Spring showers may bring flowers, but rain can also be a pain. That is, unless you're wearing stylish and sleek outerwear. Eva Chen, the editor-in-chief of Lucky magazine, joined TODAY Monday to share the waterproof fashions you'll love to wear all season long.
Dress the whole family
For mom:
Mary Poppins was quite the nanny, but her bag of tricks has nothing on moms. That's why this completely all-weather tote is one in a million. Originally designed for surfers, the welded seams and water-resistant zipper are sure to protect all of your precious belongings.
(Jacket, shirt, jeans, boots, bag, umbrella)
For dad:
Talk about convenient. The traveling dad will adore this completely windproof jacket that packs into itself for easy storage and is reversible to give a second style option (one side is camouflage, the other olive green). He'll be all set with boots built with DuraFresh technology to fight odors and keep feet warm.
(Jacket, shirt, sweatshirt, pants, shoes)
For kids (daughter):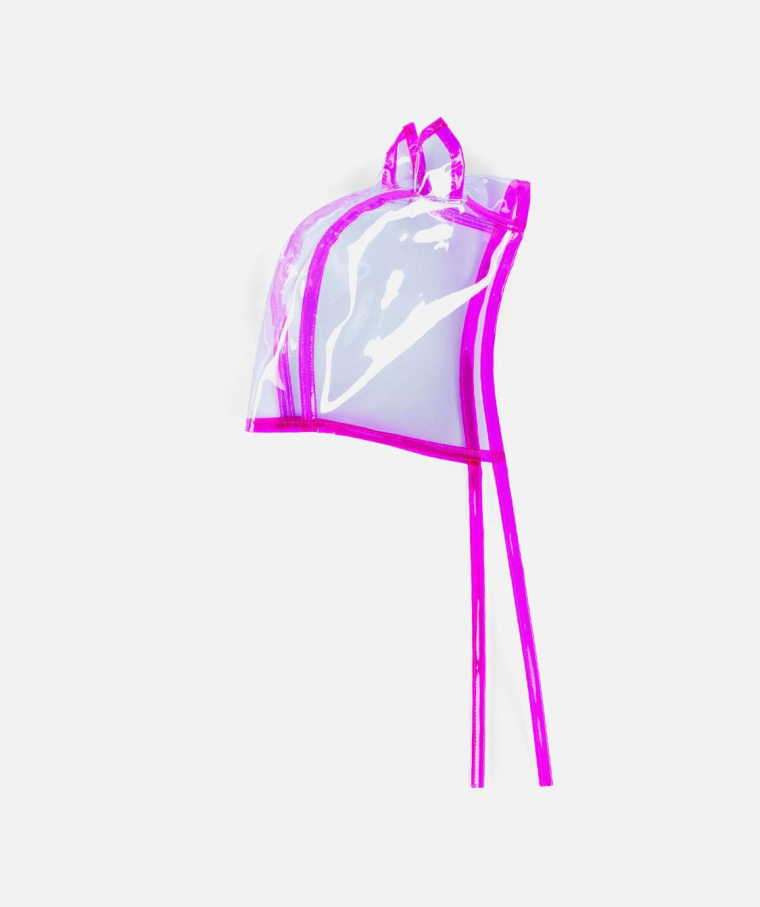 How adorable is this kitty-themed rain hat? Not to mention, a great way to keep her head warm and her hair dry. When paired with these cool light-up boots (that even work under water), she'll want the rain to come every day.
(Jacket, dress, rain boots, hat)
For kids (son):
Feel free to let him splish and splash in this jacket that is so waterproof, even the thread repels raindrops. And if he doesn't want to wear rain boots, offer these rubberized sneakers as a great alternative. He can still run around outside without the bulk.
(Jacket, shirt, sweatshirt, pants, shoes, backpack, umbrella)
Head to brunch
Keep it fun!
Stay sunny and cheerful no matter the weather with a fun and festive print. This poncho comes in a variety of silly prints and is super lightweight, making it the ideal summer throw-on.
(Poncho, sweatshirt, jeans, boots)
Go sheer: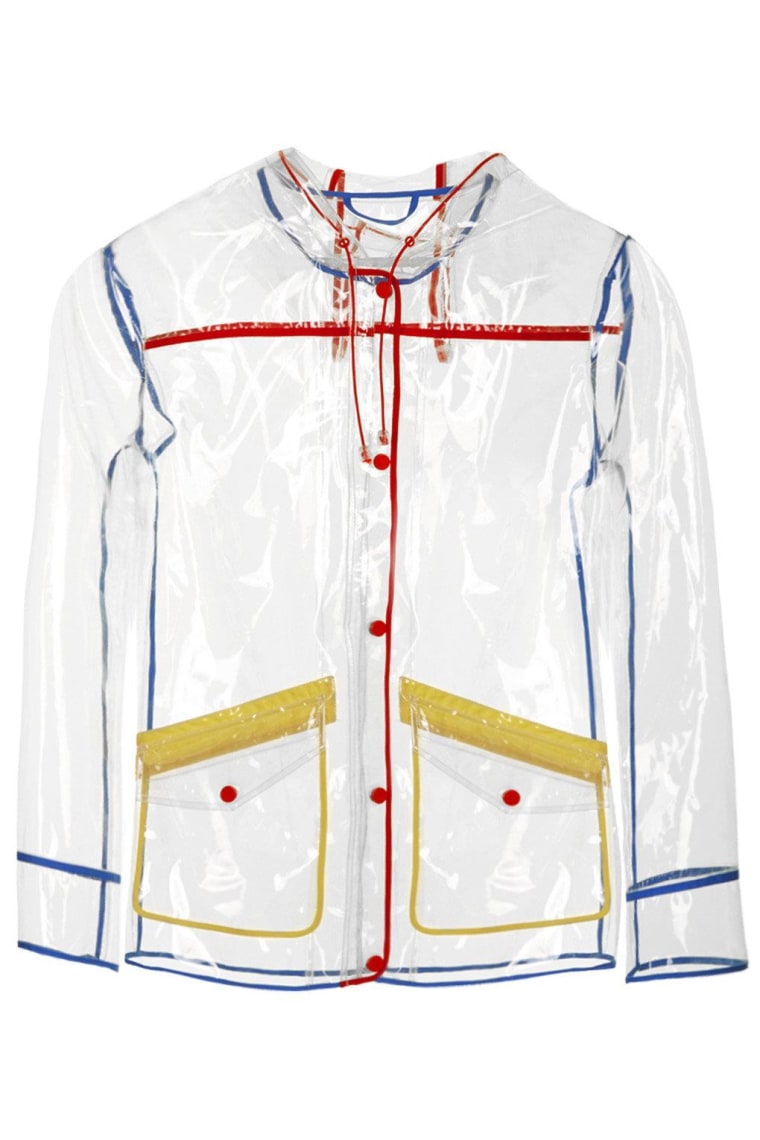 One of the worst parts of rain gear is covering up the cute outfit underneath. Show off your trendy clothes with this see-through jacket. The colorful piping keeps it playful, but you can still match it with anything and everything!
(Jacket, pants, loafers, umbrella, hat)
Go out on a date
For her:
Don't let the rain drown your style. Pointed toe rain booties in tortoise shell will feel like heels while a color-changing umbrella will act as the perfect conversation starter!
(Jacket, shoes, bag, umbrella)
For him:
Easily go from work to cocktails in a waterproof blazer and wrinkle-resistant shirt.
Keep it ageless
For her:
Keep rain and wind at bay with a funnel-neck jacket with full-zip pockets to protect your belongings. boots. A pop of pink boots adds fun color!
(Jacket, shirt, pants, shoes, bag: Bloomingdale's store only)
For him:
A fully-lined jacket, complete with a mesh hood looks sporty and is durable enough to withstand conditions.