From boy band fan to rocker glam, one lucky mom received a fashion upgrade with help from style expert Lilliana Vazquez.
To get music lover Mindy Baker ready for her next concert, TODAY flew her and her daughter, Raegan, 7, from their home in Keedysville, Maryland to New York City, where Vazquez created Baker's brand new look with help from our sponsor JC Penney.
For inspiration, Vazquez referenced a photo Baker had sent in as part of TODAY Take's "Soundtrack of Style" contest callout, asking viewers to submit photos of their wildest outfits from one of their very first concerts. Baker's winning pic was from a 1990 New Kids on the Block show ­– a look that got a thumbs-down from Raegan.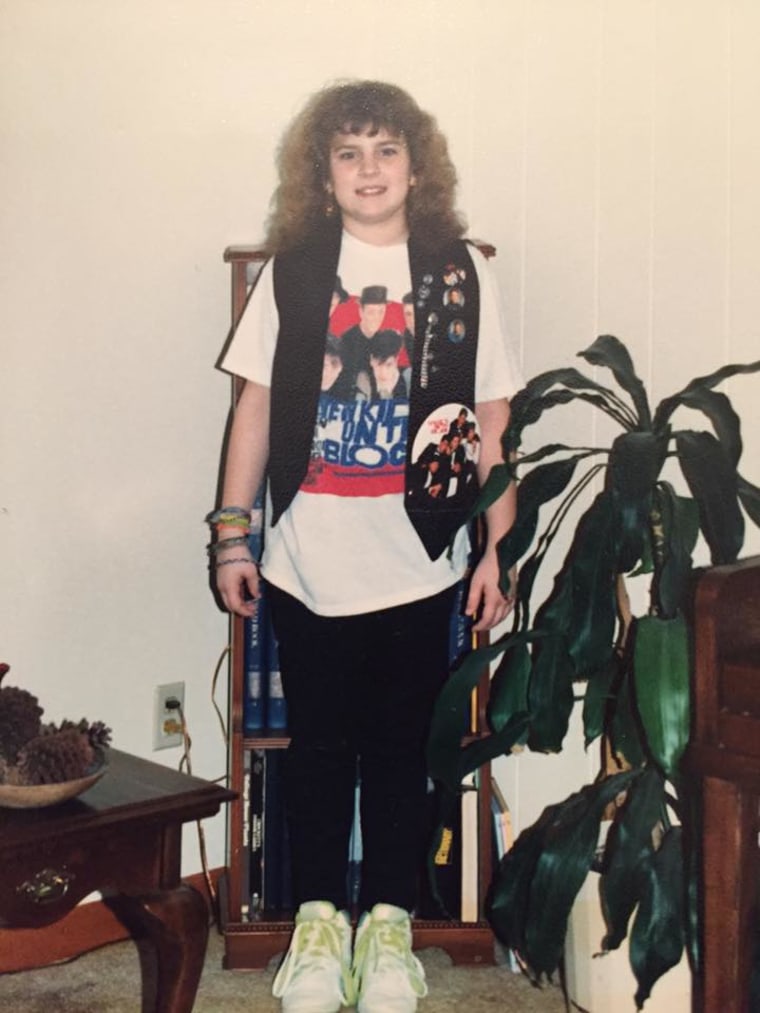 Still, as Vazquez pointed out, Baker's concert tee and accessorized vest provided valuable clues to her true fashion personality.
"She's comfortable in jeans and a tee," Vazquez said. "We just updated it for 2016."
That meant trading in the vest for a white leather jacket, adding a pair of oh-so-trendy distressed black jeans, then pulling it all together with a silver tassel necklace.
And did Raegan deem her mom's new, more modern style concert-worthy? Yes!