Does this necklace go with this top?
Anyone who has spent too much time standing in front of the mirror trying on eight different necklaces knows that it's a pain in the neck (pun intended) to figure out which one best complements your outfit. And while fashion trends waver from season to season, general guidelines can help you style an outfit with ease.
This simple guide, which takes a nod from the general rules of art composition, will help you battle the morning rush indecision.
With a V-neck...
Look for necklaces that mirror the neckline. Slim, Y-shaped pendants without competing with the shape and layering is encouraged! Why not pair a slim pendant under a bolder one? Just make sure the daintier of the two sits closer to the neck.
Shop the look:
Deep V-neck Sleeveless Tank, $9, Boohoo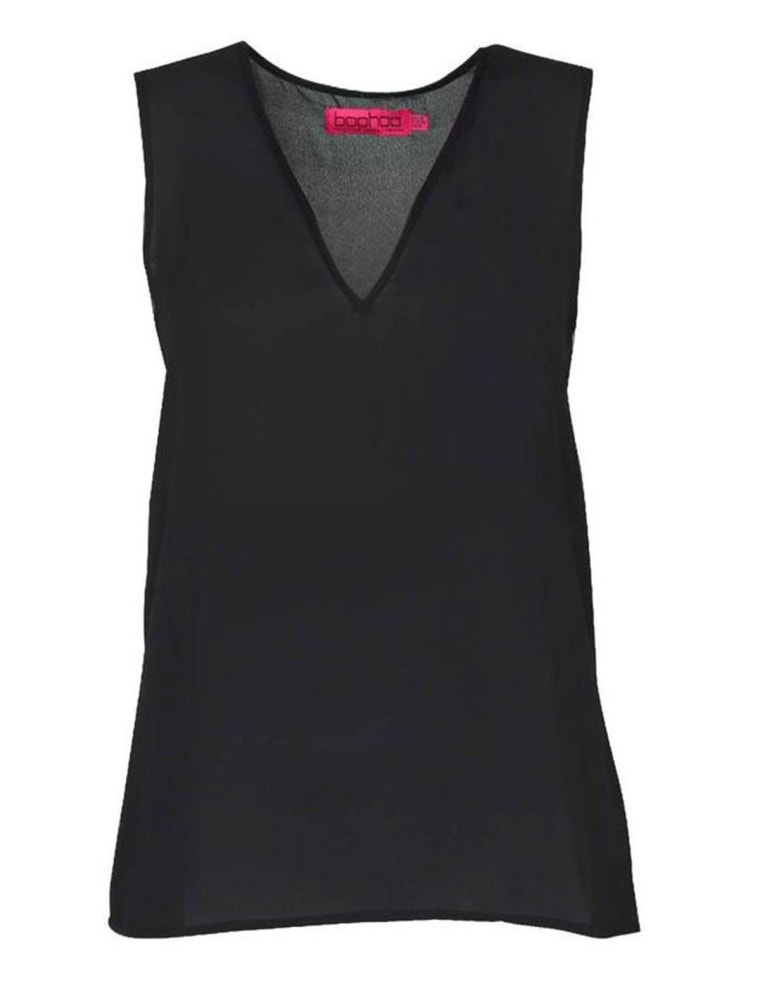 Y-Necklace Kate Spade New York, $76, Nordstrom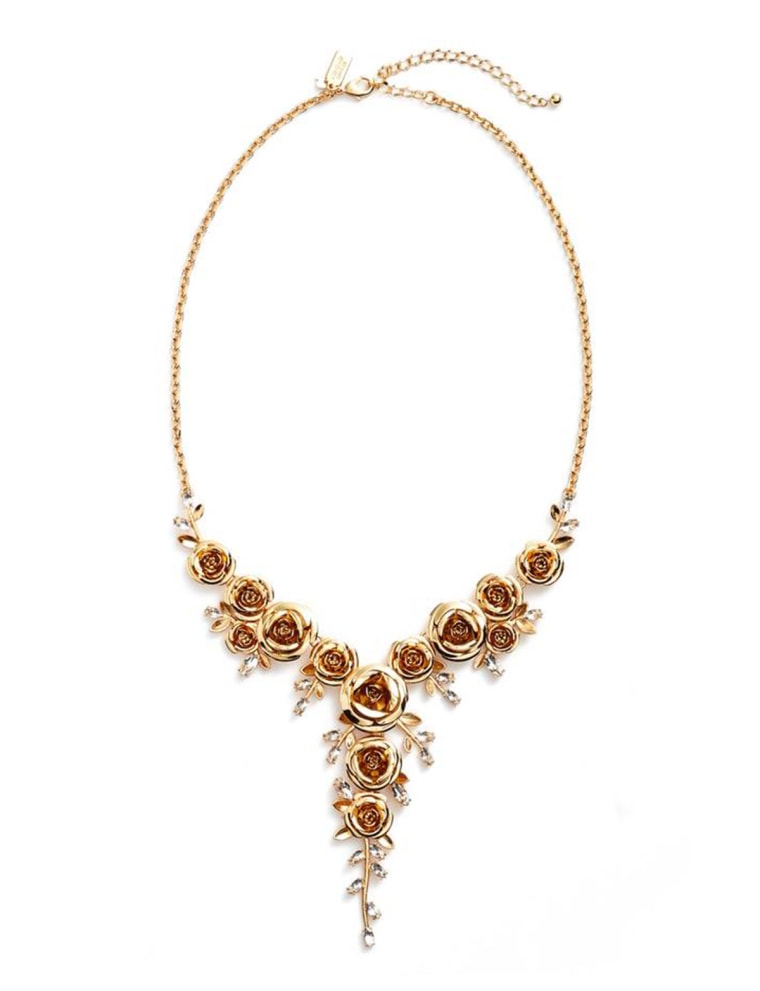 With a turtleneck or boat neck...
Go long! When it comes to turtlenecks, long pendants and chains can elongate the neck and offer the illusion of a longer, thinner frame. Keep in mind that the higher the neckline, the longer the necklace can go.
Shop the look:
Laura Woven High-Neck Top, $14, Boohoo
Crystal & Spike Statement Necklace, $60, Nordstrom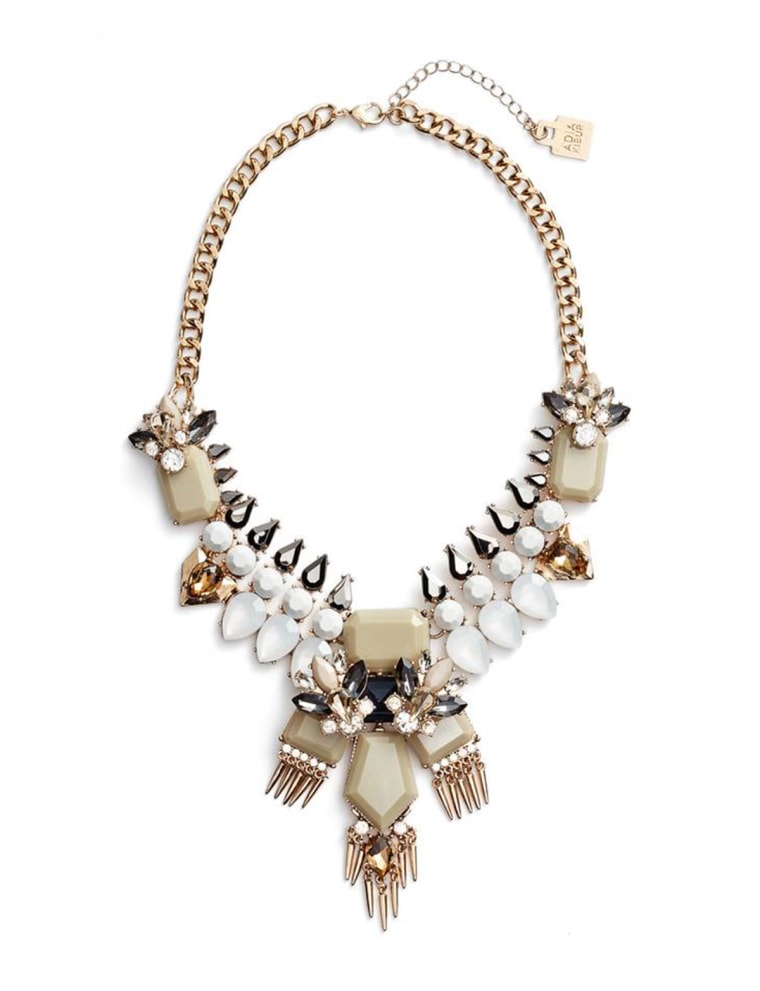 With a crew neck...
A quick rule of thumb for this popular cut is to follow the curve of the neckline. In the case of crew neck shirts and dresses, opt for a bib or collar necklace to anchor and balance the shape.
Shop the look:
Violet Ruffle Sleeve Top, $15, Boohoo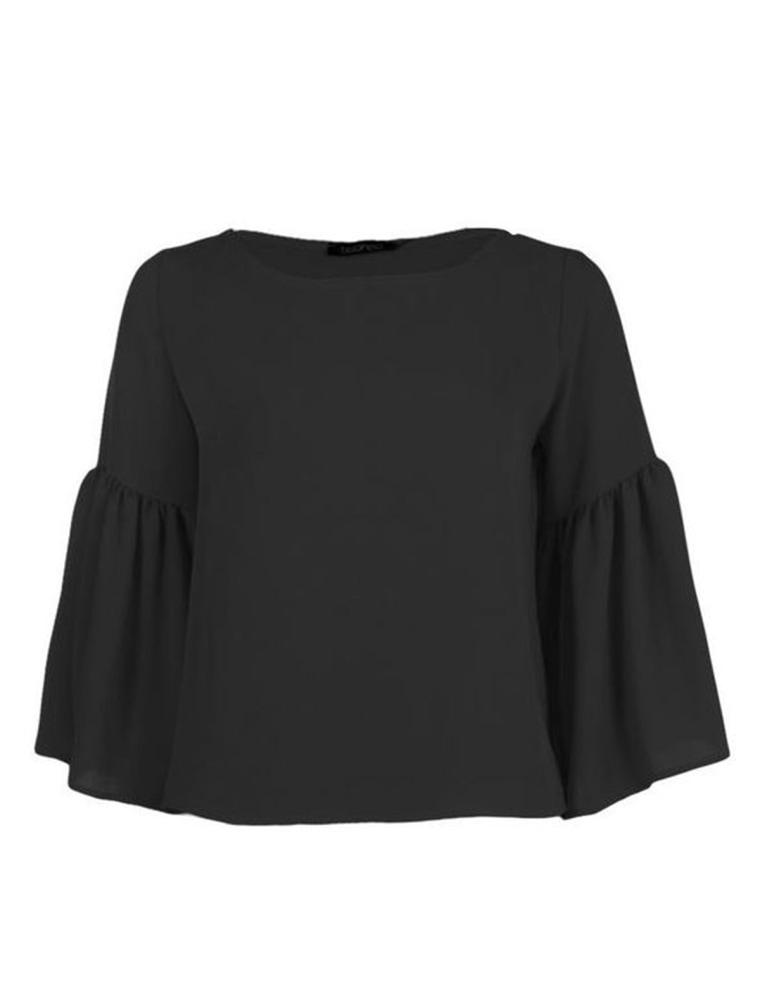 Kew Collar Necklace, $68, Nordstrom
With an open collar...
The trick to enhancing an open neckline is to ensure a short necklace rests high and doesn't drape over the shirt. There isn't too much real estate, so a delicate chain with a bit of added flair will stand out as it rests on the collar bones.
Eva Oversized shirt, $23, Boohoo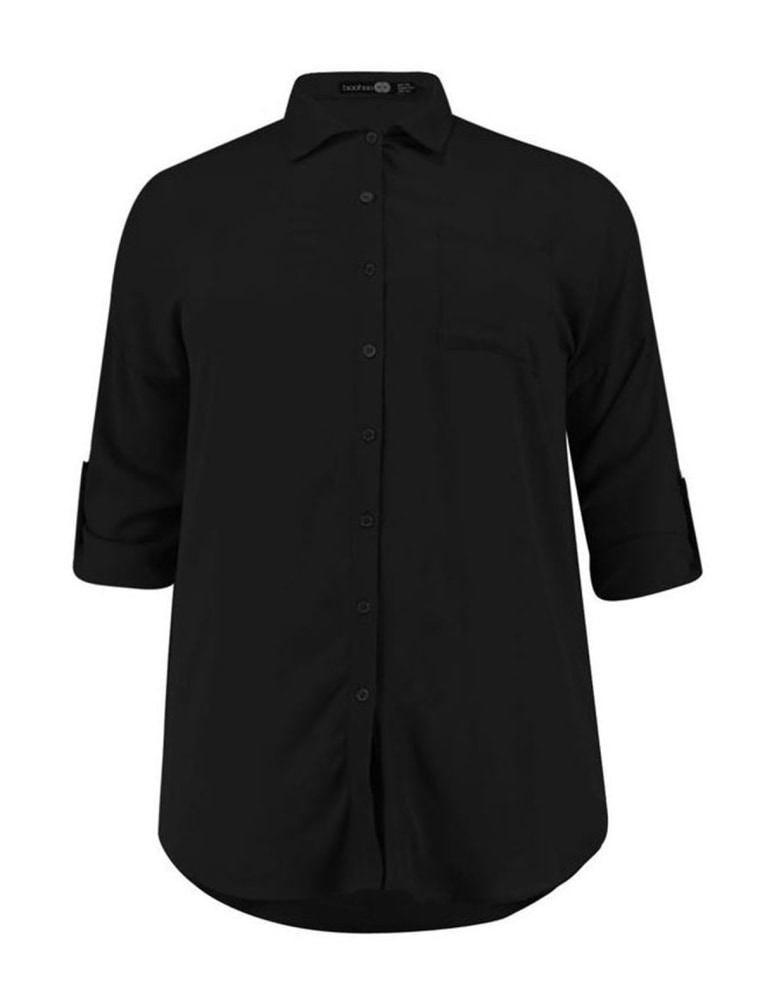 Milkyway Necklace, $34, Baublebar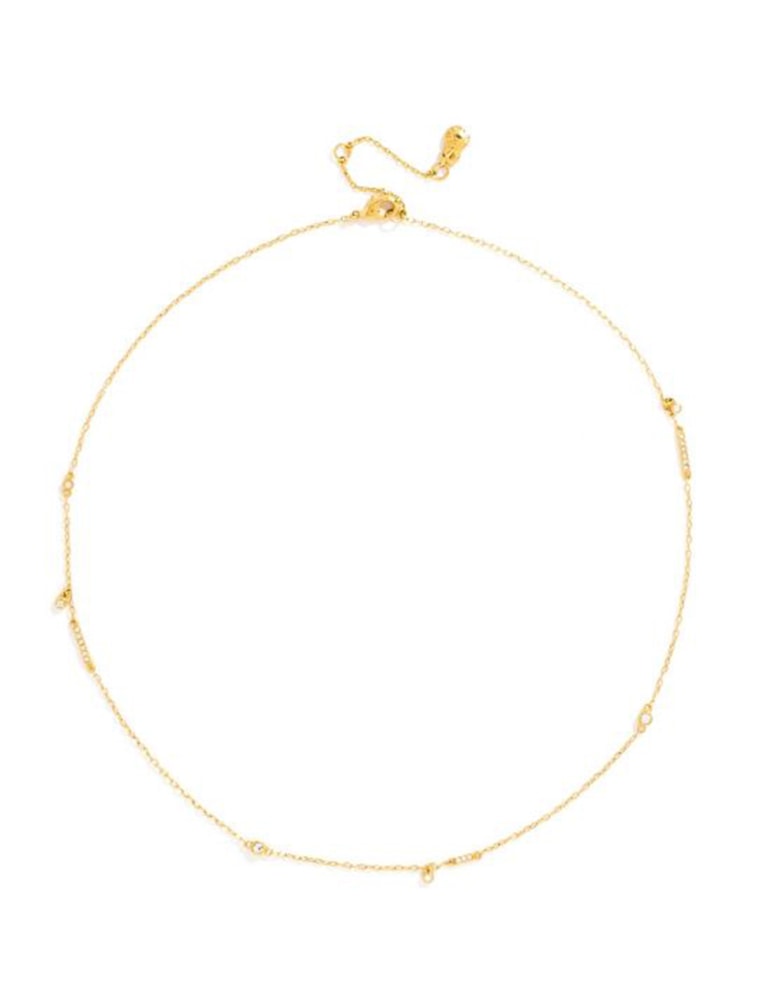 With a closed-neck collar...
A short statement necklace under the collar will really flatter! This offers a great opportunity to wear those quirky tiered and graphic pieces that might be too busy otherwise, since a conservative collar camouflages it slightly.
Amelia Contrast Collar Blouse, $10, Boohoo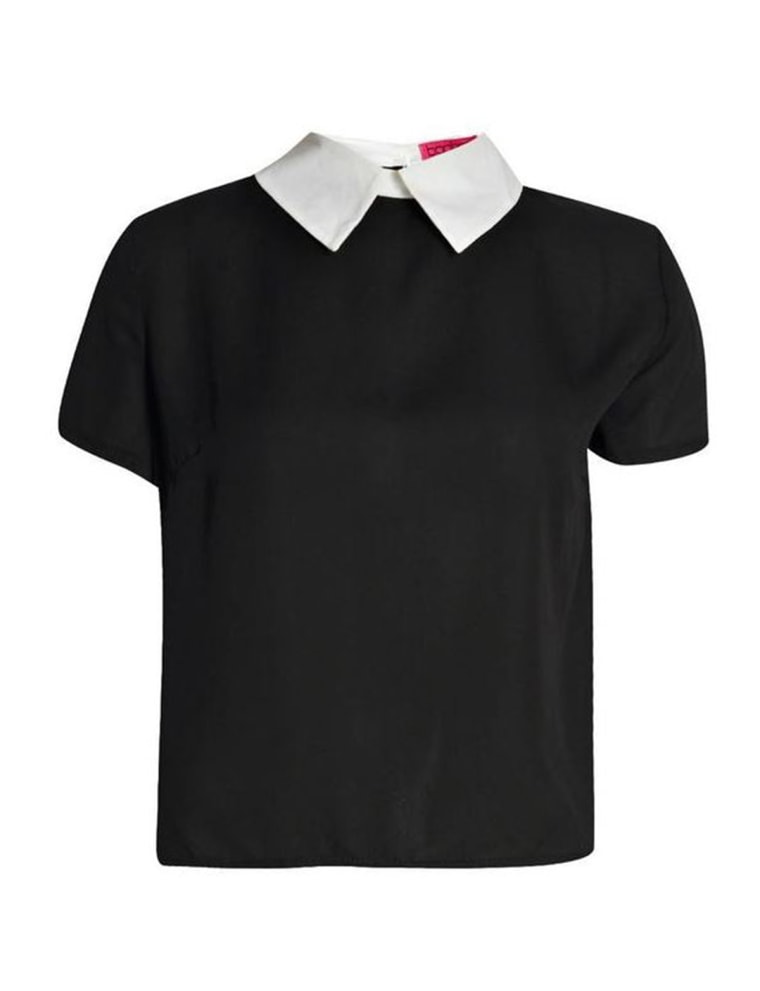 Lissandra Statement Necklace, $68, Baublebar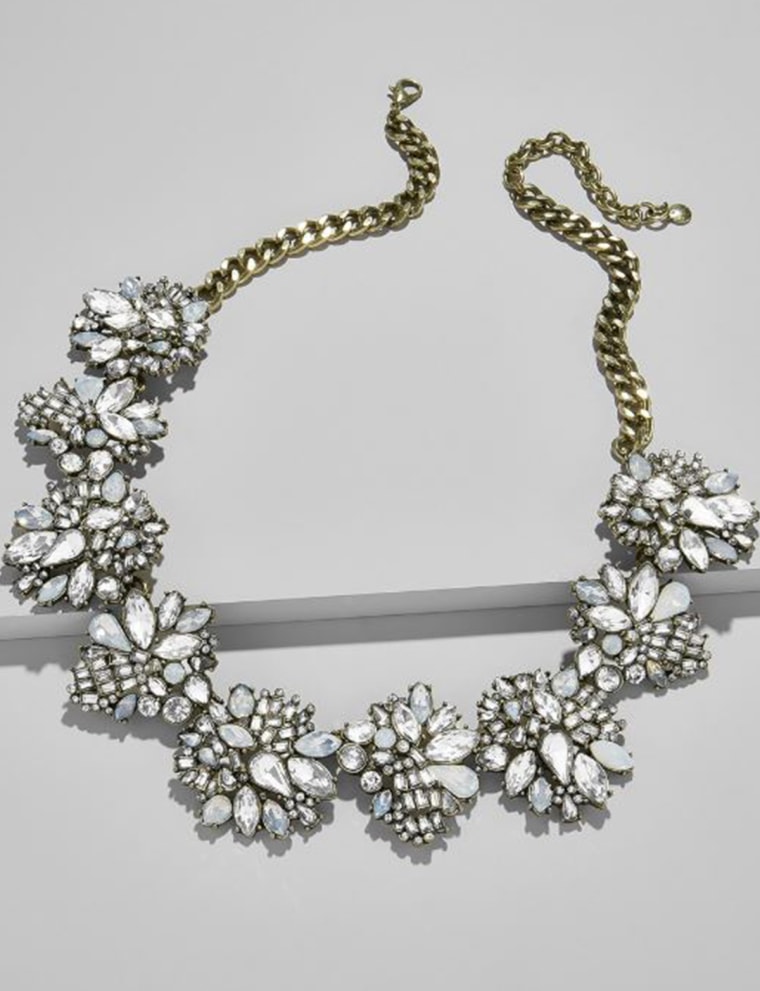 With an off-the-shoulder, sweetheart or strapless...
Chokers complement, not compete with the neckline and allow you to highlight your décolletage as the focal point. While velvet is a big trend for fall, woven, lace and multi-tiered collar and choker necklaces add a bit of charm.
Tall Millie Off The Shoulder Ruffle Bodysuit, $15,
Mira Layered Necklace, $38, Baublebar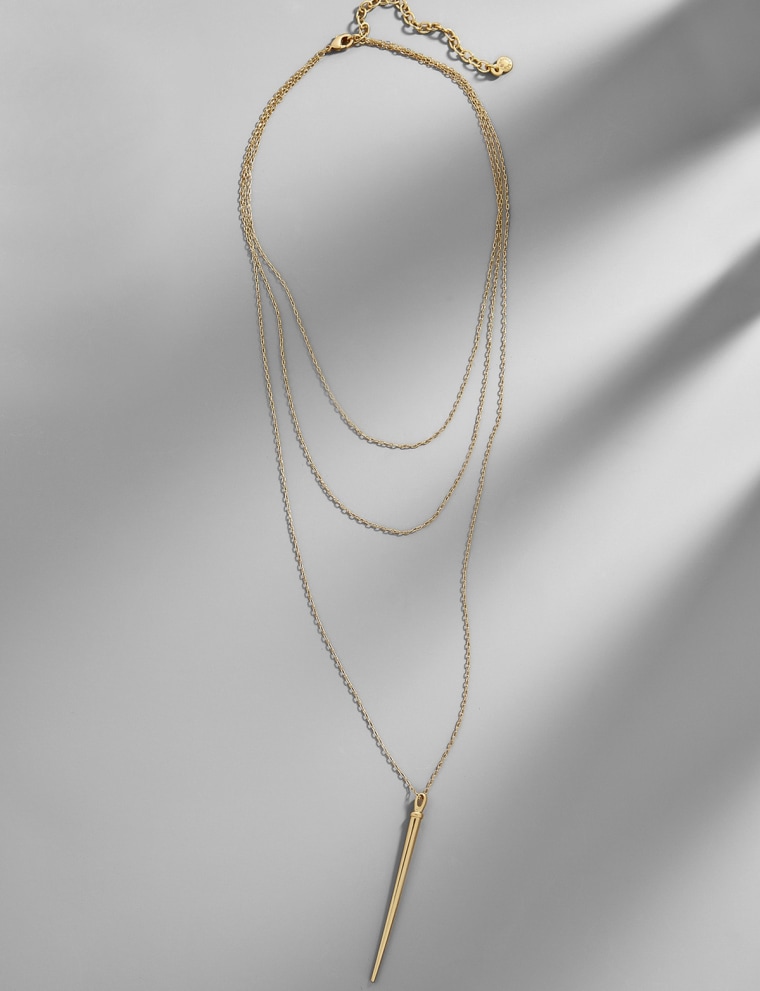 More styling suggestions:
Should your neckline be adorned with jewels or crystals, there's no need to accessorize beyond some cute stud earrings or simple bracelet.
Don't forget that a long necklace can be doubled into two strands, which can work well with crew neck tops.
A scoop neck leaves plenty of room for bigger statement necklaces, like one you might pair with the closed-collar shirt above.
Asymmetrical, cowl neck and one-shoulder tops are best accompanied by statement earrings, since the neckline already grabs most of the attention.
This article was originally published on Nov. 10, 2016 on TODAY.com.