Is domestic abuse now... in style? A recent photo spread by celebrity photographer Tyler Shields featured "Glee" star Heather Morris  posing with a black eye, a bizarre styling Shields described as a roughed up doll; "Even Barbie gets bruises!" was the photo caption. (If Barbie accidentally walked into Ken's fist?) Another image shows Morris' wrists tied up as she tugs on an iron with her exposed teeth.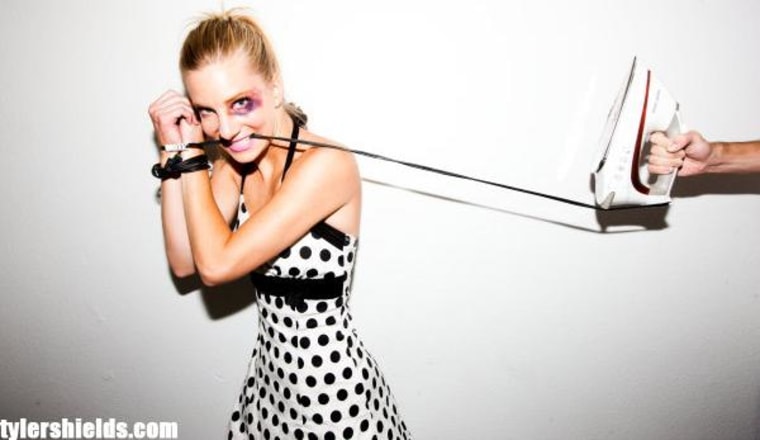 As expected, the Internet exploded with severe criticism, with many believing the photographer was glamorizing victims of abuse. "I don't know if Tyler [Shields] is aware but I'm quite sure there are plenty of women who have been abused by these kinds of household appliances and children as well being hit with electrical cords," Rita Smith, executive director for the Denver-based National Coalition Against Domestic Violence, told E! News.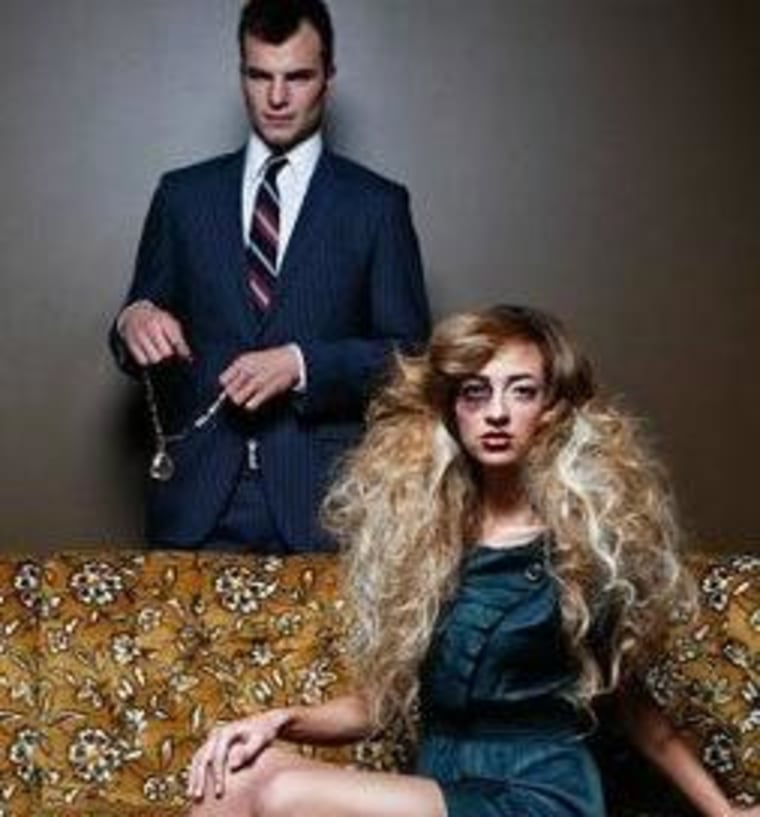 Shields, however, told TMZ his portraits were in no way meant to represent domestic violence and that's he's "sorry it came off that way." So sorry, in fact, that he's pledged to auction off one of the photos – including a starting bid of $100,000 – with 100 percent of the proceeds benefiting a domestic violence charity.  The fact that the photograph is likely to end up framed on someone's wall doesn't speak volumes toward Shields' regret. Moreover, the photographs are still viewable online.
While Shields says he's making amends, his actions are unfortunately nothing new. Just last week, Fluid Salon in Edmonton, Canada, was also criticized for a disturbing ad featuring a model also styled with a bad black eye. The caption read: "Look Good in All you Do." This one, however, was intentional. The salon owners said they meant the ad to ignite a discussion on domestic violence. As of this morning, the owners have reportedly been the target the death threats and their premises vandalized with "This is art that is wrongly named violence."
What do you think? Should domestic abuse play no role in fashion? Are folks correct to criticize these ads – or are they overreacting?
More: French lingerie line for little girls: Cute? Or creepy?
Will 'divorce rings' catch on?