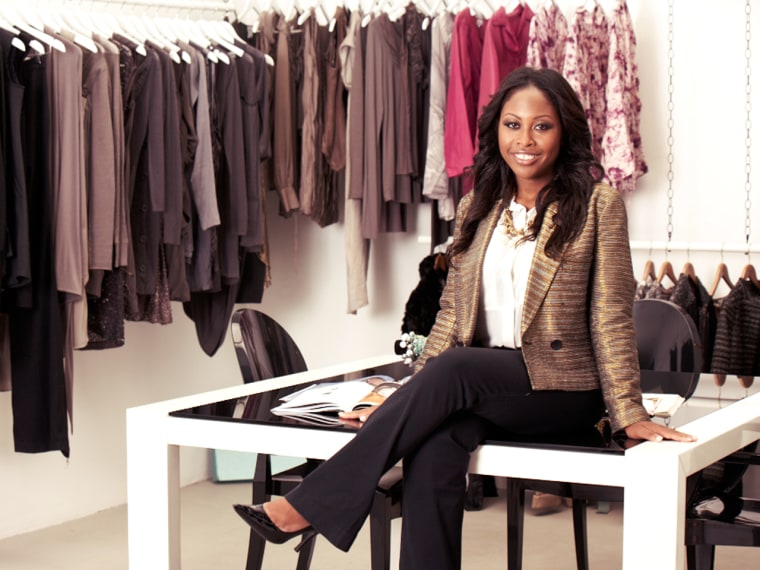 Sade Strehlke wasn't looking to make a statement– she just wanted to buy a BB cream.
The fashion blogger was eager to try out the makeup trend she'd been hearing about everywhere, a lightweight cross between primer, foundation, sunscreen and moisturizer (BB stands for "blemish balm" or "beauty balm"), but she kept striking out when it came to finding a product that matched her skin tone.
Even her favorite makeup lines (like MAC, which she'd come to rely on for foundation) had limited options. "Their BB cream only came in three shades and their darkest was 'light plus,'" she told TODAY.com.
Not willing to give up, Strehlke finally bought a cream from Bobbi Brown, another of her preferred beauty brands. She wore it for a week before her mother sat her down and told her it didn't match her skin. "I wasn't glowing in the right way," she said.
Frustrated and baffled by the experience, Strehlke, who runs the fashion and lifestyle site the Icon Concierge, penned a fiery essay on the topic titled, "I'm a Black Woman and I Just Want a Damn BB cream."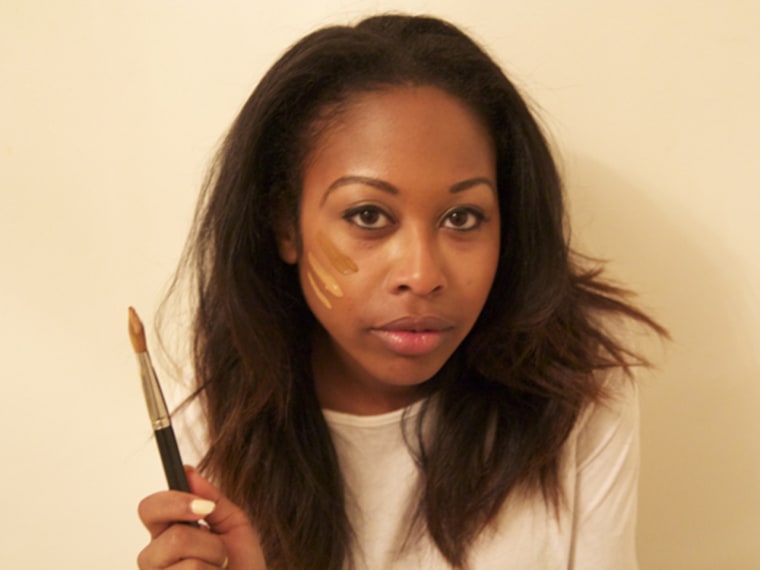 "Why do all of these creams – despite being offered by so many brands – come in only two to five shades?" she wrote. "Let me tell you, none of these work for my black skin tone…I admit that I haven't tried every single BB or CC cream out there, but I shouldn't have to search high and low for a product that is offered by every brand."
Strehlke's essay hit a nerve, racking up tens of thousands of views and hundreds of comments on XOJane.com and Jezebel.com where it was posted. She says she can understand why her words resonated, since the majority of BB creams on the market today come in only a handful of shades, meaning this much-hyped miracle makeup can feel off limits to women who don't fit the limited spectrum.
"I know a lot of women who are my skin tone -- women who would buy this makeup, who want to buy this makeup," she told TODAY. "Why can't I just go to the counter or drugstore and pick out my shade? And there's only one? Medium to dark -- it just makes me look ashy."
Erin Bailey, recently crowned one of the Internet's top black beauty bloggers by Essence magazine for her site "Scandalous Beauty," says she grew frustrated with BB cream long ago when she couldn't find a color deep enough to match her skin.
"I was sick of going to a brand and they would say dark and it was beige on my hand," she told TODAY. "Putting a 'dark' label on a light foundation is not going to work. It's discouraging."
Strehlke and Bailey say that as black women, they've often struggled to find the right shade of makeup from mainstream beauty brands, and that the issue isn't unique to the BB cream trend.
"You already know, going into the store, nine times out of ten, your ideal shade doesn't exist," Bailey said. "We just come in so many different colors. The BB cream problem is no different from the foundation as far as finding the right color."
While Bailey has had other successes with products from big beauty brands and acknowledges that "the game has changed a lot for black women" in terms of finding more options that work for her skin, she says she can't help but feel excluded when she sees items offered in only a handful of shades.
"If your range stops at Jennifer Lopez, I don't really feel you want me as a customer," she said.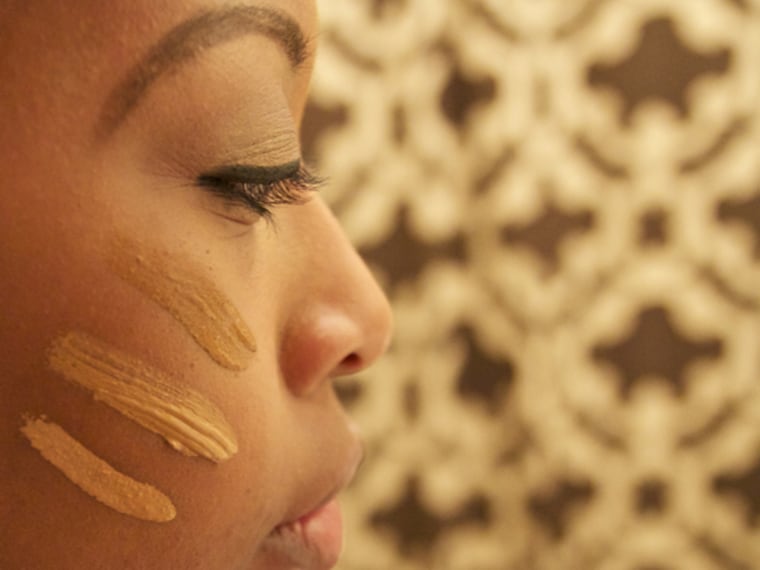 One line that explicitly offers BB creams for women of color is Iman Cosmetics, founded by super model Iman, who says the fact that women like Strehlke and Bailey have had a hard time participating in this trend is a sign that the beauty biz is behind the times.
"I think brands still don't understand that women with skin of color are well informed on products and now expect to be included and find products that meet their needs," she told TODAY.
While Iman, who acts as the CEO of her cosmetics line, doesn't think big brands are intentionally excluding women of color, she says they're probably assuming it won't be worth their while to cater to minorities. "They would have to launch a new line or reduce their current offering," she said. "Both options require a large investment and they may not think the returns are there at this point in time."
Celebrity makeup artist Sam Fine, who has worked with Iman as well as Halle Berry and Patti LaBelle, says the beauty industry has made great strides in including women of color, but that there's still a lot of work to do.
"Long before BB creams," he recalls, "it was the right foundation, it was a powder. My mom and three sisters would often go to the cosmetic counter and they'd just have to tell them 'we don't have anything for you.'"
These days, he says he can understand that makeup companies' limited offerings are likely economically motivated, but says this approach can become a self-fulfilling prophecy.
"Statistics show that black women spend a disproportionate amount on beauty and are really satisfied, but if brands don't have a black model and they're not doing outreach to women of color, than they're not going to get that customer," he told TODAY. "At the end of the day, they're going to create a product and say 'well, we tried that and it didn't work.'"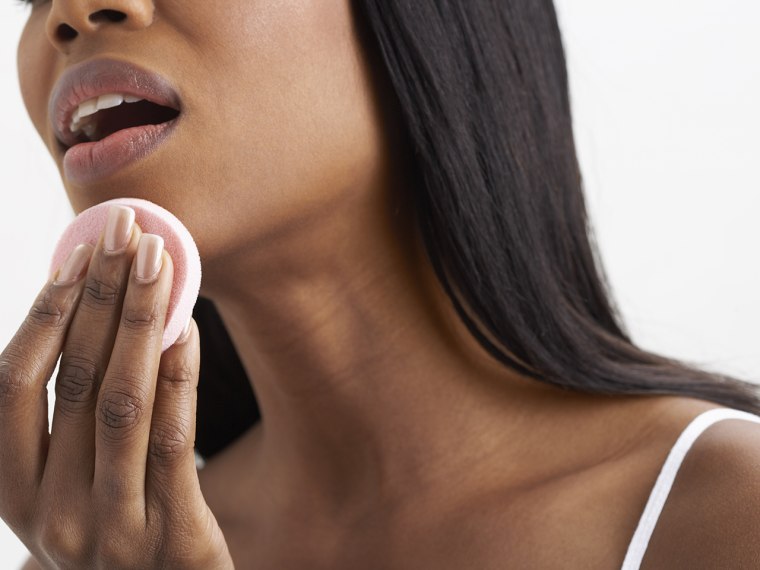 Strehlke said she figured the big brands were skipping her skin tone because of the cost of creating more shades, but said she didn't feel it was fair to be left out of such a major trend.
"When I'm reading in the magazines that BB creams are the best and I see five drugstore brands come out with them and ten department store brands, I don't feel like I should have to do all that extra leg work to get it when my white friends don't have to do that," she said. "The only thing I could think of was that it was an economics thing. 'Let's see if this this BB cream craze takes off, and then we'll offer it in more than three colors.'"
As it turns out, Strehlke may soon get her wish. Bobbi Brown has announced that in July, it will release its BB cream in three darker shades, "because one shade doesn't fit all."

"We have listened to our consumers about the void in the market for a more extensive shade range," a spokesperson for the brand told TODAY via email. "We were always going to release an entire shade range, we just phased them out at different times. We released the first shades while we were fine tuning the darker shades. We've perfected them. It was a two-pronged approach, but it was always the goal to launch an extensive shade range."
That's good news for women like Bailey, who isn't willing to accept that she can't participate in this makeup trend just because she hasn't yet had success.
"It doesn't mean I won't keep trying," she said. "I will."