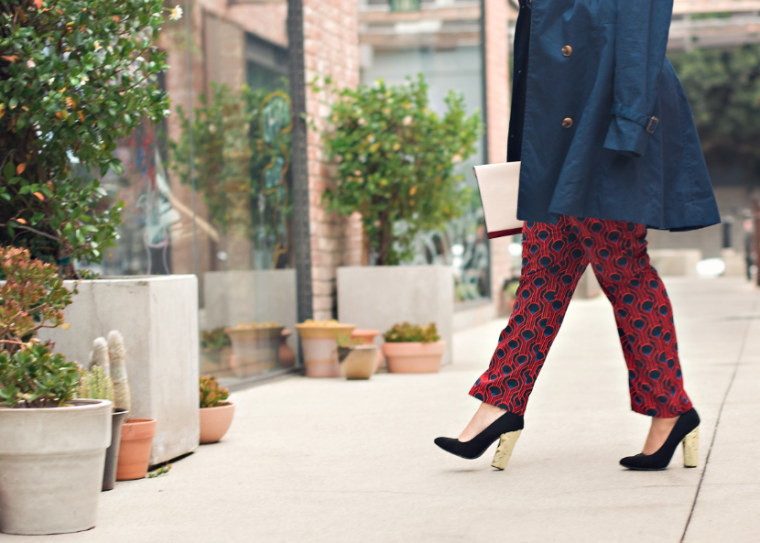 With decorative heels popping in fashion magazines all around the world, shoe designers are taking the saying "I hate to see you go, but I love to see you walk away" to heart this fall. But you don't have to spend a fortune — or buy a new pair of shoes — to get in on the trend. This quick-and-easy DIY project is a great way to make your own textured gold heels with your favorite chunky pumps from last season.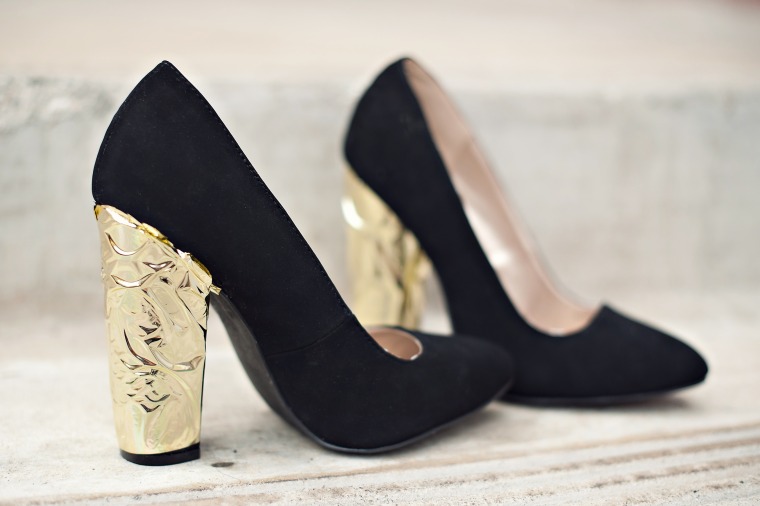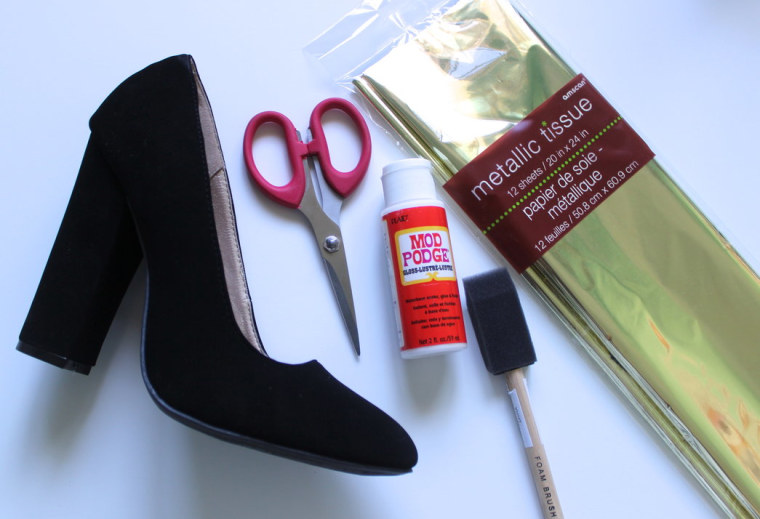 Materials:

Heels

Metallic paper (available here)

Mod Podge glue* 

Brush

*Note: Depending on the material of your shoe, you might need to use a stronger glue (i.e. tacky glue).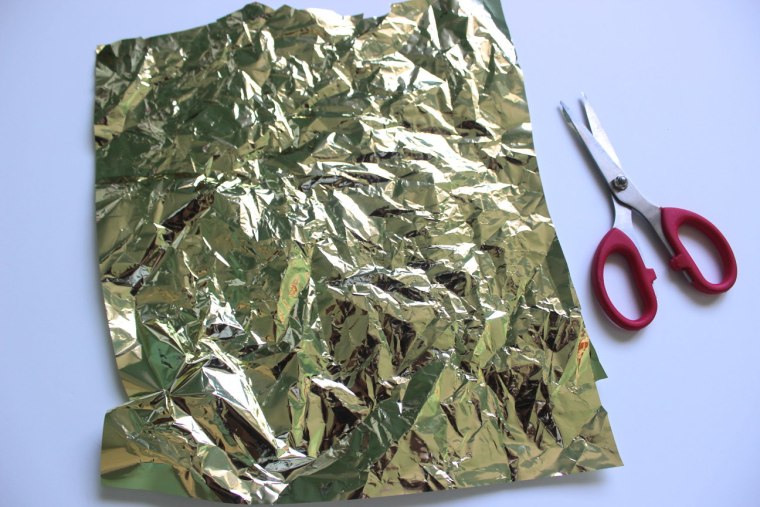 Use your scissors to cut the paper into a smaller, more manageable size. Then crinkle the paper to create the textured effect.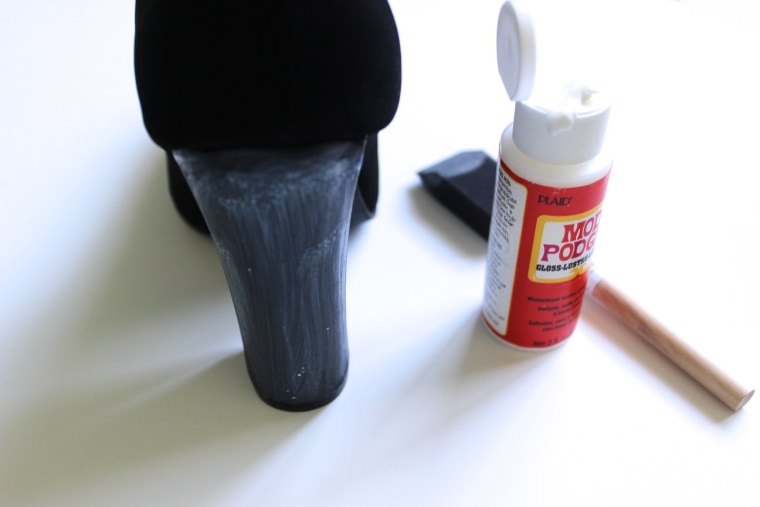 Clean the heel of your shoe well. Prepare your shoe for the paper by applying a liberal amount of Mod Podge or other glue to the heel.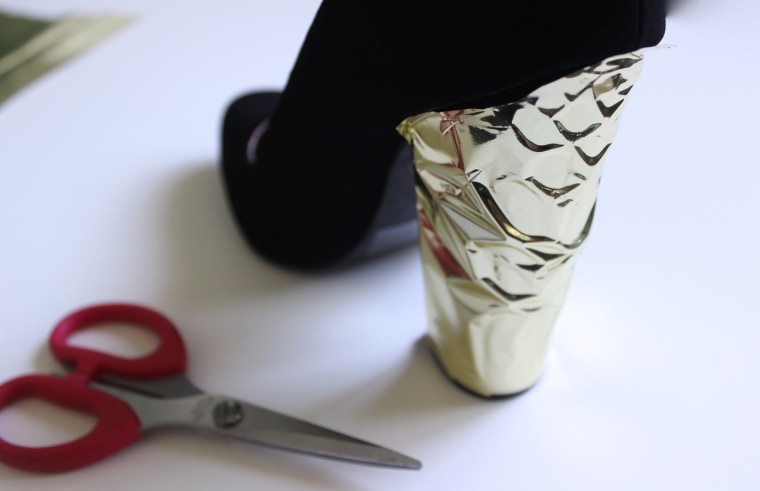 Tightly wrap the metallic paper around your shoe's heel, and use your scissors to trim away excess paper around the edges. Then apply a top coat of Mod Podge as your sealant to finish it off.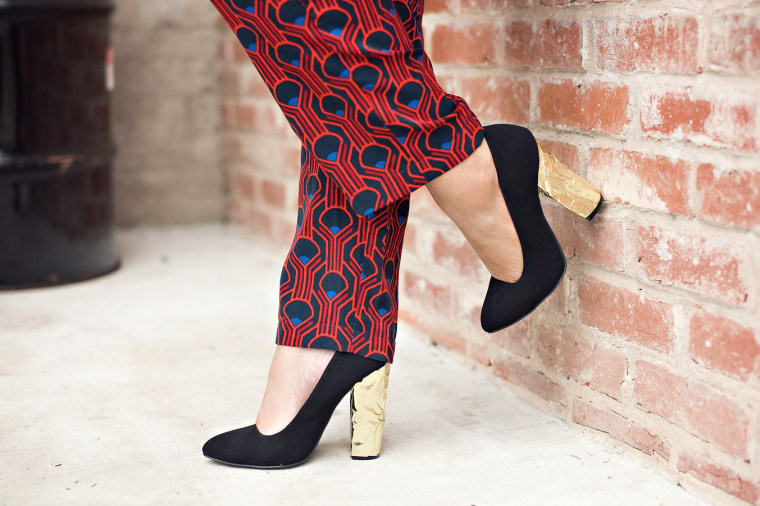 Voila! Now pair your new creation with your favorite pair of printed pants.

Why buy it when you can make it? We rounded up the top DIY fashion bloggers and showcased some of their best projects.