By Chelsa Skees
They say accessories make the outfit but the costs sure add up, and who has that kind of money? Amiright? 
Belts are such an easy, affordable way to spice up any outfit, from cinching the waist of a drapey dress to polishing off a tucked-in shirt and trouser ensemble. My only problem with belts? I never feel like I have enough of them.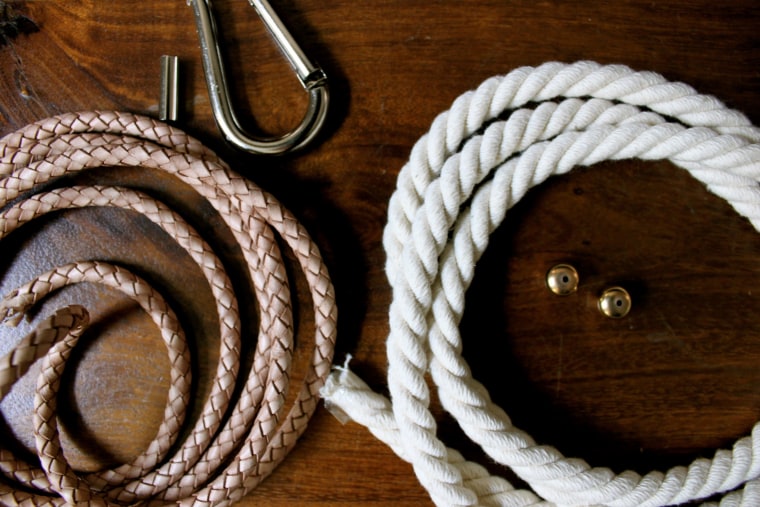 I recently saw a cute blue-and-white striped dress paired with a plain rope belt that instantly gave it a very nautical feel (a favorite summer look). And a chic braided belt is always great to have around. Upon closer inspection, I realized how easy it would be to make both of my own: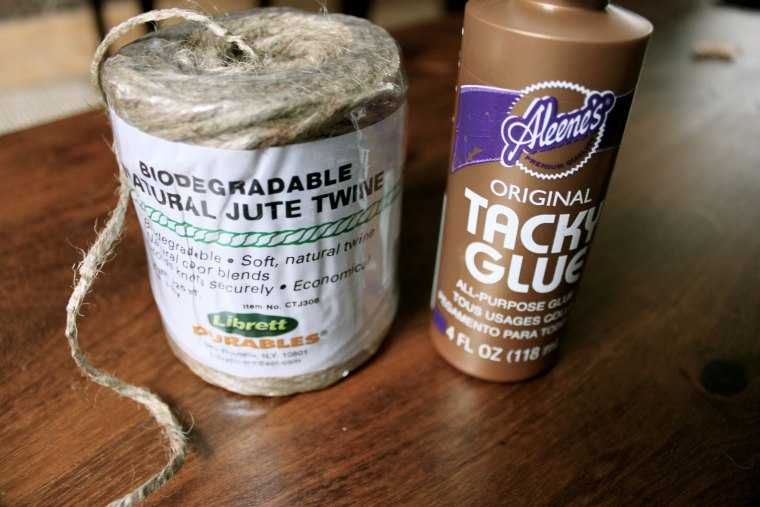 Materials for two belts:
Natural thick rope trim
2 gold caps
Braided leather rope trim
Metal clip
Metal tube (can be found at a jewelry repair or hardware shop)
All-purpose glue
Twine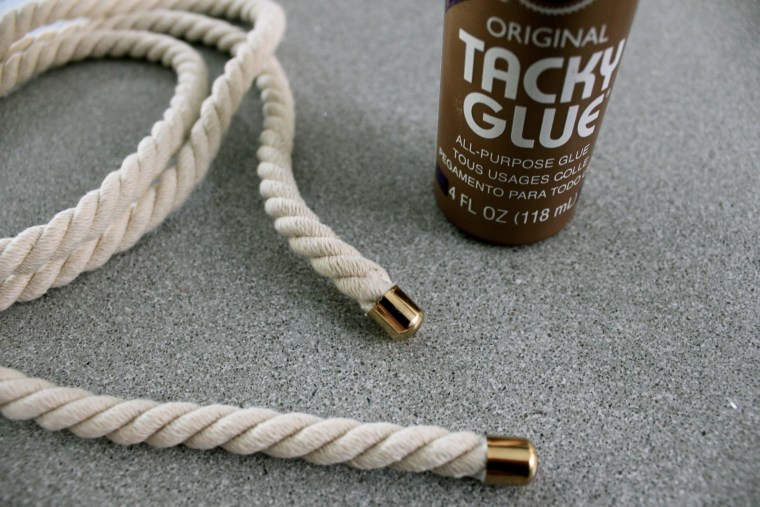 Classic nautical belt:
I promise this will be the easiest DIY project you've ever attempted. To make this stylish belt, all you need is raw or natural rope, two metal tips and all-purpose glue. Wrap the rope around your waist to determine how much you need and make sure you can tie a bow and still have at least 2-inches of extra rope hanging down on each end.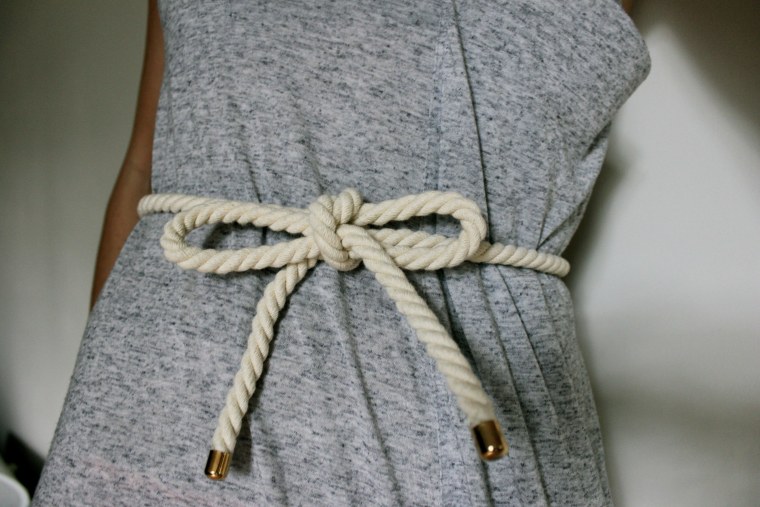 Now all you need to do is line the inside of the metal tips with glue and stick them on both ends of the rope.  It may seem silly, but this one simple step will make your belt look finished and deliberate instead of just looking like a rope around your waist.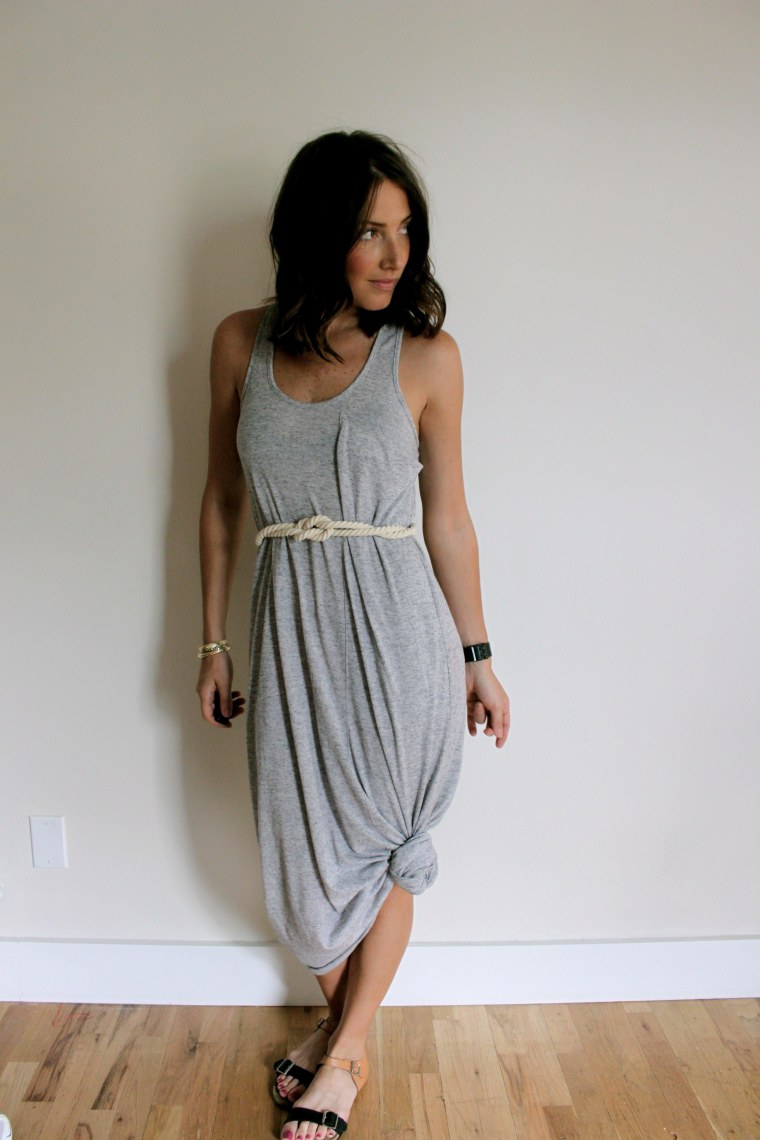 It's as simple as that — you can tie this belt in different ways depending on the look you are trying to achieve. A classic bow will create a sweet simple look, while the heavy knot lends itself to a more nautical vibe. 
Braided leather belt:
This belt has a few more steps, so it will take a bit more time to put together. However, it's still incredibly simple. For this project, you will need a braided leather rope, a metal clip, a metal tube (see photo for reference), all-purpose glue and twine. This type of belt is best worn high on the waist to cinch a dress.
To measure, make sure the leather rope can loosely wrap around the thinnest part of your waist twice. (Note: Once it's finished it will always be the same circumference around so make sure you measure your leather rope accordingly.)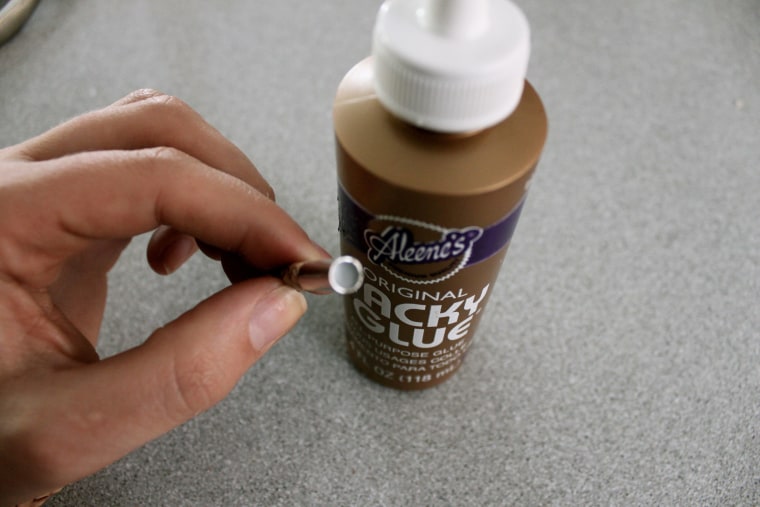 First thing you'll need to do is attach the ends together to create a big circle. You'll do this by lining the metal tube slightly with all-purpose glue, and while the glue is still tacky, slide each end in and let dry.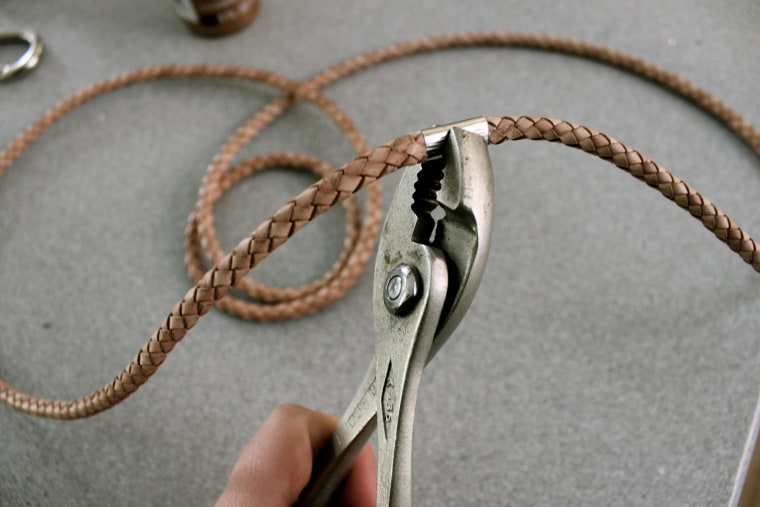 Tip: If you have pliers handy, it's a good idea to pinch the metal with them to secure each end before the glue dries.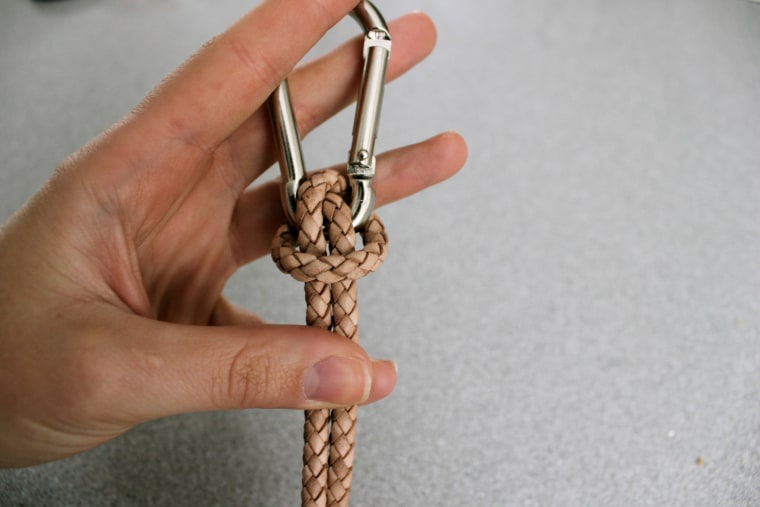 Once your ends are securely in place, loop one end of the leather belt through your clip and pull the other end through the loop to attach it to the clip.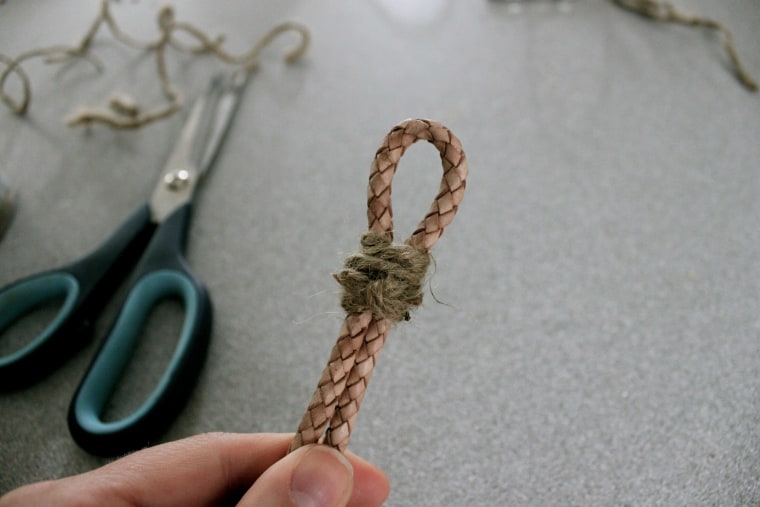 Then use your twine and wrap it around the opposite end of the belt to create a loop the clip will hook onto. Finish the twine by double knotting and trimming the loose ends.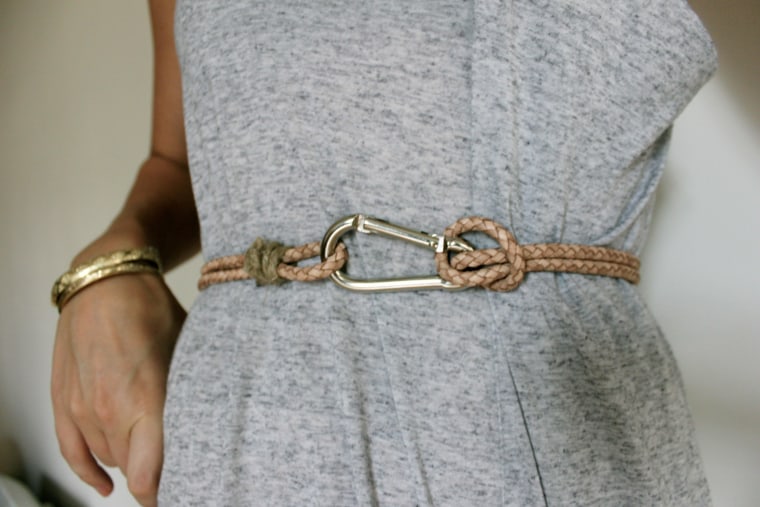 That's it — this is the perfect belt to cinch the waist of any dress!
More:
DIY Louboutins? Fashionistas customize their shoe soles
Video: Catch the waves with perfect beach hair