DO IT YOURSELF!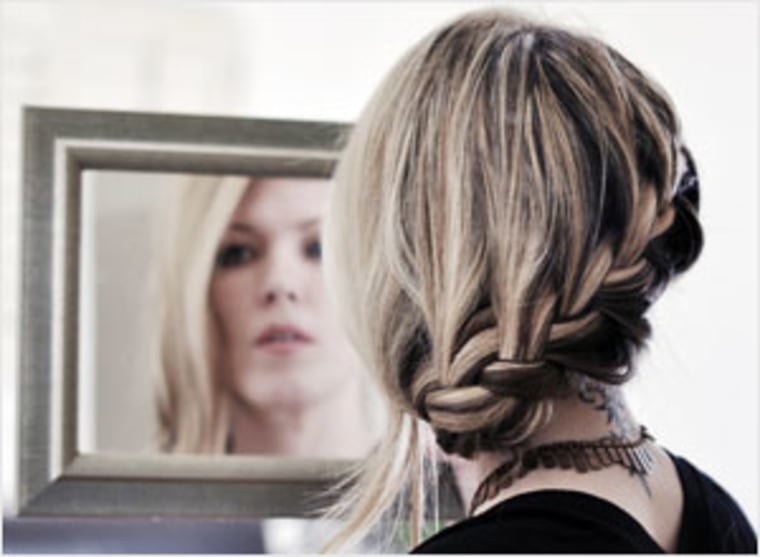 Prep: French braids are easier to execute on air-dried hair, says Maegan. "It has more texture than blow-dried hair, and texture helps the braid stay in place."
Style:
Step 1: Part hair on the side. Use a 1-inch curling iron to create some wave and texture around your face.
Step 2: Take a section of hair above the ear that's closest to your part and begin to braid your hair, French braid style, working around the back of your head toward the opposite ear. Pull tightly as you braid for a tight plait.
Step 3: Once you've made your way all around the back of the head, continue braiding down the length of your hair and secure the end with an elastic band. You should leave a few tendrils or wavy sections of hair loose around your face.
Step 4: Pull at the braid to loosen it slightly. Roll the end of the braid and tuck it underneath your hair, securing with small jaw clips or bobby pins.
A version of this story originally appeared on iVillage.
Click for the full hair tutorial video