Saks Fifth Avenue's iconic windows have become a whole lot more magical this week by featuring the actual costumes from Disney's "Cinderella," which opened in theaters nationwide on Friday. The beautiful displays at the store's New York flagship feature shoes from their exclusive collection, the iconic Cinderella dress as well as the Fairy Godmother's own gorgeous gown.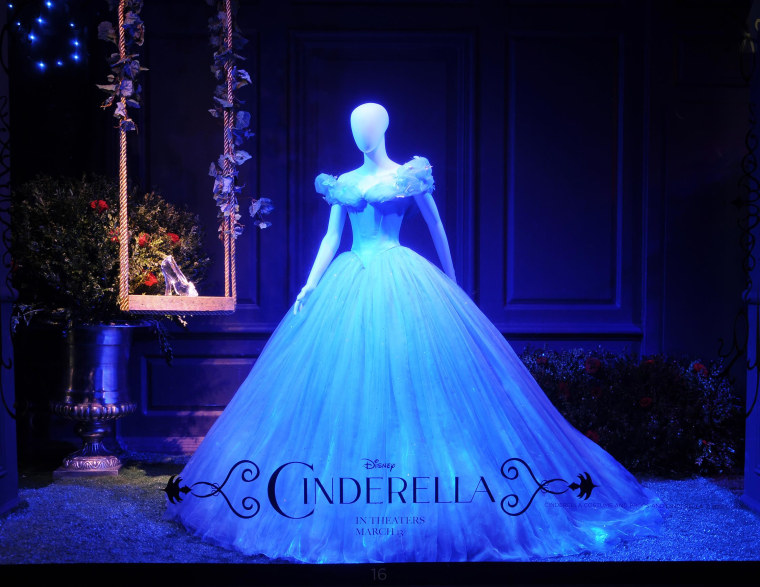 TODAY.com visited the gathering crowds to hear what they think of the enchanting windows.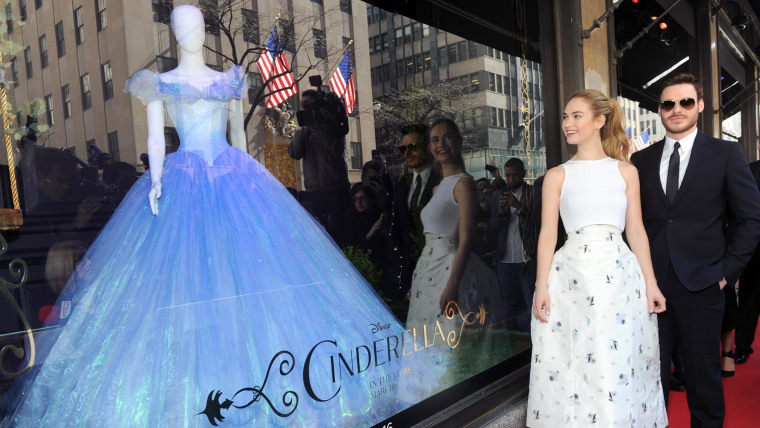 The results were unanimous—everyone was blown away by the beauty and glamour of the glittering gown, sparkling chandeliers and overall extravagance.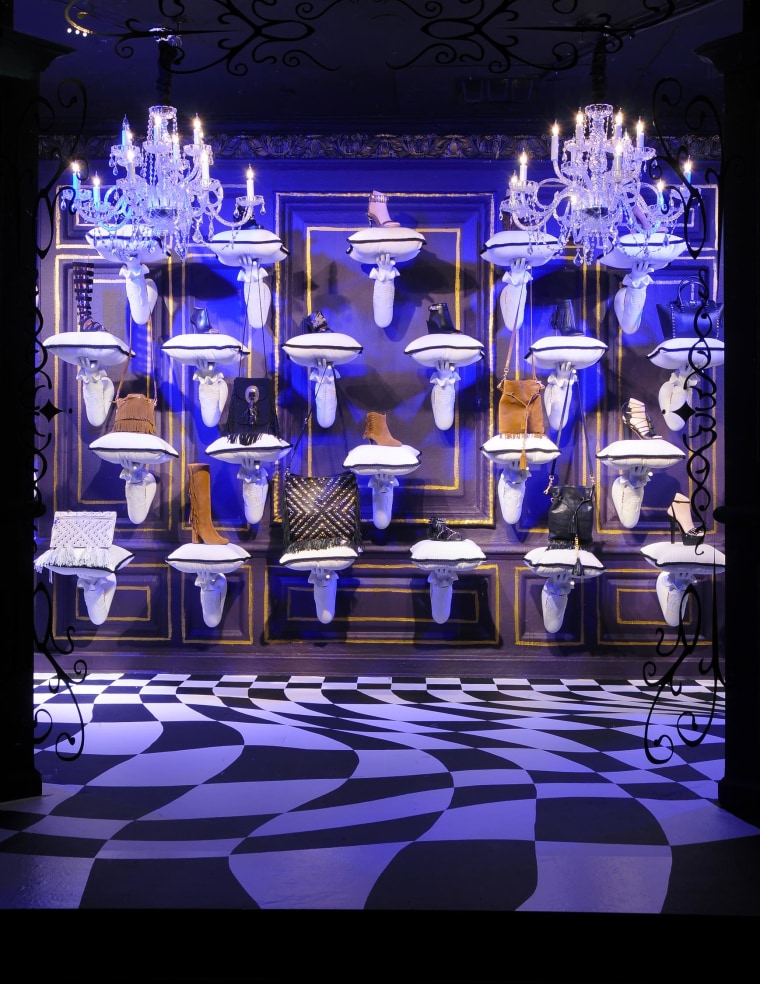 "The dresses are sparkly." – Brianna from Michigan.
"I think they're beautiful, I am most excited about the glass slippers!" – Ysabella, 8, Pennsylvania.
"I didn't know they would make a dress like that—it's beautiful, different and magical!" – Kaitlyn, 10, Pennsylvania.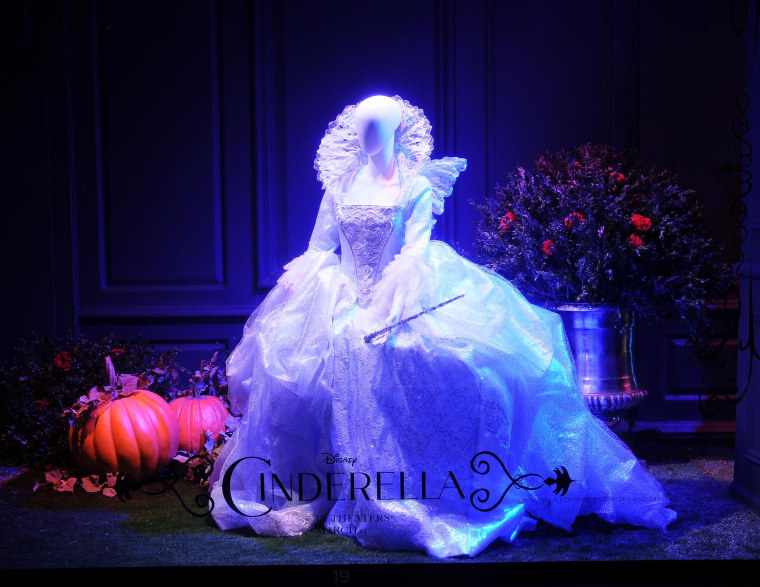 Even staffers at Vogue magazine are charmed by the film's costumes, posting this gushing Instagram today:
"There's no telling what you'll find in the Vogue closet. @disneycinderella #Cinderella"
It seems we can never be too old for a little fairy dust (or a beautiful dress).
This story was originally published on March 13 at 2:50 p.m.