"Can we take a picture with you?"
"Do you work here?"
If receiving a Character Couture makeover at Walt Disney World (WDW) wasn't surreal enough, the attention my fellow Disney princesses and I received as we made our way around the property was undoubtedly magical.
Character Couture makeovers are similar to Bibbidi Bobbidi Boutique — a beauty salon for children inside Cinderella's castle at WDW — but for grown-ups. Honestly, I think my friends and I had more fun and appreciated our hair and makeup sessions more than a kid ever could.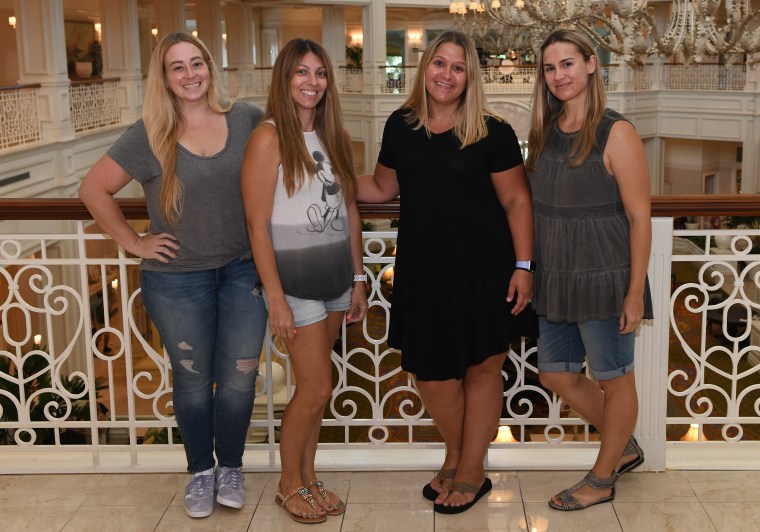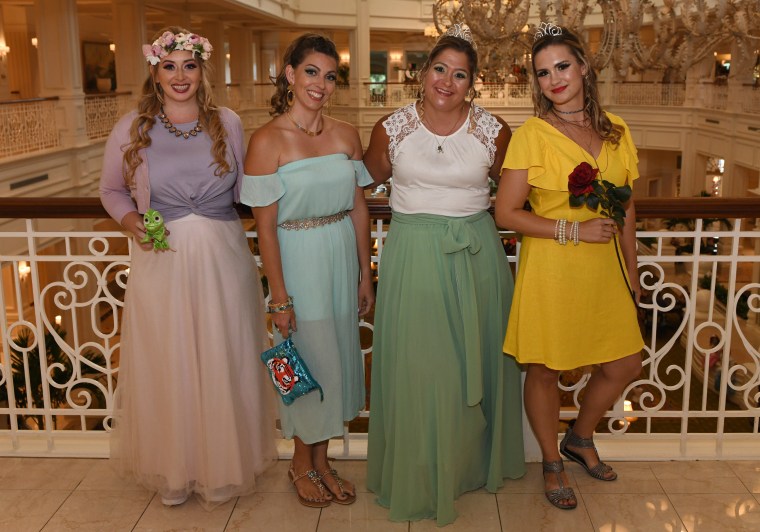 "My husband asked me if I was excited, and I told him this is better than our wedding day," said one of my pals.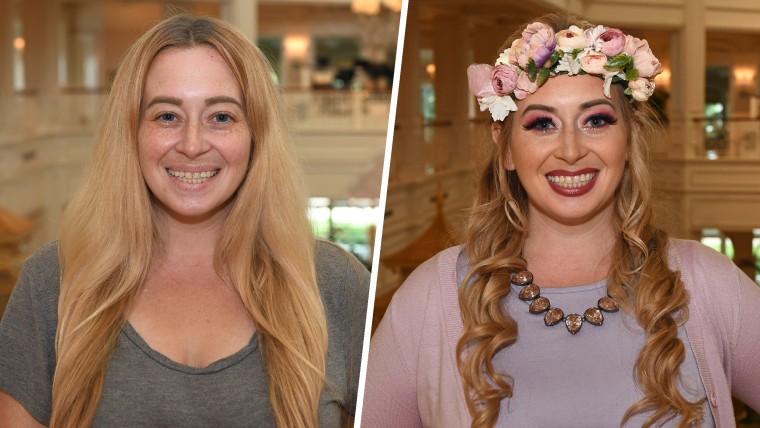 "This is better than Christmas morning," said another.
And I had to agree. The four of us spent the weeks leading up to our salon day planning outfits that reflected the style of each of our chosen princesses — from a tiny frog necklace that paid homage to Tiana to a floral crown that would make the real Rapunzel jealous. Disney enthusiasts call this fashion trend "Disney-bounding."
It's this popular movement that inspired WDW to create Character Couture makeovers in the first place.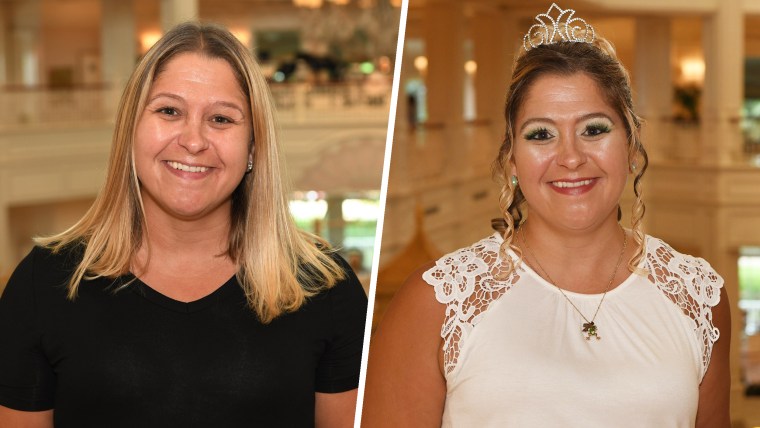 Joseph Motowidlak is the guest experiences manager at Senses Spa — which operates eight locations around Walt Disney World Resort's Orlando, Florida property.
"We saw that our guests were coming up with outfits and entire ensembles inspired by Disney characters," said Motowidlak. "We really saw a need for some kind of transformative makeover experience for people of all ages — something customized to allow guests to really enjoy their day on our property."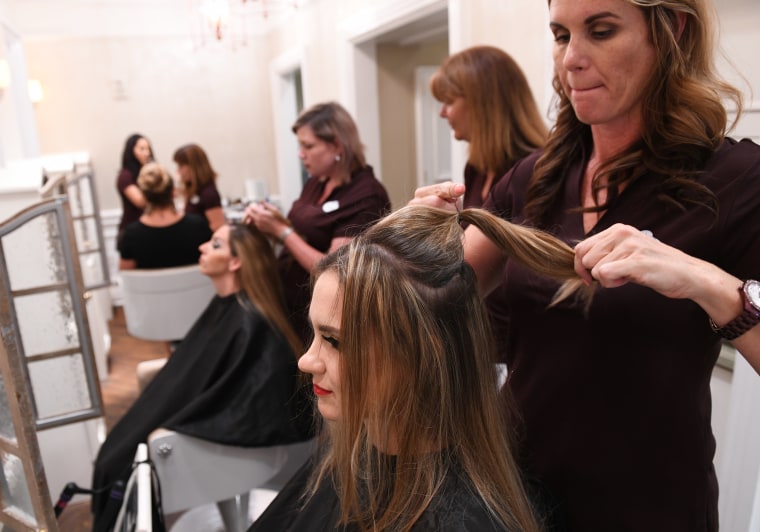 Motowidlak says Senses Spa launched the makeovers in October 2017 to compliment the seasonal event "Mickey's Not-So-Scary Halloween Party," but the services were so popular they became a year-round offering. Prices for Character Couture range from $50-$120, depending on the client's age and the services requested. A full package of hair, makeup and nail designs will cost an adult $120.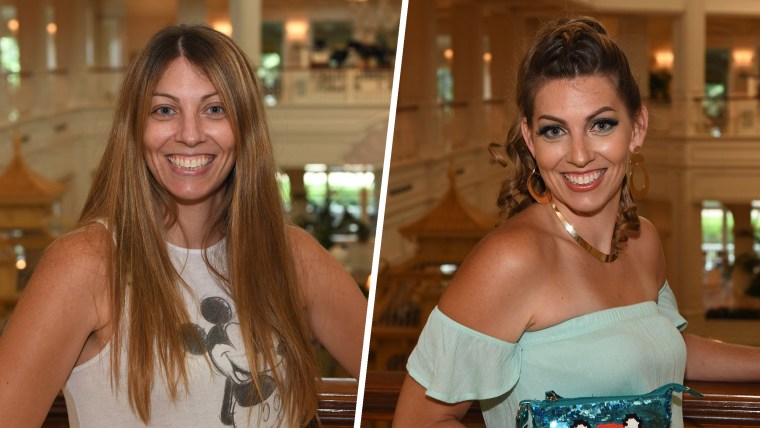 We figured that was a small price to pay to enter Disney's Grand Floridian resort as moms wearing T-shirts and no makeup and walk out as Jasmine, Belle, Tiana and Rapunzel. During our two hours at the Ivy Trellis Salon, we were given princess hairstyles — complete with "pixie dust" glitter, colorful character-inspired makeup and Jamberry nail decals that matched our chosen princess.
The Ivy Trellis staff seemed as excited to be making us into princesses as we were to be there. Throughout the experience, my friends and I talked about how soon we could come back and get makeovers again. With literally any Disney character possible as inspiration — from villains to "Star Wars" characters to Mickey Mouse and friends — we could never exhaust all of the options.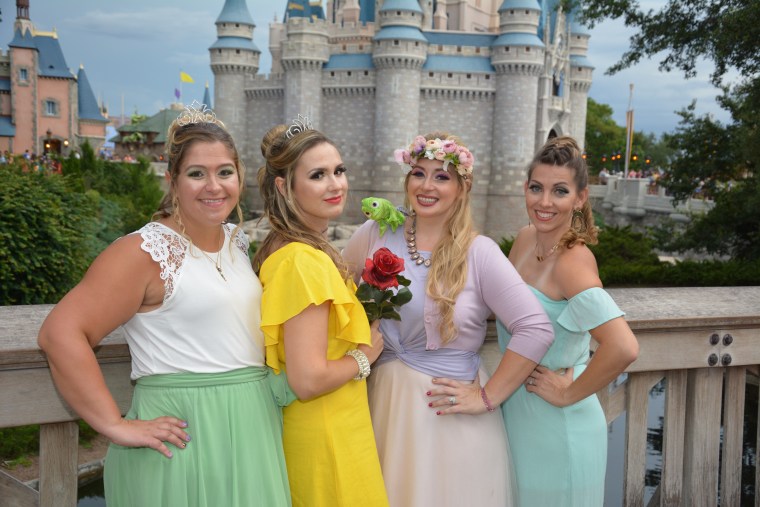 It's this endless creativity that Motowidlak says makes Character Couture a hit.
"The main thing that makes the experience different than anything else is that it's customizable," said Motowidlak, recalling a particularly interesting Bambi-inspired makeover requested by a past client. "Our stylists have an extensive color palette to work with and clients get to talk through their vision for their look with their stylist — whether that's something subtle or more dramatic. Truly, the sky is the limit."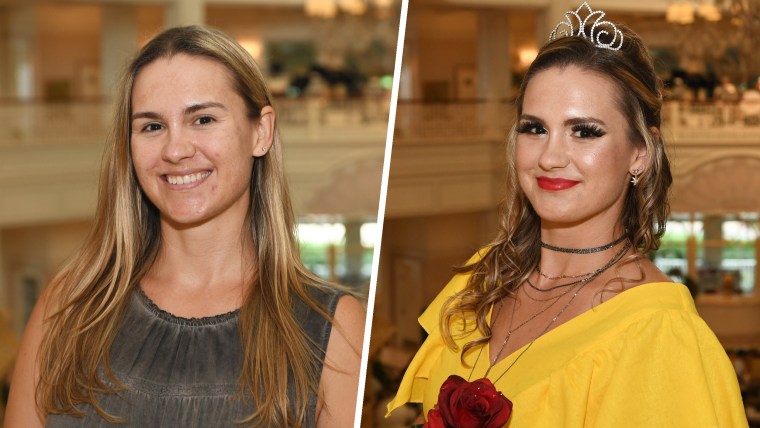 Motowidlak recommends booking appointments for Character Couture at least two weeks in advance. And for those planning a trip in the far future, the service can be scheduled up to six months ahead of time.
Once our makeovers were complete and our character-inspired outfits were in place, that's when the magic really happened. We headed to the Magic Kingdom for photos with Cinderella's iconic castle and were stopped with countless questions about why we looked so beautiful and whether or not we were OK with being photographed with park guests. (We were.) A WDW photographer even taught us each how to pose like our respective princess in photos. The best part was, after dinner with the Beast at "Be Our Guest" restaurant, we stopped in to meet the "real" Tiana and Rapunzel.
"You have fireflies in your hair," Tiana said of my pixie dust. "Have you been to the bayou?"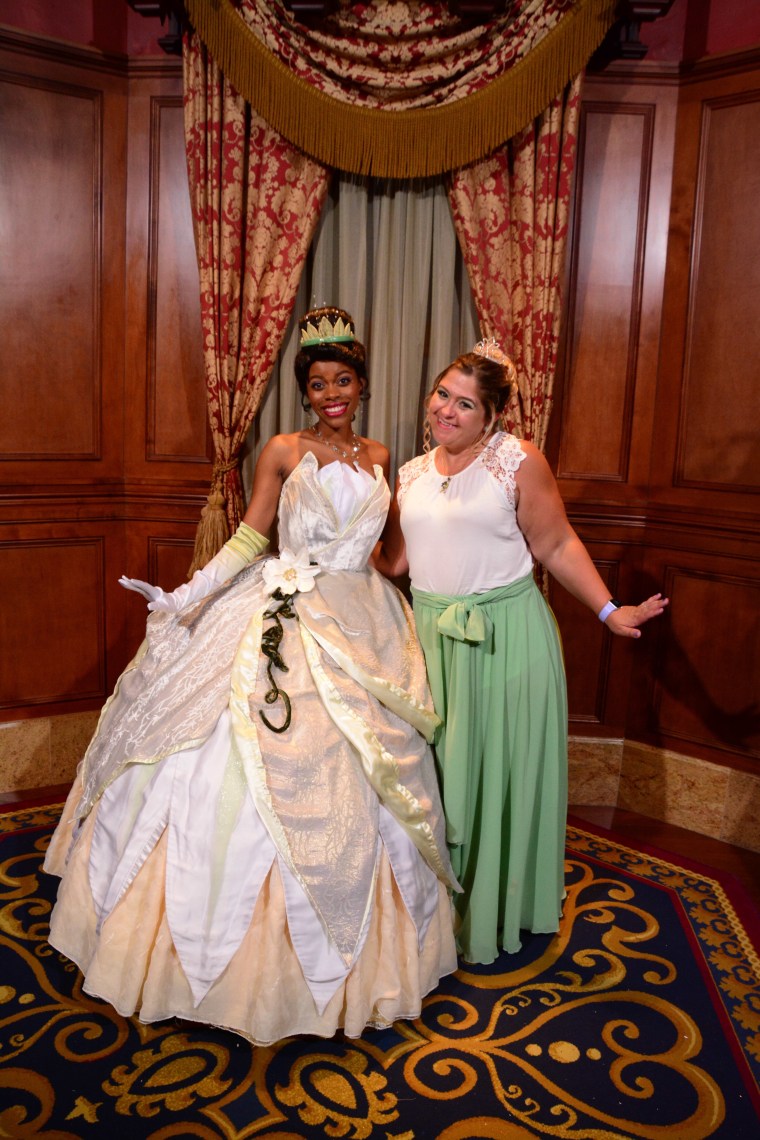 "In my kingdom," I explained, "I work for this thing called the 'TODAY Show' and I'm here trying out Disney's Character Couture makeovers for an article I'm writing. You're my favorite princess, so I picked you as my inspiration."
"Well I am honored," Tiana replied as she curtsied.
I told her the pleasure was all mine — and it really was.
This story was originally published on July, 5, 2018.