While we're still in awe of Carrie Bradshaw's covetable shoe collection, no one wants to spend their entire paycheck on pumps and platforms. Luckily, there are plenty of affordable options that are on-trend and look expensive — you just need to know how to find them! Here are our tips for buying sophisticated soles at a price you can swallow.
Material matters
Beware: Faux leather and faux patent leather (especially in bold colors) don't wear well. Try to seek out real-deal leather or, if you can't find anything in your price range, stick to a suede-like fabric. These shoes always look luxe regardless of whether it's actual suede or a similar stand-in. Plus, scuffs can often be buffed out of suede with a toothbrush to help them last for years to come.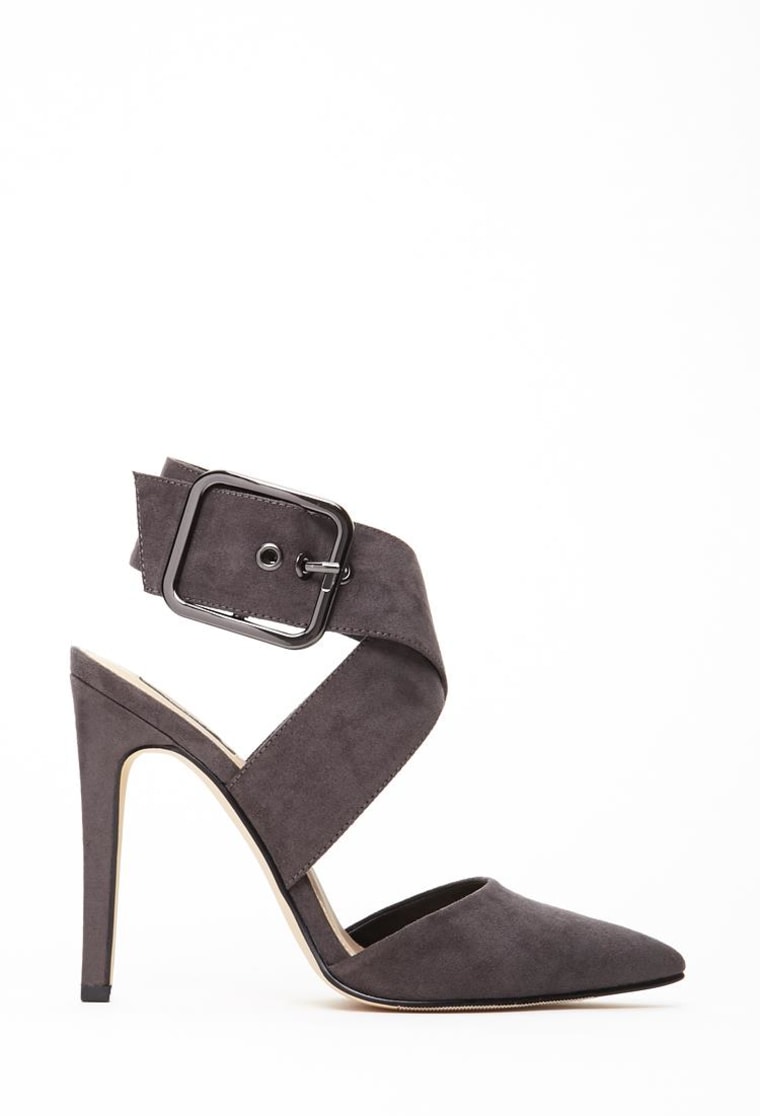 Forever 21 Faux suede crisscross pumps $30
Style surf
Go ahead and check out the designer section of your favorite department store. Once you know what style you're looking for, it's easy to find a similar look on the web. Keep in mind: This theory works best with flats since nailing the shape and intricacies of designer heels can be tough for budget brands.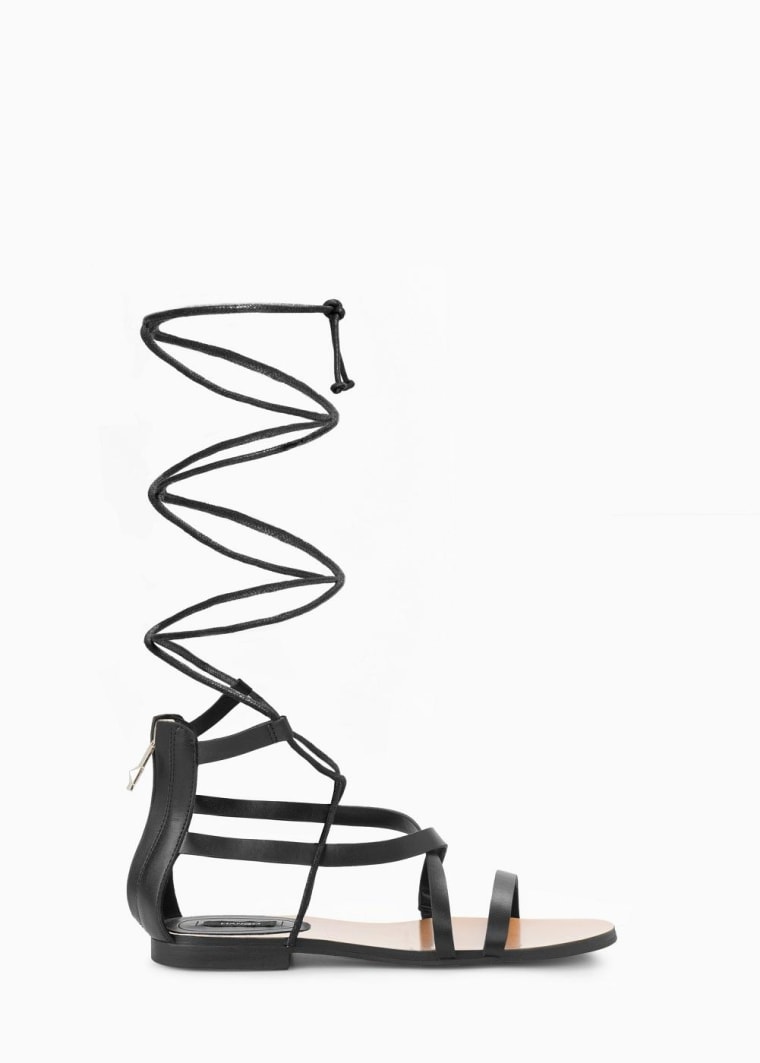 Mango Strap cord sandals, $40
Higher isn't always haute
Platforms are definitely "in" this season, but they unfortunately have a tendency to look cheap. For starters, do your best to avoid a hidden platform since it can end up looking like a hoof. If you want the added height and comfort, try a pair with a low platform or one that is set back further down the foot (rather than going all the way to the toe). Another trick is to balance out the chunkiness of the platform with a block heel instead of a pointy stiletto. To play it safe, your best bet is to choose a single-soled shoe.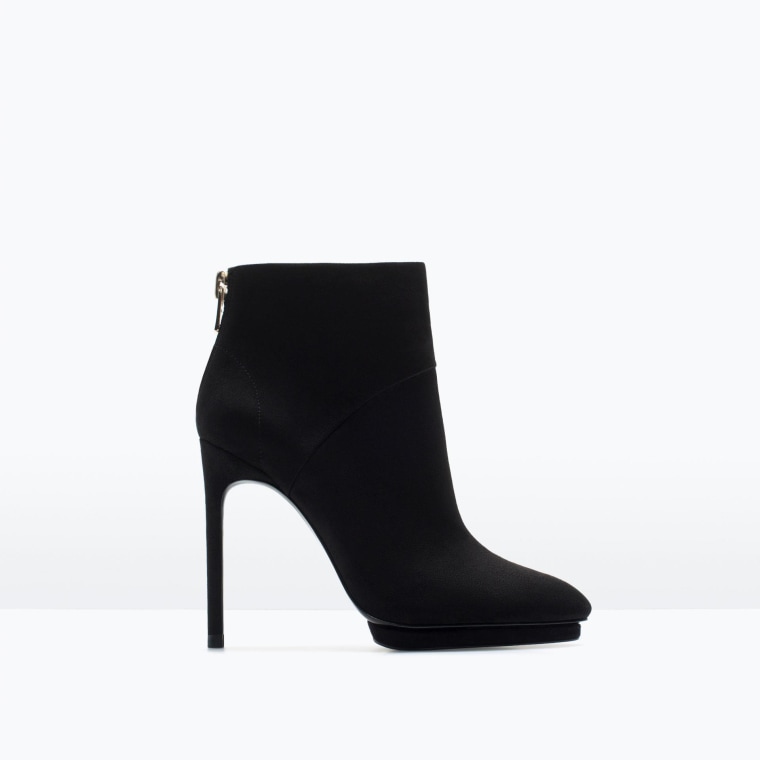 Zara High heeled platform ankle boot, $80
Opt for the original
Many of today's top shoe trends are inspired by brands from the '70s, '80s or '90s. While designers are turning out expensive takes on the slip-on sneaker or the pool slide, why not invest in an authentic pair at a fraction of the price?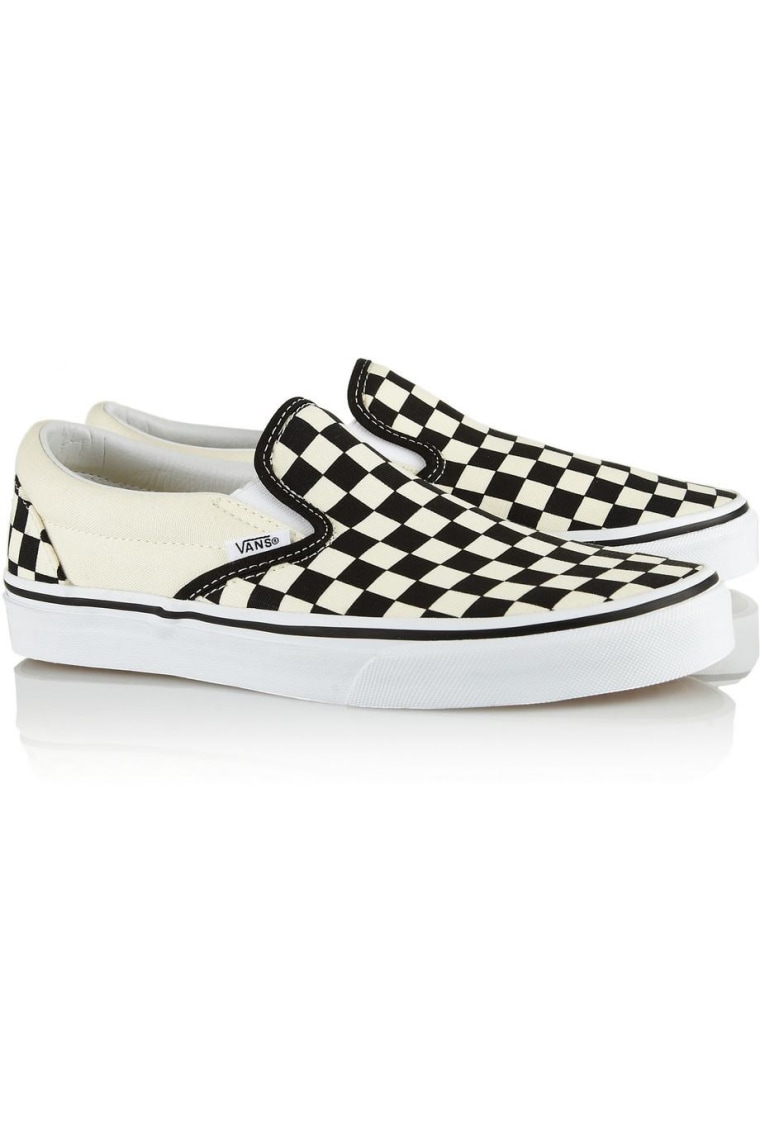 VANS Checked canvas slip-on sneakers, $45
Keep it classic
Always remember: Less is more when it comes to rich-looking footwear. Feel free to choose a fun color, but keep the detailing and hardware to a minimum. Try to avoid anything with too many embellishments or an odd mix of prints and textures and you'll be able to rock the style season after season. You can never go wrong with a pointed toe or sleek silhouette!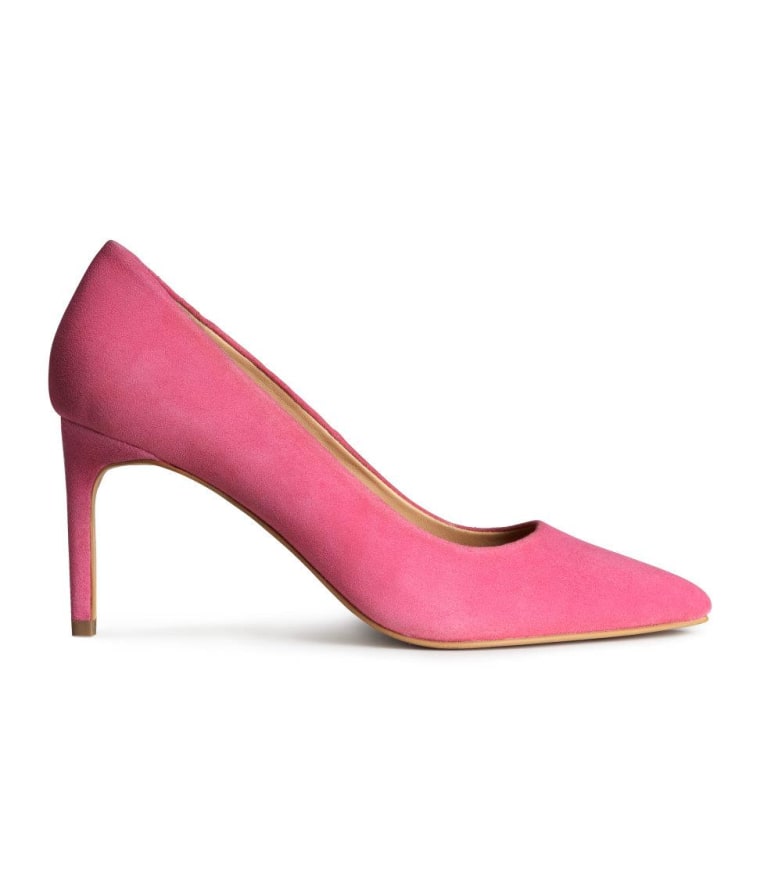 H&M Suede pumps, $60 or Topshop Ruby snake effect high heel sandals, $75
Keep an eye out for collaborations
When upcoming or established designers partner with big brand names, it's time to take notice and grab a pair. Target has long been known for their famous collaborations, but other brands are also partnering up with indie designers like the Aldo Rise collections. Also, when J. Crew teams up with designers like Sophia Webster and Comme Des Garcons, the result is always top-notch.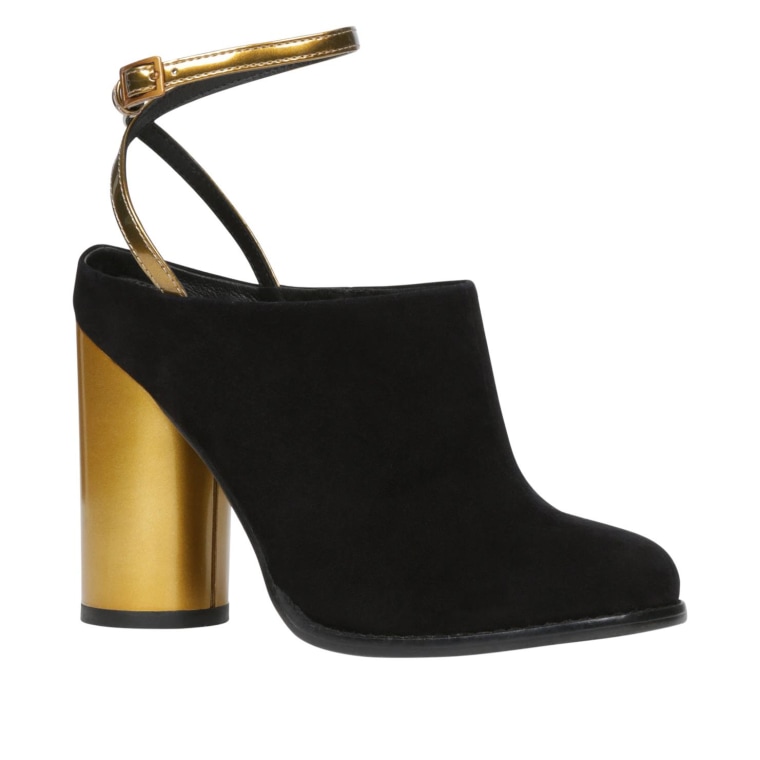 Ostwald Helgason x Aldo Rise Cooley mules, $75
Test for sturdiness
Although you are looking to save money, you don't want to scrimp on quality when it comes to footwear. In addition to looking for luxe materials like real leather, seek out extras like a track sole to ensure your shoes stay sturdy. A long-lasting shoe will save you money in the long run!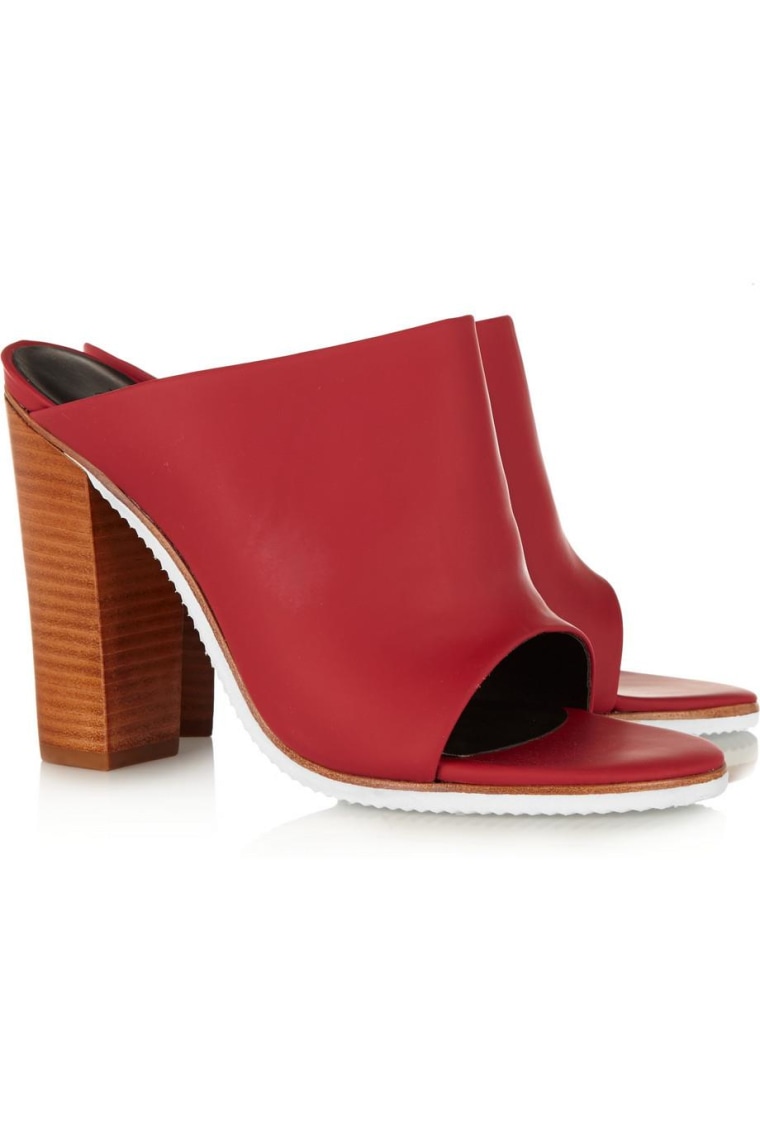 Tibi Bee rubber and leather mules, $169 or Zara Leather platform sandal, $99
Fit is everything
Before you buy, make sure the shoes fit properly and flatter your legs and feet. Anything that feels like a problem in the store will only become worse as you wear them on the street. Also, look for extra support in the form of chic ankle straps. After all, a heel you can't walk in defeats the entire purpose!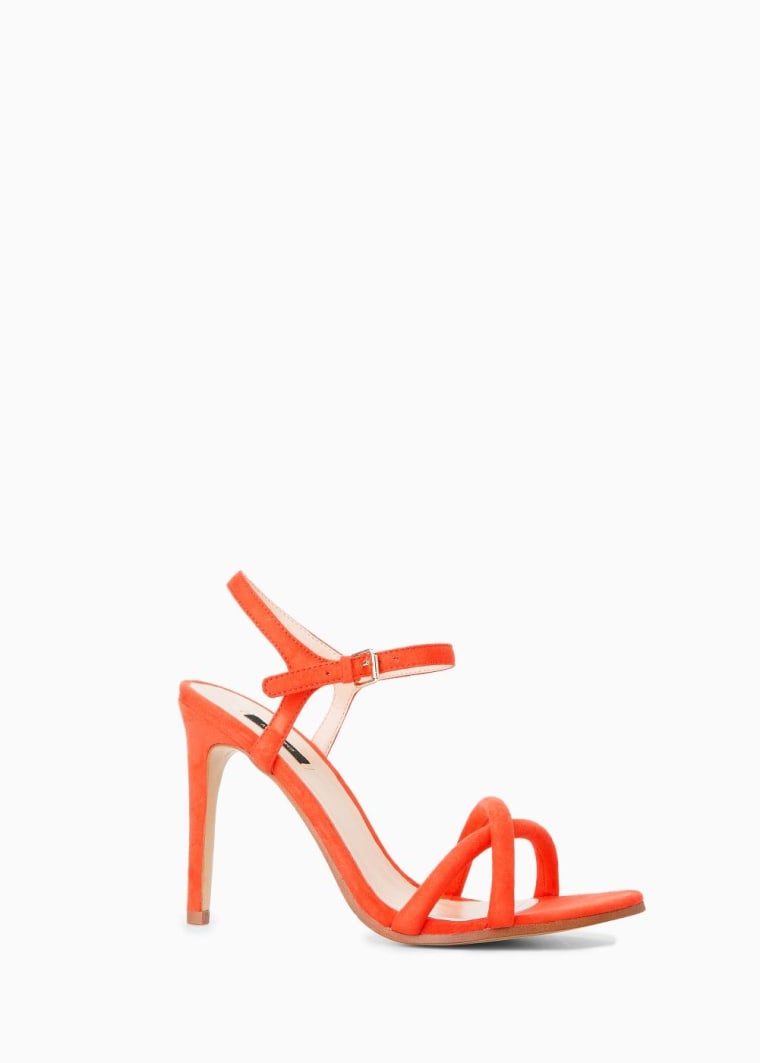 Mango Criss-cross straps sandals, $60
Tried and true for a reason
While some less-expensive brands are flimsy and only meant to last the length of a fad, others have withstood the test of time. For example, G.H. Bass & Co. and Superga are two iconic brands that deliver quality footwear without a high price tag. There's good reason to trust the names you know.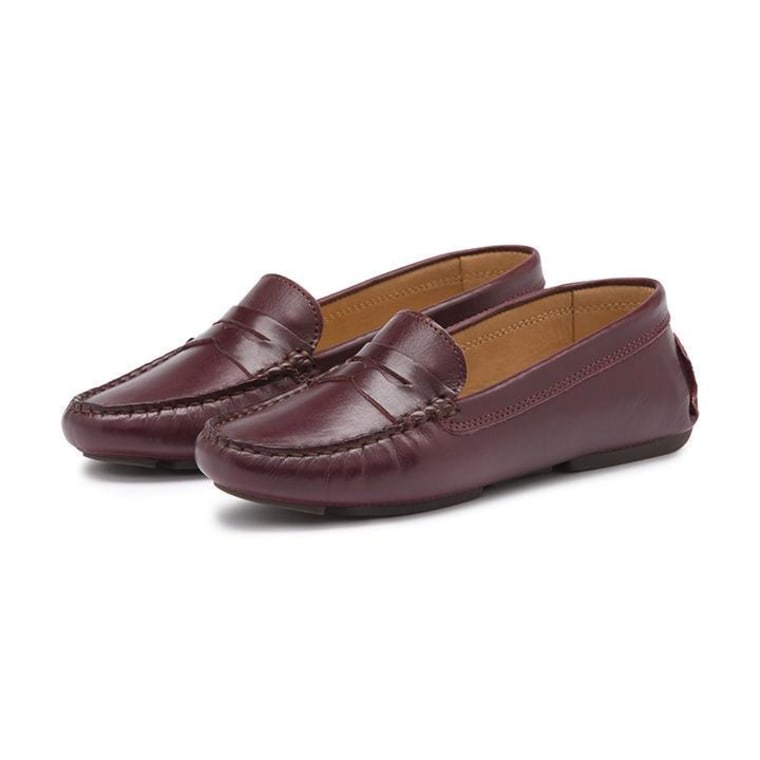 G.H. Bass & Co. Melissa II Driver, $85 or Superga Cotu Classic, $65
Lean on the advice of experts — then go with your gut!
When you really want an out-of-the-box statement shoe, it helps to have some guidance. Shopbop's Editors' Picks and Revolve's Hot List sections offer curated items that have been given a stamp of approval by industry experts. Searching for something unique, but also a safe bet? Scan these lists for rich-looking footwear — that sometimes break the rules we've laid out above — but are almost always worth the investment!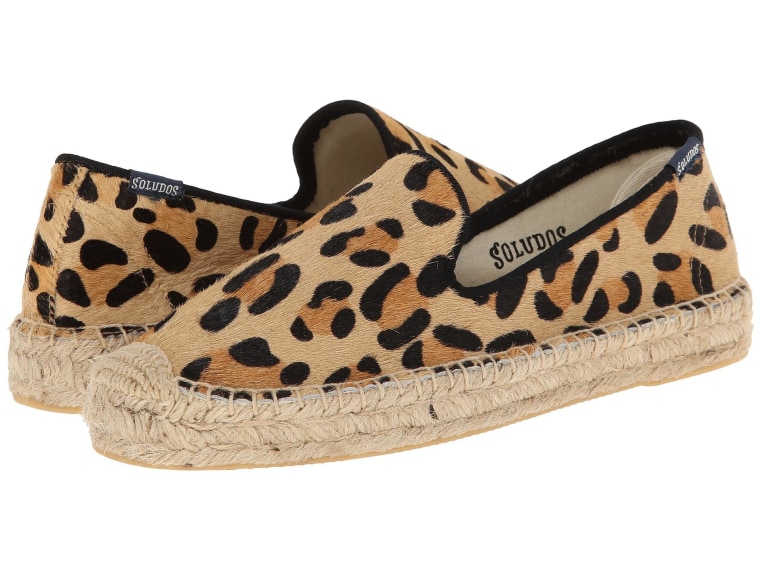 Soludos Haircalf Smoking Slippers, $95