/ Source: TODAY Contributor
Erin Darke is one of our 2018 TODAY Style Heroes. Click here to see the full list!
Actress Erin Darke, who's set to appear in the film "Summer '03" in September, has made a name for herself by picking exciting, female-led projects. She's been in groundbreaking TV shows like "Dietland," "Good Girls Revolt" and "The Marvelous Mrs. Maisel," each of which tackle female empowerment, body image, equal pay and other issues in a unique way. As part of TODAY Style's "Why I Love My" series, she shares her own journey to body acceptance (despite Hollywood pressure) and why "fat" shouldn't be a bad word.
I love my shoulders, which have occasionally been referred to by strangers as "broad." That's not always what you want to hear as a lady, but I was a swimmer growing up and being a lifeguard was how I supported myself through college. I like to believe that I was good at that because I have these, I guess, masculine, broad shoulders.
Watching the Olympics and seeing swimmers helped me realize, like, "Yeah, that's cool." If I have, I mean, not that body, but anywhere close to that body, I'm going to be happy about it.
I don't think women are discouraged from being athletic, necessarily, but I think there's a very specific type of athleticism. Like, you're supposed to work out to have a Barbie body but you're somehow not supposed to look strong. Whereas, I think muscles on women are so sexy. I work out for the feeling of being strong. I think looking strong is so cool.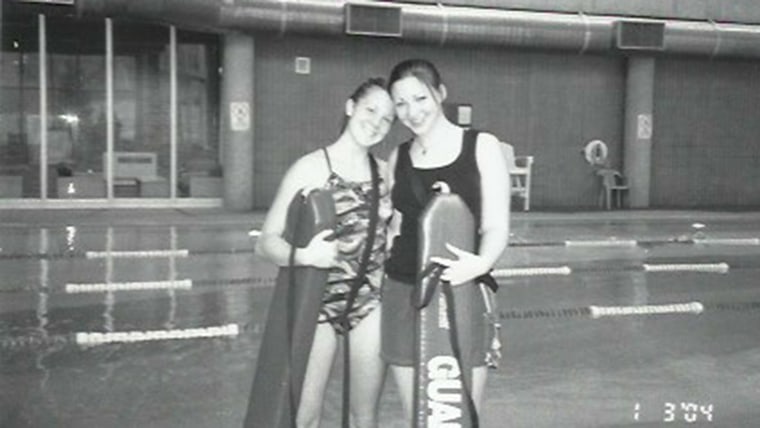 I was so excited when I first read the blurb about (my TV show) "Dietland" because I do feel like body image is talked about more than it used to be, but it's still such an issue.
The last few shows I've done, particularly "Good Girls Revolt," have impacted me a lot. We were shooting that series while the election was happening. After the election and the experience of having lived in that time period (the show is set in the late '60s to early '70s) for four months, I realized that, unfortunately, not that much had changed.
I hope that women watch these shows and go easier on both other women and themselves. I think we spend a lot of time beating ourselves up and then a lot of time beating up other women because it makes us feel better about ourselves.
I hope that people just spend more time listening, particularly to other women and the experiences of other women who may be a different race, from a different country or a different shape. It's so easy to get involved in our own bubble of oppression that we forget about the oppression of others. More than anything, working on all of these shows has taught me to be a better listener and, with that, a better ally.
Working on "Dietland," I realized that I don't think I've been a great ally to fat women. When I was getting to know (my co-star) Joy (Nash), I found myself resistant to using the word "fat" even though that was how she referred to herself. I had been taught my whole life that that was a bad word.
And then I had a moment where I was, like, "Why? Why is that a bad word? If it's just a factual explanation of how someone looks, why is it a bad word? It's only a bad word if we make it one."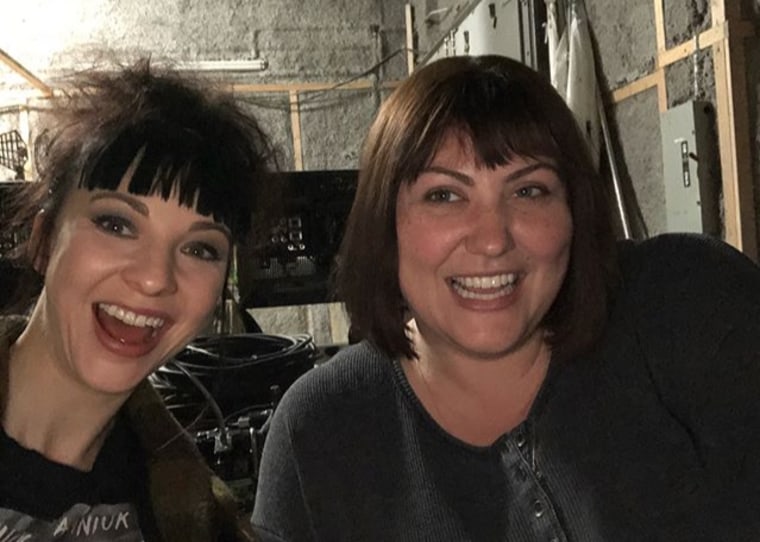 The hardest part of the entertainment industry is not letting rejection get to you. Not taking it personally. And, as a woman, not letting it reflect on your self-worth — especially physically.
I have had experiences where I felt pressure to look a certain way, certainly. I lost about 30 pounds seven or eight years ago after three different people in the industry told me that I needed to lose weight. One of them was very mean and two of them were actually kind people who wanted the best for me. They were trying to say, "I don't agree with this, but the way this industry is, you will work more if you lose weight." And it's sh***y, but I did it and I worked more and it sucks.
I think women see the beauty in other women more than dudes who feel like there's a particular image they're supposed to desire.
Erin Darke
I lost weight through dieting. Through, like, crazy dieting. I don't recommend it. It's horrible. I just looked smaller, but not strong. I was smaller but weaker — probably because I'd been eating 500 calories a day for a year.
Now, the thing that makes me feel most confident is working out. Just feeling strong, like being able to do seven push-ups instead of six push-ups. It just makes me feel in touch with my body in a way that maybe I didn't when I was younger.
I like to believe the industry is changing. but it's changing in small baby steps. Really, really small baby steps. I still will have a day where I'm feeling fine about myself and then turn on one movie and every girl in it is a size zero with boobs. It just brings me back to every time I walked into a room and that's what every other person in the audition looked like.
I think the only people who can change the status quo are people who watch things and just having more women in higher positions. I think women see the beauty in other women more than dudes who feel like there's a particular image they're supposed to desire.
As told to TODAY's Emily Sher. This story has been edited and condensed for clarity.