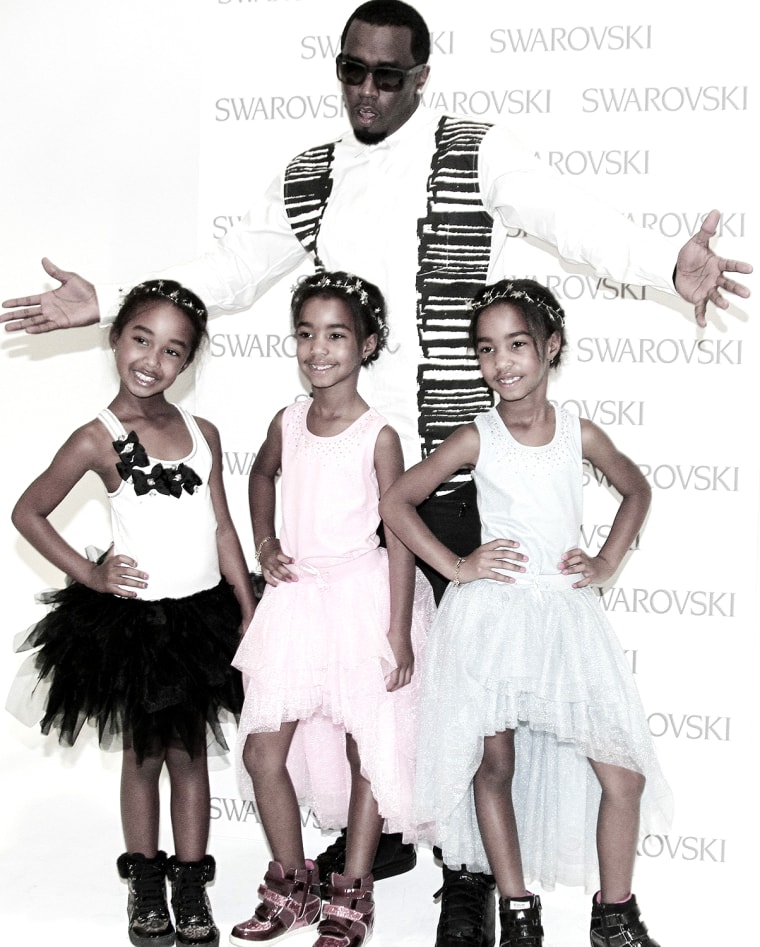 Diddy is one proud daddy.
The music mogul, 43, showed off his daughters , 7-year-old Chance and her half-siblings, twins Jessie and D'Lila, at Kids Fashion Week NYC (Oct. 5-6). The pint-size fashionistas strutted the Ooh! La, La! Couture catwalk at the bi-annual showcase created exclusively for the children's market. 
Smiling and striking a pose, the "little supermodels" — as Diddy called them — wore asymmetrical dresses and high-heeled sneaker wedges, which were rather controversial when first introduced to the children's footwear market.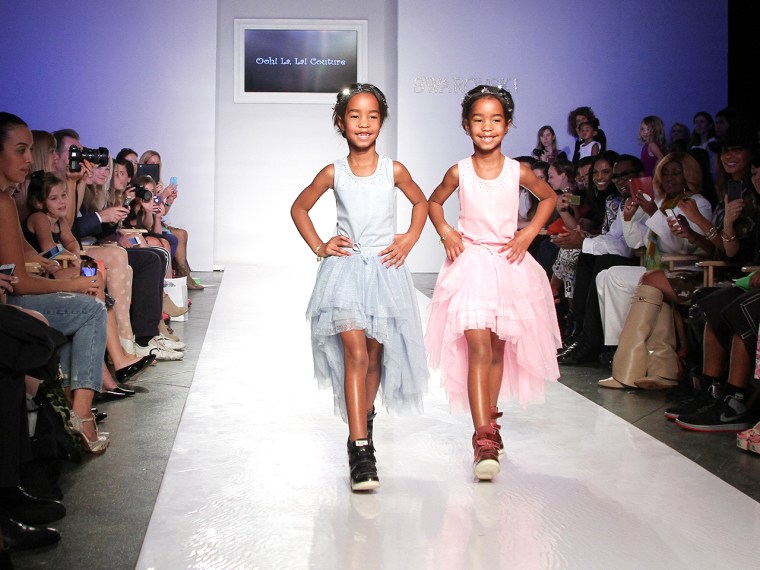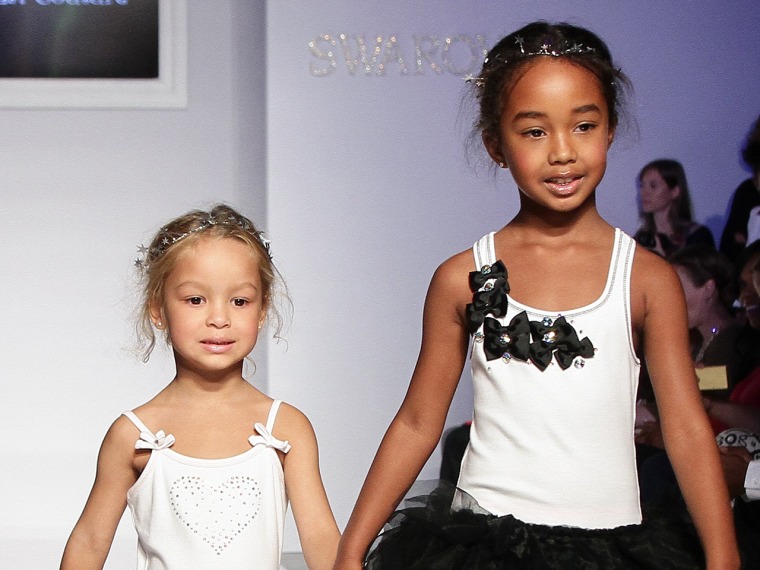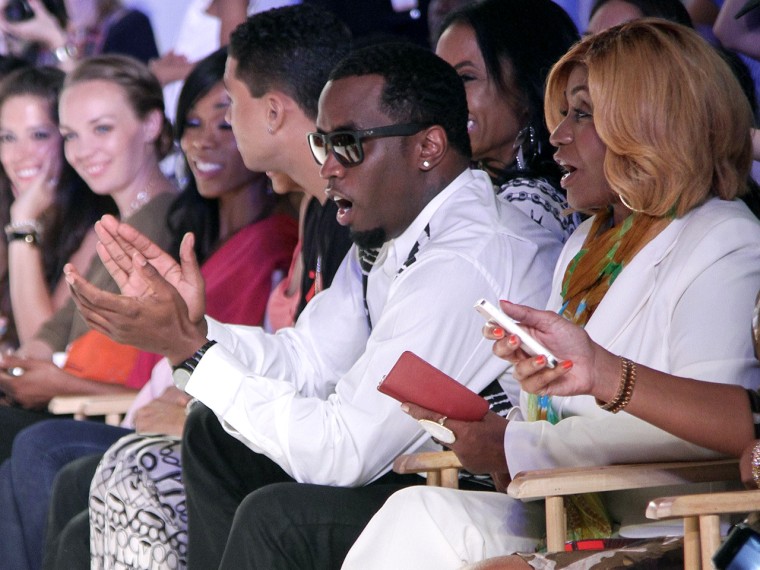 Jessie and D'Lila are Diddy's daughters with ex-girlfriend Kim Porter and Chance by his former lover, Sarah Chapman. All three were born in 2006.
"Words can't explain how proud I am of my young ladies," Diddy posted on Instagram. "There's no greater feeling."
While kids on the catwalk are adorable, some parents have taken issue with a fashion week devoted solely to little ones. Last spring's Global Kids Fashion Week, which featured high-end brands such as Missoni and Fendi, led to questions about whether luxury designers should market to children (and their credit card-wielding parents).
In a story for the Daily Beast, writer Tom Sykes asked: "Does the rise of mini-me kid fashion represent a threat to our kid's innocence, too much pressure to grow up too young, or is high fashion for kids simply an aberration of interest only to a limited class of 1 percenters?"
In a TODAY.com survey, 85 percent of readers voted it "inappropriate and sends kids the wrong message", while 15 percent thought it "fun and ultimately harmless."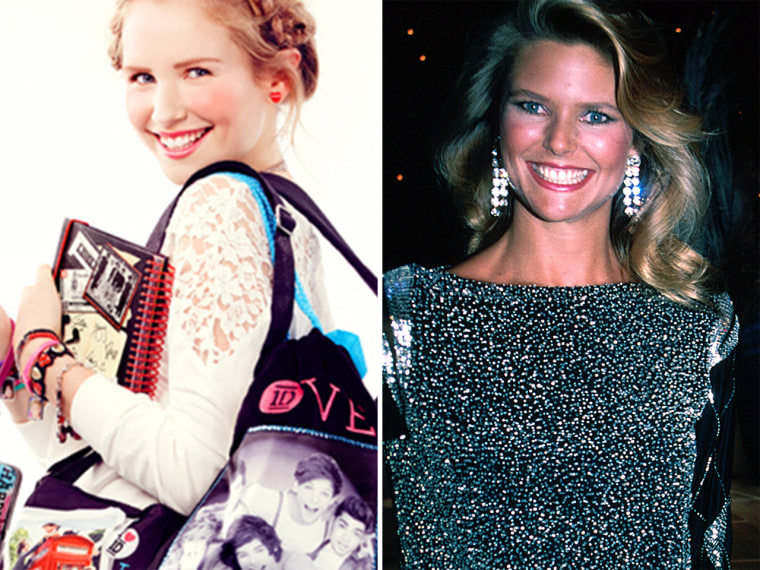 As for children of celebrities, they've taken all too quickly to modeling in recent years. Diddy's girls join a growing list of famous offspring opting to pose in front of the camera. Sailor Brinkley Cook, 15, is the face of Claire's; Romeo Beckham, 11, models for Burberry; and the late Anna Nicole Smith's daughter, Dannielynn, posed for Guess when she was 6 years old.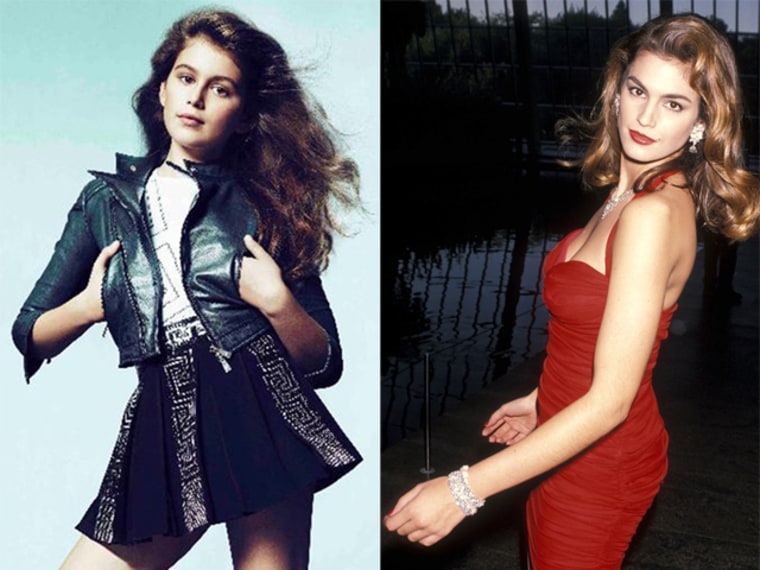 But even though Diddy's daughter are allowed to model, they're still too young for other pursuits (and this proud papa will be watching).
"I'm really in trouble!" Diddy admitted on Instragram. "No for real. No dating till you're 25!"