Did Willow Smith tire of whipping her hair back and forth?
(It's likely exhausting.)
The spunky tween singer recently posted a WhoSay photo of a new, seemingly-shaved look while, interestingly, at a ballet lesson. Not that we should be too surprised: the daughter of Will Smith and Jada Pinkett Smith  has a penchant for outrageous, Lady Gaga-esque style. She's often seen rocking Mohawks, leopard-print harem pants, cornrows and striking dyed hair.
You know: Just like every other 11-year-old.
What do you think of Willow's new look? Impressed that a tween would chop off her hair?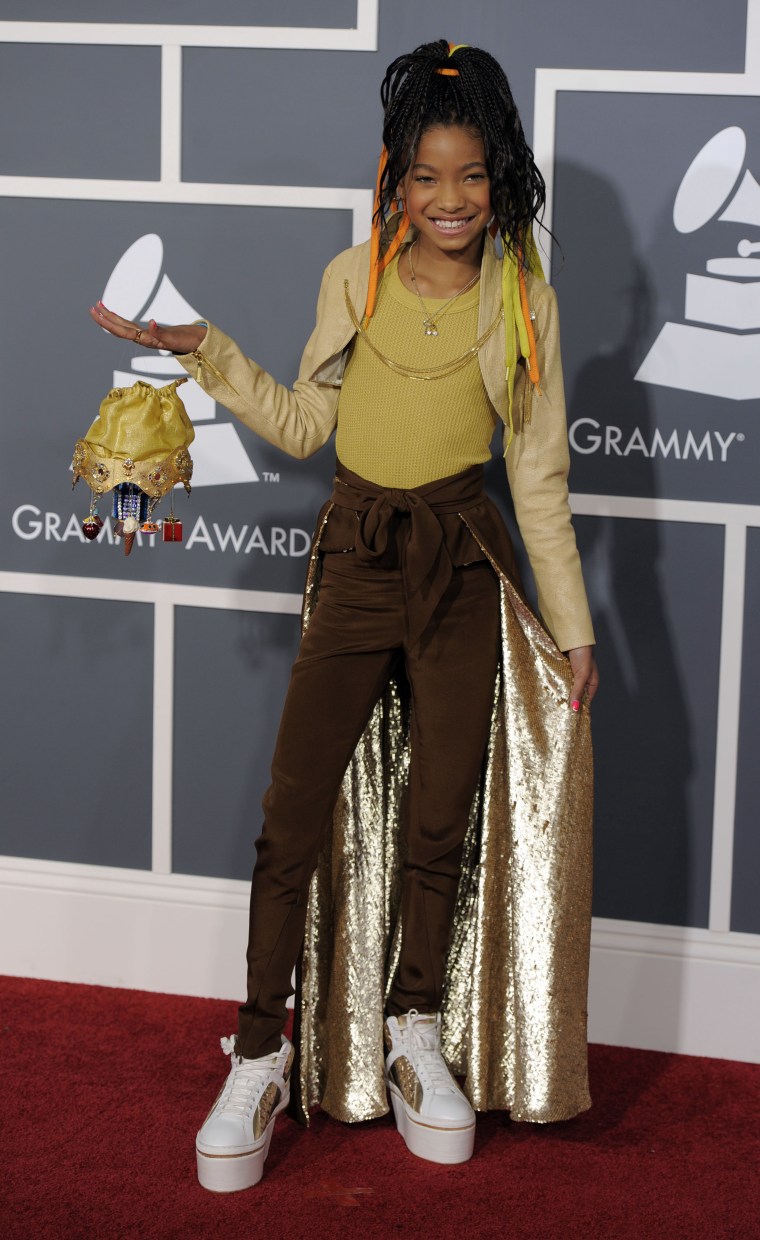 Rina Raphael is a TODAY.com editor who has shed actual tears when a hair stylist cut off more than two inches.
 NYT: For young girls, it starts with lip gloss
Will $150 scratch-and-sniff jeans for men catch on?