Are those some shorter layers peeking out from under that beret?
Because it looks like Meghan, Duchess of Sussex, may have just debuted a new, subtle haircut.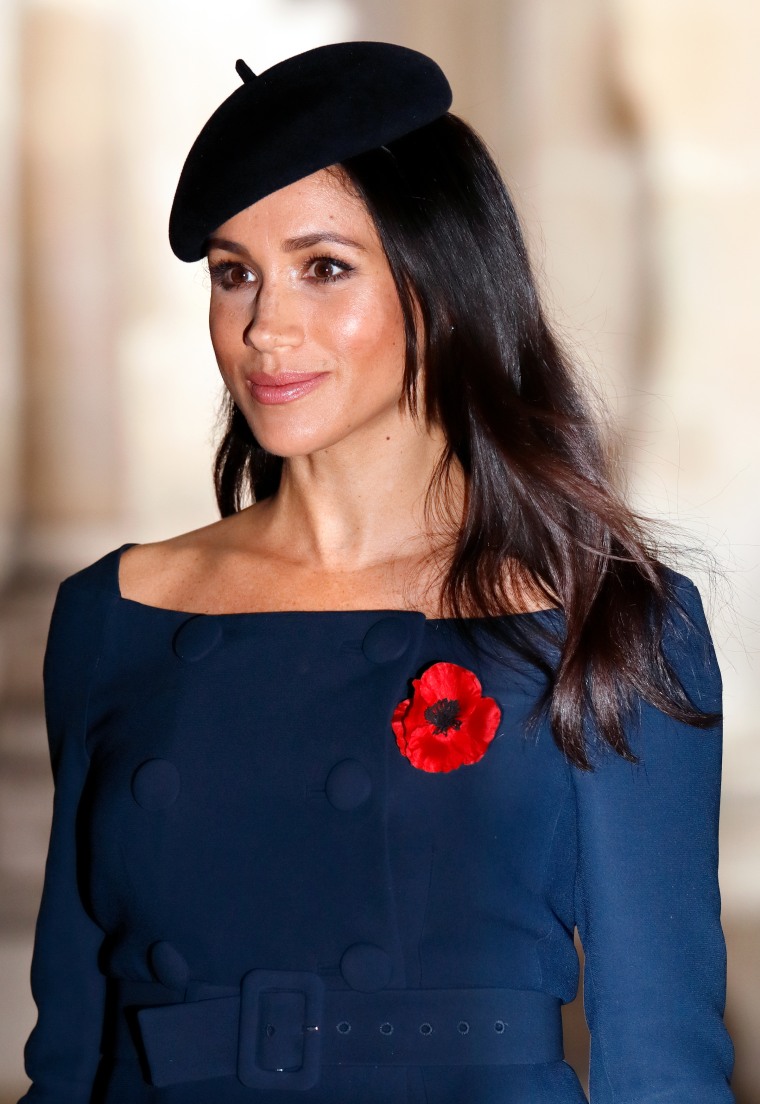 The former Meghan Markle has long favored angled layers, but the strands framing her face looked slightly shorter as she attended a Remembrance Day service at Westminster Abbey in London.
Her new look wasn't immediately noticeable because she wore her hair up for part of the day. (Also, people were distracted by the Duchess of Cambridge's delightfully retro headband.)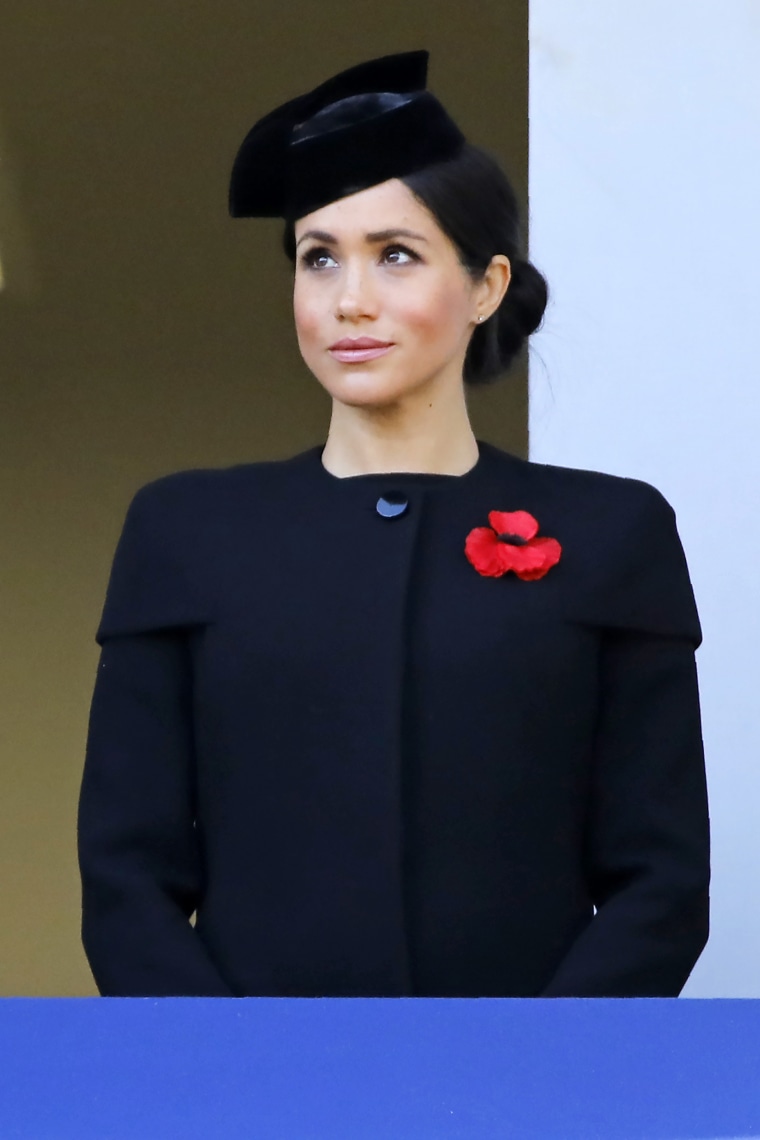 But when the Duchess of Sussex wore her hair down, it did seem like she had shorter layers.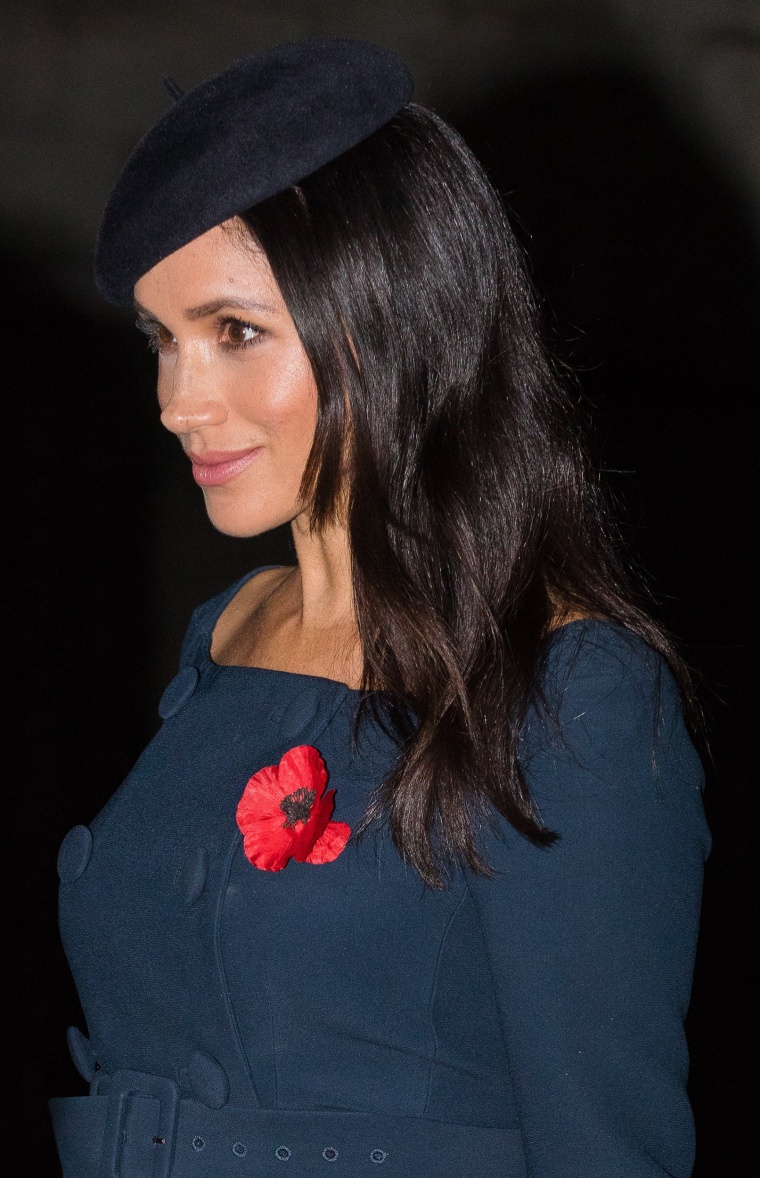 As far as haircuts go, this isn't the most dramatic transformation — just imagine if the duchess had chopped her hair into a bob — but it's a subtle, pretty change all the same.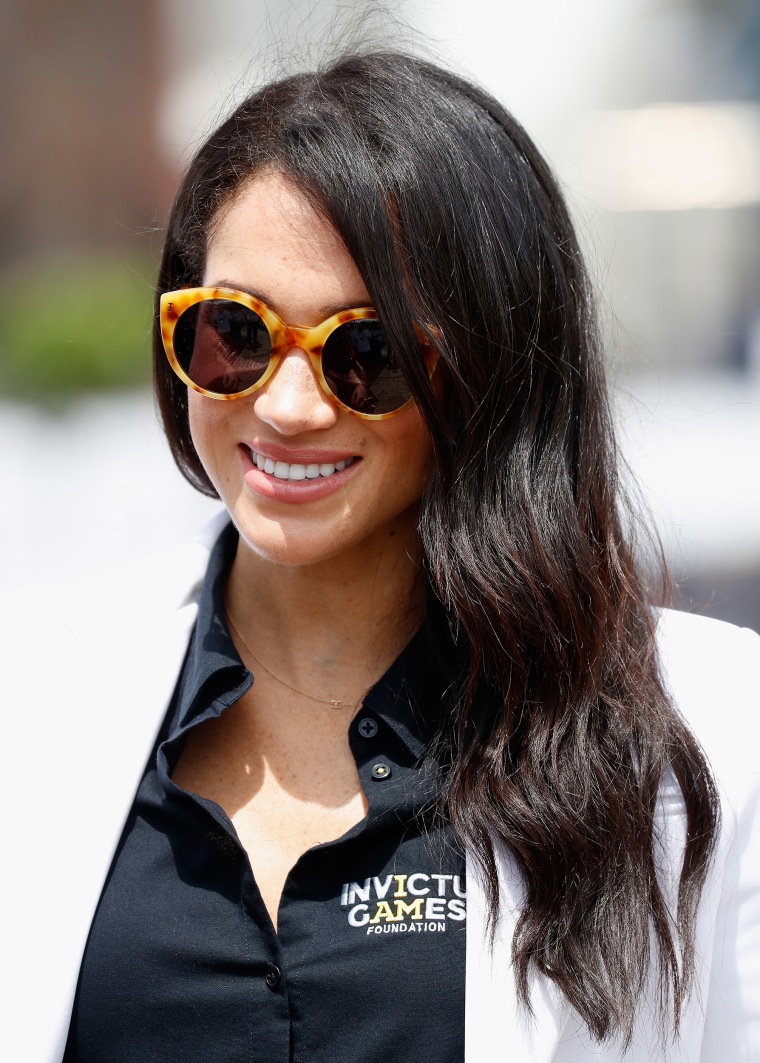 Her layers have definitely gotten shorter since her engagement announcement last fall.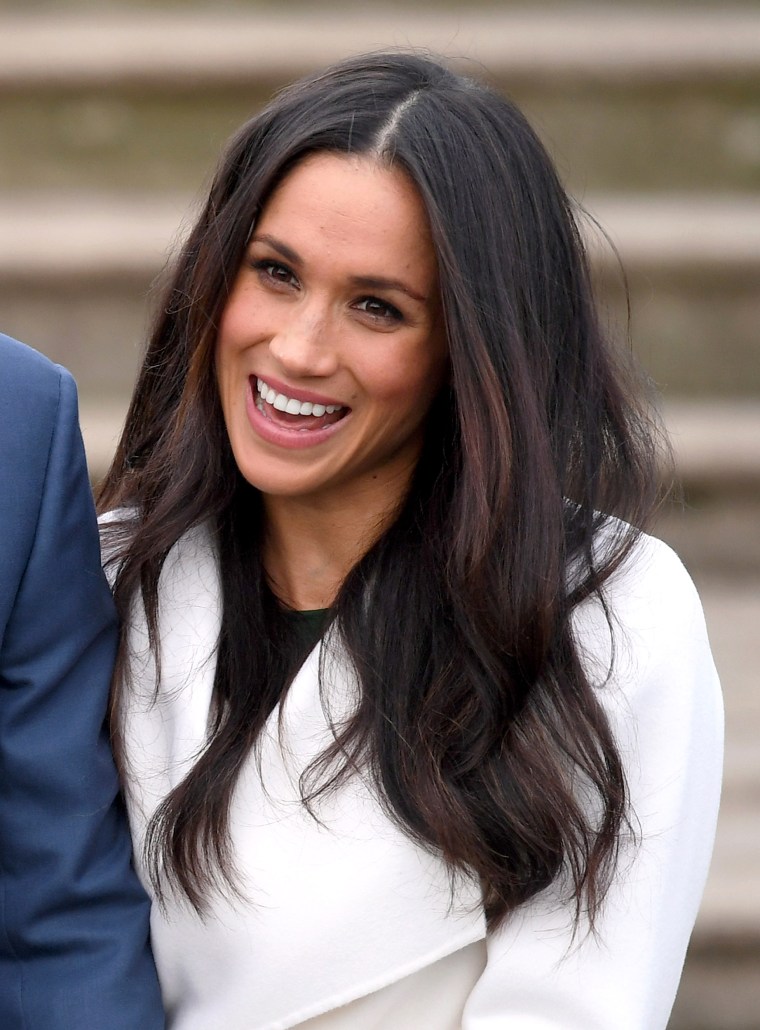 Maybe the duchess is following in the footsteps of Diana, Princess of Wales, who apparently cut her hair one quarter-inch at at time so people wouldn't notice that her style had changed.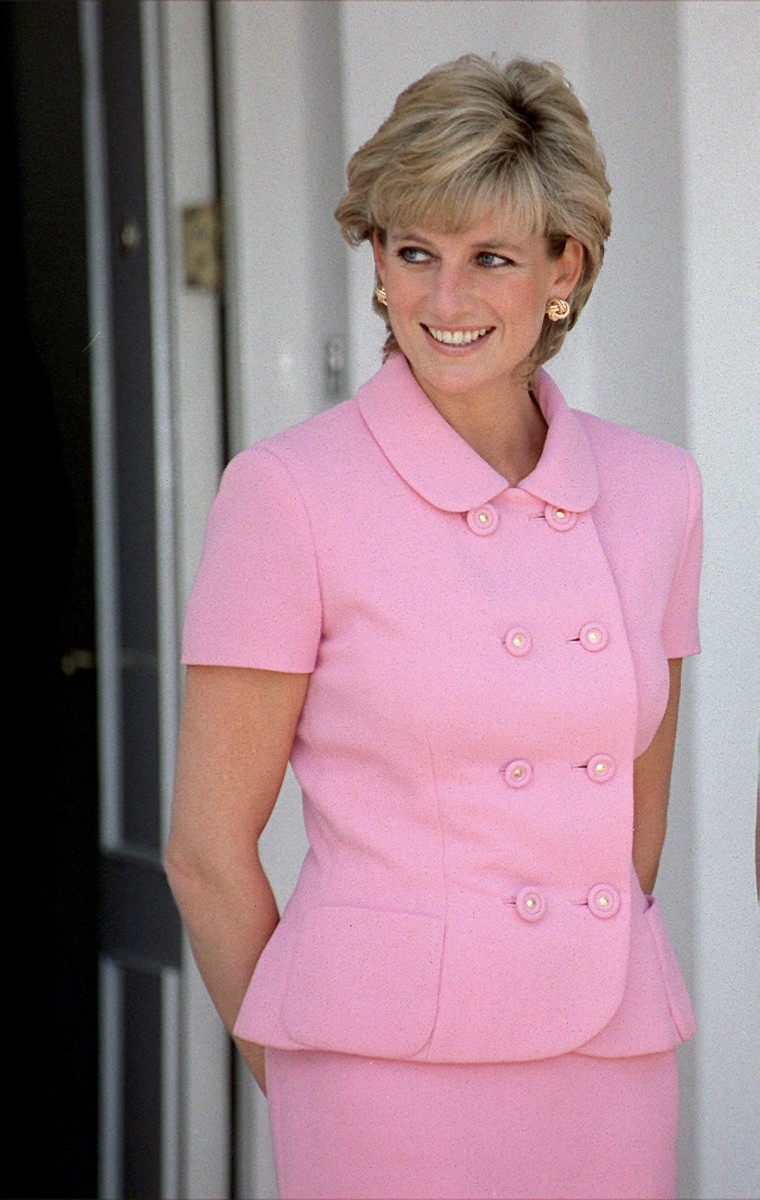 Or maybe she's taking a cue from her sister-in-law, the Duchess of Cambridge, who has been known to get a haircut before each of her pregnancy announcements, possibly to distract people from her baby bump.
But of course, the Duchess of Sussex's baby bump is no secret now, so maybe she just wanted to freshen up her hairstyle, just because.
Whatever the reason, she looks stunning as always!