It's official: the Duke and Duchess of Sussex are expecting a baby in spring 2019!
Even before Kensington Palace confirmed the happy news, some eagle-eyed royal watchers spotted possible clues that Meghan, Duchess of Sussex, has a royal baby on the way.
The speculation began as early as last month, when she debuted a new hairstyle. The former Meghan Markle normally wears her hair in loose waves, but she switched to a pin-straight style when she attended a charity event in Loughborough, England, on Sept. 24.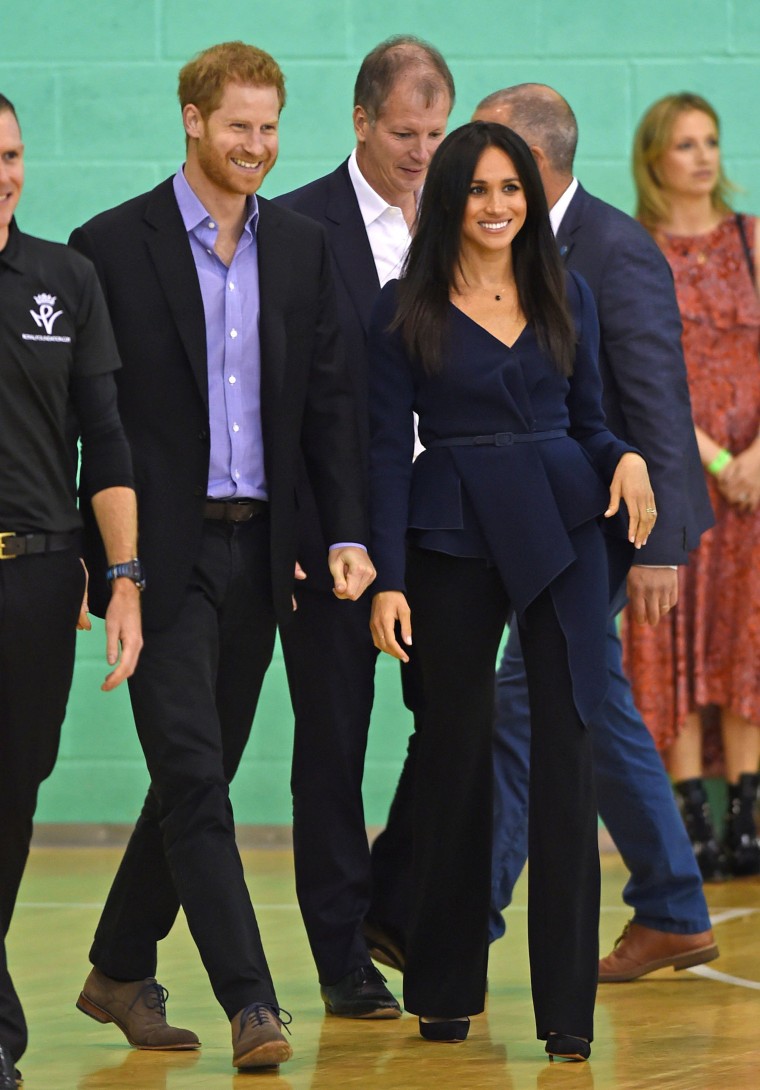 Some people thought she might be getting tips from Catherine, Duchess of Cambridge, who changed her hairstyle shortly before she announced each of her three pregnancies — perhaps to keep people focused on her hair instead of her baby bump.
The duchess's layered, tummy-concealing tunic at the event may have also have been a subtle giveaway.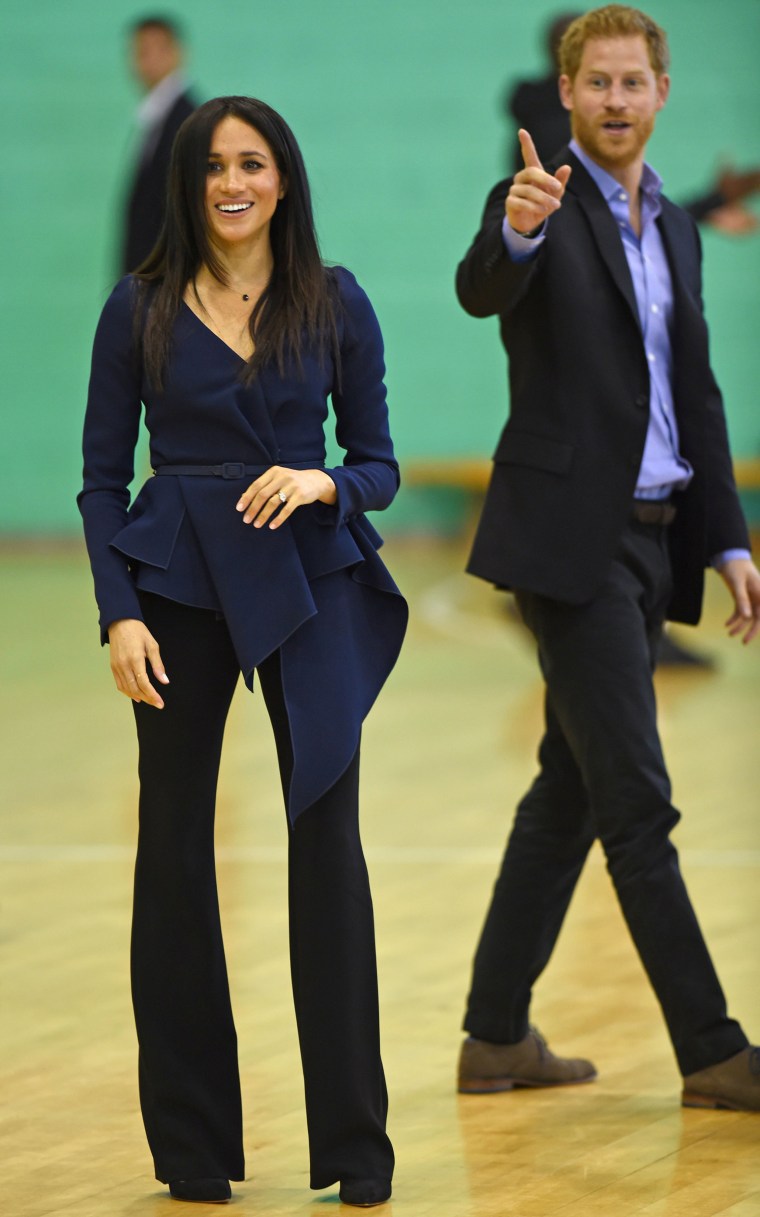 Speculation intensified when the duchess wore a chic but loose-fitting coat to the wedding of Princess Eugenie last week at Windsor Castle.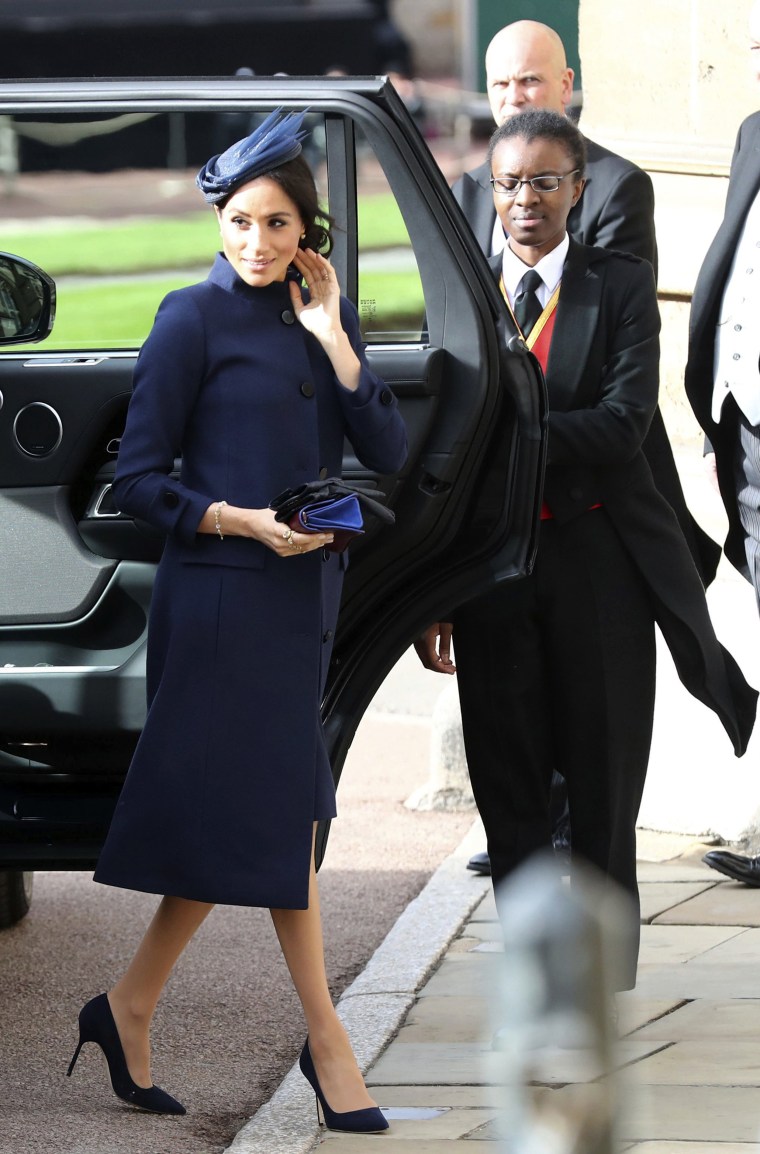 She only fastened the top two buttons, leaving some to wonder if she was purposefully avoiding anything too form fitting around the waist.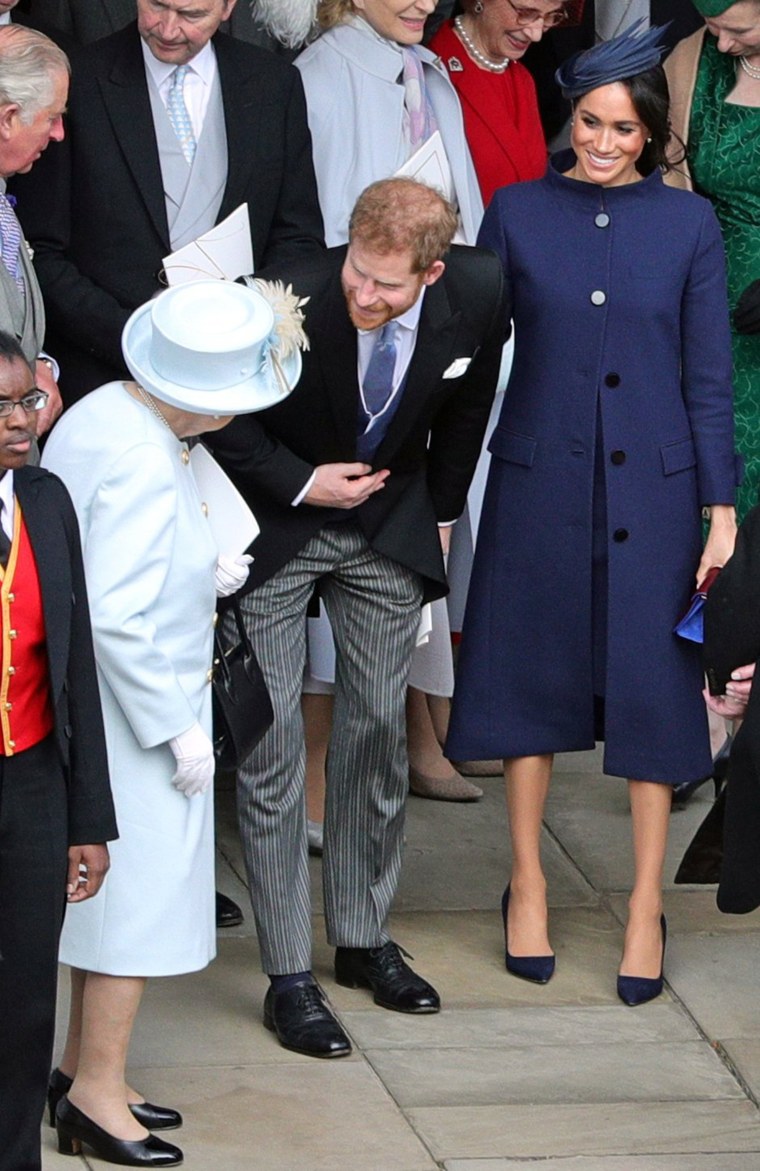 Then, royal watchers went into a real tizzy when the duchess was spotted at Sydney International Airport on Oct. 15, as she and Prince Harry embarked on a 16-day tour of Australia and New Zealand.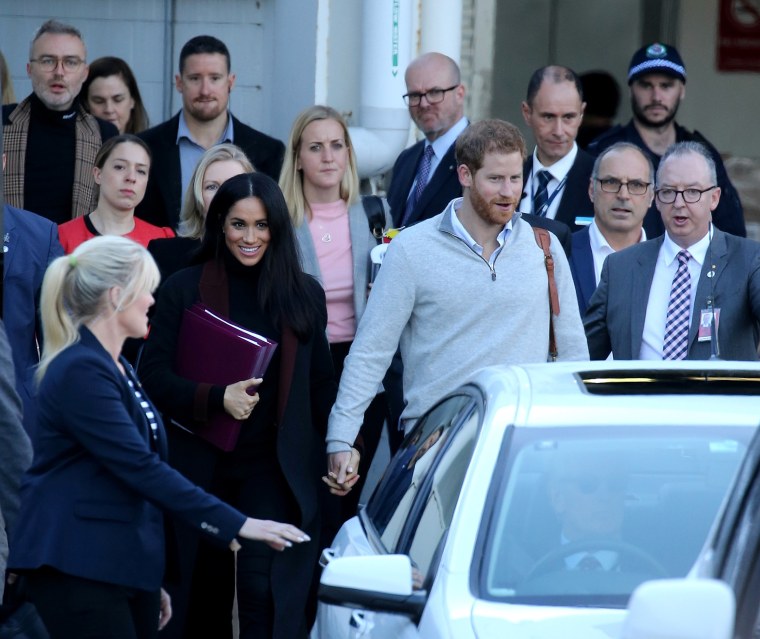 She held two large binders in front of her stomach — an unusual accessory for the duchess, who surely has people who can carry those for her while she's out and about.
She also wore an oversized, dark blazer and blouse that camouflaged her figure.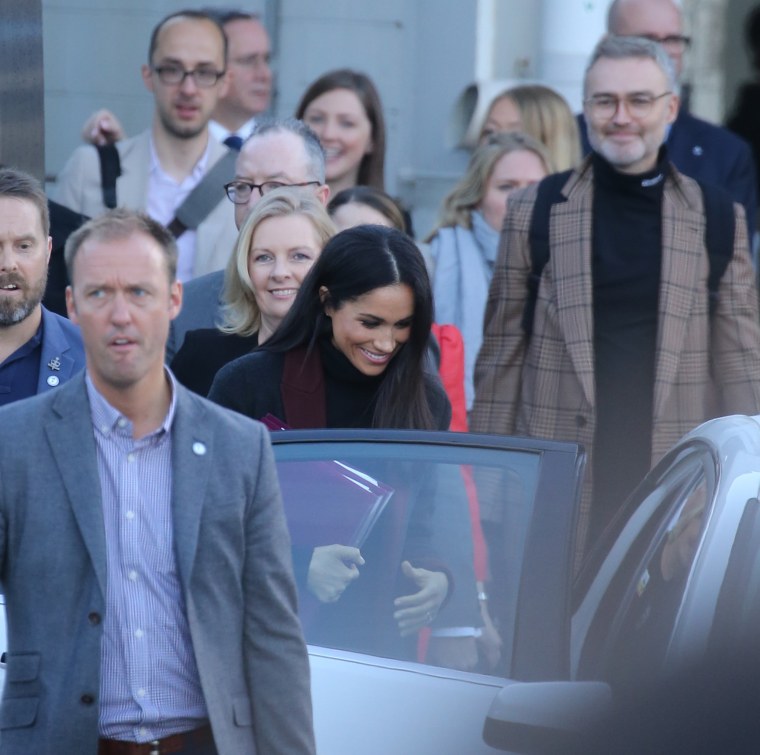 Now that the cat's out of the bag, though, the duchess can show off her growing baby bump as much, or as little, as she pleases!