Ed Sheeran had a funny response to comments that he looked like a "slob" on stage with Beyonce.
It all started when the singers performed a duet of Sheeran's "Perfect" at the Global Citizen Festival in Johannesburg, South Africa. And while their voices harmonized beautifully, many people noticed that Sheeran and Beyonce had very different fashion looks on stage — to put it mildly.
While Beyonce wore an elaborate ruffled, pink gown, Sheeran sported his usual jeans, sneakers and layered T-shirts.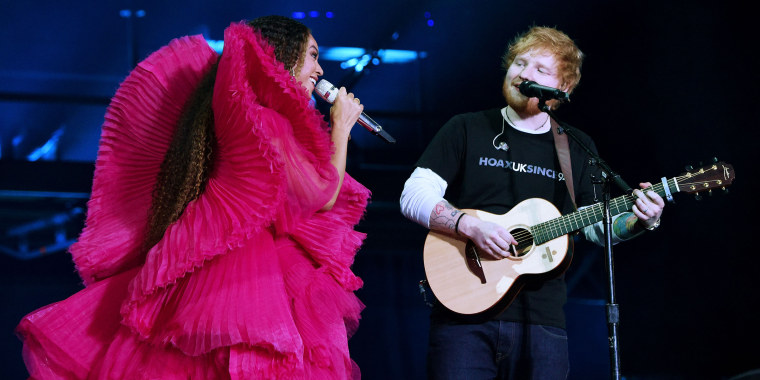 Before long, a fierce Twitter war was raging over whether Sheeran should have tried harder with his look.
Some people thought their wildly different outfits were the embodiment of a gender double standard that requires women to make more of an effort with their appearance in order to be taken seriously.
Meanwhile, others argued that the singers were just dressing in line with their personal brands.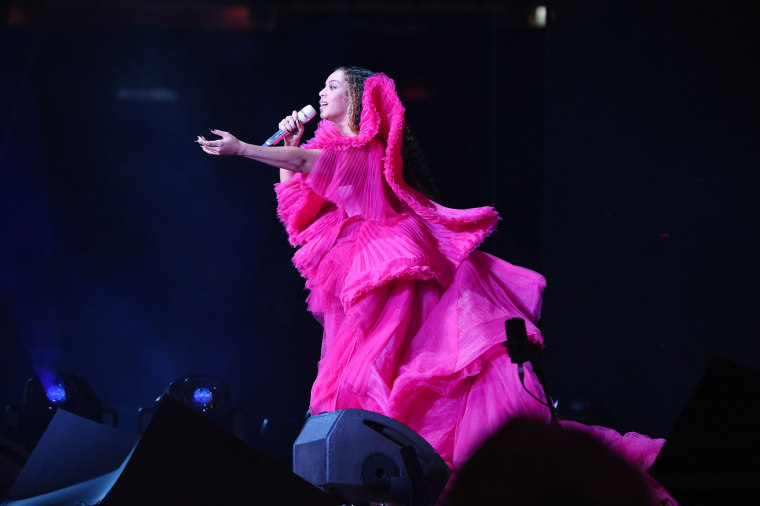 Beyonce is known for her flamboyant, dramatic style, while Sheeran is famous for his low-key hoodies and tees.
Others pointed out that artists, male or female, should be allowed to dress however they want.
Things were getting heated on Twitter, but Sheeran himself defused the tension with a series of tongue-in-cheek photos in his Instagram stories. He posted a photo of the T-shirt he wore at the concert and jokingly invited fans to "swipe up to 'get the look," using a line favored by Instagram influencers.
The singer also poked fun at himself with the hashtag #dresstoimpress and asked his fans to follow the designer of his T-shirt, Hoax 1994, "for more of my amazing fashion choices."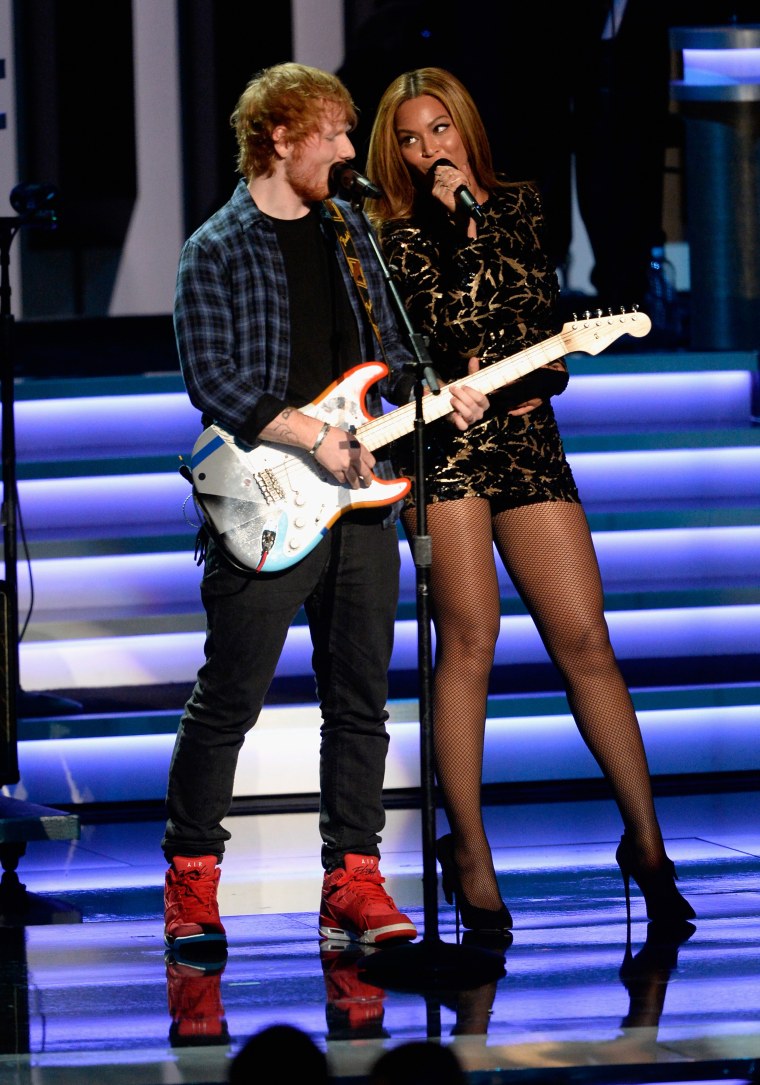 Sheeran doesn't seem to mind the criticisms of his casual appearance and he can clearly laugh about it himself. He joked about his love of hoodies in a recent throwback photo on Instagram.
Whatever people of think of his fashion choices, it's great that Sheeran has a sense of humor about his laid-back style!