Diane Keaton just snagged her first fashion campaign, which is surprising being as that she's been quite the style icon for decades (see: "Annie Hall").
The 65-year-old is the new, fresh face of Chico's, which lauded the Academy Award-winning actress for her "spontaneity, her wonderful wit, and her remarkable eye for individual style." (All things one can't deny!)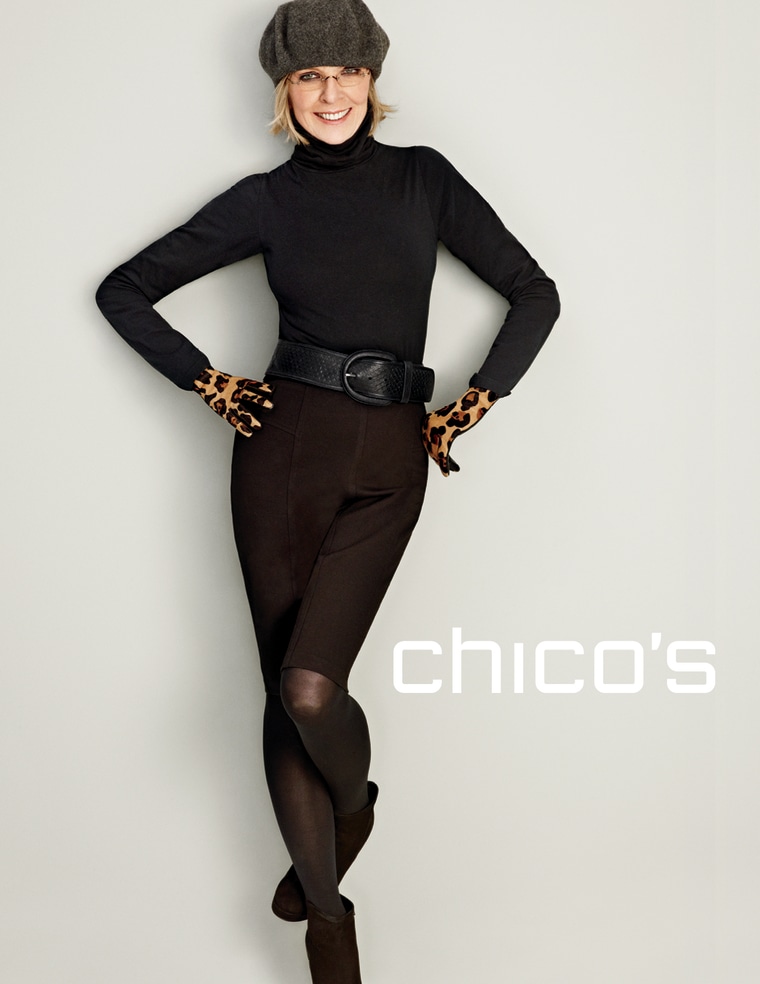 While Keaton has posed for L'Oreal cosmetics, this is her first venture in fashion modeling and quite frankly, long overdue. Chico's, which currently operates 597 stores nationwide, is known as a fashionable option for the mature women – a perfect fit for Keaton.
"You know what I like about Chico's? They are who they are. Individual. (Like me). And incredibly expressive," Keaton said in a WWD interview. "I love clothes. Can't you tell?"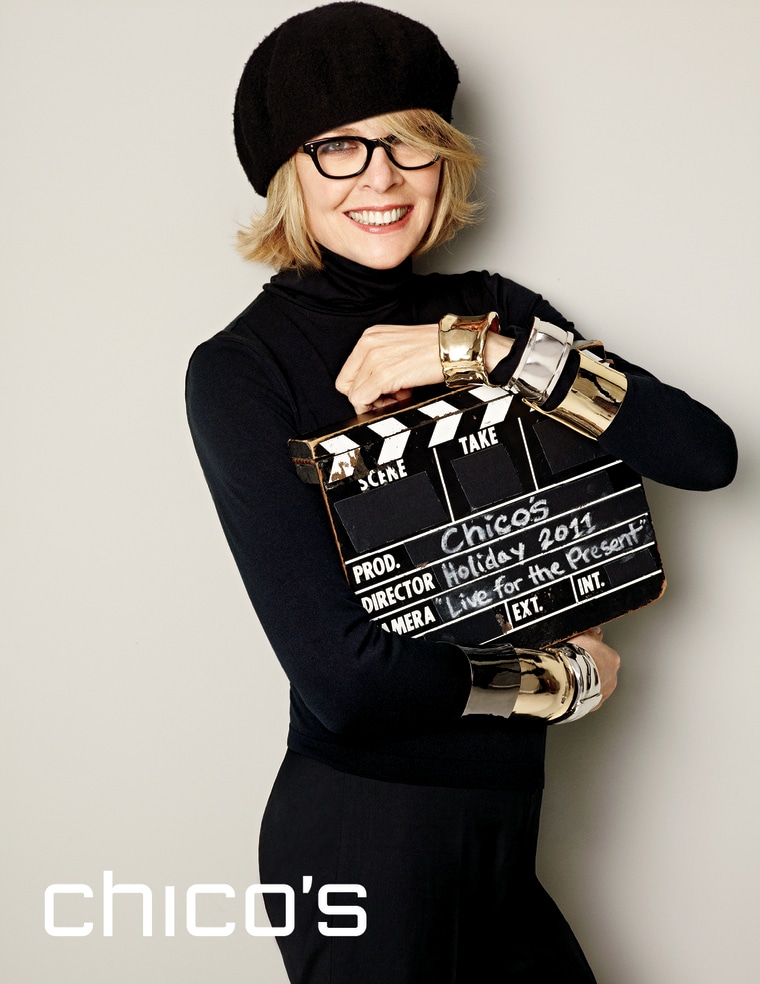 More: Kanye's big furry backpack steals debut runway show