Let's be honest here: We all want a younger-looking face no matter how old we are. And what immediately comes to mind? Fresh, glowing skin.
Our prayers have finally been answered with this simple beauty trend that can be seen everywhere from YouTube to the red carpet. Hallelujah!
The makeup artists at Rouge NY taught TODAY.com how to get the dewy look in three simple steps. Now, you'll be looking fresh faced all day long!
D is for ... Dewy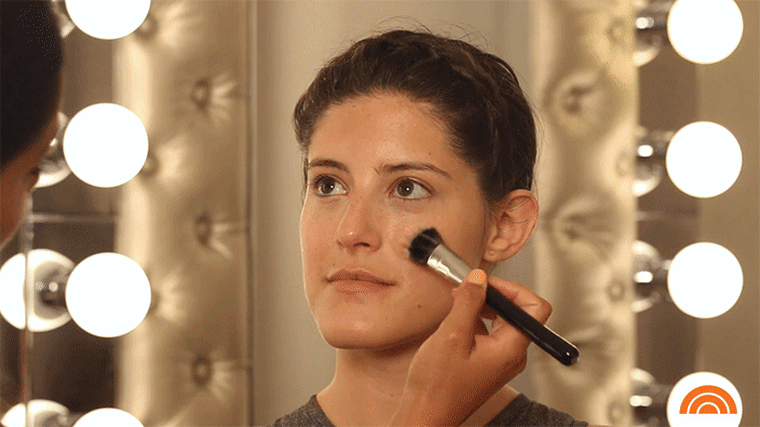 Grab your favorite moisturizer and generously apply it on your face. Don't skip out on any areas if you want hydrated-looking skin. Every little bit counts here!
Apply a golden-hued illuminator or highlighter to the apples of your cheeks.
Blend in with a foundation brush and you're ready to hit the streets looking fresh-faced and fabulous!
Curious what 'E' stands for? Check out our A-Z beauty GIF-tionary for 26 of the hottest makeup trends
Sign up for our newsletter for more great style tips, tricks and trends.