As New York Fashion Week wraps up, fans are buzzing about one show in particular: Anniesa Hasibuan, who sent all her models down the runway in hijabs.
It was a historic moment for fashion and also the 30-year-old Hasibuan, who was debuting her first collection and has only had her brand for about a year. The Muslim designer's show on Monday marked the first time every single model wore a hijab on the runway at New York Fashion Week, and reportedly prompted a standing ovation from the crowd.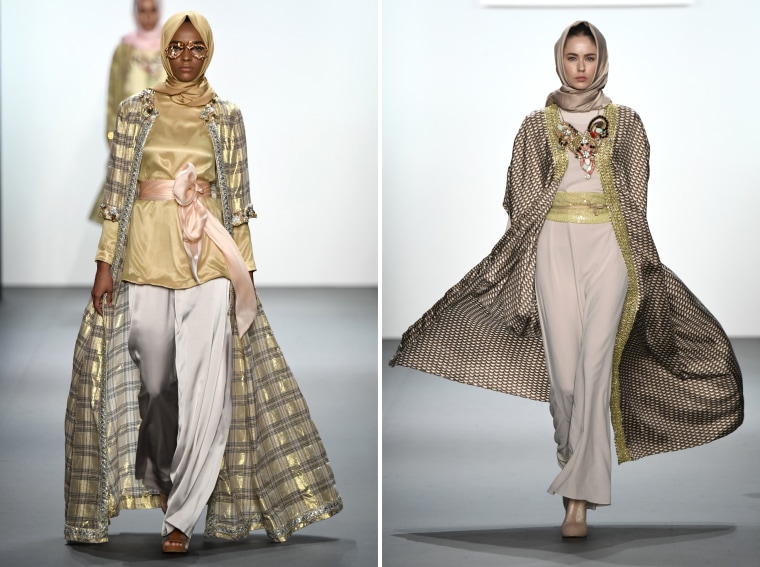 Hasibuan, who lives in Jakarta, Indonesia, has said she wants to use fashion to educate people about her culture. The designer, who doesn't speak English, directed TODAY Style's questions to her publicist Eski Fatima, who told us they're both thrilled with the reception the show received.
RELATED: Acid attack survivor makes runway debut at New York Fashion Week
"It's amazing," Fatima said. "It's a dream come true for Anniesa and for us and also for the Indonesian fashion industry."
"The standing ovation... we were all crying backstage," she added.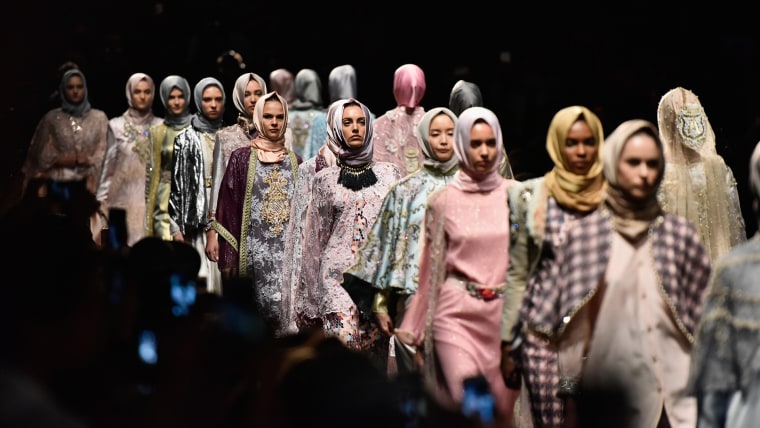 It wasn't just the headwear that earned rave reviews, though. Modest fashion it may be, but Hasibuan's collection, called D'Jakarta, was far from lackluster, featuring bold metallics alongside buttery pastels and earth tones. Models showed off embroidered jackets and evening gowns with pearls and sequins, velvet trousers and silky jumpsuits — and every look was paired with a coordinating hijab.
She presented 38 ready-to-wear pieces and 10 couture gowns.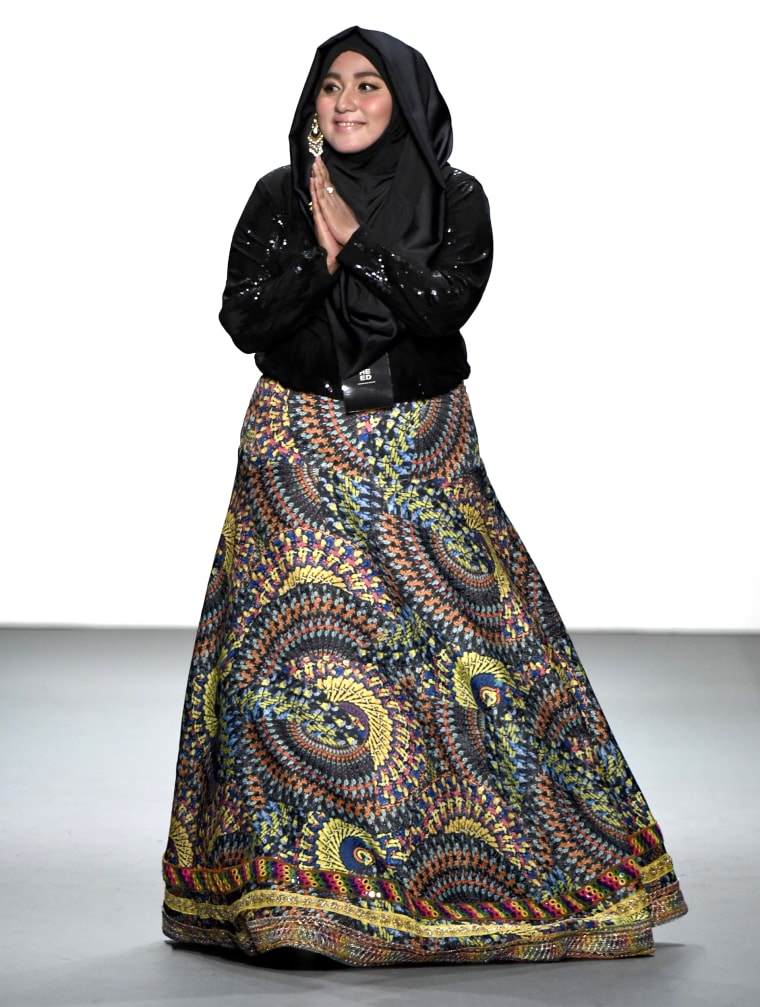 RELATED: Christian Siriano sends 5 plus-size models down the runway
"Muslims of the world and all of you, beautiful people... thank you so much for supporting me," Hasibuan wrote on Instagram.
It won't be the last we see of Hasibuan — she plans to return to New York Fashion Week next year.
"If you want to go international, you have to do it from New York," Fatima said.
In the past year, many designers and brands have started to tap into the Muslim market. Dolce & Gabbana launched a line of abayas and hijabs, and H&M garnered praise when it featured an hijab-wearing model in an advertisement.
Combine that with an overall push toward diversity and inclusion in the fashion industry, plus an increased interest in modest clothing, and it's no wonder Muslim fashion is finally getting its much-deserved moment.