Sometimes calling in the fashion police just isn't going to cut it.
So when two-year-old Aaliyah needed help putting on her pants one day, she dialed 911, instead. Now, the little girl has quite the bond with one of the deputies who responded to the fashion emergency.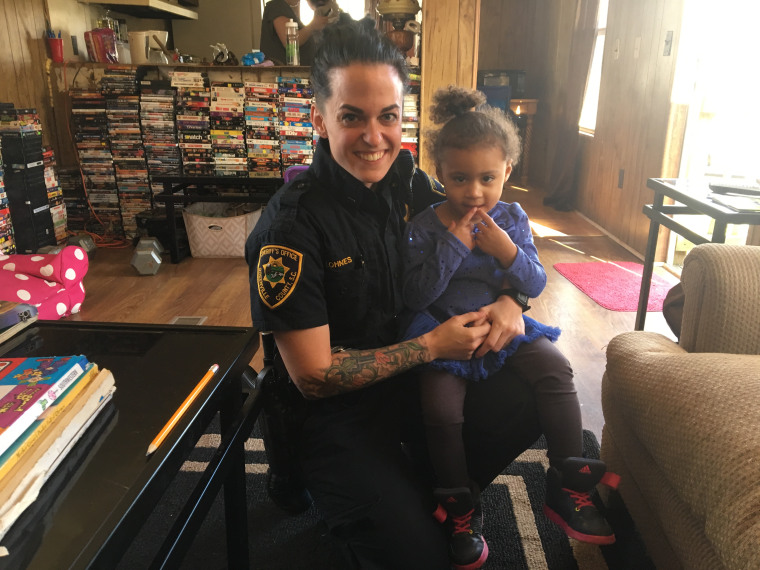 RELATED: 'I don't want to break his heart': Adorable little girl explains breakup drama
In a Facebook post from South Carolina's Greenville County Sheriff's Office, the officer who came to the rescue, Deputy Martha Lohnes, wrote, "I show up and she comes to the door with her pants half on, saying she can't get them on."
"So I sit down on the stairs and help her put pants on. And then she proceeds to ask me to pick her up and hug her... and that would be the best part of my shift today."
RELATED: Florida police officer joins basketball game with kids following noise complaint
Lohnes told TODAY.com that she and her partner responded to the 911 call since they were in the area. It was a hang-up call and the dispatcher was struggling to communicate with Aaliyah, given that she can't really speak just yet. According to Lohnes, the voice on the other side "was just a baby mumbling."
When Lohnes and her partner arrived at the house, Aaliyah's grandfather opened the door, apologizing for his granddaughter's call.
The officers were halfway out the door when Aaliyah bounded towards Deputy Lohnes.
"My partner was talking to the grandfather and I hadn't said anything," she recalled. "I think she was just really excited to see a female officer."
Lohnes saw that Aaliyah needed help getting dressed, so she sat with her on the stairs and helped her first with her pants and then with her shoes.
The officer thought she couldn't have been in the house much more than two minutes, but said Aaliyah "jumped in my arms and wouldn't let me go. She got super upset when I left."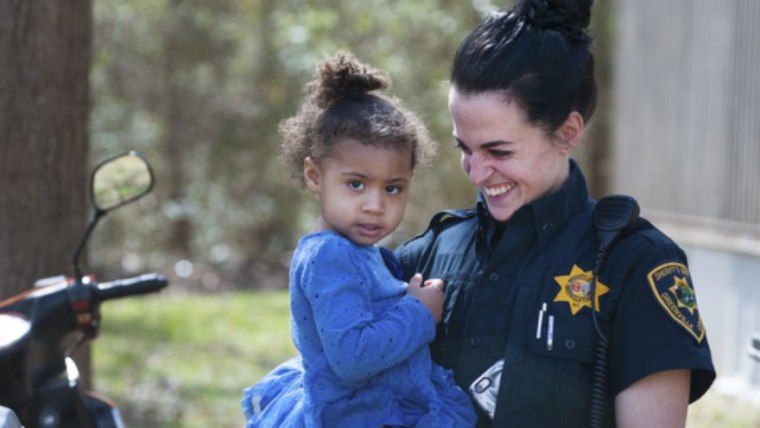 Lohnes now drops by the house on a regular basis to see Aaliyah, which is not something she does for most of the people she encounters on the job. "I just connected with her right off the bat," she said. "She's just the sweetest girl."
The deputy also explained that Aaliyah is a girl after her own heart. "I wanted to be a cop since I was six years old," she explained. "I actually called 911 once or twice just because I wanted them to show up so I could see them."
RELATED: 'Good cop!' Watch Texas police officer dance the 'Nae Nae' with kids
According to Lohnes, this particular call was "not the funniest, but the sweetest," which may explain why the story has become a sensation, with the initial Facebook post garnering over 3,000 likes.
"I didn't know any of this was going to happen," Lohnes told TODAY.com. "There's so much negativity and people are losing trust in officers lately. For me to be a part of a positive representation of officers — I'm just so blessed to be a part of it."