Demi Lovato is a blonde again!
After sticking with her signature brunette locks for several months, it looks like the hair chameleon just couldn't resist switching things up.
Lovato teased fans with a quick glimpse at the new look in her Instagram story last week, but debuted the full look in a post she captioned "Blonde-ish..."
The "Sober" singer also showed off her new hue this weekend while performing at the California Mid-State Fair.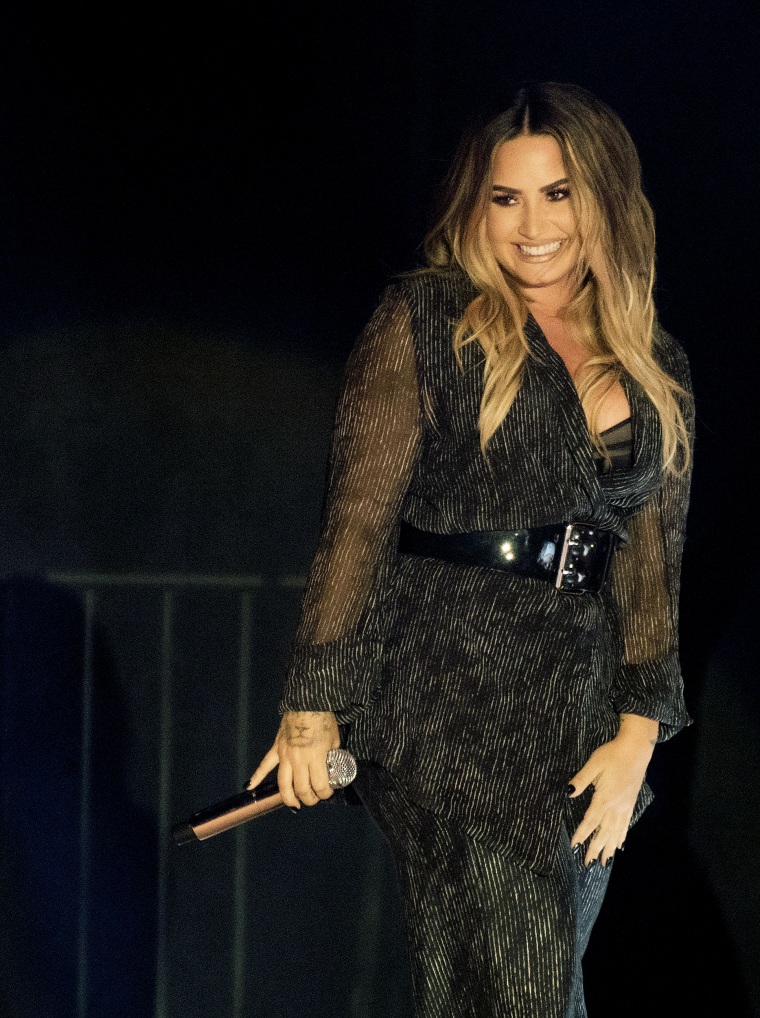 Nine Zero One master stylist Amber Maynard Bolt created the look, along with her partner, Anthony Holguin, and told TODAY Style the singer has been itching for a change for quite some time.
"It's something she's been wanting to do for a while. We've had the plan to make the change once she was done with her tour," she said.
When all was said and done, taking Lovato's darker locks to a lighter color took a total of nine hours over the course of two sessions. (Interested in trying something similar? Here are 5 pro-quality at-home hair dyes that let you skip the salon!)
Not that Lovato minded, of course.
"I've always enjoyed switching her hair up. I love that she is always so open to change! She's really happy with her new look," Maynard Bolt said.
Plus, it's a great look for summer!
See her past looks:
This isn't the first time Lovato has tested the theory that blondes have more fun. The powerhouse vocalist rocked light, flowing locks back in 2016 and looked like a total bombshell.
She also sported the color back in 2013.
Before debuting her sunny new 'do, Lovato had been growing out her signature brunette locks.
It seems like the singer always goes back to the more natural color, too, even when she switches up the length of her hair.
Whether her hair is long, short or somewhere in between, the stylish singer seems to love rocking beachy waves.
The spunky pop star isn't afraid to try bold looks either. She's even shaved the side of her head before!
Lovato also flirted with hot pink hair back in 2014.
Quite simply, Lovato has a knack for making us green with envy over her colorful hairstyles.