More women are getting dolled up in an unlikely place — the hospital delivery room.
New moms are making an extra effort to look good in the ubiquitous first baby photo, oftentimes posted and then shared by friends and family on social media, said Joel Warren, co-founder of Warren Tricomi salon in New York City.
"We always see that one picture where the mother is in bed holding the baby," Warren told TODAY.com. "And there's no reason to look awful at that moment, when you can look good so easily."
Stylists from his salon have gone to about 10 hospital appointments in past two months, he said.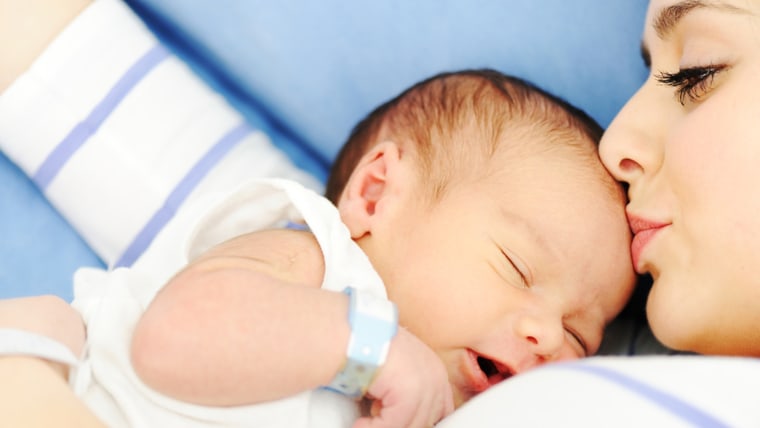 The New York Times recently reported on the growing trend of stylists arriving at hospitals to perfect a new mom's hair, showing up with cases of hairspray and curling irons after labor, but before photos.
And it's not just hair — many moms also report calling in makeup artists or at least packing some concealer and mascara into their hospital bags. That's what Christine Koh, author and editor of the blog Boston Mamas, did when she gave birth to her second child in 2011.
RELATED: Give birth like a star: Inside A-list maternity suites
After being unhappy with how she looked in photos taken after giving birth to her first child, she remembered to pack her makeup bag the second time around.
"It wasn't a big to-do with the primping," she said. "I looked like me."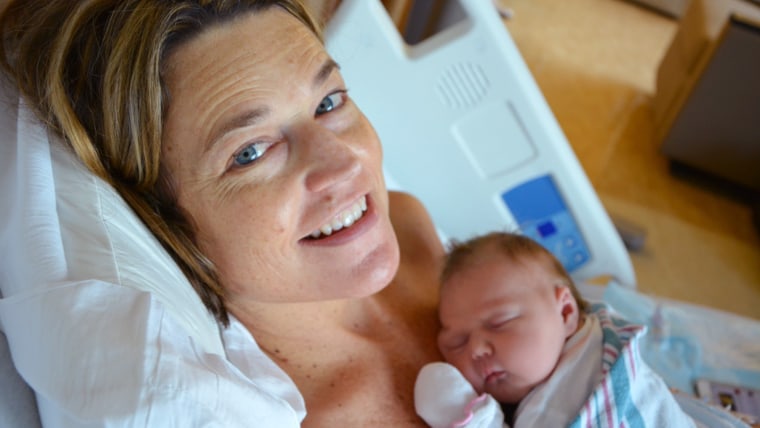 While Koh isn't one to bring the glam squad to the hospital — "I wouldn't want that many people around" — she understands moms who do and says women should do what makes them happy. And in some cases, that's a blowout in bed and a fresh face of expertly applied makeup. Who can forget Kate Middleton stepping out in high heels and with perfectly bouncy hair after delivering newborn Charlotte? To be fair, she looked equally flawless after giving birth to Prince George two years earlier. And so did Beyonce, with a head of voluminous, shiny curls while clutching baby Blue Ivy in 2012.
But if you're not a celebrity or a royal, bringing stylists to your bedside can be pricey. A hospital visit from a Warren Tricomi stylist starts at $200, Warren said.
And not every mom feels the need to look glam after having a baby. Last year, TODAY anchor Savannah Guthrie's post-birth snapshot with her newborn daughter Vale garnered attention for Guthrie's noticeably barefaced look.
"Honestly, it didn't even cross my mind to have fixed-up hair and makeup," Guthrie said then. "I figured everyone would be looking at little Vale, anyway. She is the star of the pictures, after all."
For women who do hire stylists to come to the hospital after giving birth, the goal isn't to look like they're about to hit the red carpet, Warren said.
"Everybody just wants to look pretty and clean," he said. "It's nothing too exaggerated and extravagant. They want their hair washed and blown out. It just makes you feel better."