Welcome to our daily series for TODAY Shopping: Deal of the Day!
Every day at 10 a.m. EST, we will reveal an exclusive deal of 25 percent off or more. This deal can only be found on our Shop TODAY Facebook page and will run for just 24 hours. There will be a new deal every day, so be sure to act fast!
Also, be sure to like the new Facebook page, so you can be the first to know about deals that you can't get anywhere else on the internet!
Deal of the Day: March 5
Today, Sticky be Socks is offering 35 percent off their grip socks that originally retail for $45. Each pack comes with 3 pairs and TODAY readers can get them for $30, free shipping included.
Sticky Be Socks are functional grip socks that are made to support the wearer no matter what activity they choose. Whether taking barre, pilates, yoga, or dance, these socks will help you be strong, confident and safe - there's no slipping or sliding in these! They are also great for wearing around the house, meditation, maternity stays, and travel on plays.
Each pair is inscribed with a "be" mantra. Need an extra reminder to "Be Strong" in that super-challenging megaformer class? Want to amp it up and "Be Fearless" during that presentation? Finally getting a chance to "Be Calm" in that restorative yoga class? Sticky Be Socks have you covered from the ground up.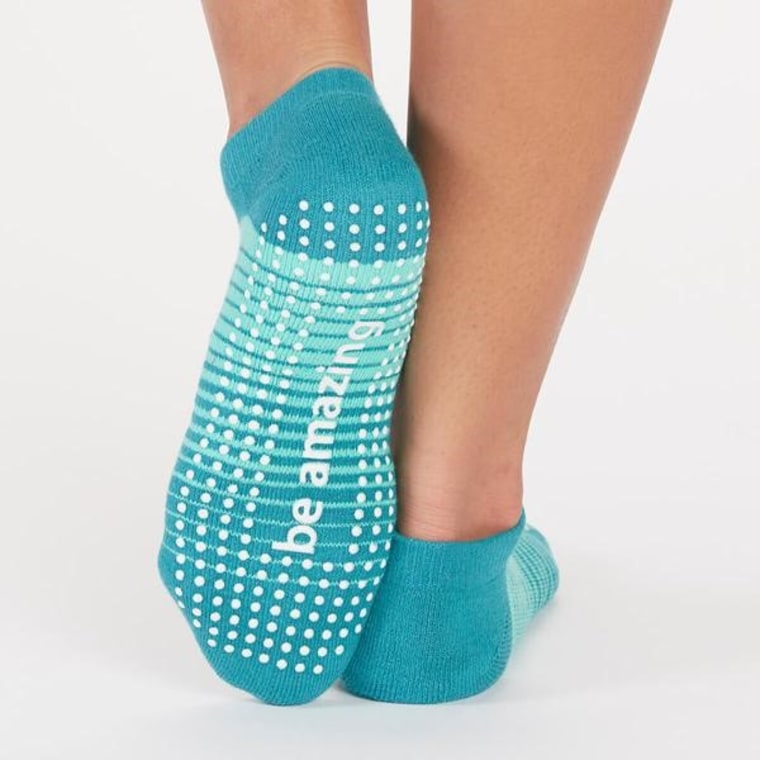 Looking to round out your gym bag? TODAY Health found the sneakers you need for every workout, and TODAY Style found the $20 leggings that everyone on Amazon is obsessed with.