Welcome to our new series for TODAY Shopping: Deal of the Day!
Every day at 10 a.m. EST, we will reveal an exclusive deal of 25 percent off or more. This deal can only be found on our Shop TODAY Facebook page and will run for just 24 hours. There will be a new deal every day, so be sure to act fast!
Also, be sure to like the new Facbook page, so you can be the first to know about deals that you can't get anywhere else on the internet!
Please click on the website links to be directed to the offers from the companies featured, and be sure to read the details. Conditions and restrictions may apply. If you have any specific questions about the details, the products' websites or inventory, please check with the retailers making the offers. You can find their contact information on the sites.
Deal of the Day: November 30
Lucy Baldock, the creator of Lucy B.'s Beauty, is a celebrity makeup artist from London based in Los Angeles. Her clients include Claudia Schiffer, Gwyneth Paltrow, Johnny Depp, Elle McPherson, and Kylie Minogue.
These shimmer oils have appeared in Oprah, Allure and Marie Claire - and with good reason! They suit all skin types and colors and work to add a sheer glow to your face, body or hair. The bronzing one is best for creating a natural bronze color on light and medium skin tones. On dark skin tones it can be used to smooth out any ash color.
The pearl and gold shades work as great highlighters. Put a dash in the corners of your eyes to look more awake, or a line across you cheekbones. You can even rub some on your legs to get a more defined, smooth look.
With key ingredients of argan oil, coconut oil, mica minerals and flower essences, this product acts as a dry-oil, leaving skin hydrated and glowing.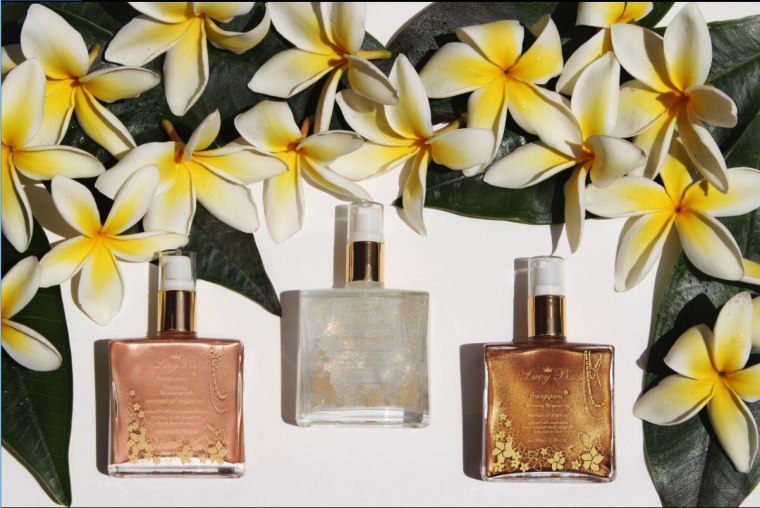 No Returns, final sale. Shipping included in $33.00 price to USA & Canadian addresses. Key Ingredients: Argan oil, coconut oil, mica minerals, flower essences. Cruelty free, not tested on animals. net wt: 2 fl oz/ 60 ml
For more makeup we love, check out the 12 best drugstore makeup buys from the People and TODAY beauty awards!