It's been less than a year since David Letterman said goodbye to late night TV and hello to retirement.
But even his most devoted fans wouldn't know what to say if they saw him these days — because it's unlikely they'd even recognize him.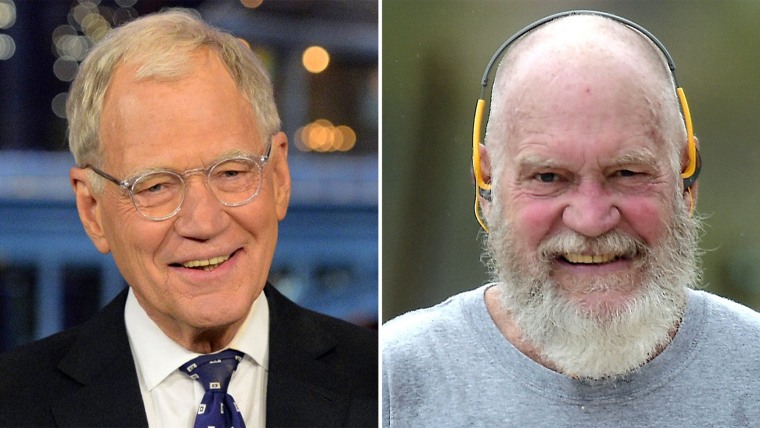 New photos of the former "Late Show" host reveal a major post-retirement makeover. He's now bald, bearded and not bespectacled.
MORE: David Letterman talks exit, 'the Jimmys' and why CBS had reason to fire him
The 68-year-old was spotted jogging in St. Barts Tuesday without his signature glasses or his usual close-cropped hair. But he was sporting a bushy white beard even Santa would envy.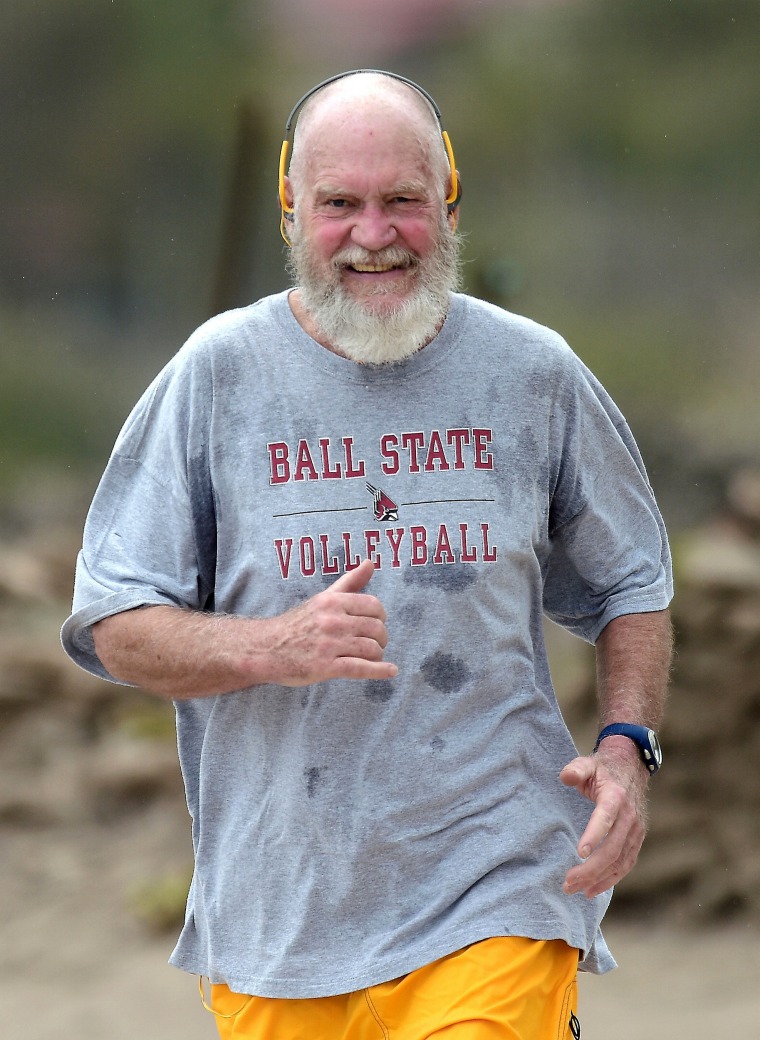 The beard is the one part of the look that's a bit familiar. In 2008, during the Writers Guild of America strike, Letterman joined other late-night talk shows hosts in growing a solidarity beard. And just four months after signing off "The Late Show" last year, the beard was back.
At the time, he told Whitefish Review he was simply "sick and tired of shaving."
MORE: David Letterman surprises audience with Top 10 list about Donald Trump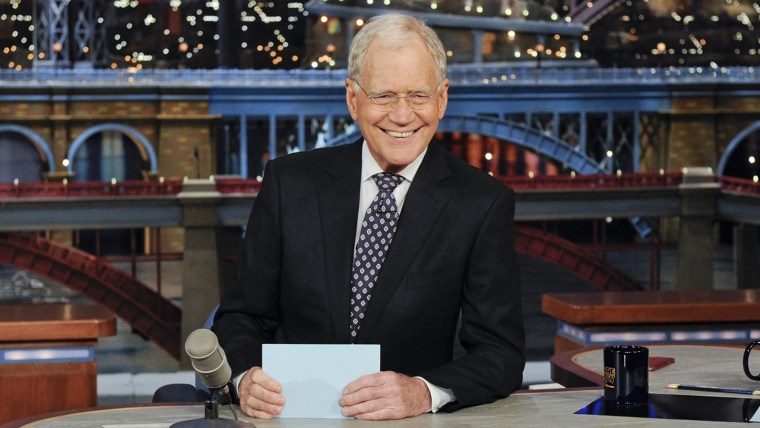 "I had to shave every day — every day — for 33 years," he said. "And even before that when I was working on local TV. And I just thought, the first thing I will do when I am not on TV is stop shaving."
But that didn't prove to be a popular decision.
"Everybody hates it," Letterman explained. "My wife hates it. My son hates it. But it's interesting. I've kind of developed a real creepy look with it that I'm sort of enjoying."
He also said that the more people want him to shave, the less likely he is to do it.
So get used to that snowy beard!
Follow Ree Hines on Twitter.