Jennifer and Timothy Bing have been married for 38 years, but if you ask to see photos from their wedding day, they have literally nothing to show for it.
Tragically, the pharmacy where they deposited their wedding photos to be developed burned down in a fire. Two weeks later, Jennifer's father passed away. Her photos of him walking her down the aisle were lost forever.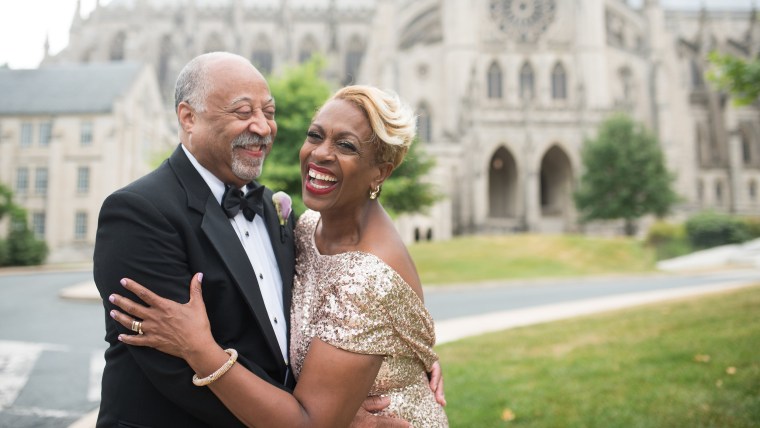 "They don't have any wedding photos of their day except for a candid image taken by my mom's cousin," explained their daughter, 31-year-old Ashleigh Bing. "And there's someone's arm reaching through the picture."
As a photographer herself, Ashleigh worked with a client who asked her to retake her bridal formals after being displeased with the way the original photos turned out from another photographer. That's when Ashleigh came up with the idea to retake some photos of her parents for their anniversary.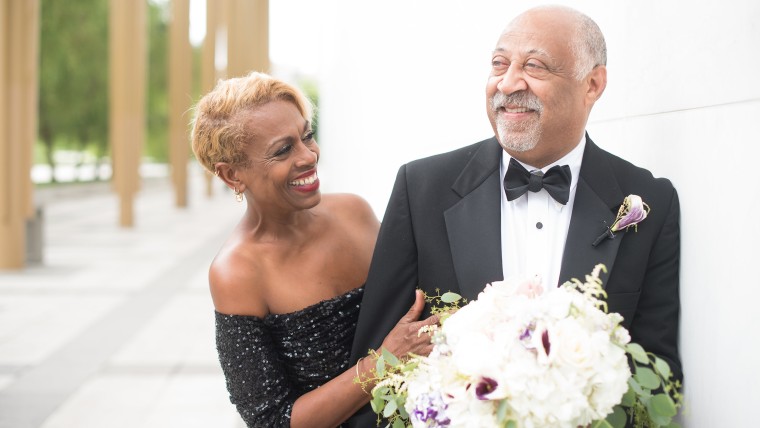 "My own parents don't have wedding photos so why wouldn't I do that for them?" said Ashleigh. "I didn't tell them anything other than that they needed to be available June 17th."
Ashleigh carefully planned the day. She rented two dresses for her mom, and then purchased matching pairs of Converse Chuck Taylor shoes for the duo.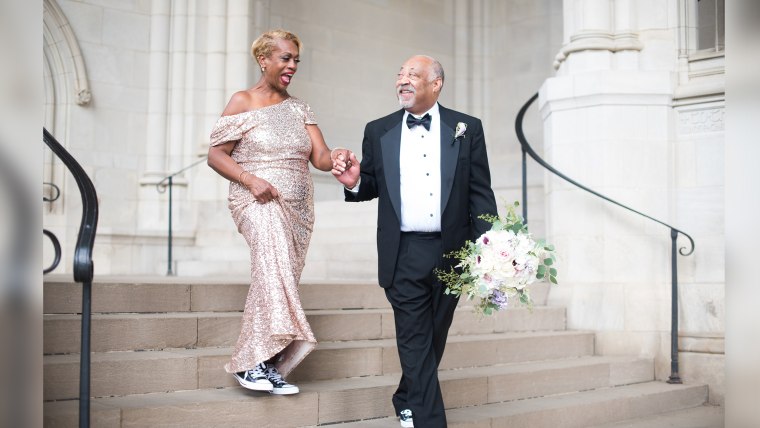 She called on some friends who were wedding vendors and secured a professional makeup artist for her mom. Ashleigh was even able to find a florist friend to make a custom bouquet and corsage specifically for the occasion.
The actual photos, taken at the Washington National Cathedral and the John F. Kennedy Center for the Performing Arts in Washington, D.C., looked magical.
"It was a very, very special day," Jennifer, 65, told TODAY. "It was a day that gave me back some of what I lost."
The photos of Jennifer and Timothy reflected the chemistry and understanding that only comes after decades spent together.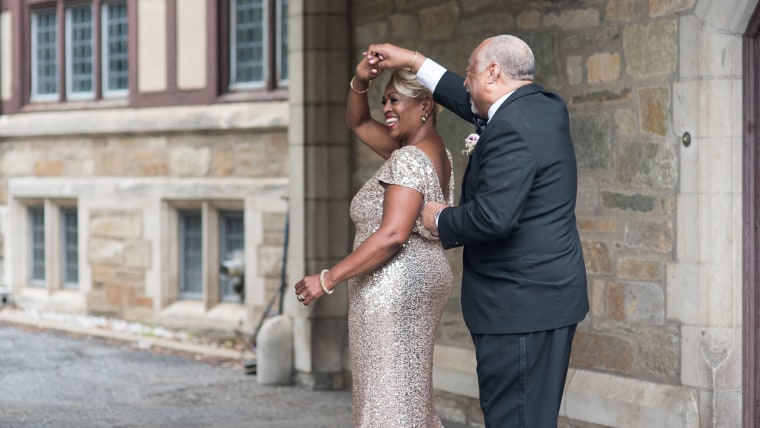 Ashleigh explained that she usually gives her clients direction when it comes to posing, but with her parents, it wasn't necessary. She even brought along a playlist of music that the couple danced to at their 1979 wedding.
"If I had to sum it up in one word it would be 'awesome,'" Timothy, 66, told TODAY. "It brought back memories and made me realize the love I feel for my wife."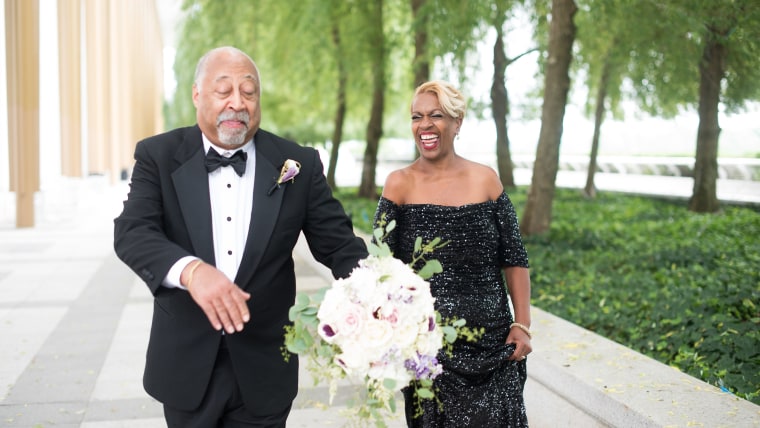 The best part? Ashleigh was able to include old photos of the couple, which helped to paint a complete picture of the life they've spent together.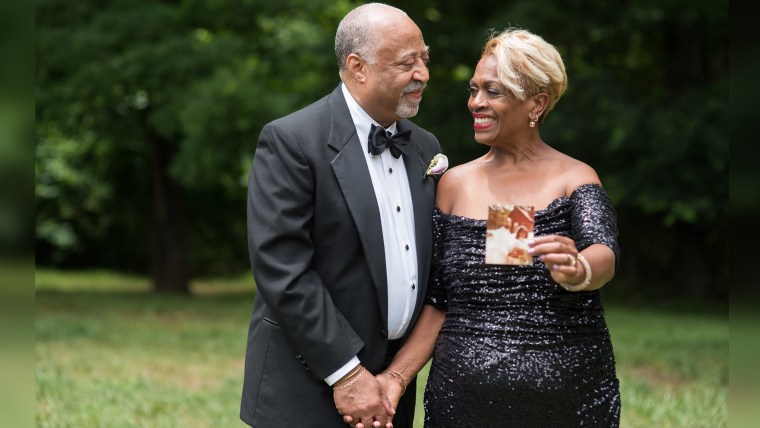 She created an album with the photos and presented it to them as a precious gift.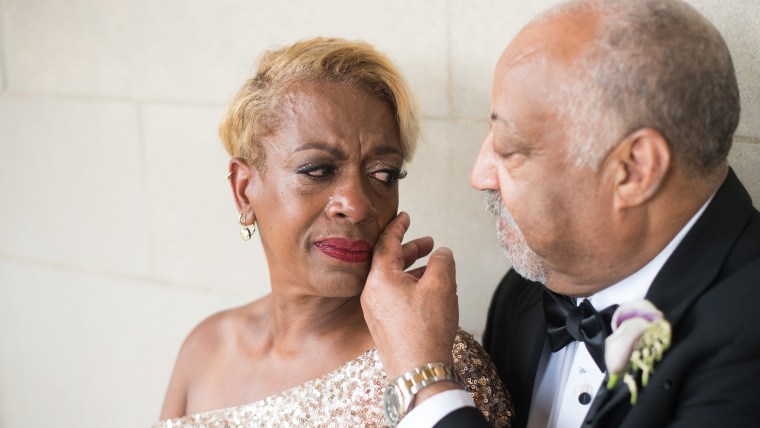 "I cry still when I think about it," said Jennifer. "Honestly, I felt like we were given just a bit of that day back."