Move over, Selena Gomez: There's a new blonde in town and the force is definitely with her.
"Star Wars: The Last Jedi" star Daisy Ridley stepped out in London last month, showing off a new golden 'do. It's a major departure from the deep brunette color fans are used to seeing. Even the loose chignon she wore for its debut is a total 180 from her usual slicked-back updo.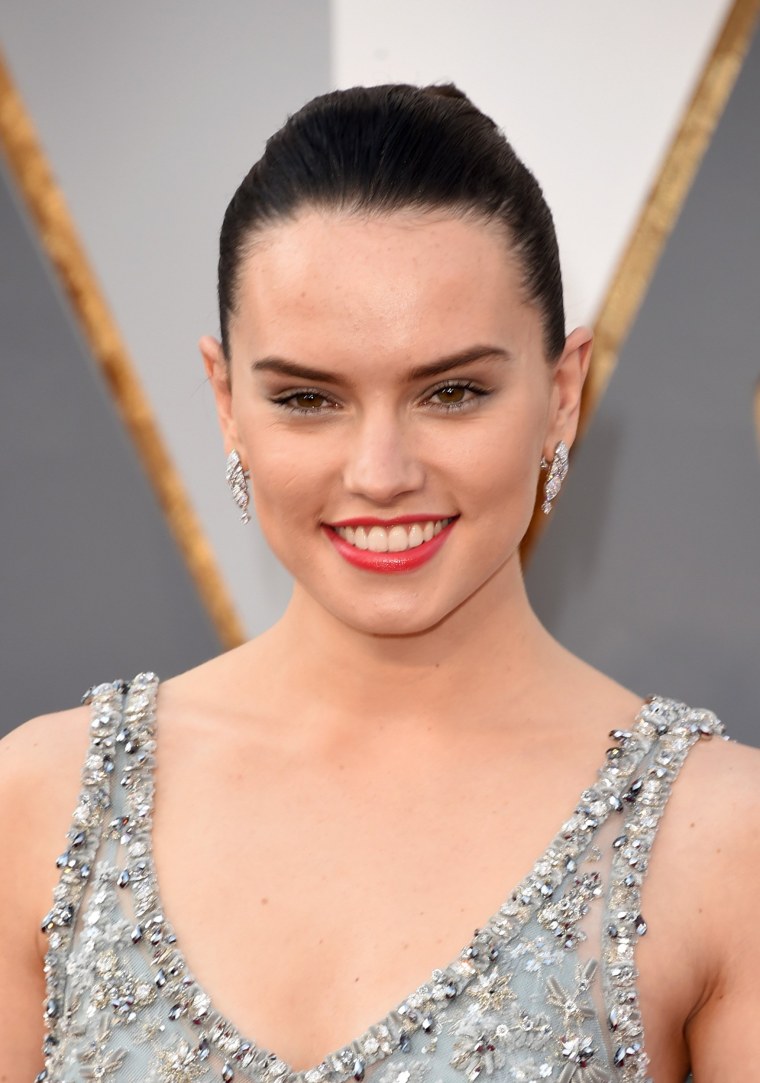 Thankfully, this beauty transformation went a bit better than Ridley's last attempt with yellow dye. The "A Woman of No Importance" star once attempted to get rid of a zit using a DIY-turmeric mask (which she found after a frantic Google search) that accidentally turned the palms of her hands completely orange. Yikes!
The 25-year-old is the latest in a long list of leading ladies who have swapped their dark hair for something a bit brighter. Kim Kardashian has been rocking a platinum style for the better part of the past year, and former "Fashion Police" star Kelly Osbourne recently swapped her usual lilac locks for blonde. Karlie Kloss, Kris Jenner, Salma Hayek ... the list goes on and on. Here's a shot of what Ridley's hair looked like before she turned into a golden girl.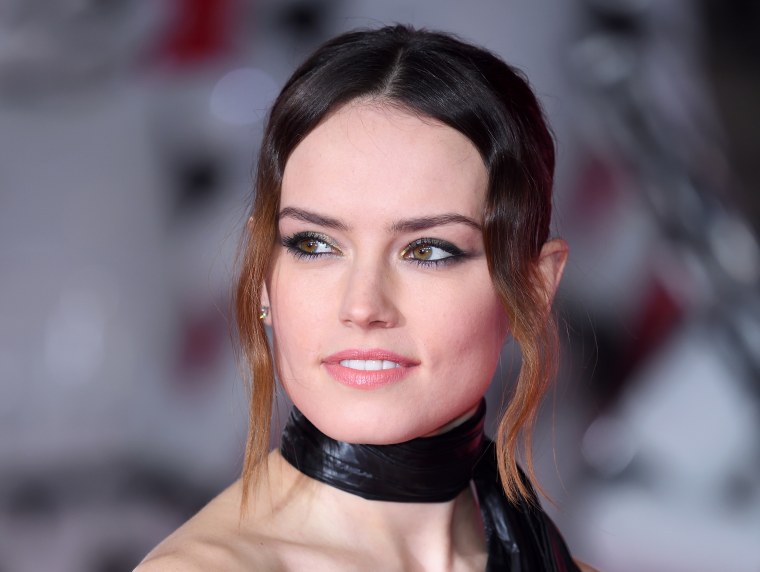 If you're looking to hop on the latest Hollywood hair trend yourself, hair stylists suggest taking your skin and eye tone into account before settling on a shade. "It's imperative that we take eye color and skin tone into account during our color consultation," explained celebrity hairstylist Paul Labrecque, who notes the importance of matching your hair color with the warm, cool or neutral undertones of your skin. "If someone is sitting in my chair with blue-gray eyes and light skin, this person would likely look better in a Nordic ashy blonde rather than a gold blonde."
In other words, take your cue from this Jedi master!