Wouldn't it be great to live in a world without Photoshop and retouching? Well, thanks to a new initiative by CVS Pharmacy, we could be just one step closer.
This week, the pharmaceutical chain announced the launch of a landmark commitment to halt post-production photo alteration on beauty products. This decision comes at a time when body-positive activists have increasingly drawn attention to how the use of Photoshop digitally alters models to make them look thinner and blemish- and wrinkle-free, or to change eye or skin color.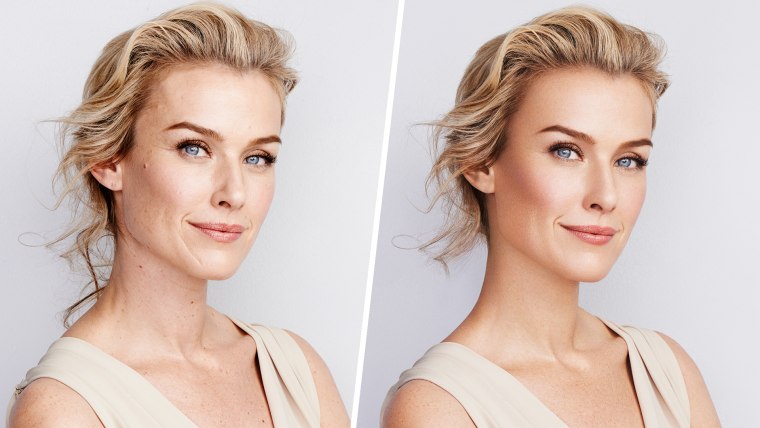 There is increasing concern that such unrealistic standards of beauty have an adverse effect on the women who consume the products — particularly teenagers.
So, the company also announced "CVS Beauty Mark," a watermark on packaging alerting consumers that the imagery shown on labels or ads of that particular product has not been altered. The initiative will be carried across CVS social media and web accounts, too.
The CVS Beauty Mark will start on CVS Pharmacy-produced beauty products this year, with the goal of outside partners adopting the no-manipulation standard by 2020. After that, products that continue to use Photoshop for its advertising and packaging will require a "digitally modified" warning label to be sold in CVS stores.
CVS isn't the first company to start making these changes. In 2014, e-retailer, ModCloth took a no-Photoshop pledge. In March 2017, Target released swimsuit ads that featured women of all shapes and sizes — completely unedited. Just a few months later, ASOS followed its lead.
For Helena Foulkes, the president of CVS pharmacy and vice president of parent company CVS Health, this decision was a no-brainer.
"As a woman, mother and president of a retail business whose customers predominantly are women, I realize we have a responsibility to think about the messages we send to the customers we reach each day," Foulkes said in a statement. "The connection between the propagation of unrealistic body images and negative health effects, especially in girls and young women, has been established..." she explained.
"We've reached out to many of our beauty brand partners, many of whom are already thinking about this important issue, to work together to ensure that the beauty aisle is a place that represents and celebrates the authenticity and diversity of the communities we serve."