Curly hair tends to have a mind of its own, which drives many women to simply straighten (and often damage) their naturally beautiful locks. So, what's the secret to embracing your curls? TODAY asked three experts for tips on maintaining strands without getting into a hair holy war.
Linsday Braverman, 24, New Jersey

Her biggest hair issue: Maintaining volume with her long, curly hair.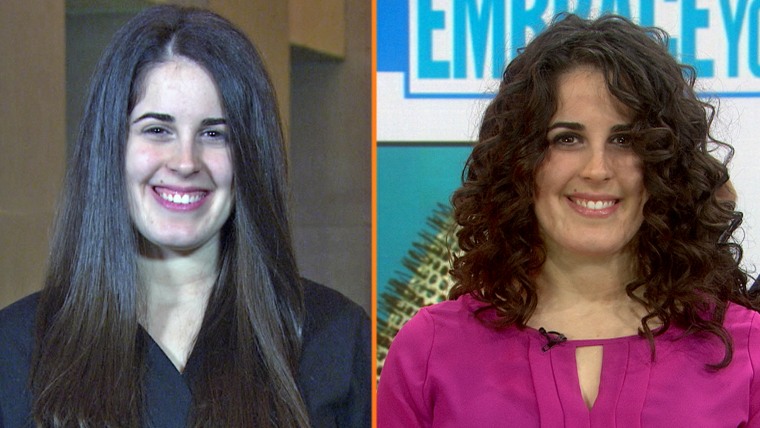 The solution: "Stay away from shampoo," said Arsen Gurgov, stylist at Louis Licari salons. Only shampoo the scalp about once a week and only use warm water and conditioner on other days, he suggested. Additionally, Gurgov said the right cut makes all the difference when it comes to volume.
Danielle O'Hara, 38, New York
Her biggest hair issue: Keeping hair consistently smooth, no matter the weather. In other words, fighting the frizz!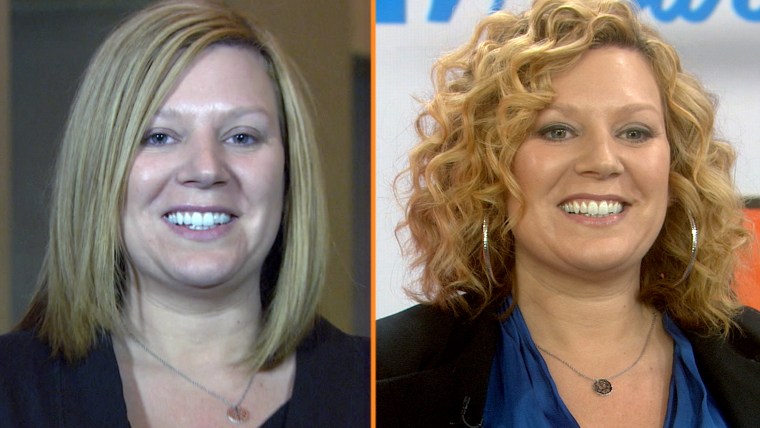 The solution: "Apply products to wet hair for maximum absorption," said Cynthia Alvarez, Dove Hair's stylist. "That way, while you're drying your hair, it's absorbing all of the product and won't just sit on your hair and weigh it down." Alvarez also suggests switching to a micro-fiber towel instead of terry cloth. "It's gentler on the hair and helps dry your hair faster without creating frizz," she said.
(Dove Hair is a sponsor of TODAY.)
Mia Montgomery, 7, New Jersey
Her biggest hair issue: Styling and taming after a bath.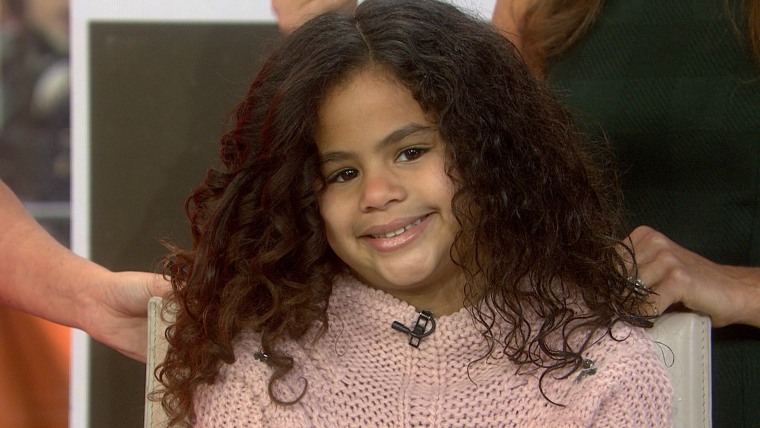 The solution: "Never rub or rough it up with a towel," said Cozy Friedman, founder of Cozy's Cuts for Kids. "That upsets the cuticle, which causes frizz." Her secret tip? "Leave in a little conditioner on the ends [of strands] in the bath for added hydration."
What are your best tips for curly hair? Be sure you tell us on Facebook or use the hashtag #CurlPower on Twitter!