Hair is so much more than a simple matter of fashion. It defines us, it exposes us and tells our story of who we are and who we want to be.

I started my comic blog Tall N Curly to tell my story and by doing so, I realized I was telling the story of so many other women. Women who, just like me, want and need to be reminded that it's OK, fun and special to be different and own who they are.
In this comic I created for TODAY.com, I wanted to show that learning to know, understand, accept and love a part of yourself — here, curly hair — is often like trying to tame something that appears to be external to yourself. I believe it's only on the days when you have tamed the inner beast and finally released your self-conscious feelings that you will be able to fully embrace yourself ... with a wink and a smile.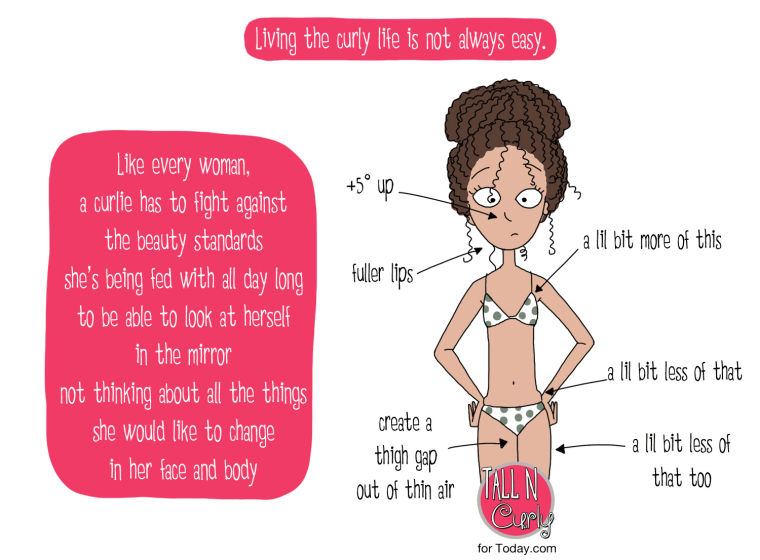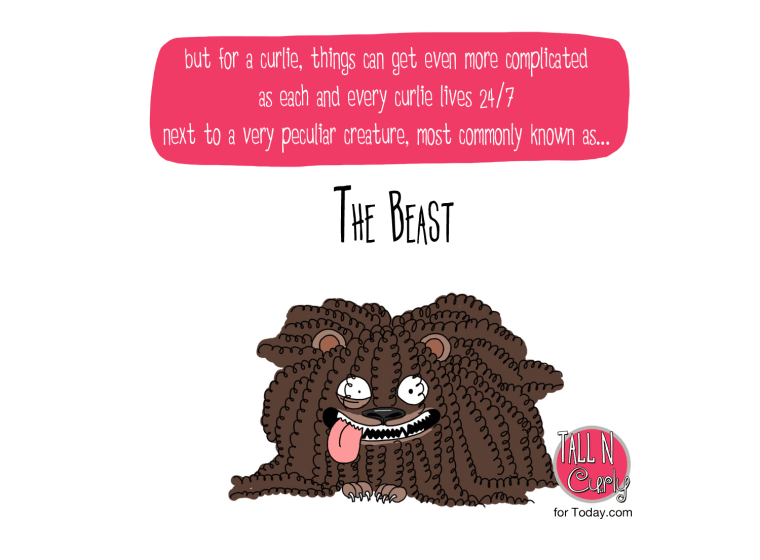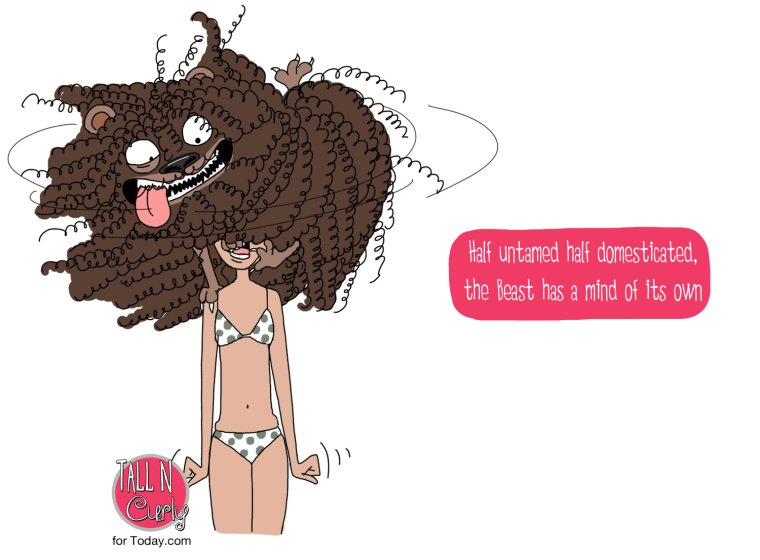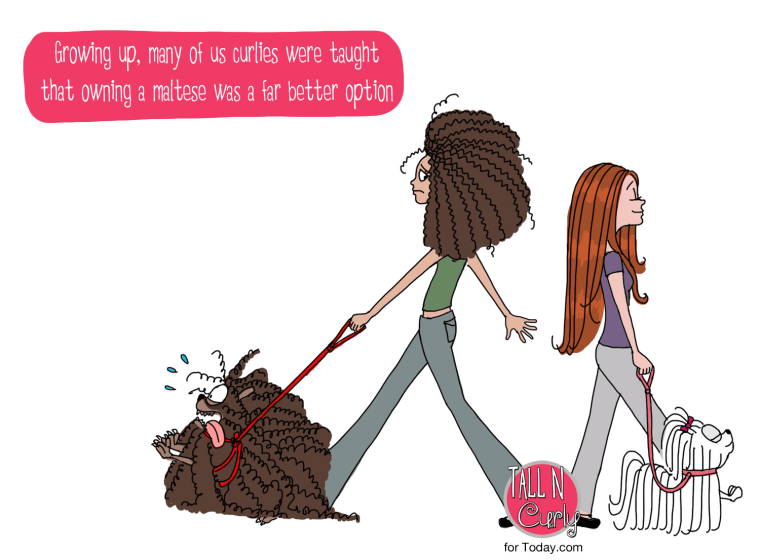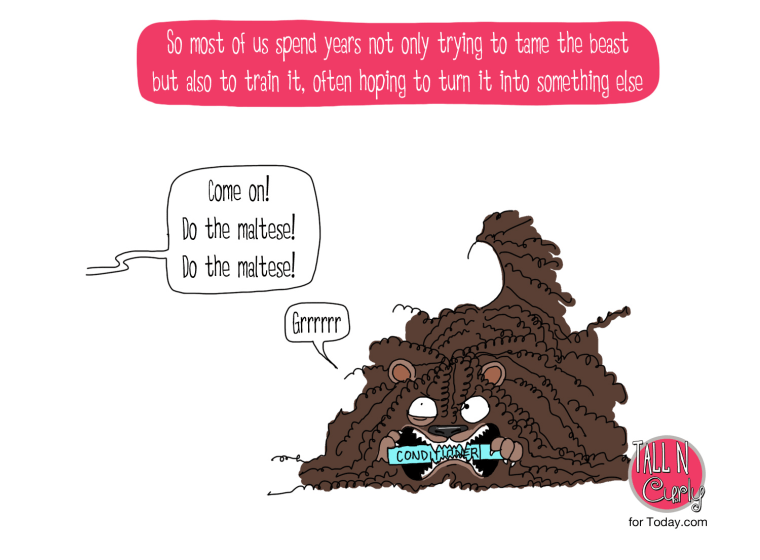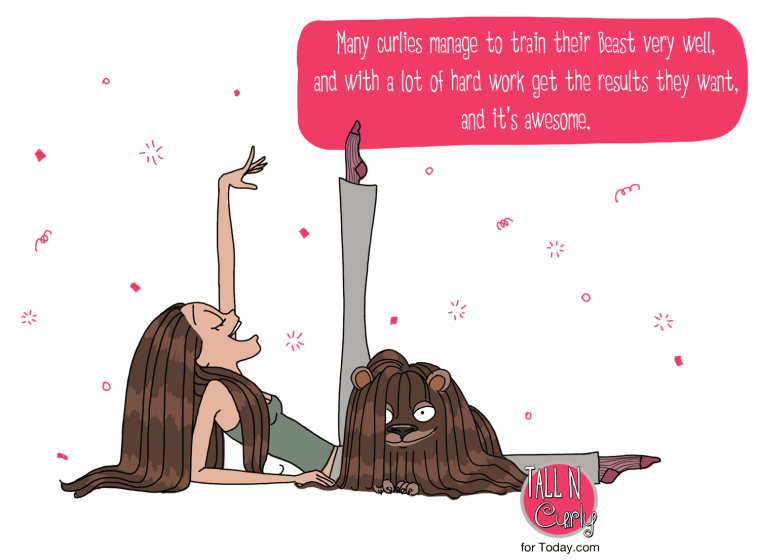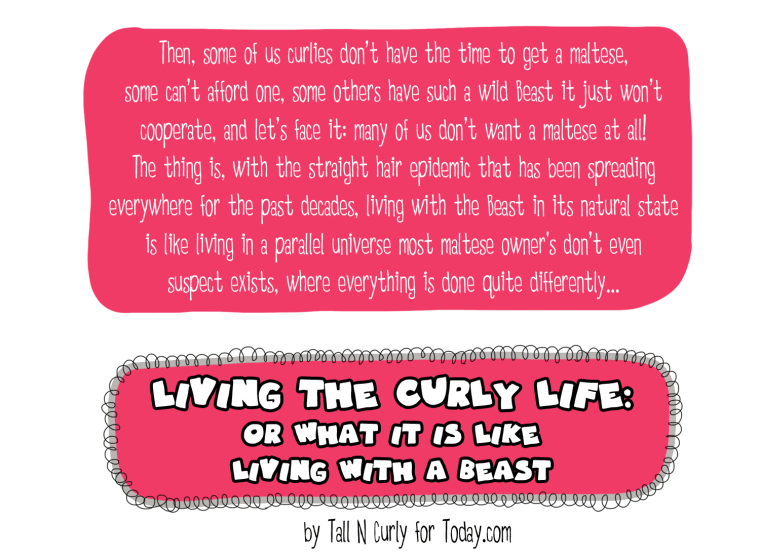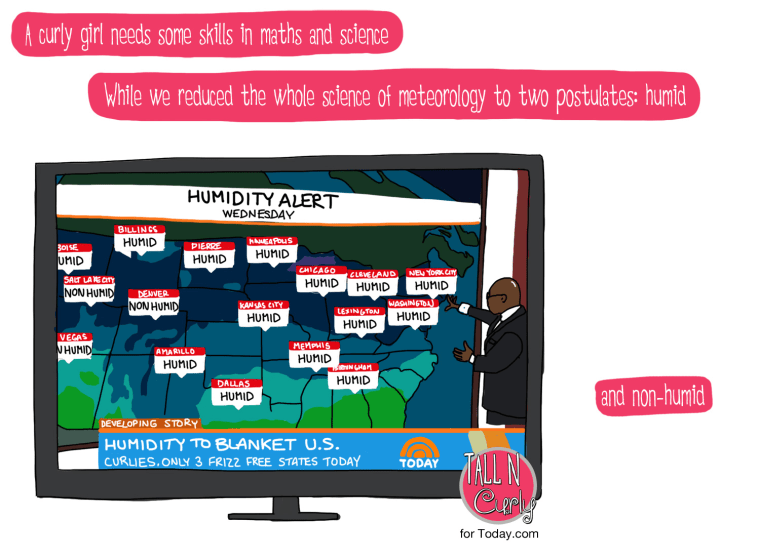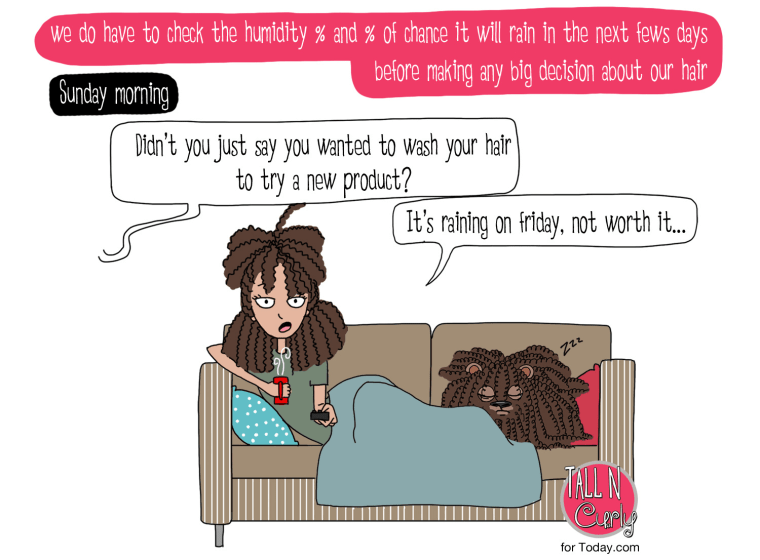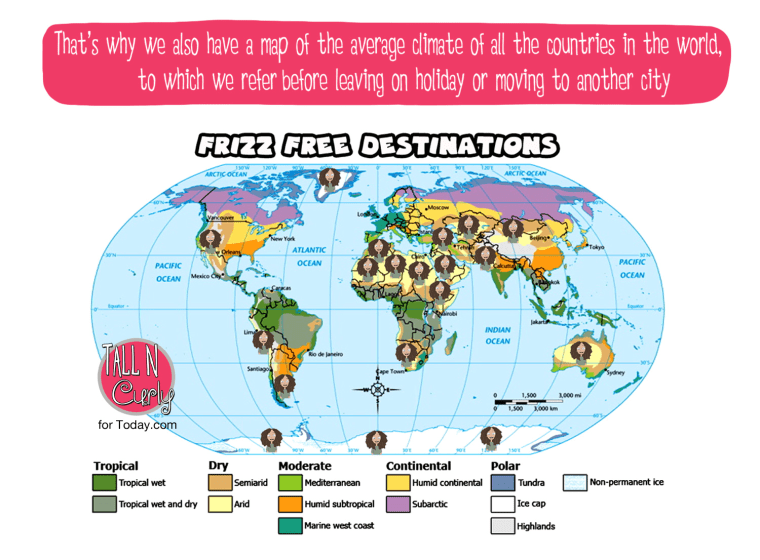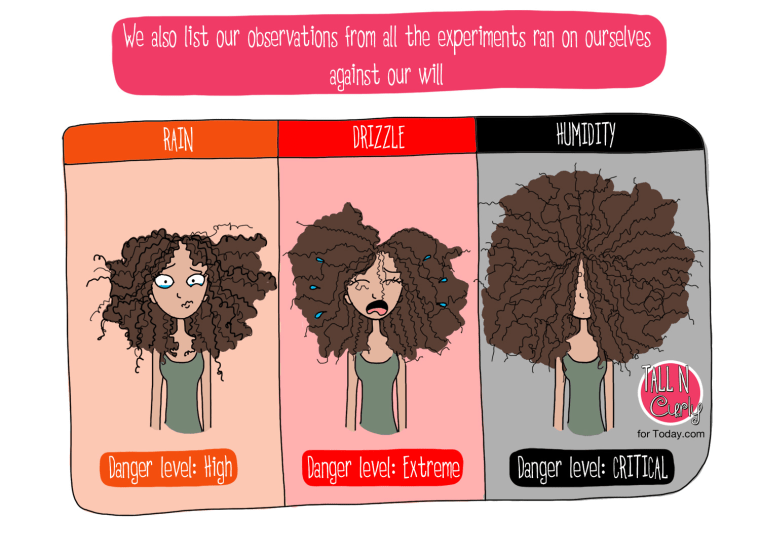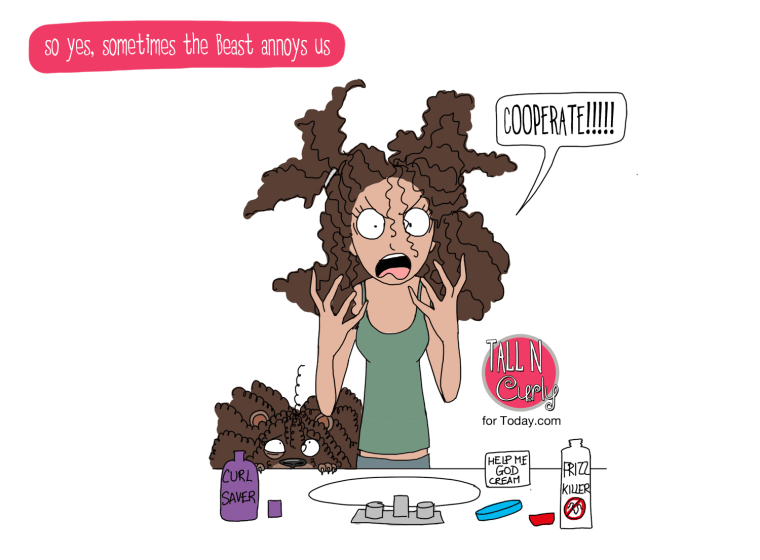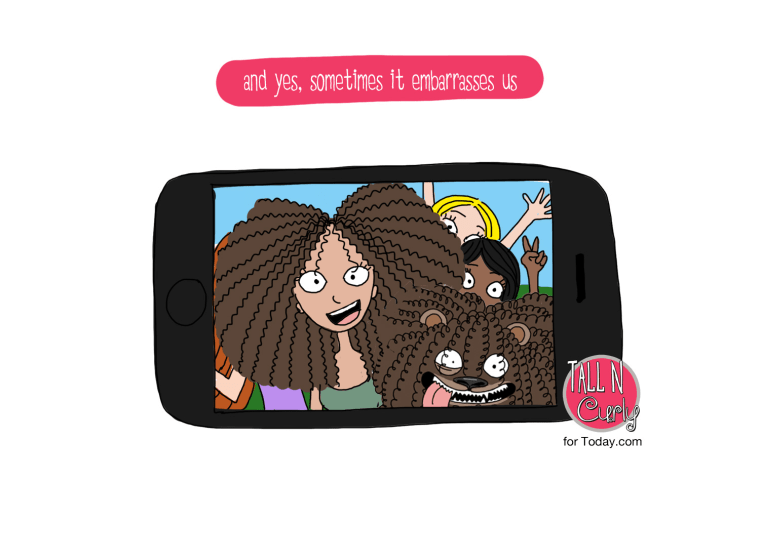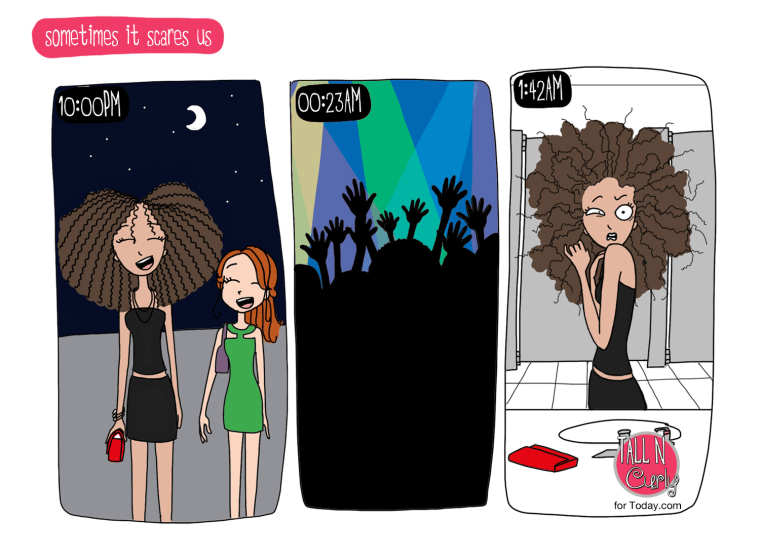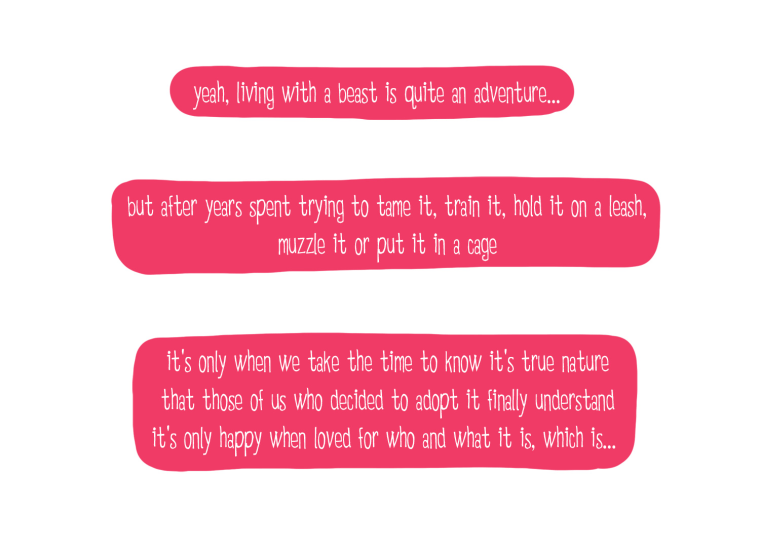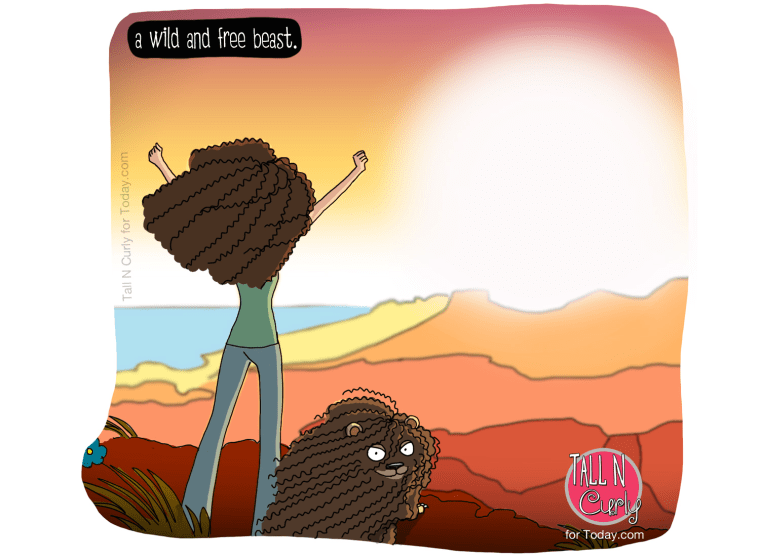 Cheyan Lefebvre is proud to be a tall girl with curly hair, but it took some patience and acceptance. That's why the graphic designer started the blog Tall N Curly in November 2012, sharing the struggles and triumphs all curly-haired girls know to be true. In this exclusive comic for TODAY.com, she shows why she embraces her hair — even if it can sometimes feel like a beast that needs to be tamed.