Charisse Higgins, Simone Mair, Tracey Coleman, Gia Lowe and Melody Henderson, the founders of CurlFest, are part of our 2018 TODAY Style Heroes. Click here to see the full list!
Some women with curly hair watch YouTube tutorials for tips on styling their natural tresses, but there's nothing like meeting face-to-face with other women who just get it.
That's one reason why more than 20,000 women (and some men, too) recently flocked to CurlFest, an annual gathering that celebrates the beauty of natural hair.
Organizers call the festival "a mecca of afros, twist-outs, curls (and beards!) set to a soundtrack of positive energy" — and the vibes definitely seemed happy at the huge gathering in Prospect Park in Brooklyn, New York.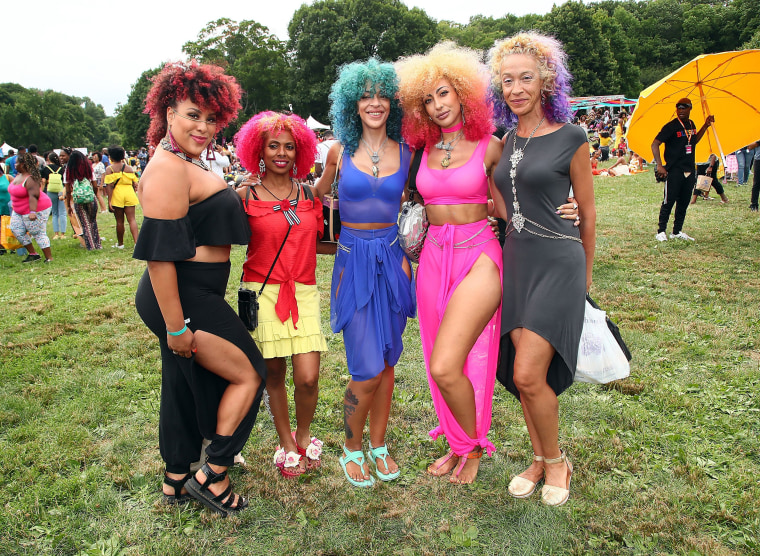 For some African-American women who attended, it was a novel experience to be surrounded by so many people who looked like them, said Simone Mair, the co-founder of Curly Girl Collective (CGC), the event marketing group that launched CurlFest in 2014.
"They've just never been in a place where they've seen so many women of color," Mair told TODAY Style. "A lot of people talk about the energy. There's a lot of love in the air, this feeling of community."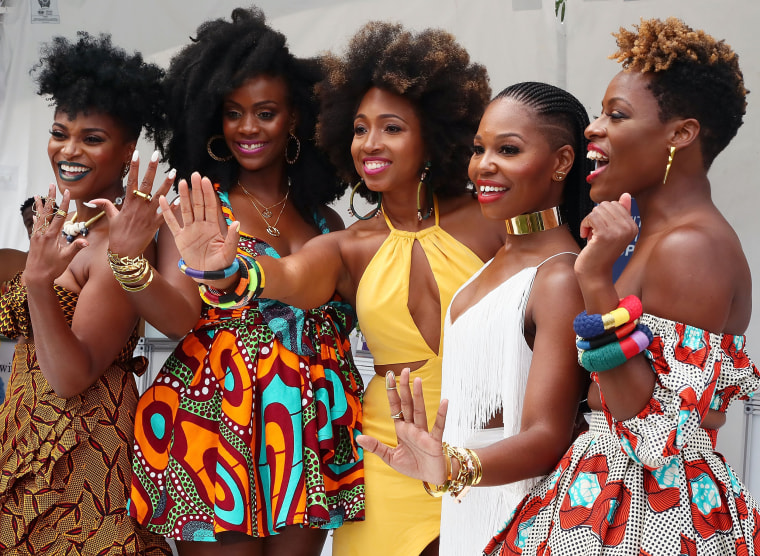 The festival included live hair demos, games and giveaways — but above all, it was a chance for people with natural hair to feel embraced and surrounded by other people of color who are rocking their natural strands.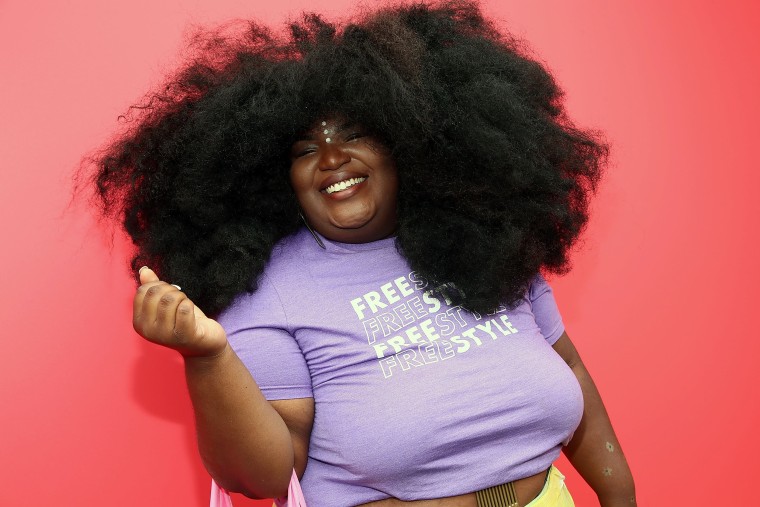 The idea for the Curly Girl Collective was born about seven years ago, when Mair and some other women started an email chain to swap their natural hair care tips. When they finally all met in person, it was a revelation.
"We realized there's something unique and special" about actually meeting other people who understand what it's like to have natural hair, co-founder Tracey Coleman told TODAY Style.
"It's one thing to go online and research people's regimens and download tutorials and those sorts of things, but if you're right in front of someone and able to talk about their hair and touch their hair and hear their experiences, (it's) kind of a way to pass that information and that experience onto someone else," she said.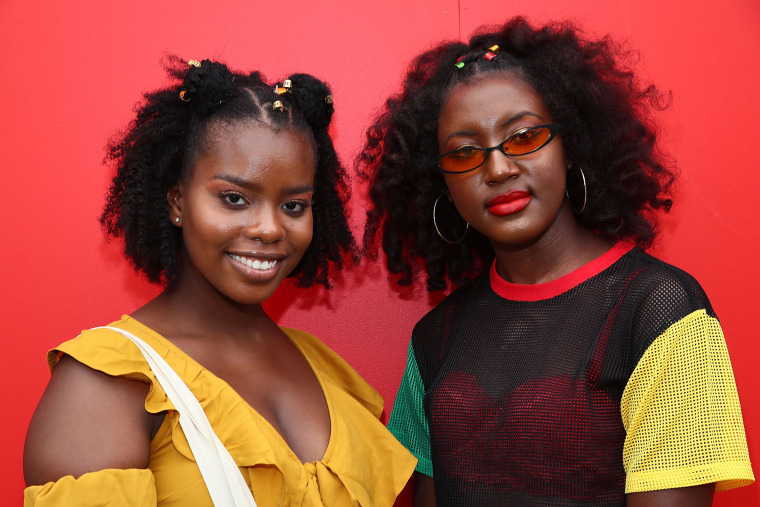 The Curly Girl Collective launched CurlFest in 2014, and the festival's popularity has been growing exponentially since then. Just under 1,000 people came the first year and by last year, more than 20,000 people flooded Prospect Park for the annual celebration. A record number of people came to this year's gathering, Coleman said.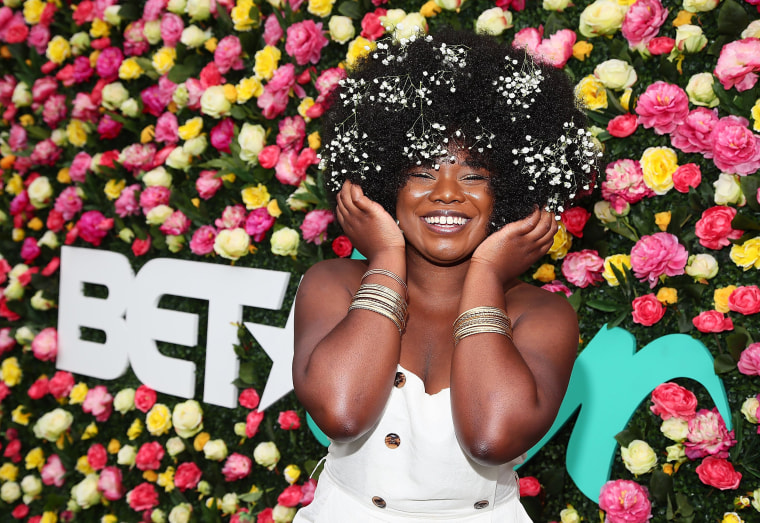 For Coleman, Mair and the other founders, CurlFest is a powerful way for women to embrace their natural beauty in a society that often tells women and girls that curly hair is somehow less than desirable.
"From a historical standpoint … textured hair really wasn't looked at as a standard of beauty," Melody Henderson, CGC's creative director, told TODAY Style. "Everything from what our dolls looked like growing up, to (how we are) portrayed in terms of lead roles and commercials … When we conceived CurlFest, it really allowed a platform for these people to be celebrated, to be celebrated on a larger scale."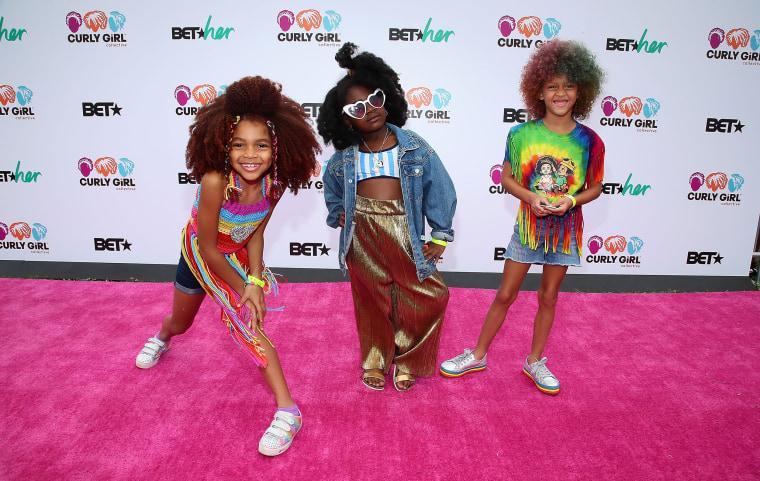 For co-founder Charisse Higgins, the mission of CurlFest also ties in with her personal journey.
"I got my first perm when I was 4 years old," she told TODAY Style. "That was a decision that my mother made because it was just easier for her to deal with my hair. That was her ideal of beauty. She thought straight hair was beautiful, and not so much natural hair."
It wasn't until Higgins got to college and saw other women embracing their natural strands that she also decided to celebrate her hair's texture by getting a short "Halle Berry cut."
"It was the best decision that I made," she said. "I felt beautiful, I felt unique, I felt like myself."
Higgins hopes that CurlFest will give other women the same confidence to celebrate their natural beauty. And that's why, for Higgins and the other founders, CurlFest has evolved to be about much more than hair.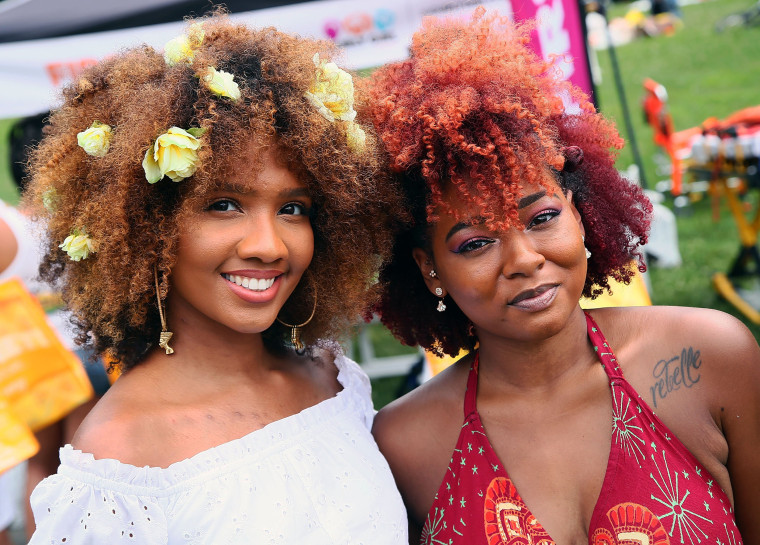 "It's more about confidence and it's more about self-love and more about relaying to children ... that the way your hair grows from your head should be embraced," she said.