It was a beautiful August morning, and the TODAY plaza was packed with eager fans who hoped our Ambush Makeover team would pick them for a three-hour glam session. Hairstylist Louis Licari and style expert Lilliana Vazquez (filling in for Jill Martin) were excited to work their magic!
Nicole Ness-Lee, 46, was ready to add some glam to her look just in time for her son Hunter's 16th birthday. The mom is a former small town mayor who now works as an office manager. With her busy schedule, she only has time to get her hair cut and colored once a year.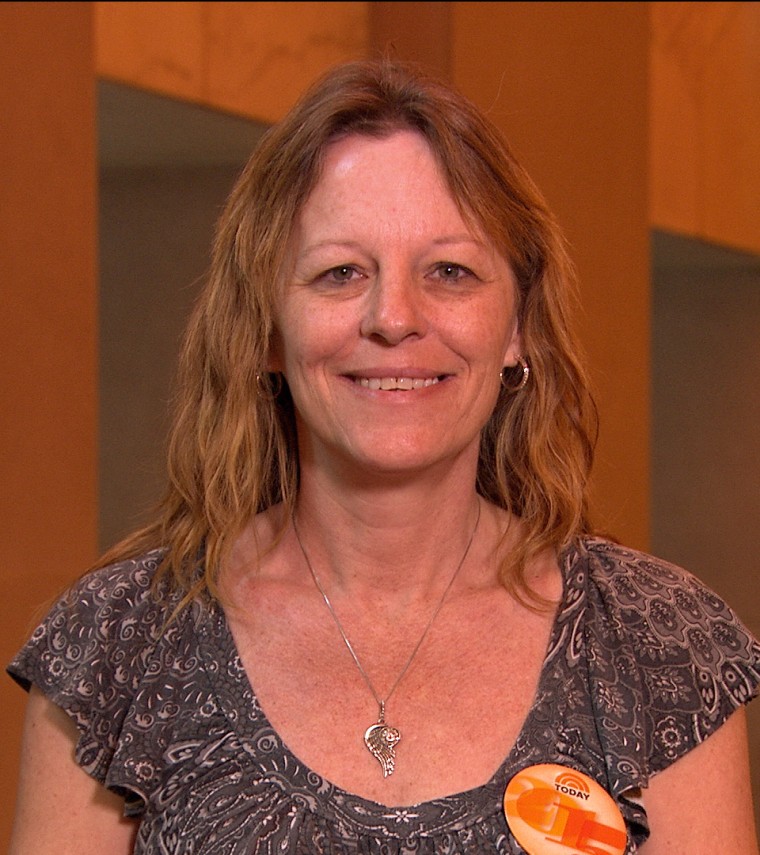 With Ness-Lee's big reveal, it was a true moment of joy. Both her husband Harold and her son could barely speak they were in shock by how glamorous she looked. Harold gave a big thumbs up!
"Oh my god! It's beautiful," said a teary eyed Ness-Lee as she saw her new look. Cue the tissues!
Diana Davis, 57, is a grandmother of eight who's always on-the-go. She rarely wears make up and tends to stick to sweatpants and jeans. With her 40th high school reunion coming up, Davis wants to show her friends she's still "got it" all these years later!
The excitement was off the charts when Davis walked into our studio with her new look. Her sister Shelly could hardly wait to see her. The new look certainly didn't disappoint.
"Oh my gosh! Oh my gosh! I love it!," said Davis as she saw herself in the mirror.
Watch out New York City! These two gorgeous moms have certainly still "got it."