And just like that, awards season is in full swing!
Just a week after the Golden Globes, stars gathered once more for the 2019 Critics' Choice Awards in Santa Monica, California.
Black-and-white ensembles ruled the red (well, technically, blue) carpet, with celebrities including Mandy Moore, Chrissy Teigen and Laura Dern opting for all-black or all-white looks. Meanwhile, Nicole Kidman, Charlize Theron and other stars went for a mix of the two.
But for the guys, it wasn't just about black-and-white tuxedos. There was some seriously daring menswear on display, with stars including Timothée Chalamet and Ken Jeong bringing color and drama to the evening with their fashion-forward outfits.
Here are some of the best looks from the 2019 Critics' Choice Awards.
Lady Gaga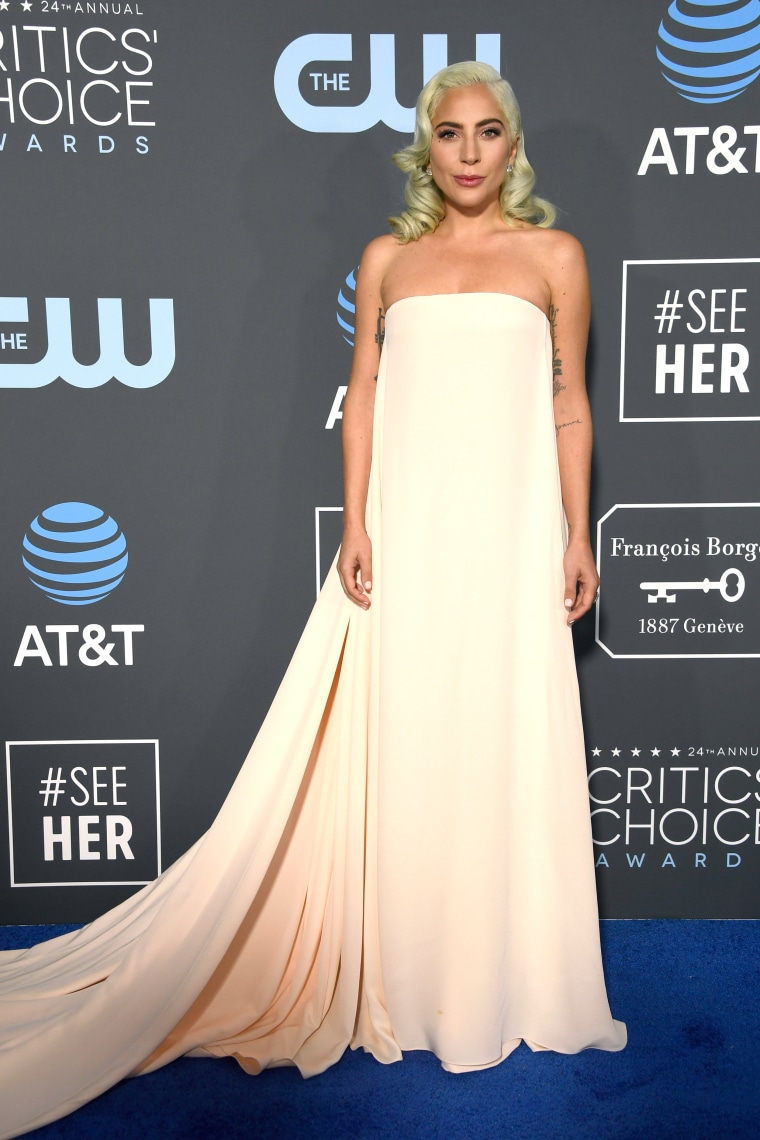 Lady Gaga looked stunning in an understated, blush gown from Calvin Klein by Appointment. She paired the classic look with glamorous, Marilyn Monroe-inspired curls.
Laura Dern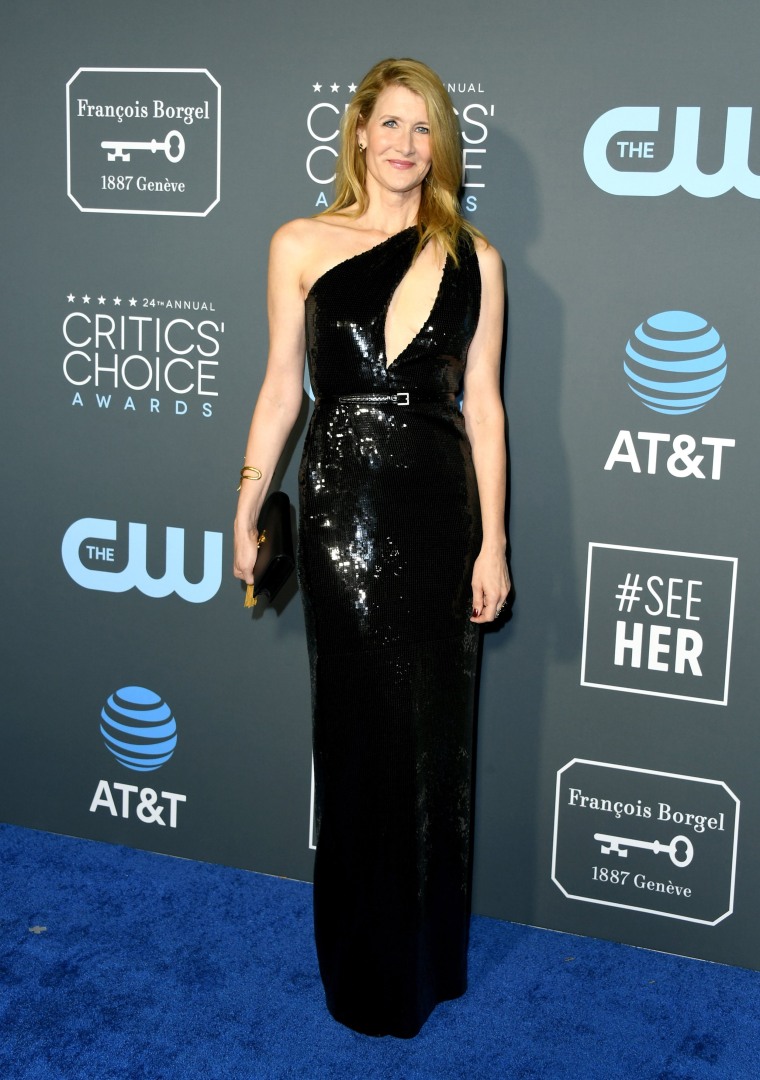 The actress glittered in a sleek, sequined gown with an asymmetrical shoulder and a daring cutout on the bodice.
Angela Bassett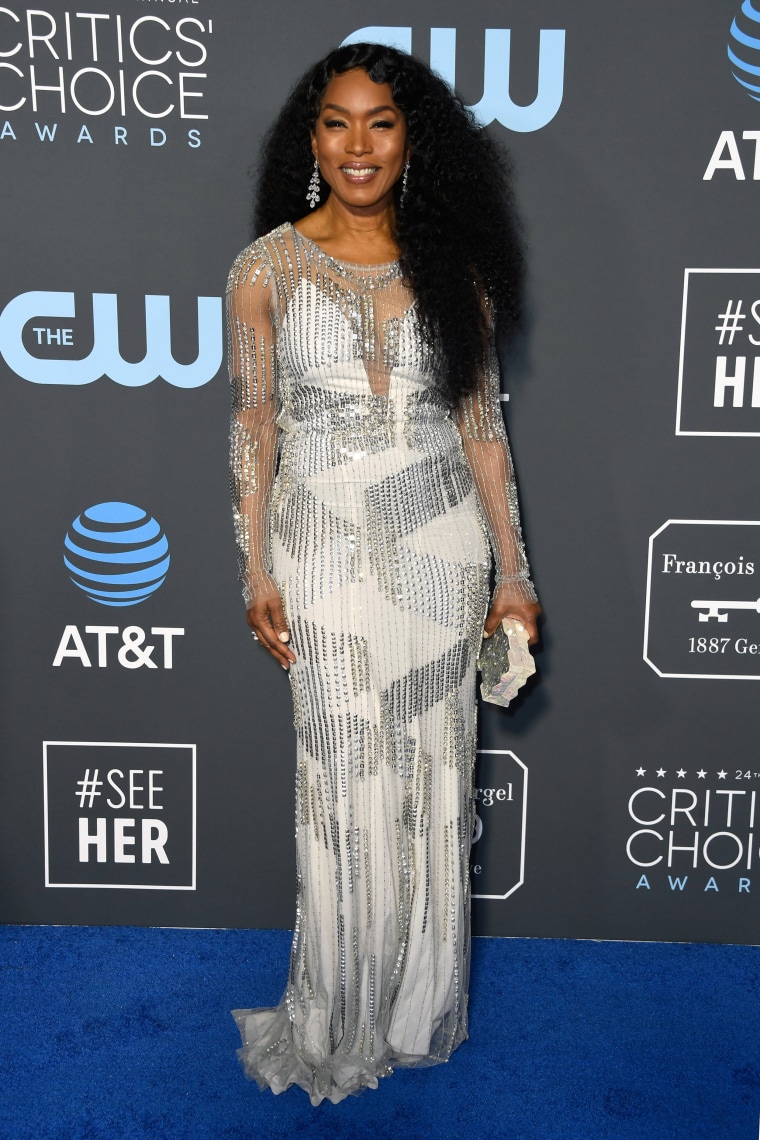 The actress sparkled with a white-and-silver gown with sheer, embellished sleeves. She completed the look with dangling earrings and long, flowing curls.
Timothée Chalamet
Check out that suit! The "Beautiful Boy" actor stole the show in this colorful Alexander McQueen suit, which he paired with white sneakers.
Awkwafina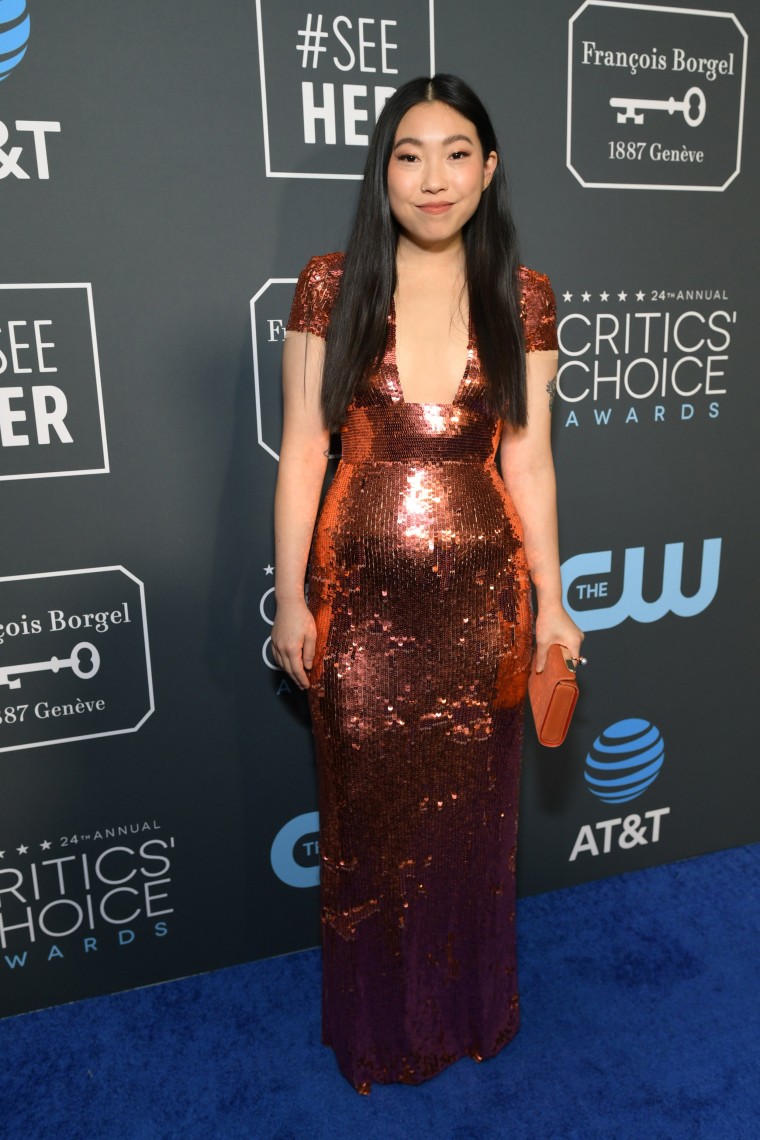 The "Crazy Rich Asians" star looked sensational in this sequined, copper gown with a low, squared neckline and short sleeves.
Charlize Theron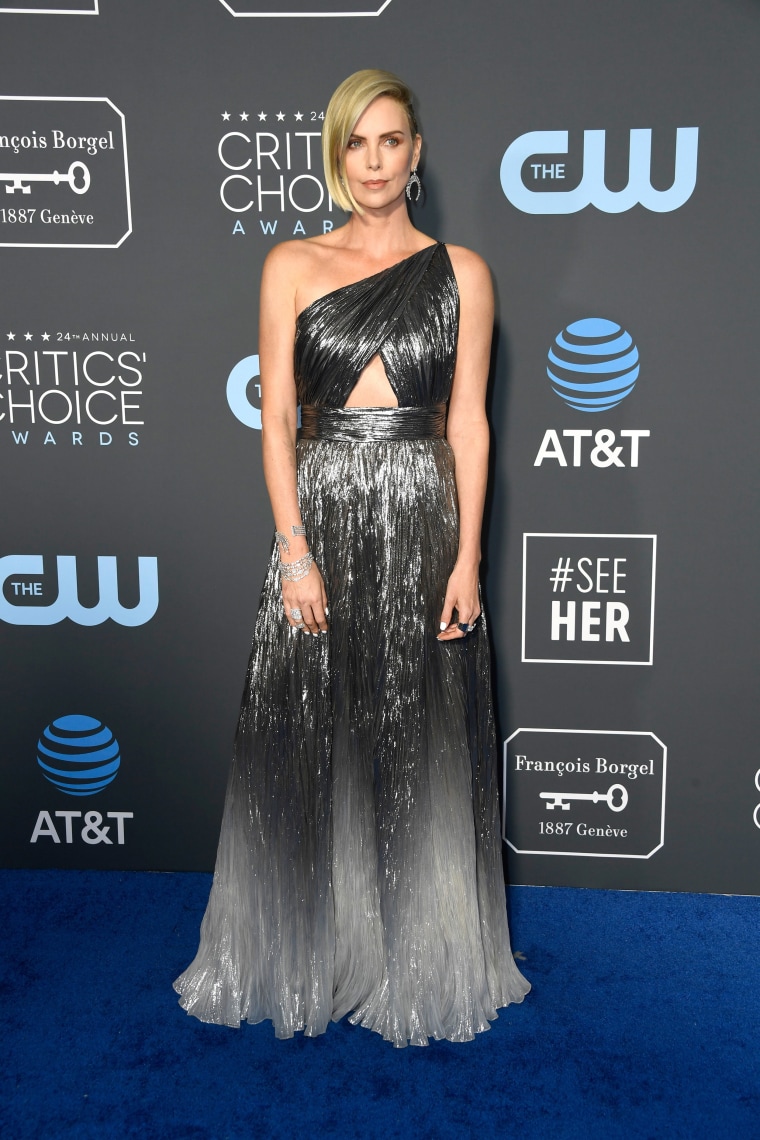 The actress turned heads in this one-shouldered, ombre gown with a triangular cutout at the waist.
Allison Janney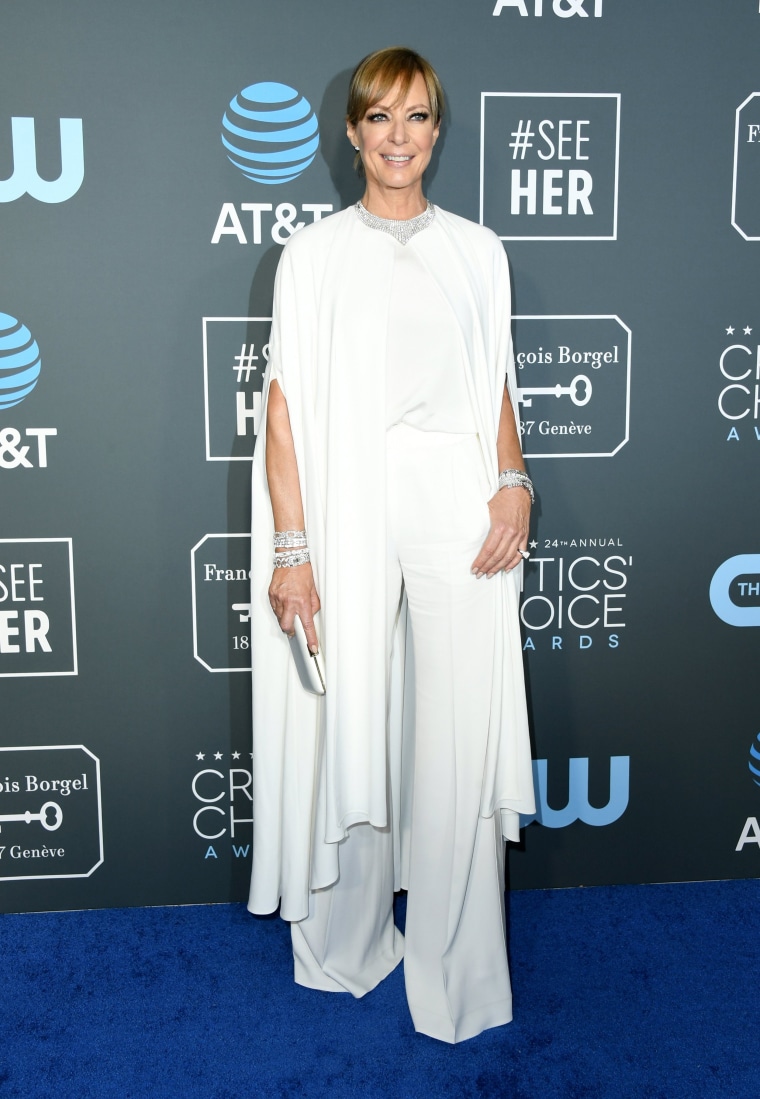 Glowing in white! The actress sported a sleek pantsuit with a flowing, white cape. A glittering neck piece and cuffs added a touch of sparkle to the all-white ensemble.
Chrissy Metz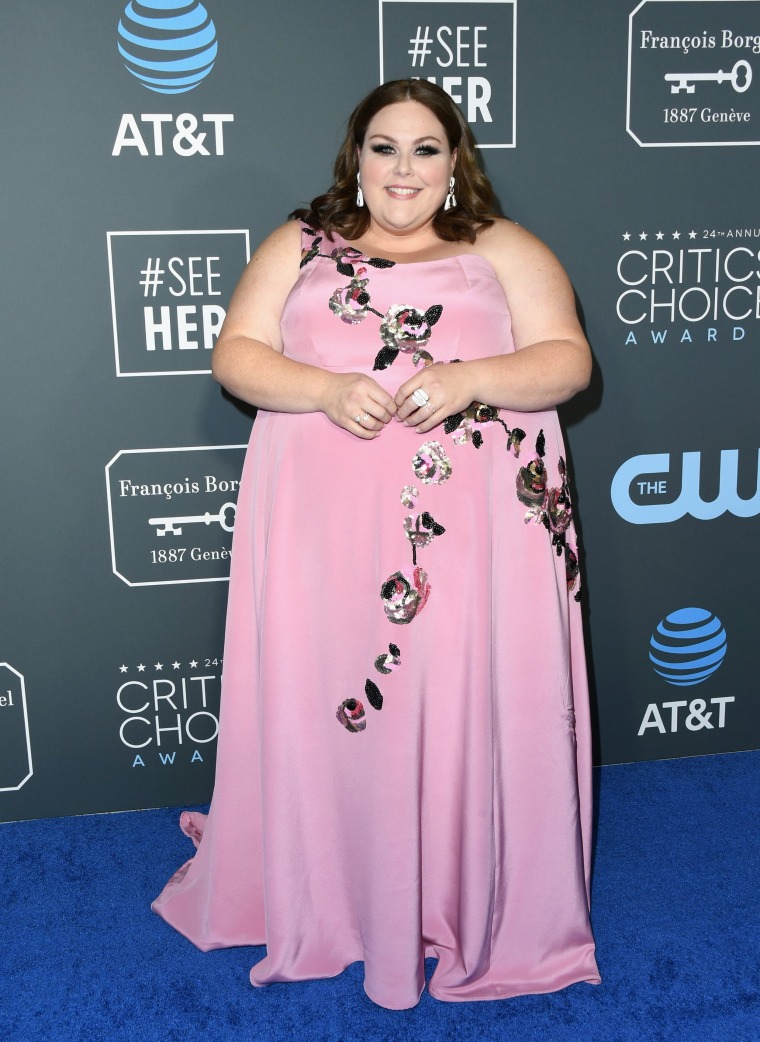 The "This Is Us" star looked lovely in a pale, pink dress with floral embellishments.
Chrissy Teigen and John Legend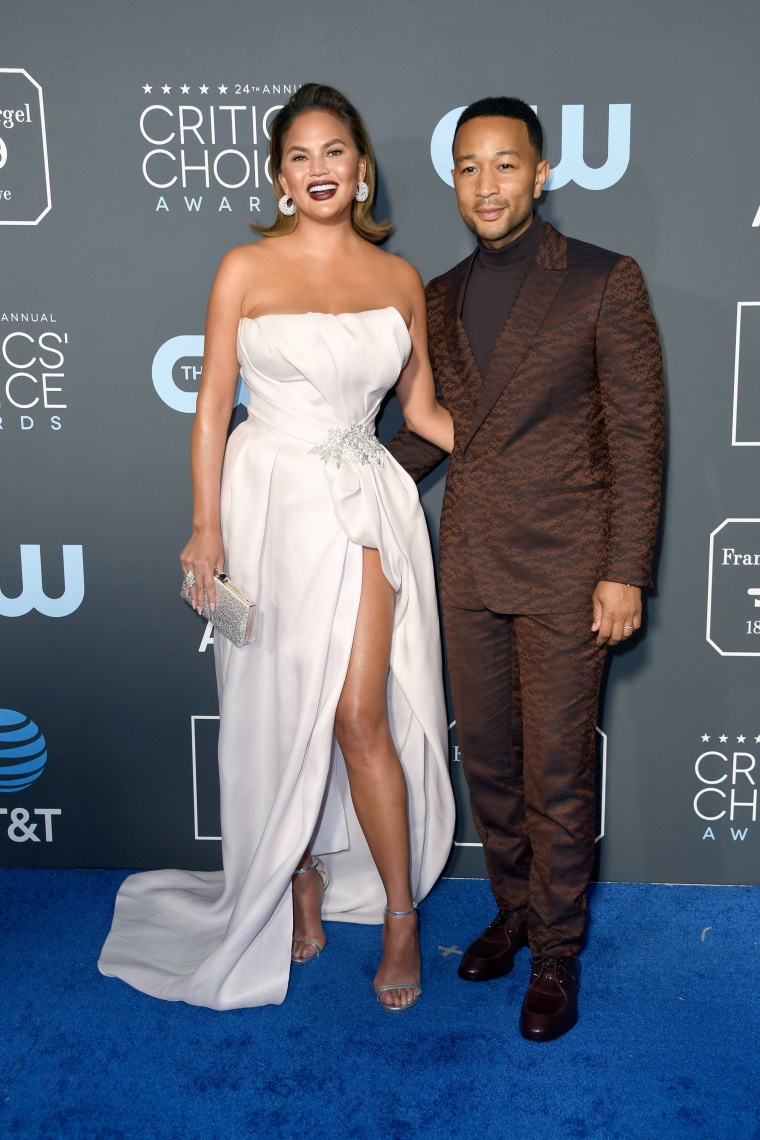 The couple looked chic (and adorable together, as always) with Chrissy Teigen wearing a white, strapless gown with a high slit, and Legend sporting a dapper, understated suit.
Claire Foy
The actress looked chic in a black pantsuit with an asymmetrical, sheer blouse.
Cody Fern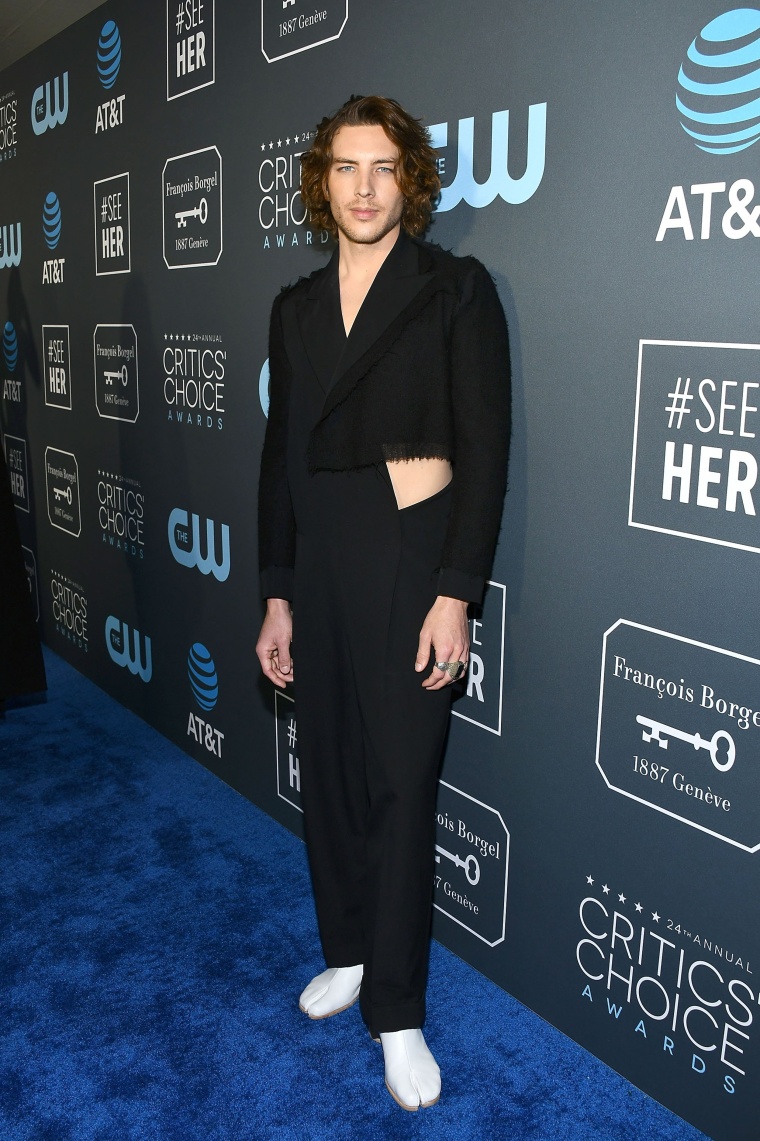 The "American Horror Story" actor definitely rocked one of the more avant-garde looks of the night, sporting a deconstructed jacket with a cutout at the side and white, hoof-shaped shoes.
Constance Wu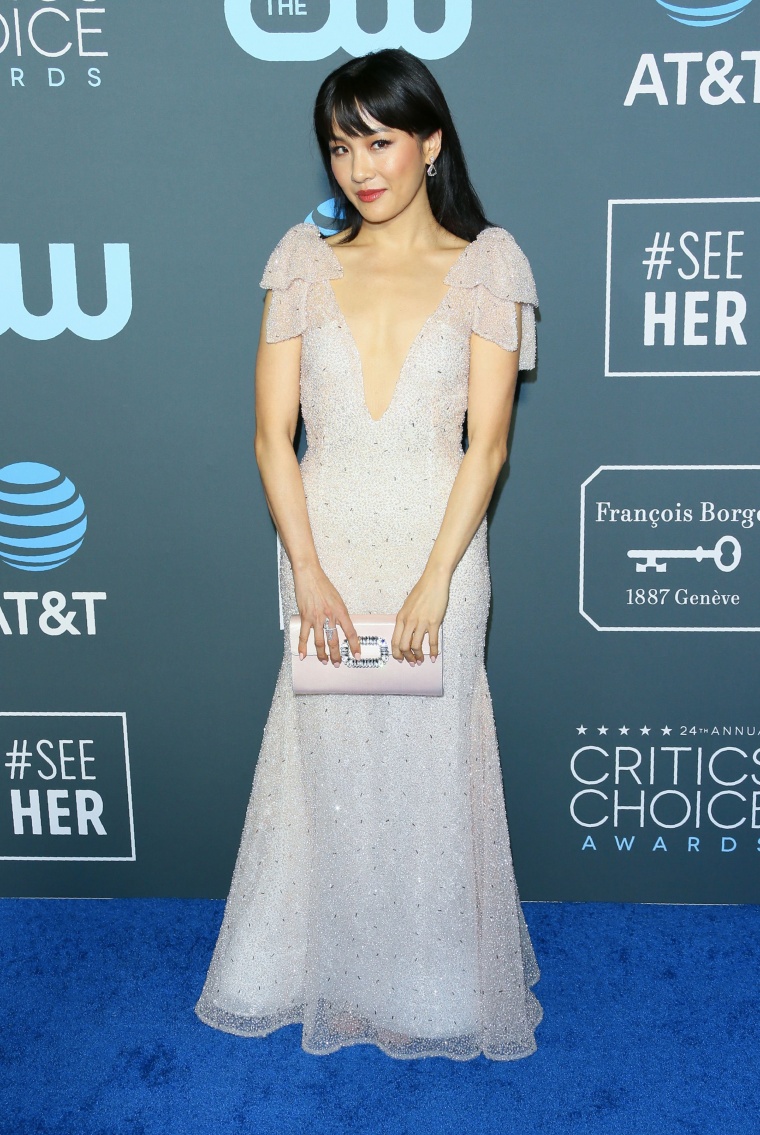 The "Crazy Rich Asians" star shimmered in an ethereal Rodarte dress with ruffled sleeves. She completed the look with understated earrings and chic new bangs.
Emily Blunt and John Krasinski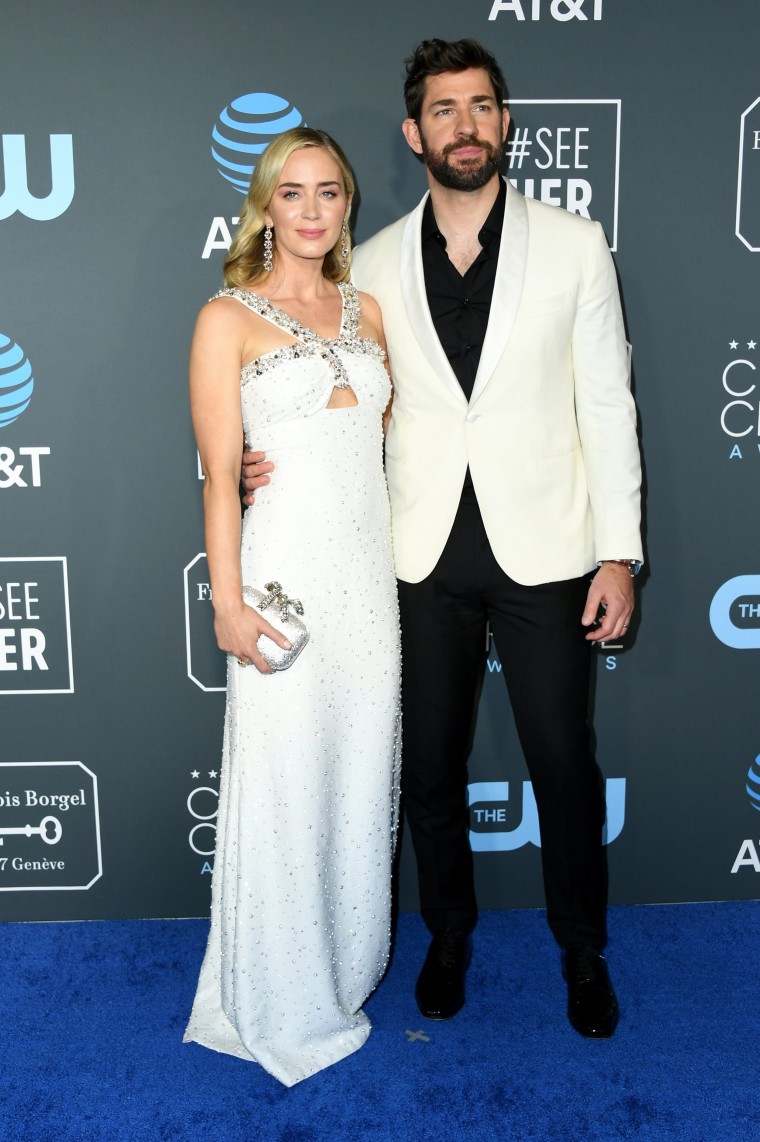 The "Mary Poppins Returns" actress glittered in a sequined Prada gown. Her husband John Krasinski coordinated well in a crisp, white jacket layered over a black shirt and trousers.
Emmy Rossum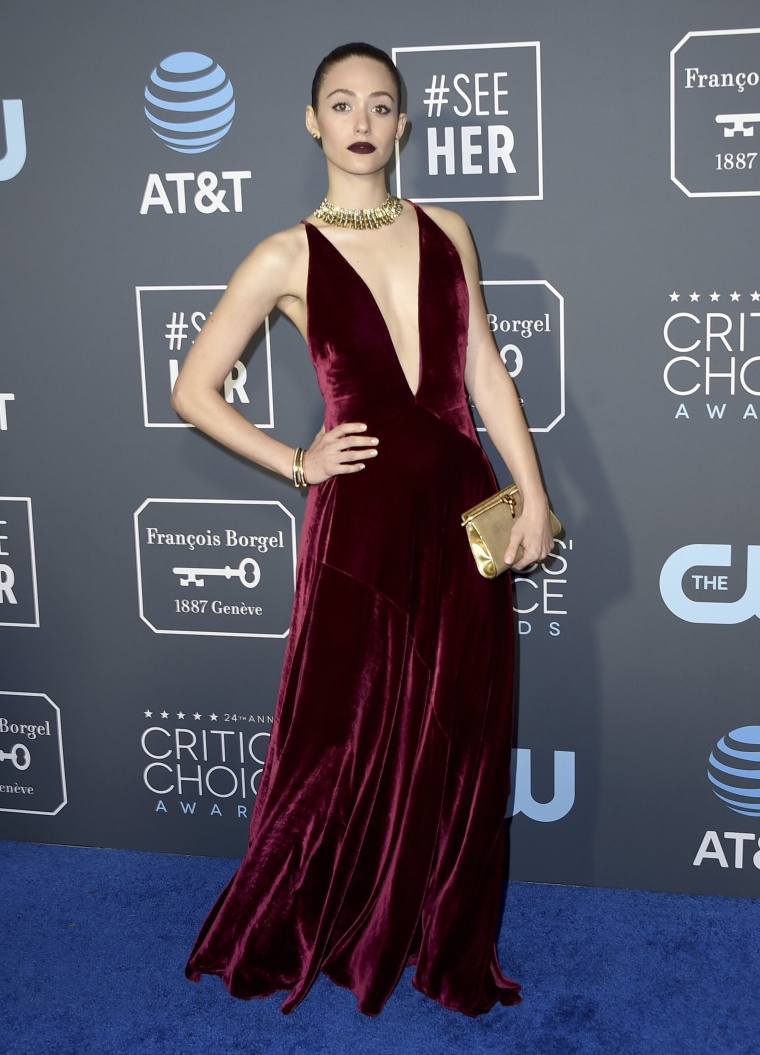 The "Shameless" actress struck a dramatic figure in a wine-colored velvet gown with dark lipstick and a gold clutch.
Ken Jeong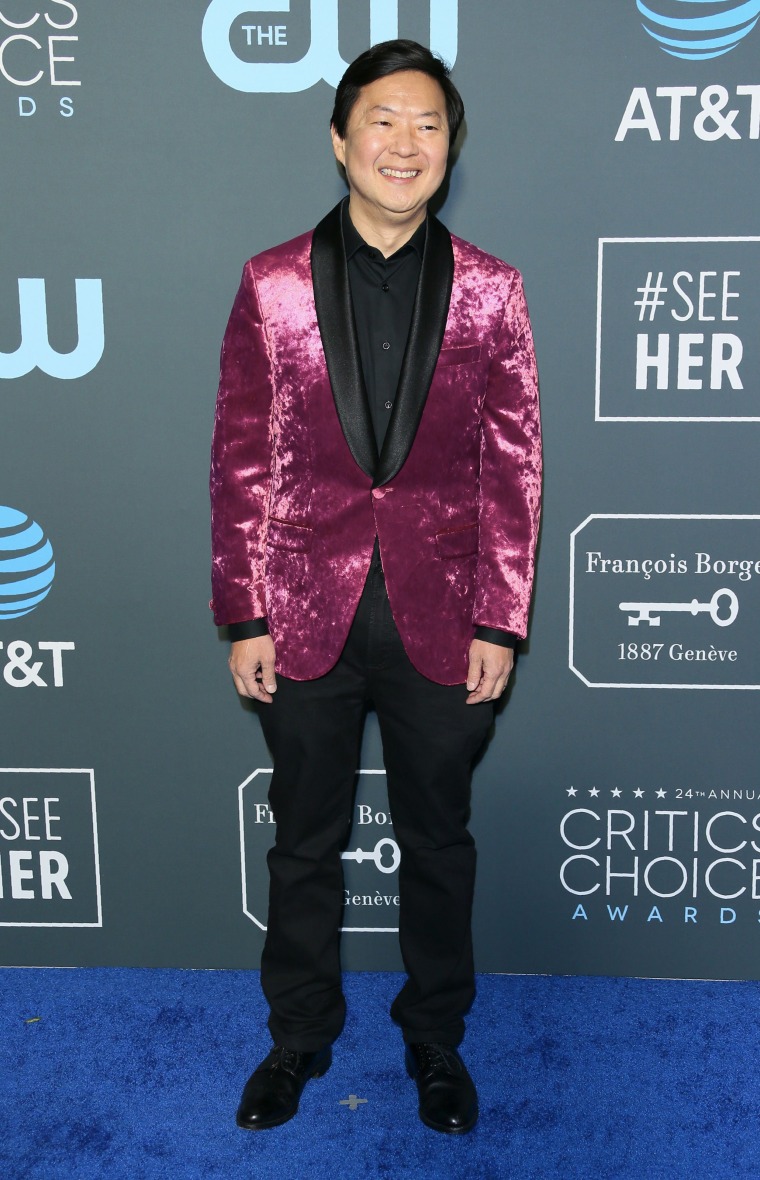 The "Crazy Rich Asians" star brought some pizzazz to the evening with this magenta tuxedo jacket.
Kristen Bell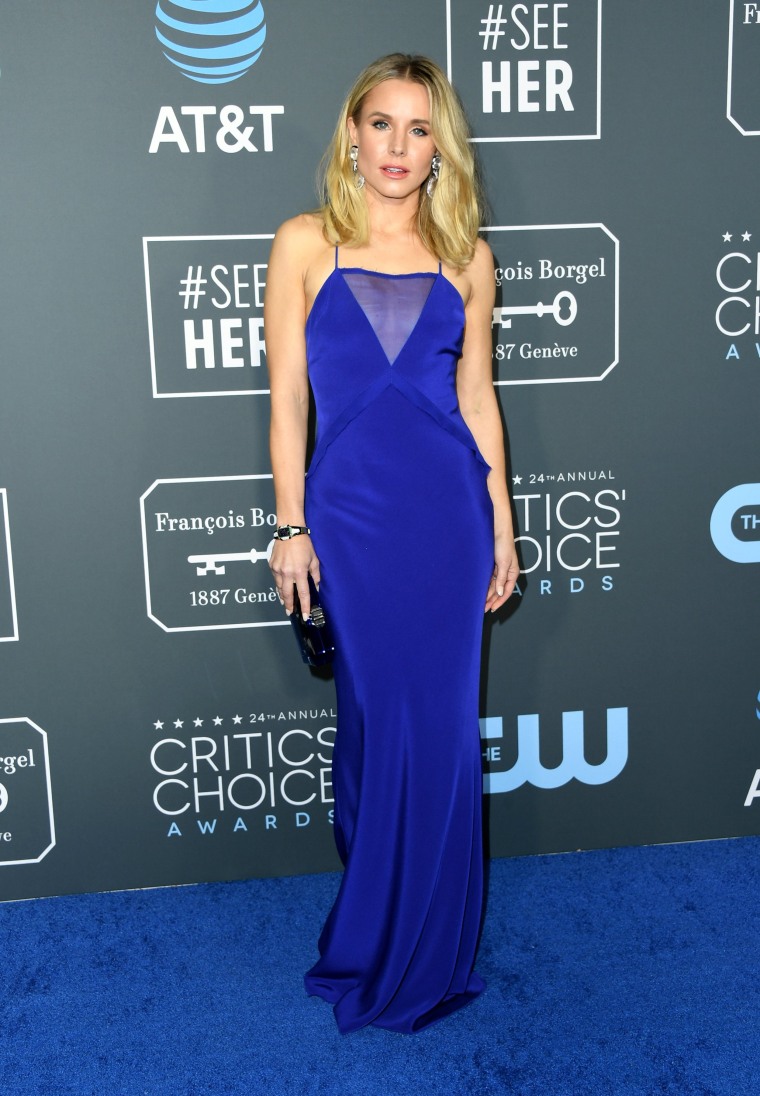 A blue dress for the blue carpet! The "Good Place" star stood out in this vibrant blue gown with a deep-V neckline layered with sheer paneling.
Amy Adams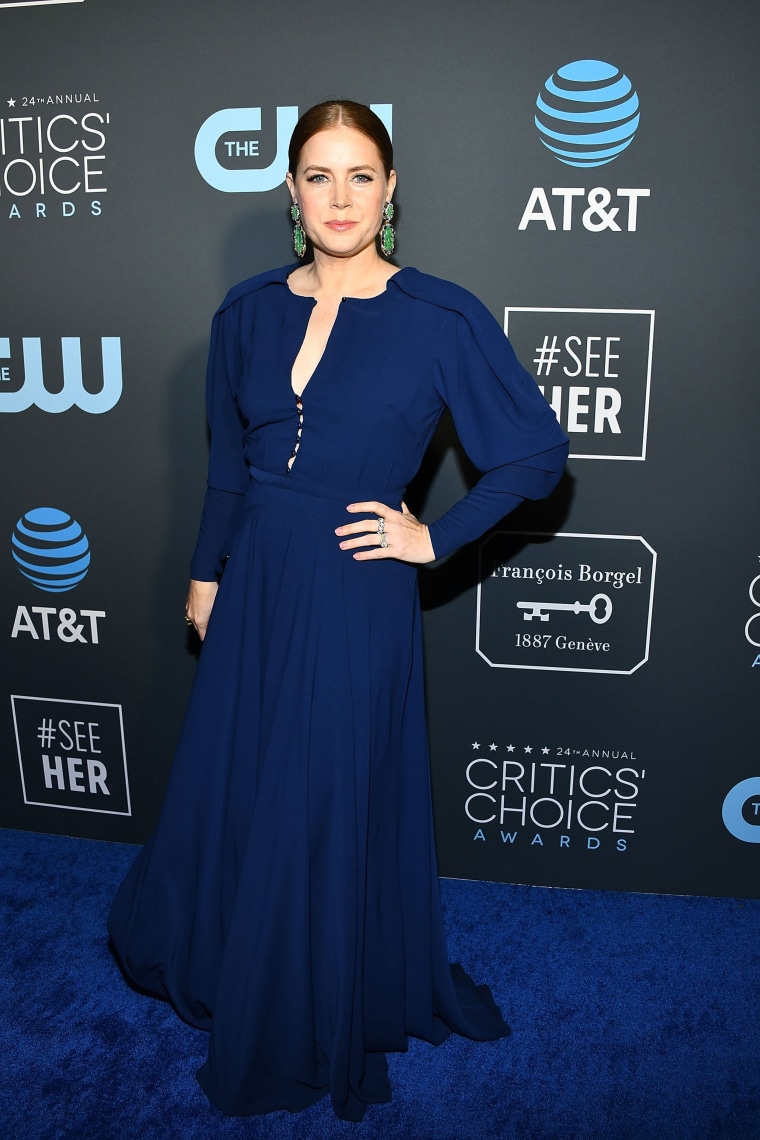 The actress also opted for a blue dress, this one in a deeper navy with long sleeves and a vintage-inspired, buttoned bodice. She accessorized with jade-colored, dangling earrings.
Maggie Gyllenhaal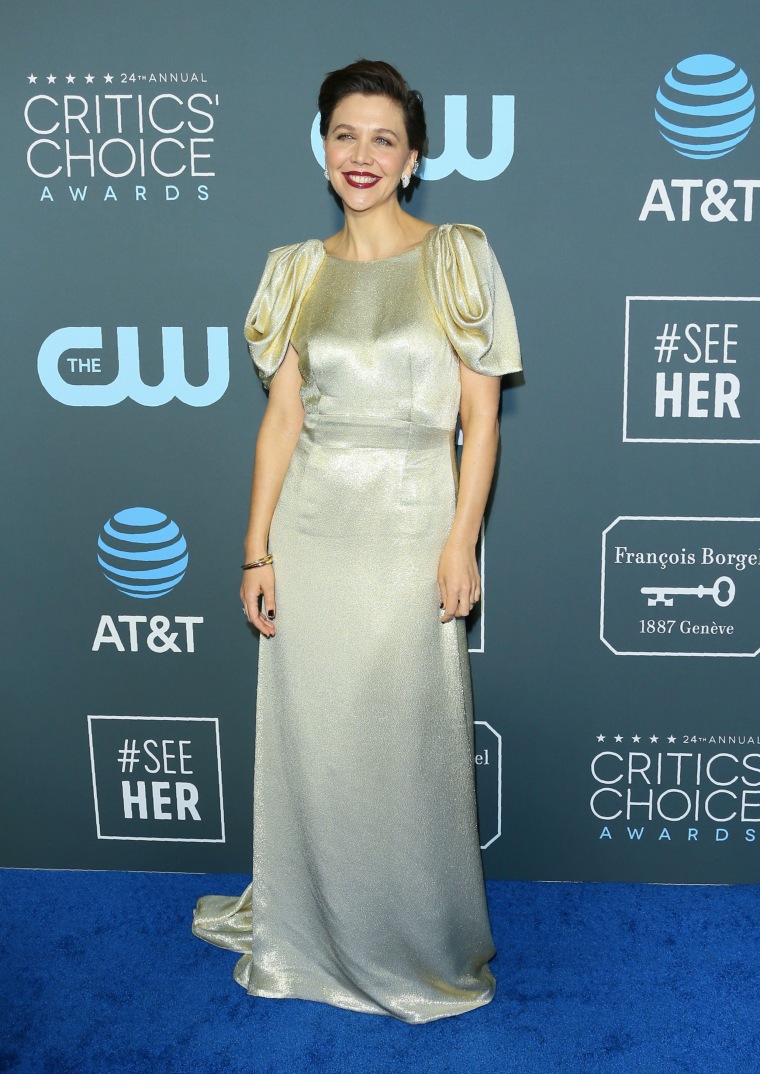 The actress embraced the metallic trend of the evening in a Champagne-hued Prada gown. She paired the look with a chic pixie cut and dark berry lipstick.
Mandy Moore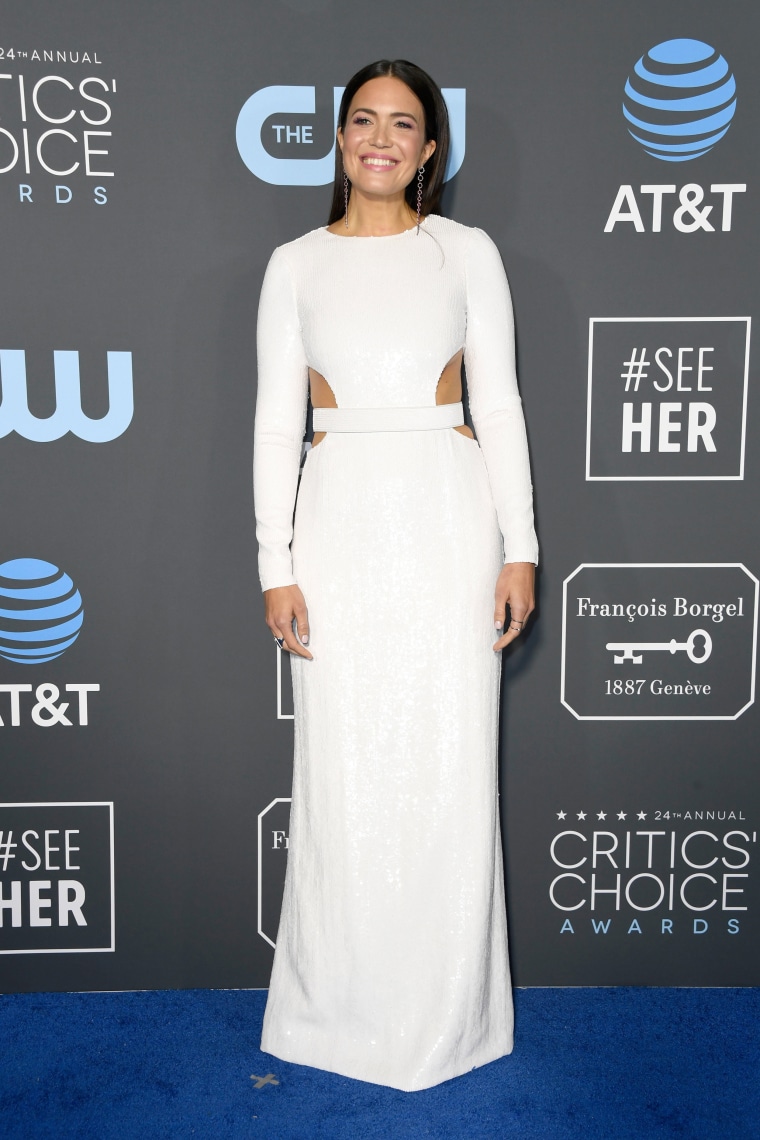 The "This Is Us" actress cut a sleek figure on the red carpet with a long-sleeved white gown with cutouts at the sides.
Nicole Kidman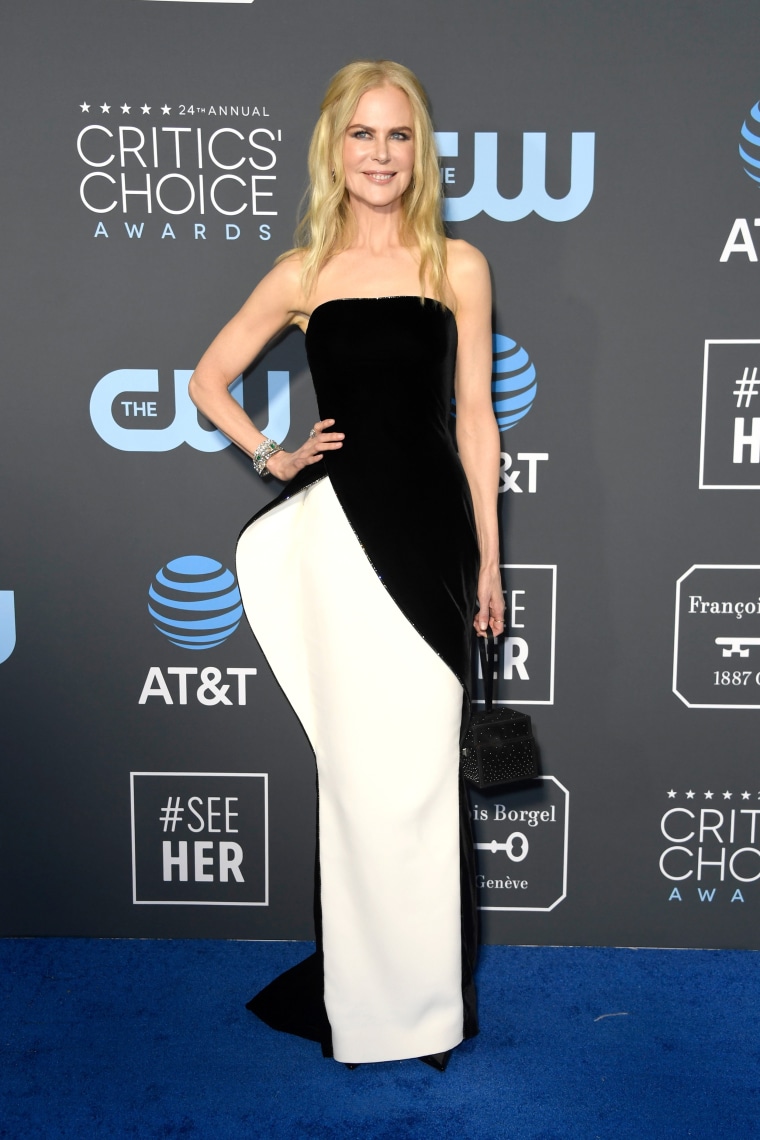 The actress looked sleek and gorgeous as always in this black-and-white number from Armani Privé.
Olivia Munn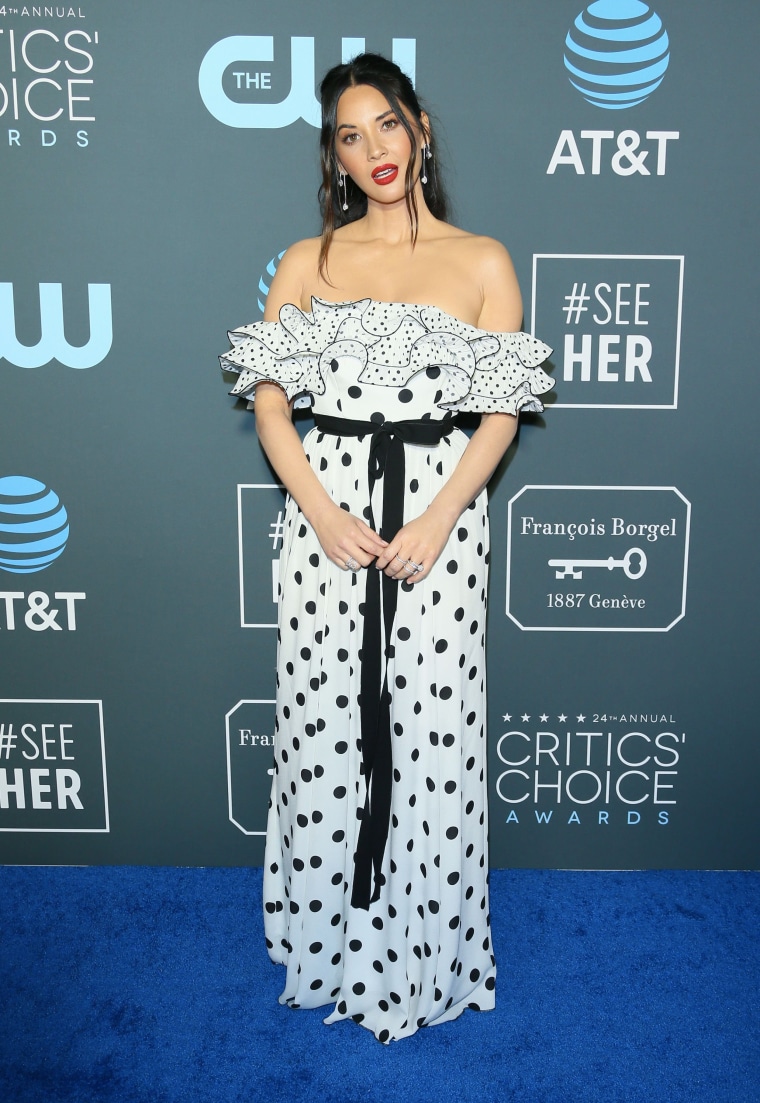 The actress sported a playful, polka-dot dress with a ruffled top.
Rachel Bloom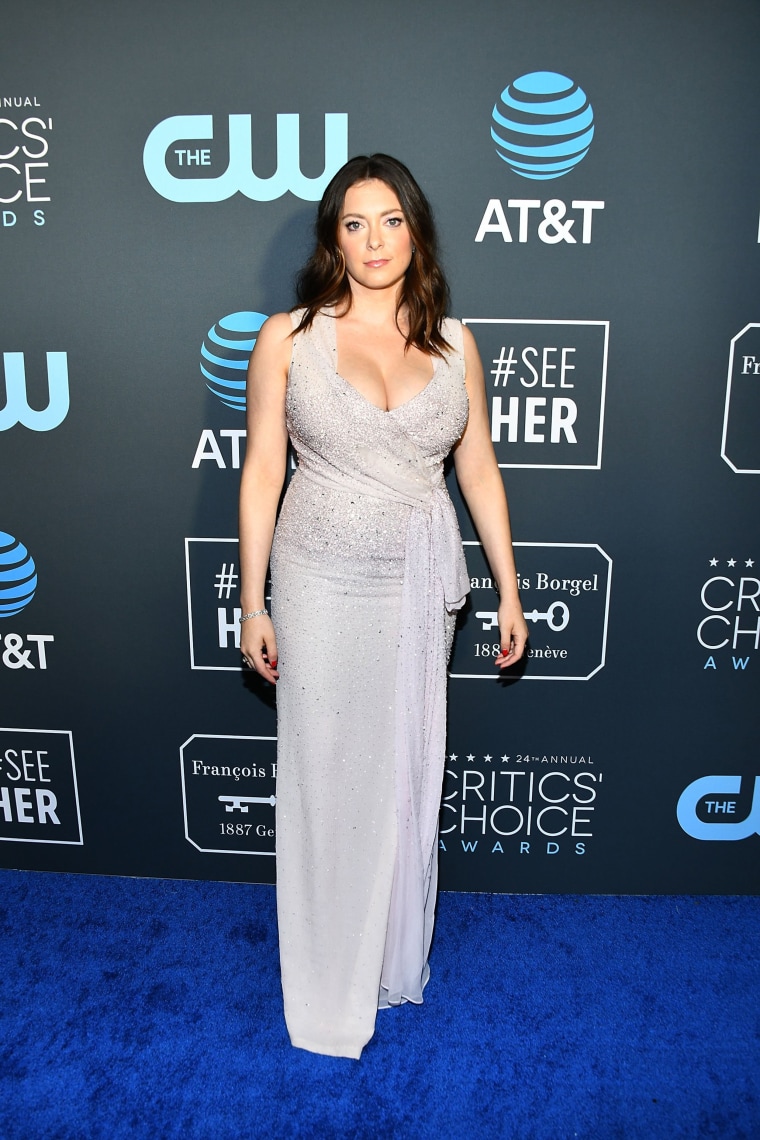 The "Crazy Ex-Girlfriend" star looked gorgeous in a sparkling silver wrap dress.
Rachel Brosnahan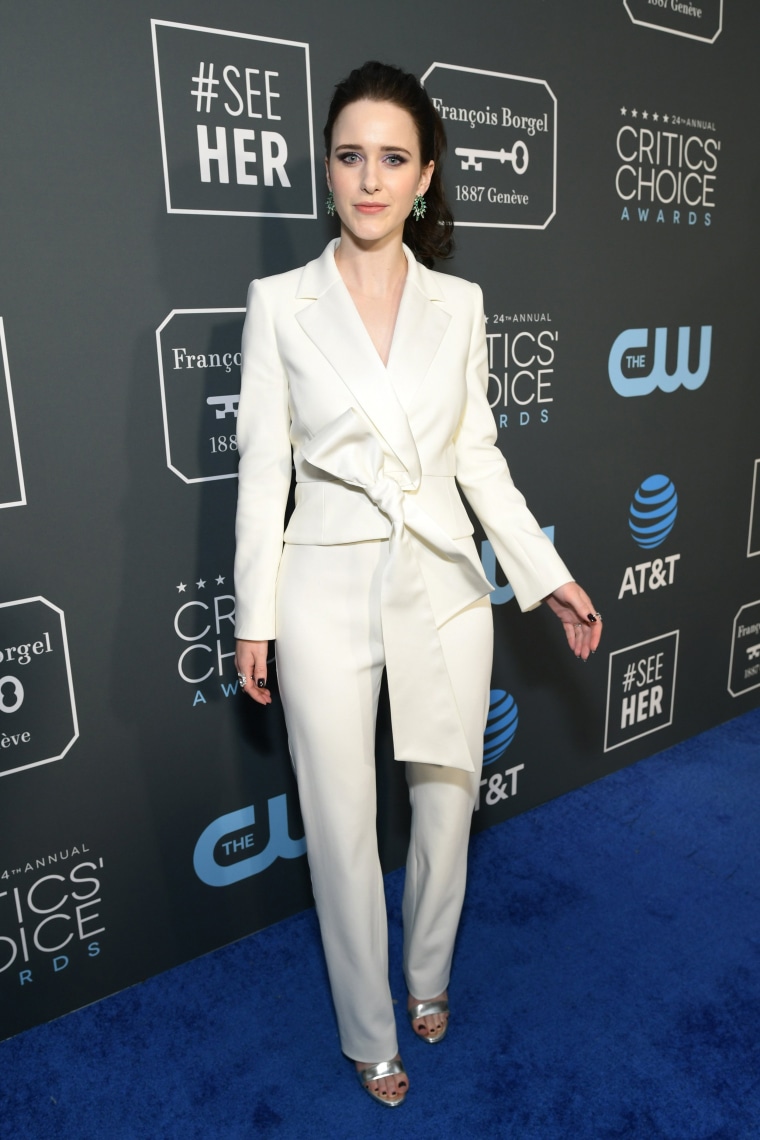 The "Marvelous Mrs. Maisel" star rocked a white pantsuit with a whimsical bow on the blazer.
Regina King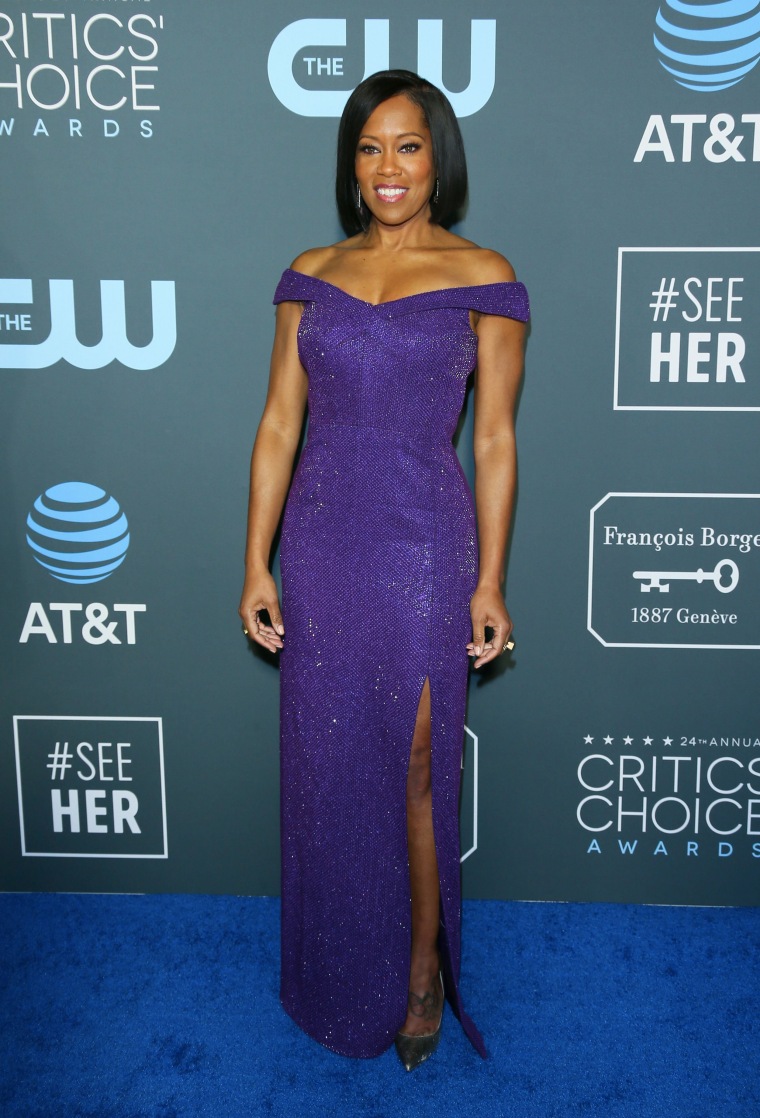 Many stars went for black-and-white or neutral gowns, but King added a splash of color to the carpet with this gorgeous, purple dress.
Sandra Oh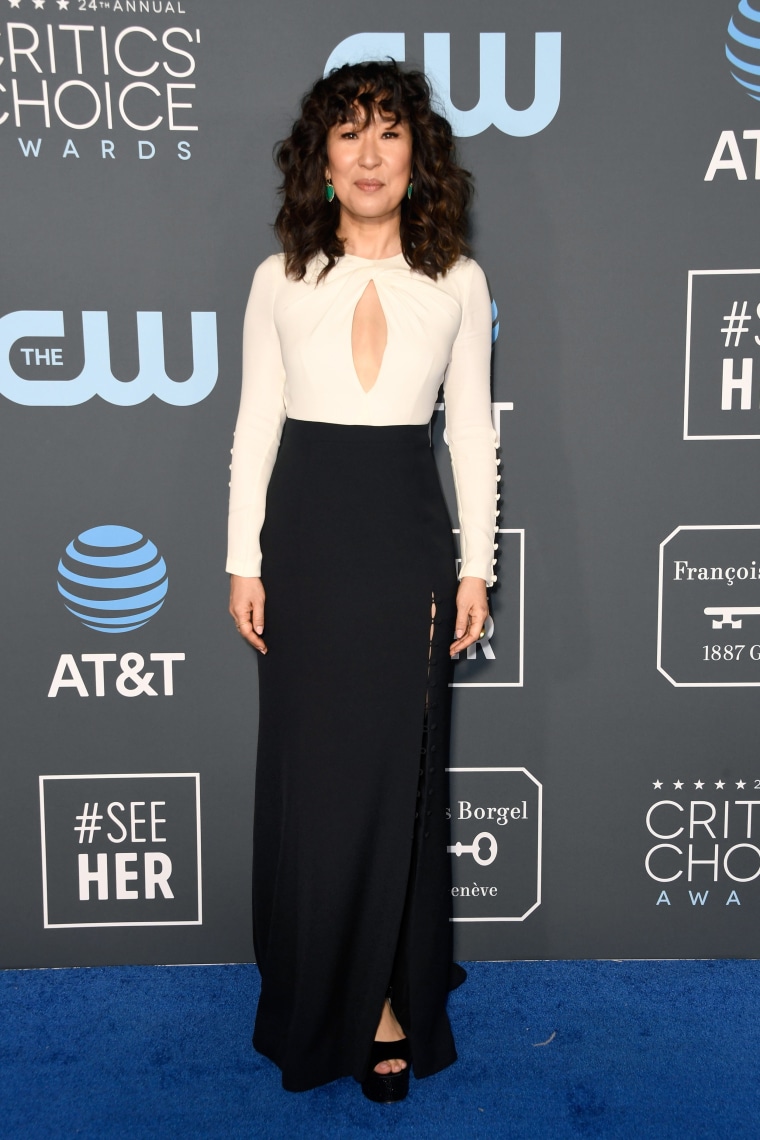 The actress added pops of color to her chic, black-and-white gown with her turquoise earrings and statement ring.