Talk about coloring outside of the lines! Bloomingdale's has teamed up with Crayola to task fashion designers with creating life-size garments out of crayons — each fashion item drawing inspiration from one of the crayon brand's classic colors.
"Rebecca Taylor made a bustier of crayon tips while Nanette Lepore created an overlay of lace OUT OF CRAYONS!" Bloomingdale's wrote in an official statement, adding that the ready-to-wear fabric versions will be available for purchase at their stores.
The designers seemed just as thrilled to take on the challenge.
"My team spent weeks perfectly crafting our dress," Nanette Lepore told TODAY.com. "Forget LEGO Oscars, I'm all about crayon dresses!"
The pieces will be on display at Bloomingdale's locations in New York City as part of "100% Bloomingdale's," a collection of designs created exclusively for the retailer.
Designer: Nanette Lepore
"Unmellow Yellow"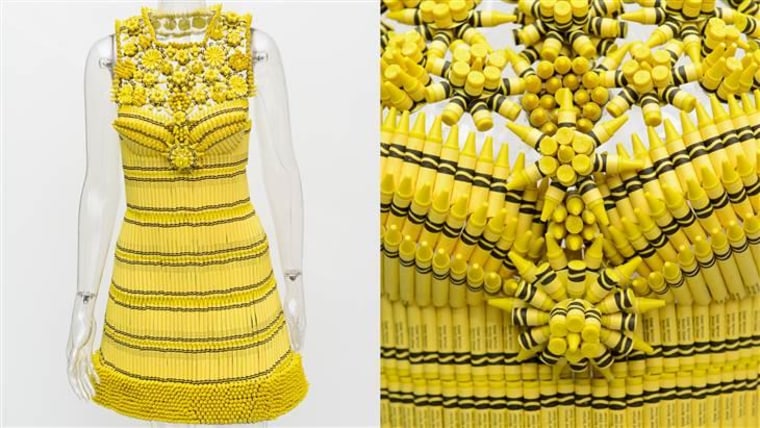 Designer: Rebecca Taylor
"Midnight Blue"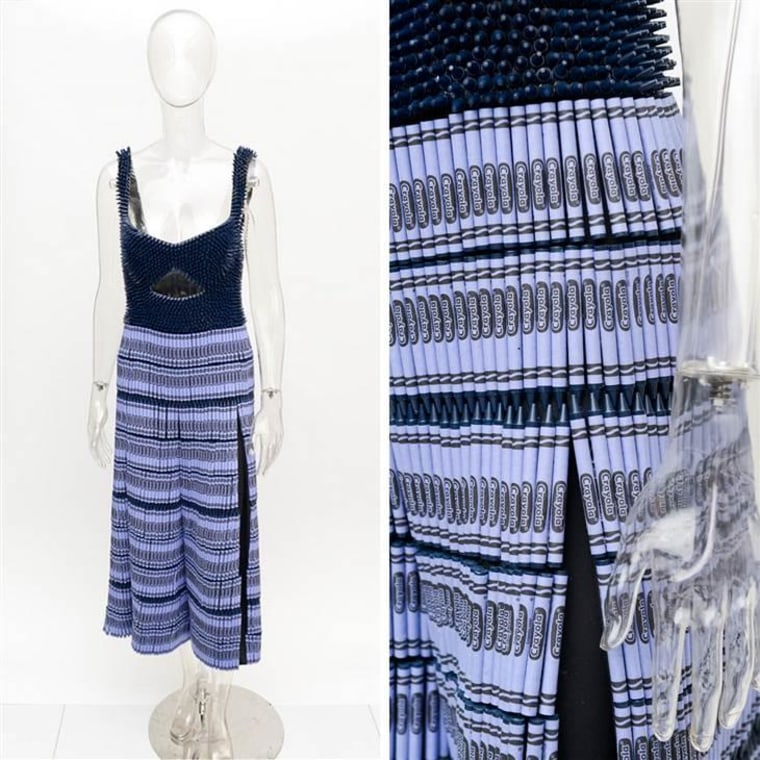 Designer: Ronny Kobo
Crayon color: "Bittersweet"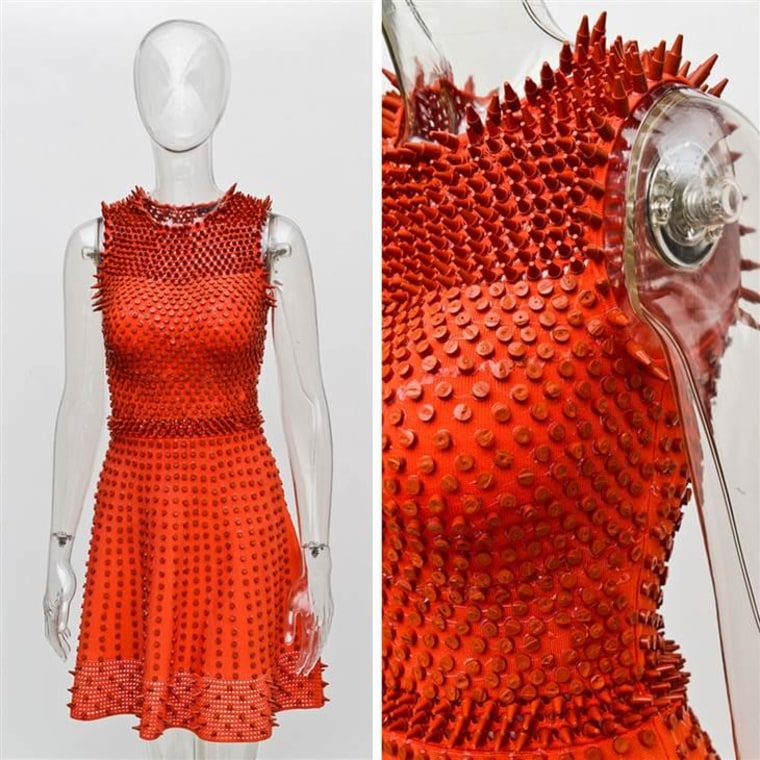 Designer: Rebecca Minkoff
Crayon color: "Banana Mania"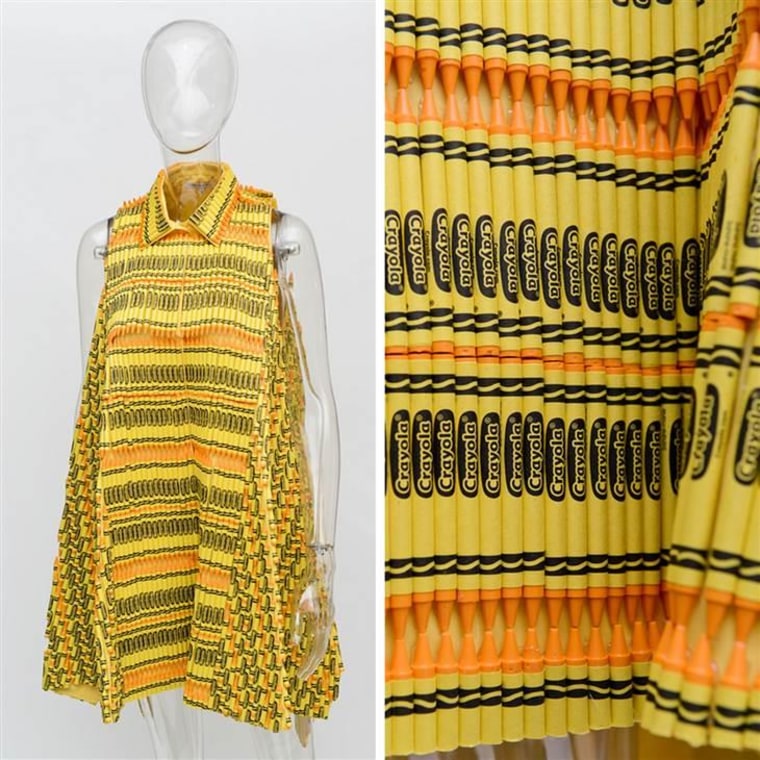 Designer: Parker
"Jungle Green"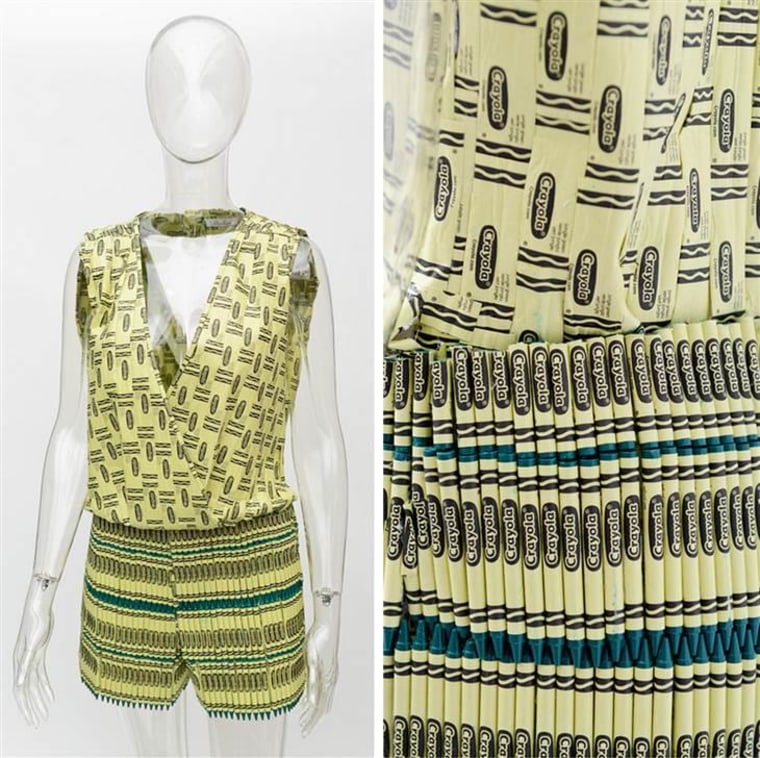 Designer: Clover Canyon
"Mountain Meadow"