At 53, Courteney Cox has gone all-natural.
Or, at least as much as is possible. "I've had all my fillers dissolved," she says in the latest issue of New Beauty, referring to her face-enhancing injections. "I'm as natural as I can be."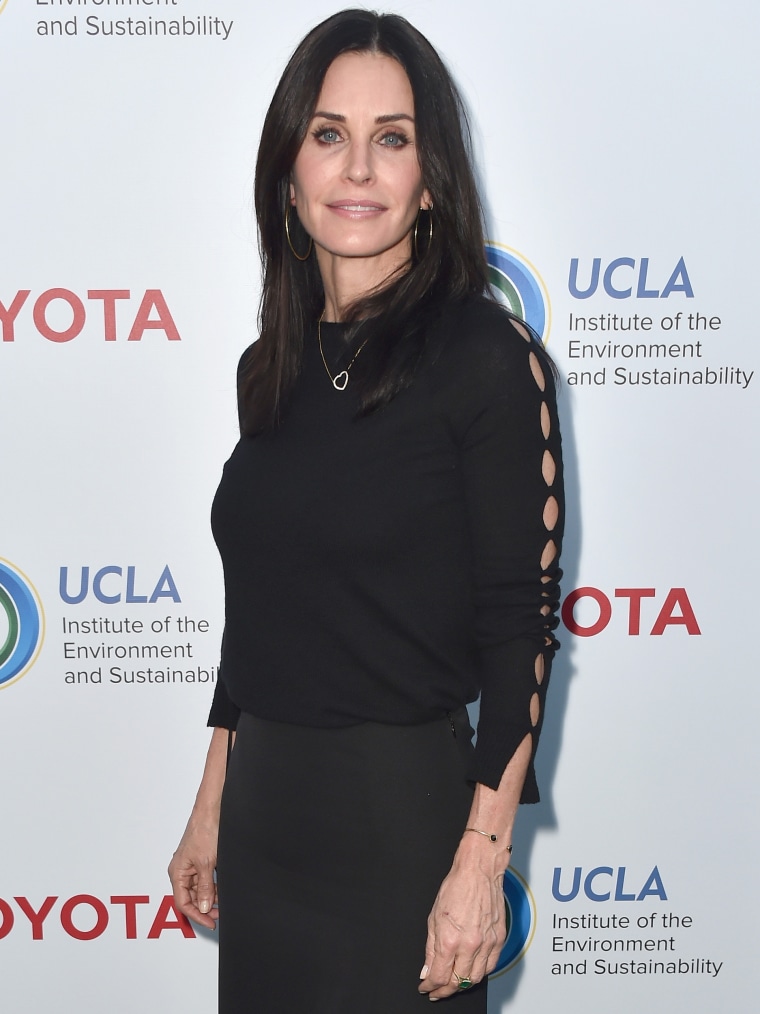 And that's important for the former "Friends" actress, who is also mom to a teenage daughter, Coco (whom she directed in a music video last year). "I feel better because I look like myself," she continued. "I think that I now look more like the person that I was (before adjustments). I hope I do. Things are going to change. Everything's going to drop. I was trying to make it not drop, but that made me look fake."
As she noted, it was a slippery slope to start accepting facial injections. Last year she said she had "regrets" about her procedures, which started after doctors would praise her looks — then suggest they could improve them. "The next thing you know, you're layered and layered," she said. "You have no idea because it's gradual until you go, 'Oh, s---, this doesn't look right.'"
Some of Cox's awareness of her looks is no doubt coming from being aware of how 13-year-old Coco is beginning to navigate her looks and beauty regimen. For now, Cox says she's letting her do what she likes.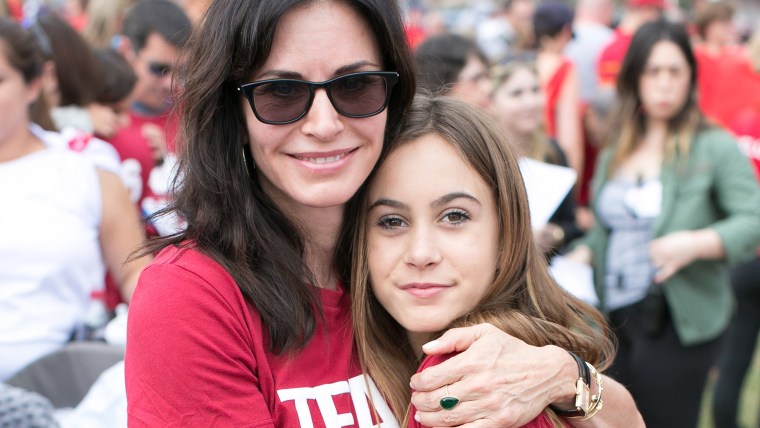 "Luckily, at school she can only wear mascara, but on the weekends you would think she's going out to a rager at 2 a.m. — eyeliner, mascara, highlighter on her cheeks," said Cox. "I know some people think I should rein her in with the makeup, but it's a form of self-expression. As long as she's not sexualizing herself, it's really just what makes her feel good."
That said, Cox can't help but be a mom. "Sometimes I do wish her shorts were longer — I'm not going to lie," she said. "But I want to keep an open relationship with her. I care more about what she's watching than what she's putting on her face."
The actress also mentioned one other interesting development: that maybe she's not done having kids. "I would love to have a baby," she said. "I mean, I could carry someone else's egg. I may be one of the older people doing it, but I would love to, with Johnny (McDaid, her longtime on-off beau) that is."
And yeah, she knows how that sounds! "I know it's crazy," she said. "But I would."
Follow Randee Dawn on Twitter.