Wedding bells will be be ringing on Rockefeller Plaza — again. TODAY's 10th annual TODAY Throws a Wedding will feature four couples competing in a series of fun, competitive challenges and it will be up to TODAY viewers to vote for the winning couple.
The lucky couples will duke it out for the grand prize — the chance to win the hearts of viewers across the country and tie the knot on America's No. 1 morning show. Following tradition, TODAY viewers will plan the winning finalists' wedding by voting on TODAYShow.com for the couple's rings, the wedding gown, the attendants' attire and the honeymoon.
The winning couple's nuptials will then be swiftly planned by viewers for a July 15 wedding event live on TODAY.
Meet the four competing couples: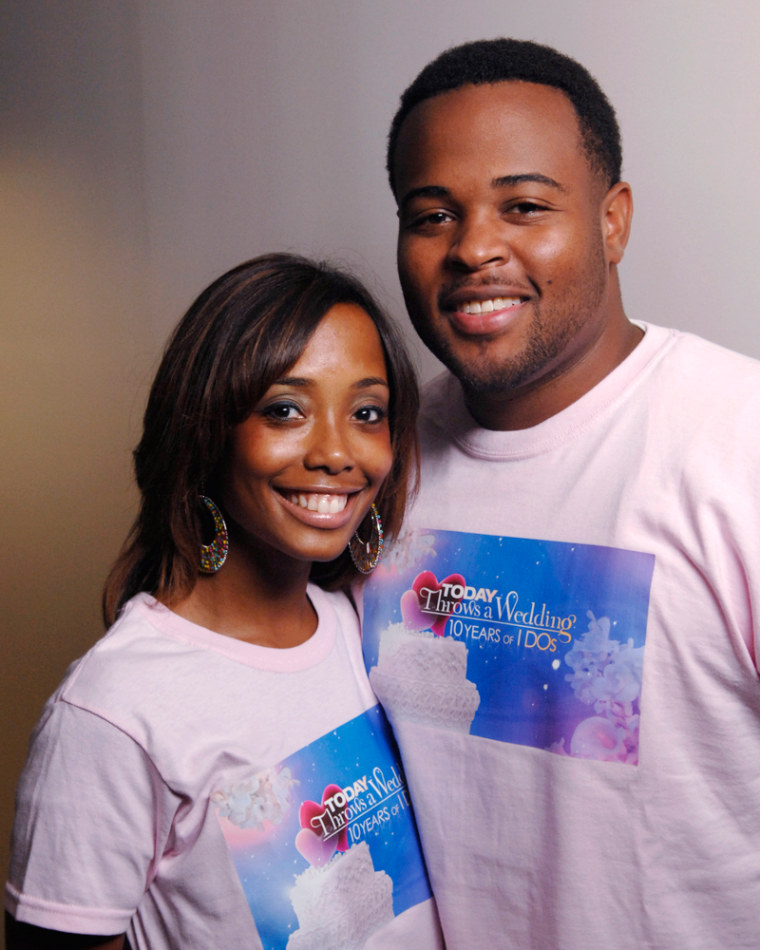 1. Porsha and Christopher
What started as a shared bus ride during college turned into the makings of a beautiful journey together. Six years later, Southern belle Porsha is engaged to marry her real-life Prince Charming, Chris.
Porsha and Chris found themselves on the same trip headed to Alabama to support their college basketball team. Porsha made the first move and gave Chris her number ... he called two days later and the rest was history. Chris showed up at Porsha's surprise party and the lovable, faithful couple has been inseparable ever since.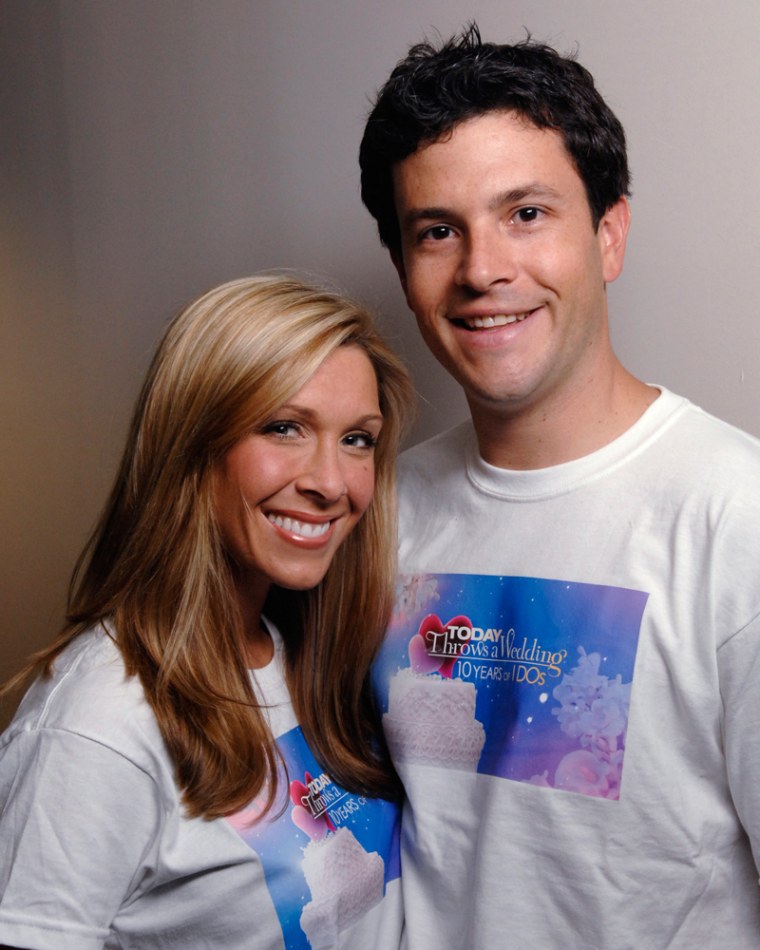 2. Alyssa and Gary

Gary and Alyssa grew up living strikingly similar lives — they were both raised in North Andover, attended North Andover High School followed by UMass Amherst, and spent their summers on the same beach. However, with Alyssa's being three years older, they never crossed paths until Alyssa's cousin introduced them during a random night out three years ago.
Tired by the idea of going out, Alyssa found herself in a baseball cap when she was introduced to the man who would soon become the love of her life. Gary would later confess that, contrary to how Alyssa was feeling that night, his first thought was "She is hot," and decided he wanted to get to know her.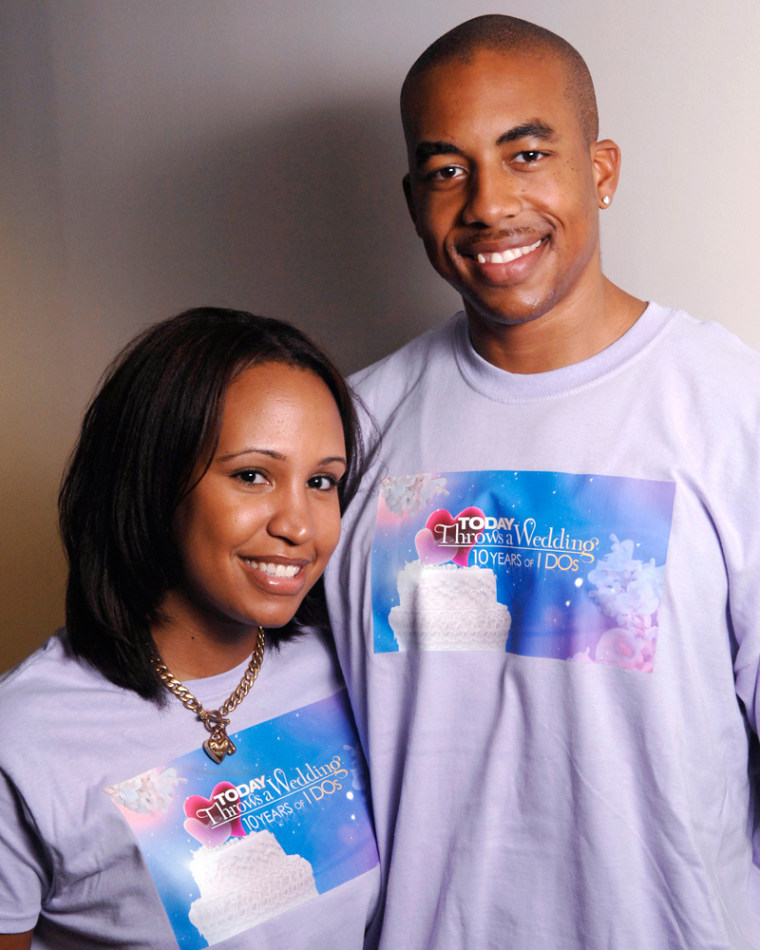 3. Emily and Lamar
Emily and Lamar's love story began three years ago at Emily's 23rd birthday party. A mutual friend brought them together and, according to Lamar, the first time he laid eyes on Emily, he was stunned by her. While they didn't exchange phone numbers that night, it was a coincidental run-in a few days later that led them to believe fate had stepped in. The couple began dating soon after and, with the exception of a brief break, the two D.C.-area natives have been together ever since. Their love continues to grow and Lamar makes Emily smile more each day.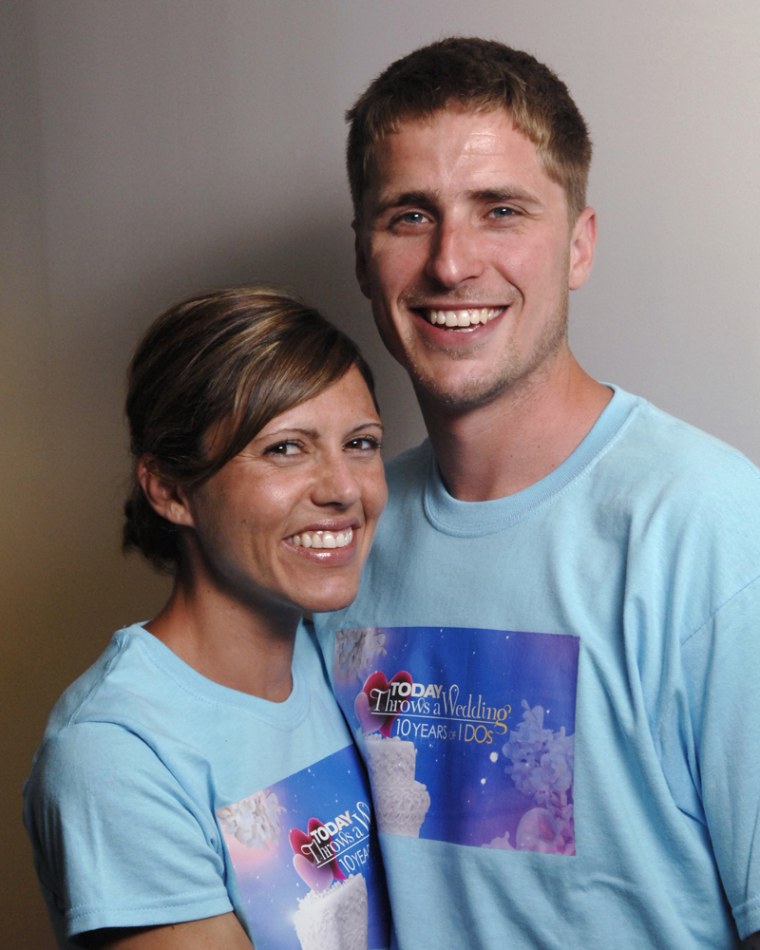 4. Leigh and Nick

The love story of Nick and Leigh is a tale of two runners crazy in love. Both Olympic hopefuls, Ohio-born Nick and Texas-raised Leigh found themselves in the same Olympic Development Program, where training was so intense, dating among athletes was not only looked down upon but forbidden.
The moment Nick and Leigh met each other, they felt a connection so intense that their hearts were racing. Initially skeptical of breaking the rules by dating, Nick and Leigh played it cool. But after realizing their attraction was no longer deniable, the two began to sneak around like a love-struck Romeo and Juliet.