Six years ago, something very special happened on the TODAY plaza: Jenn Mendez and Lane Stowe met for the first time as they stood side-by-side and looked through the windows for a glimpse of Hoda Kotb and Kathie Lee Gifford on TODAY.
On Thursday, something very special happened again: Jenn and Lane stood side-by-side — on the other side of those same windows — and swapped vows live on TODAY as Hoda and Kathie Lee looked on.
Friends and family were also on hand for the sweet ceremony — Jenn's daughter served as the maid of honor and Lane's brother was his best man. And of course, her father walked her down the aisle.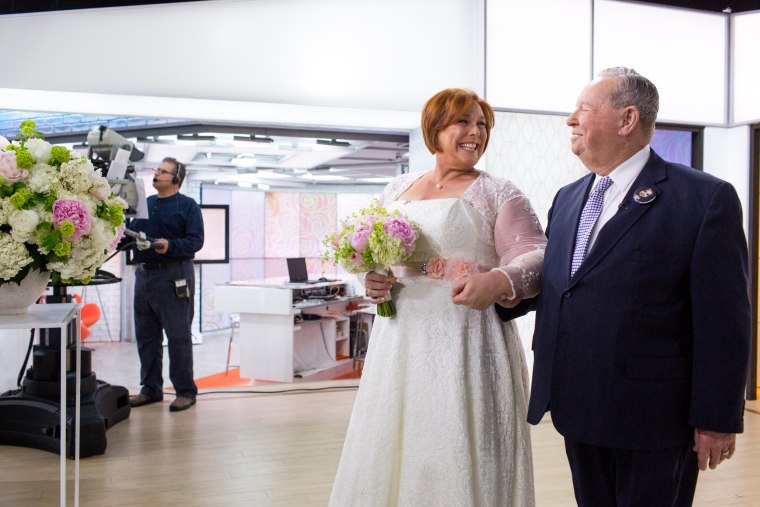 Despite taking place on live TV, it was a traditional wedding with the couple's own pastor there to officiate.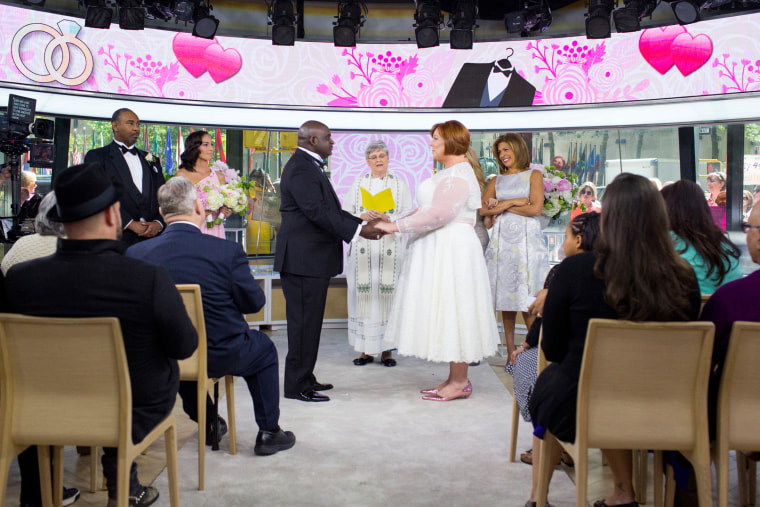 MORE: Meet the couple who found love on the TODAY plaza
And there beautiful music, too, as country singer Kristian Bush (of Sugarland fame) serenaded the newlyweds for their first dance.
Once the dance ended, Lane said he was "over the moon!"
But there was still more to get excited about, as Hoda and Kathie Lee presented Jenn and Lane with a wedding gift they're sure to enjoy — a Napa Valley honeymoon.
Before saying farewell to the couple, Kathie Lee raised a glass of bubbly and spoke for the whole TODAY family: "Thank you for finding each other — and giving us the privilege to be a part of it."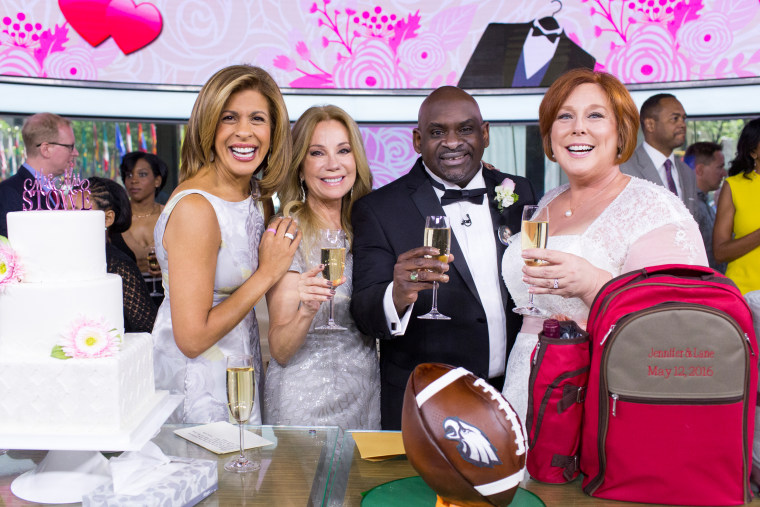 Congratulations Mr. and Mrs. Stowe!
Follow Ree Hines on Twitter.