Patty Oikawa and Adam Zeilinger's first date, over a decade ago, consisted of an entire week backpacking through Panama. 
Before Panama, though, came poetry.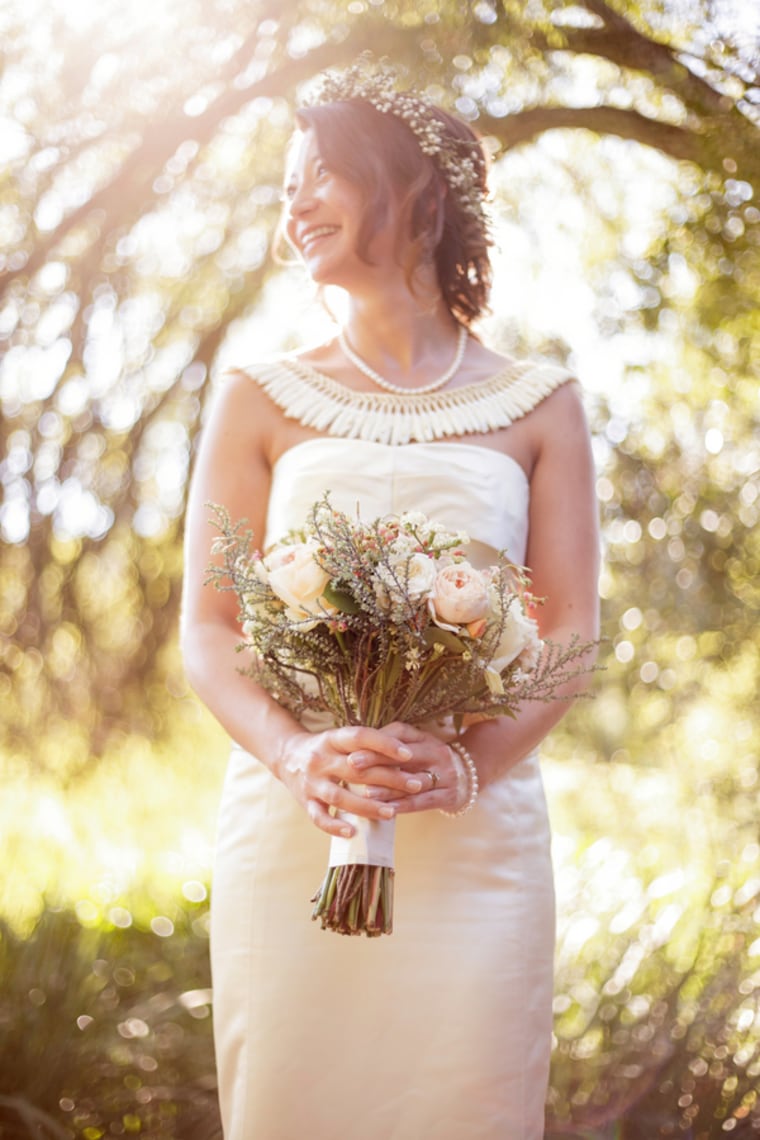 The two became friends while studying tropical ecology in Costa Rica, and though they returned to different places when they came back to the United States, they knew they'd formed a special bond. After all, there are only so many environmental scientists who write poetry and listen to punk rock that one is likely to encounter in a lifetime.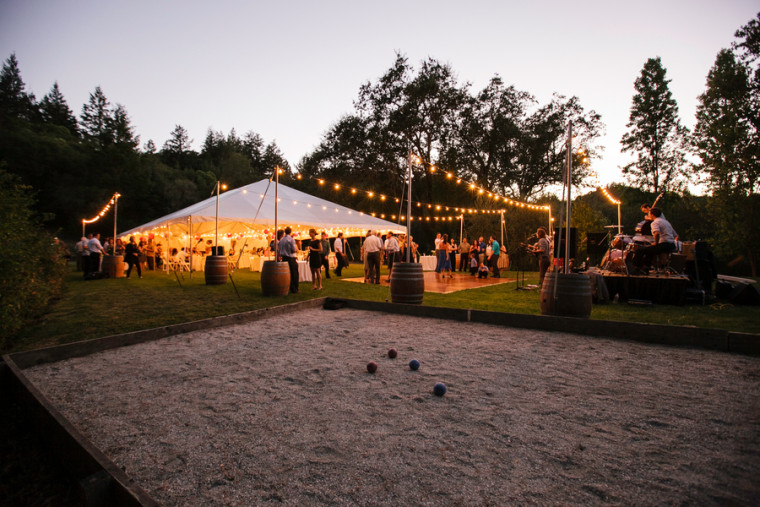 "So this is kind of embarrassing," Patty, 31, admits, "but we both write poetry and we exchanged poems over email. That's how we stayed in touch."
As they both made plans to return to Costa Rica, Patty took a chance and asked Adam to join her on a trip to Panama. That's where the moment happened that blew their friendship out of the water.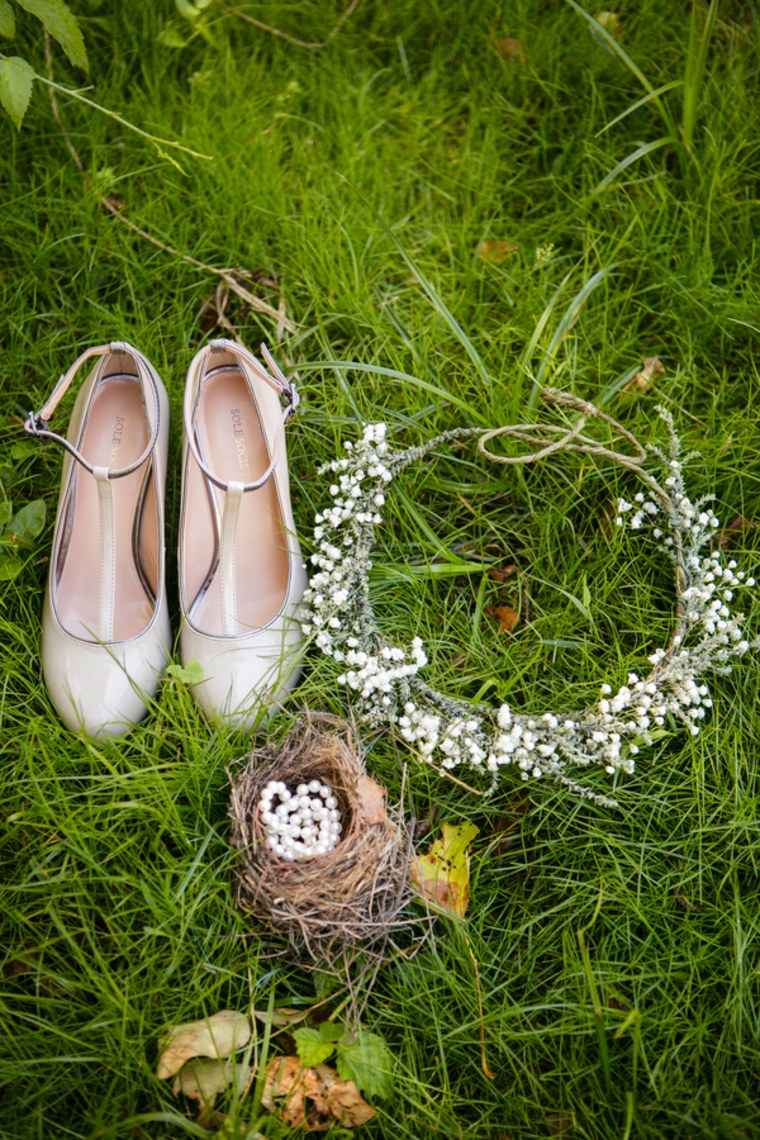 "We were staying in a little room in a high-elevation mountain village," Patty remembers. "We'd gone out, got some beers and played pool, when it started to downpour. It was beautiful and misty when we got back to the room. That was our first kiss. And then we were together."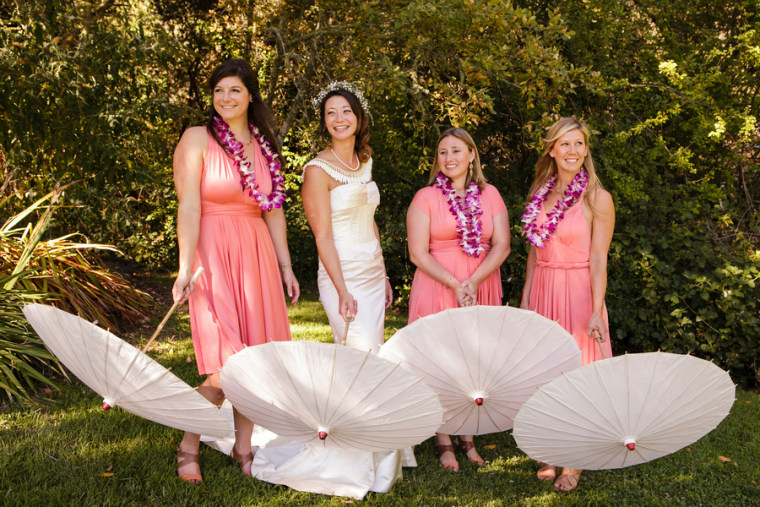 As if the romance of the setting wasn't enough, Patty's calm demeanor sealed the deal for Adam.
"Besides connecting on more underground styles of music and our love of nature, she has a certain kind of quietness," he says.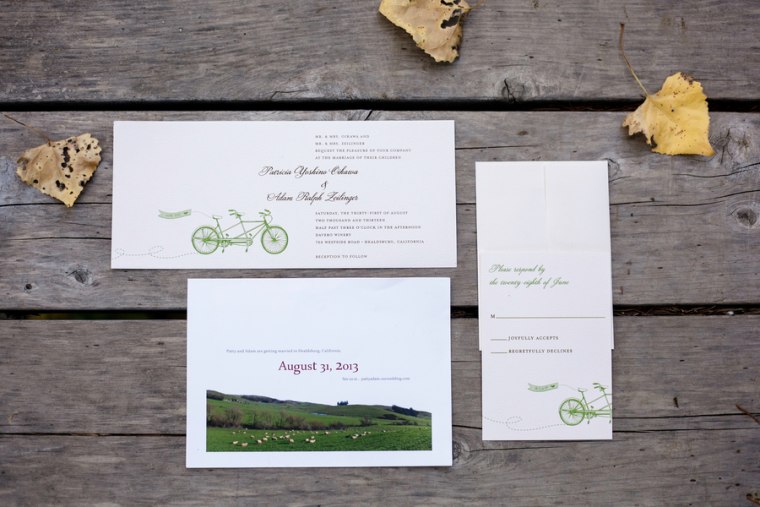 "We're both really fun-loving, adventurous people, but we don't like being the center of attention," Patty confirms.
Thus began the couple's long-distance relationship, spanning 6 years and separate PhD programs—his in Minnesota and hers in Virginia. And while the distance brought its challenges, it also helped clarify how important their connection was.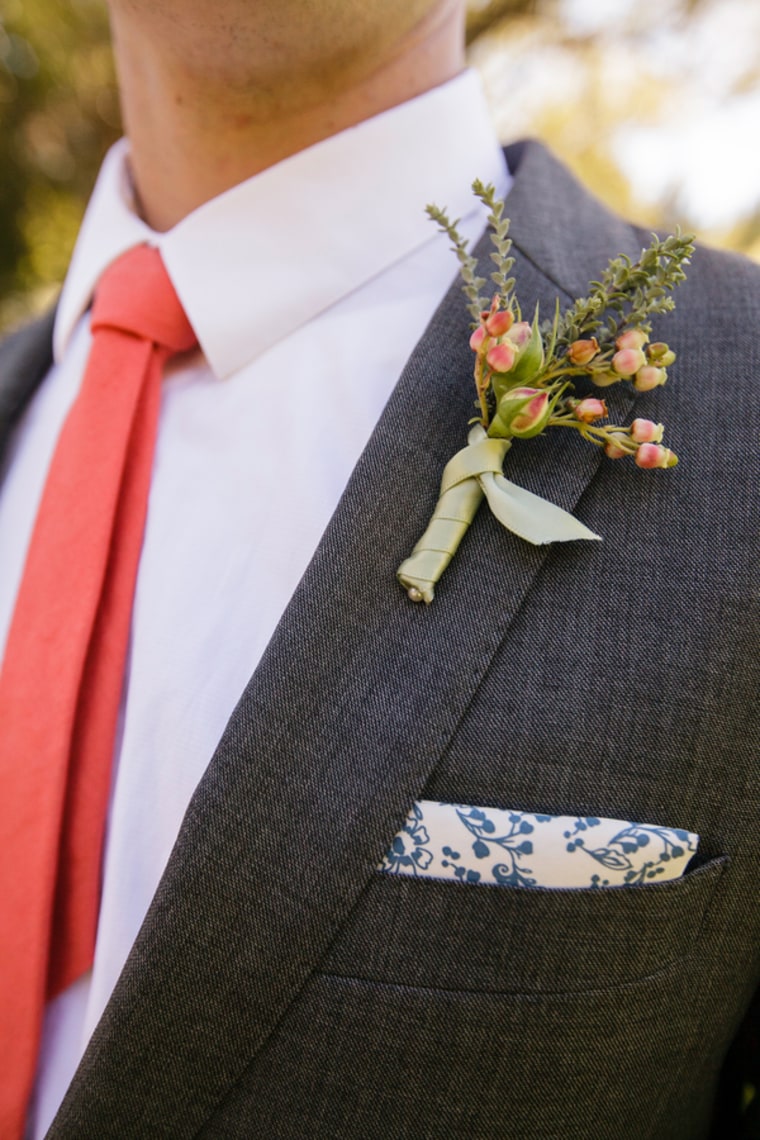 "We took it gradually, day by day," Adam remembers. "The circumstances of having to maintain a long distance relationship, but feeling like it was worth maintaining, signified that it was something very special."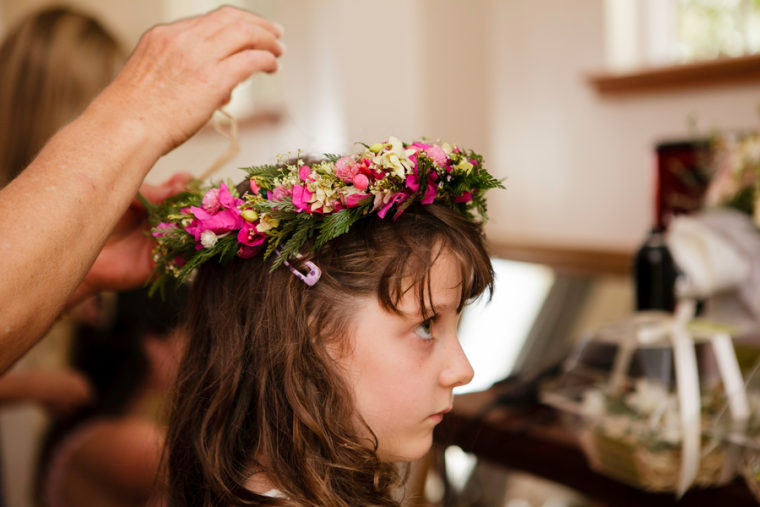 The distance finally ended when Adam completed his PhD and made his home with Patty in Virginia. Soon after, the future husband and wife positively knew they'd found their match.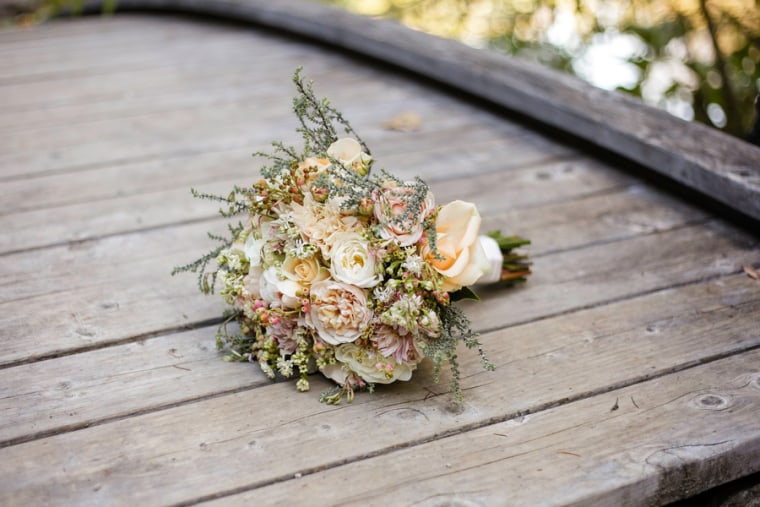 "That's when I really knew that it was going to work," Patty says, "that we could get married and it would be great. All of a sudden, we we were together all the time. And it was seamless." 
Their engagement was still a few years in the making, though.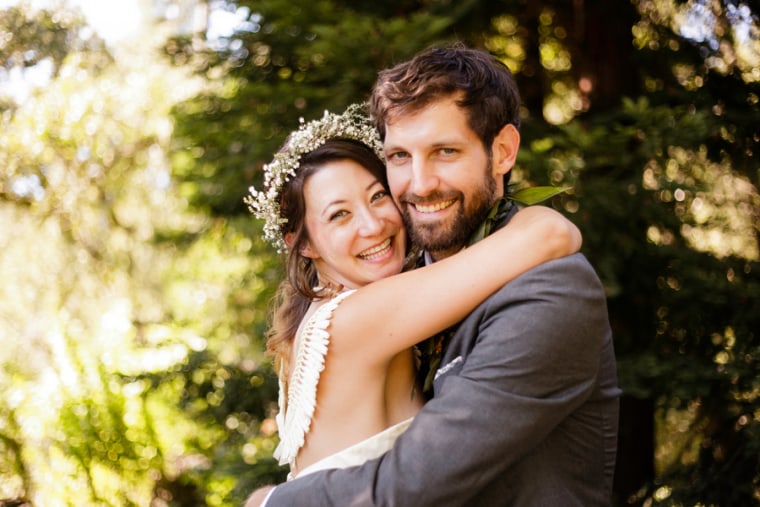 "I took a while, but part of that was me looking for the right kind of ring and the right kind of place and time," Adam explains.
That time came in 2012, on the first night of a two-night backpacking trip into the Sierra Nevada Mountains. Patty had just woken from a nap after helping pitch the tent in the brief afternoon rain. Together, they sat on a big rock overlooking Lake Valentine. They were the only people in sight. Despite all the makings of a fairy-tale proposal, it was the last place and time Patty expected Adam to pop the question.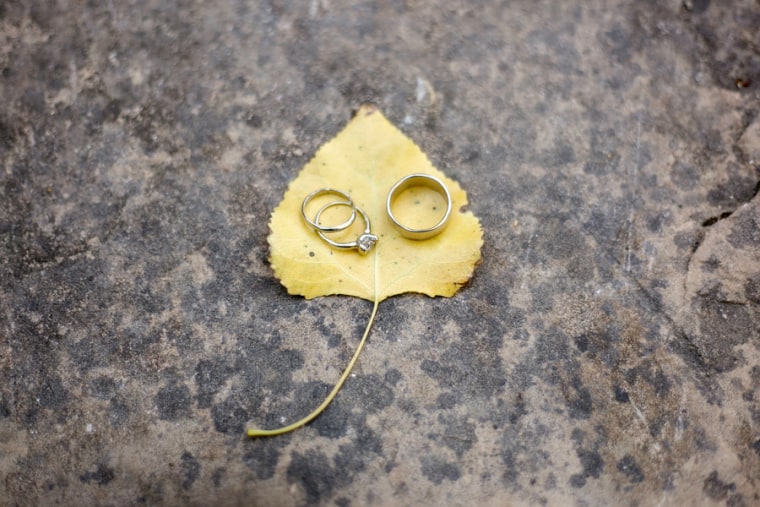 "We'd been backpacking and I was dirty and tired and he came with this ring and I was just flabbergasted," she says.
"I'd put it in my pocket while she was asleep," Adam explains. "Then we were looking at the lake and I got on one knee and asked her."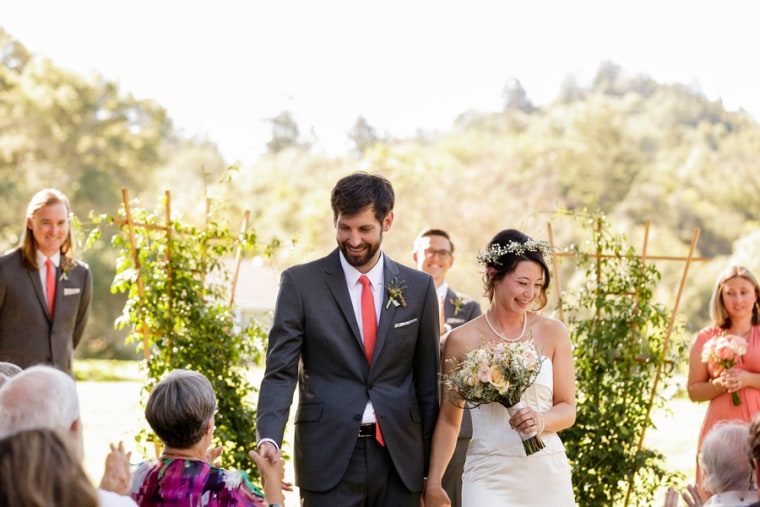 They were married one year later, almost to the day, at the DaVero Estate in Healdsburg, California, a venue Patty's parents discovered just fifteen minutes from their own home.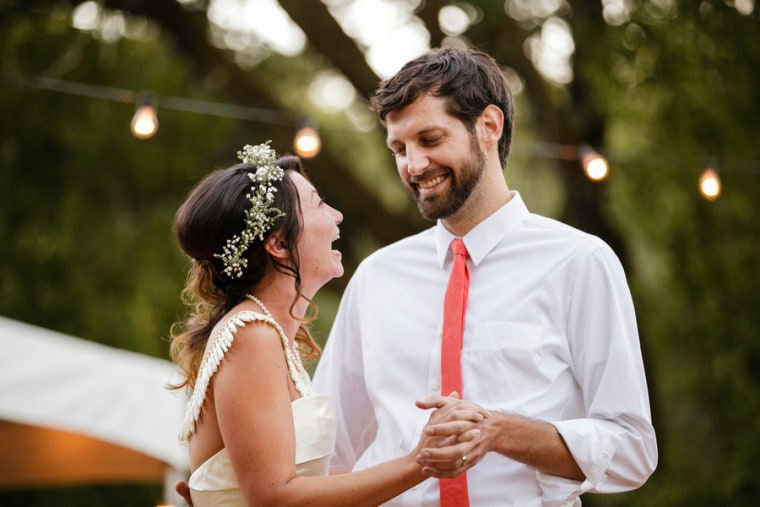 "They happened to pull over one day and inquire," Patty says. "They have just one wedding a year there, because it's not their main business, but the owner was there and she seemed great. When I went up and looked at it, I was just blown away."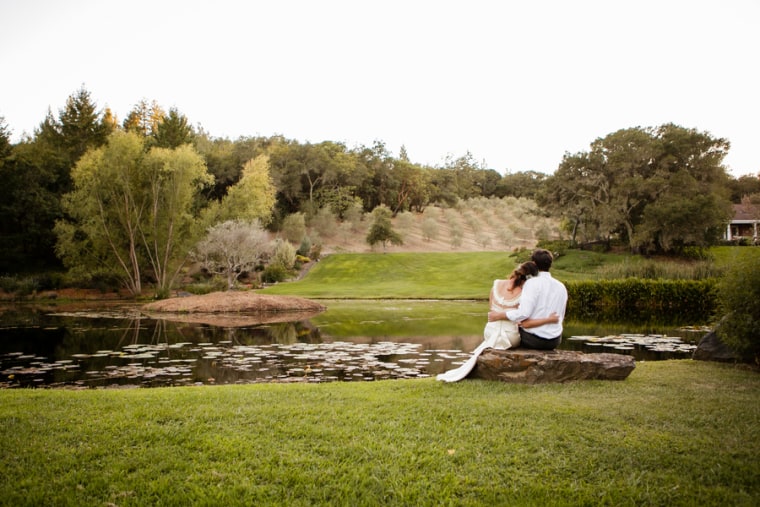 Da Vera Estate boasts olive orchards and a lake — the perfect place for the bride and groom's 100 guests to stroll and relax after their Aug. 31 ceremony.

Keeping things local helped with the mood stay relaxed, as well.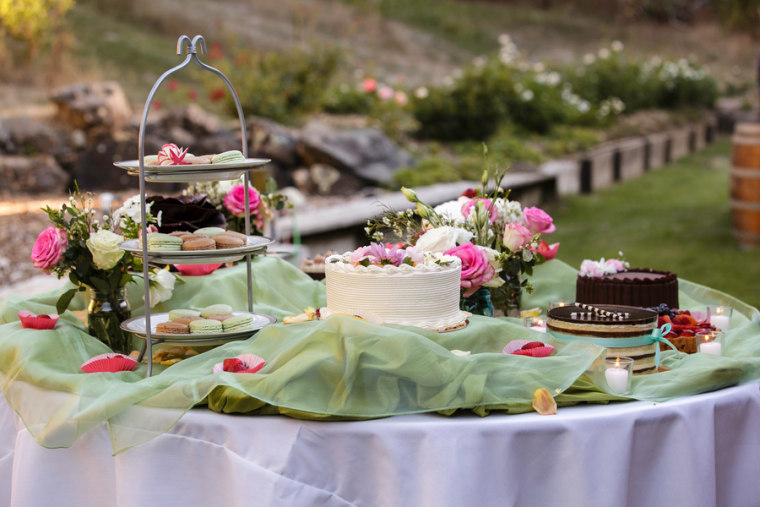 "We had a pizza company come in and they brought their own wood-fired pizza oven," Patty said. "We bought all the wine and beer and went to a couple local bakeries and bought all the cakes. We didn't have an official cake, but my mom took care of the dessert table, and there were ten different types of cake and lots of little cookies."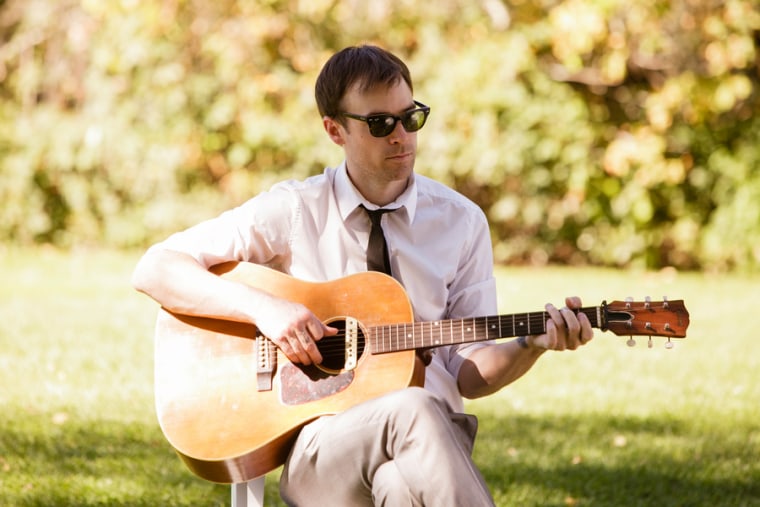 They also hired local band Frankie Boots and the County Line as the evening's entertainment. The band's lead singer played acoustic guitar as Patty walked down the aisle, with a garland in her hair, in an old Hollywood-inspired, cream silk gown.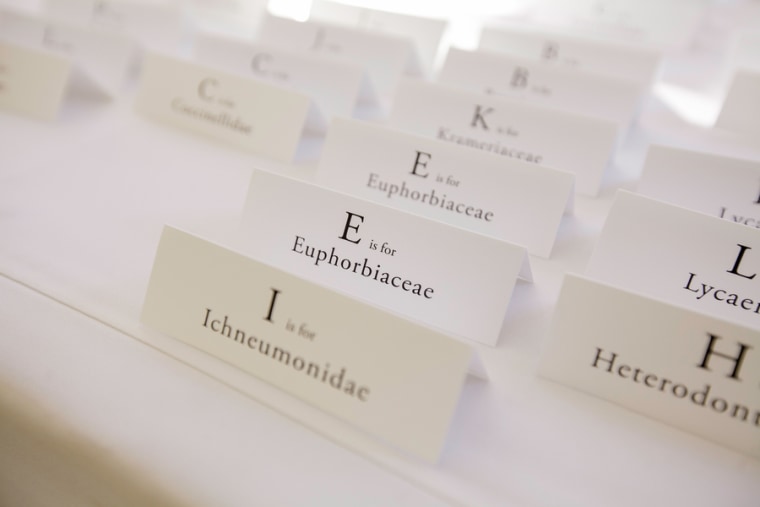 Their personal touch could be felt everywhere, from the seating chart, which Patty's brother put together, to the table labels written in Latin, which represented insect and plant families.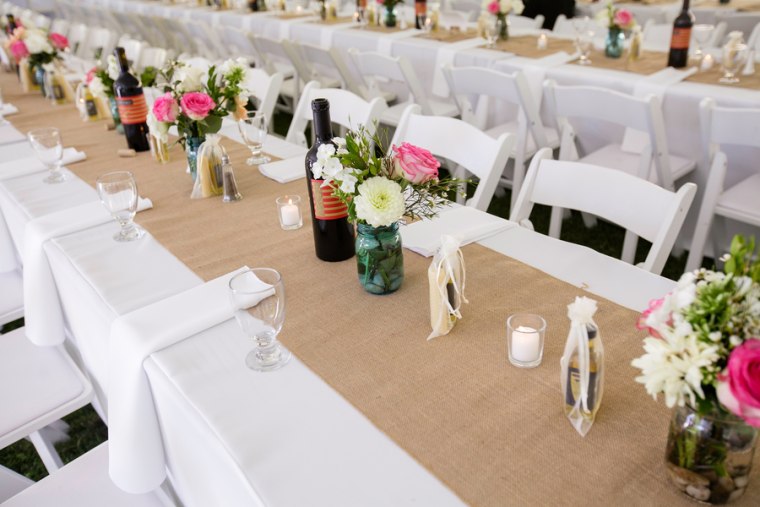 The flower arrangements came courtesy of Patty's dad, who had owned a nursery. The soft collection of pinks, whites and corals, from a market in San Francisco, were arranged with the help of Adam's sister.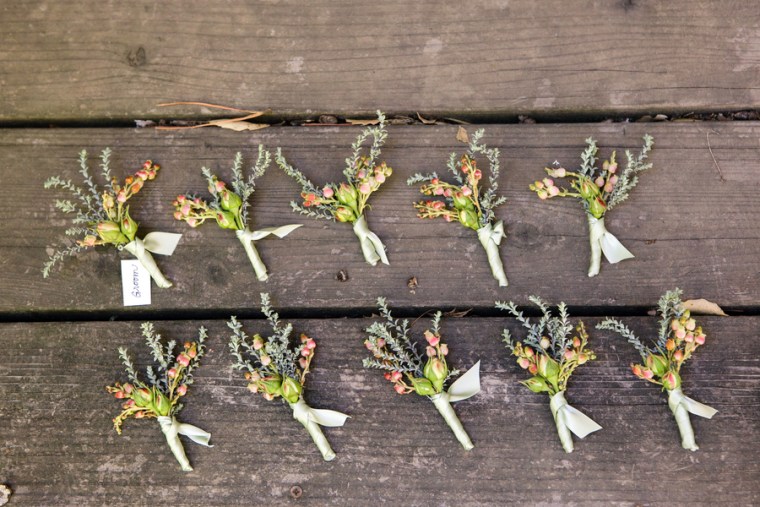 The whole day was really a family affair, with everyone on both sides pitching in to contribute to the finer details.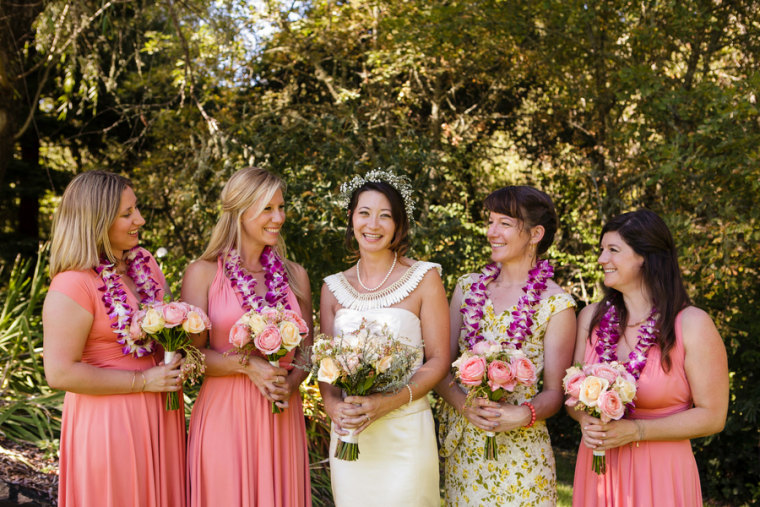 "My grandpa's partner is Japanese," Patty says, "and she made me 100 cranes that my mom strung up and had draped over our chair."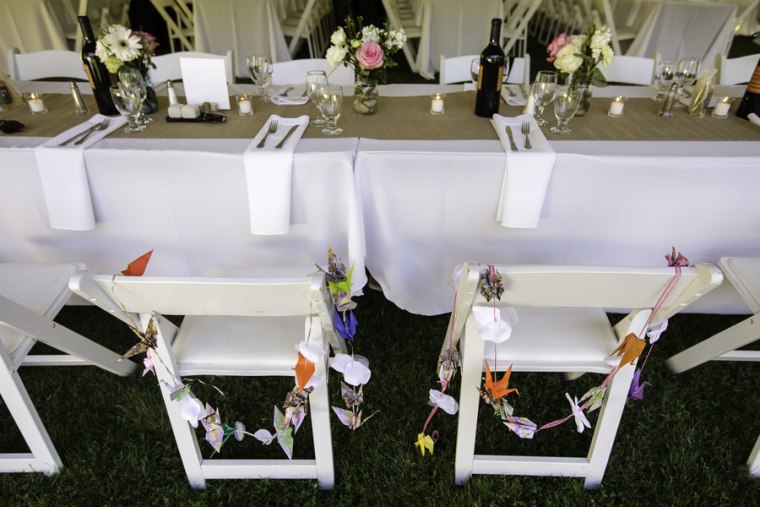 "I grew up in Hawaii," Adam adds, "and my mom brought over leis for myself and Patty and the wedding party. The style of the wedding reflected outdoorsy, northern California wine country, but then we had these Japanese and Hawaiian influences from our families."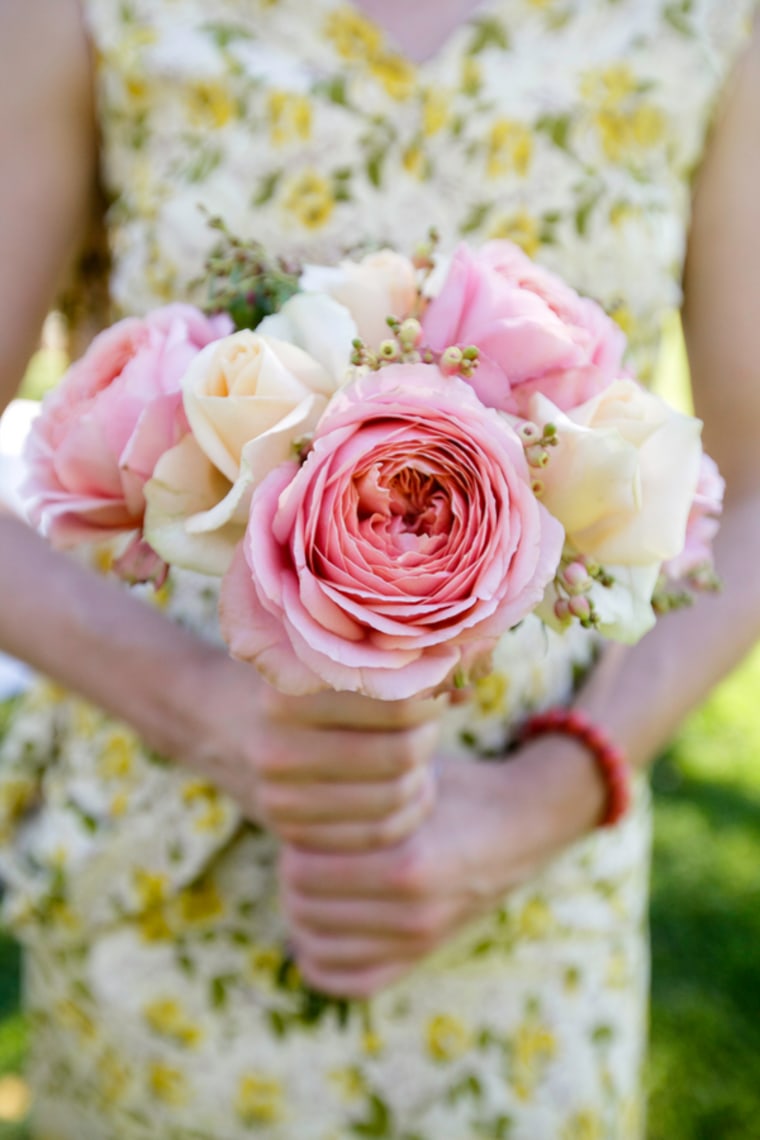 After a series of emotional toasts came the dancing. The first dance was actually a shock to the groom, who had arranged for their band to perform. But that's not what happened.
"Patty used to play in a band in grad school," Adam says. "And her friends from the band have a tendency, at weddings, to do a song. Usually from the 80s. Usually improvisational."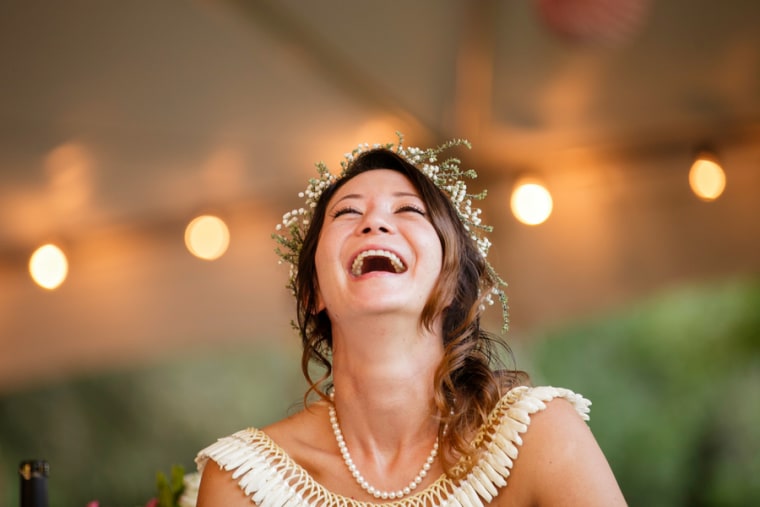 Patty had secretly given her old band the okay to open the night with a bang. Which is how Adam and Patty shared their first dance as man and wife slow dancing to a song by INXS.
"It was great and hilarious," Patty says.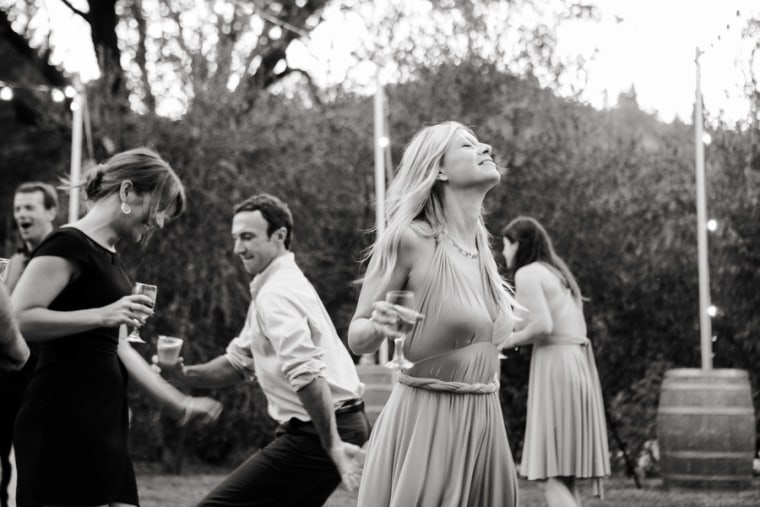 Husband and wife — and their guests — agree: the dancing was the most fun they had all day. "We were focused on having a wedding where people would have a lot of fun," Adam says. "Beautiful and elegant, but fun. And I remember looking around while the band was playing and it was clear we'd achieved that."
Still, it's a quiet moment that shines most brightly in the couple's memory of their big day.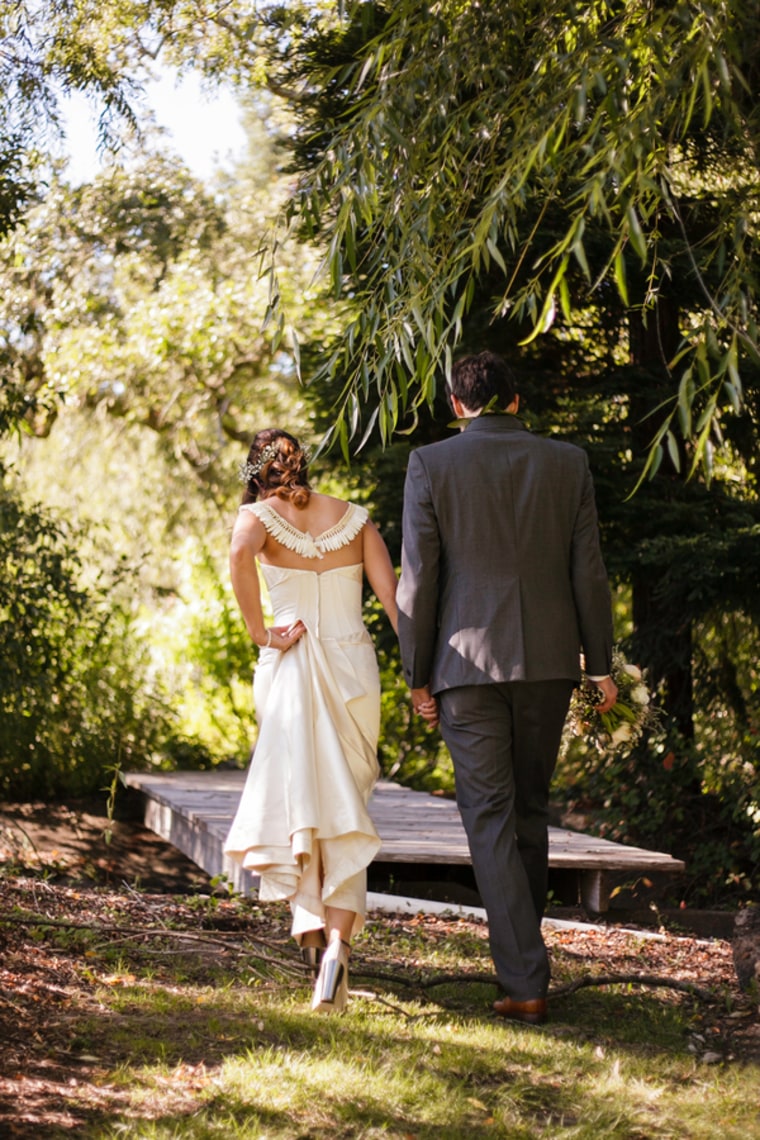 "In the evening, right after the sunset, we took a little stroll together," Patty says. "All the stress was gone at that point. And the light was gorgeous."
After getting married, the newlyweds moved to the San Francisco Bay Area, where they both work as researchers at the University of California, Berkeley. These days, their long distance relationship is but a distant memory.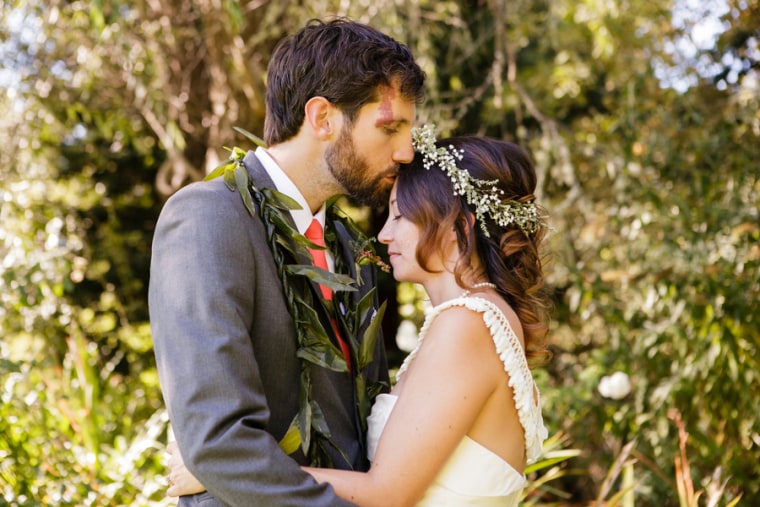 "We eat every meal together," Patty says. "We just love it here. We want to stay forever."
All photos provided by Lady of Light Photography. See more TODAY real weddings here.
After bonding over poetry, music and backpacking, Patty Oikawa and Adam Zeilinger married in a relaxed California wedding.