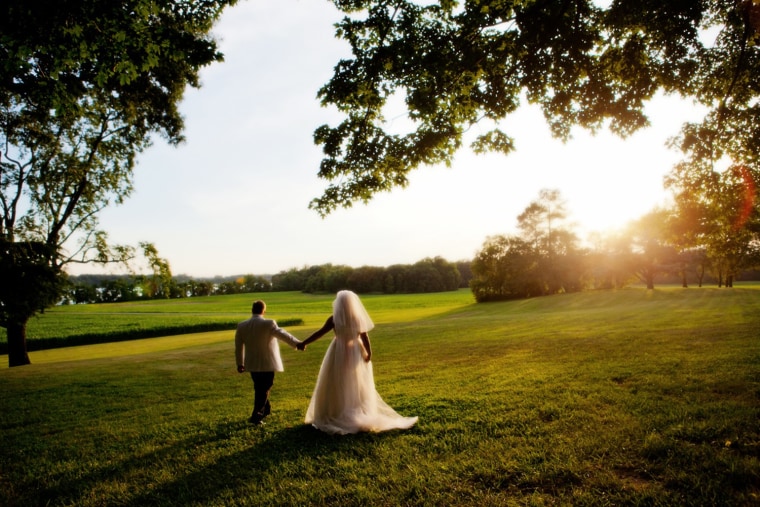 It's been said that music has the power to bring people together. And for no one is that more true than for Jennice Walter and John Countryman, whose love of rock 'n' roll and musical theater brought them together one night in Maryland, sending them on a tour of the country and, ultimately, the biggest adventure of all — marriage. 
It all began at an Annapolis, Maryland bar in March of 2011, where John's band, The Dirty Names, was playing for the night. Jennice, who at the time was studying law at The Catholic University of America in Washington, D.C., had come with mutual friends the two shared. Immediately, Jennice noticed the cute guy on the piano.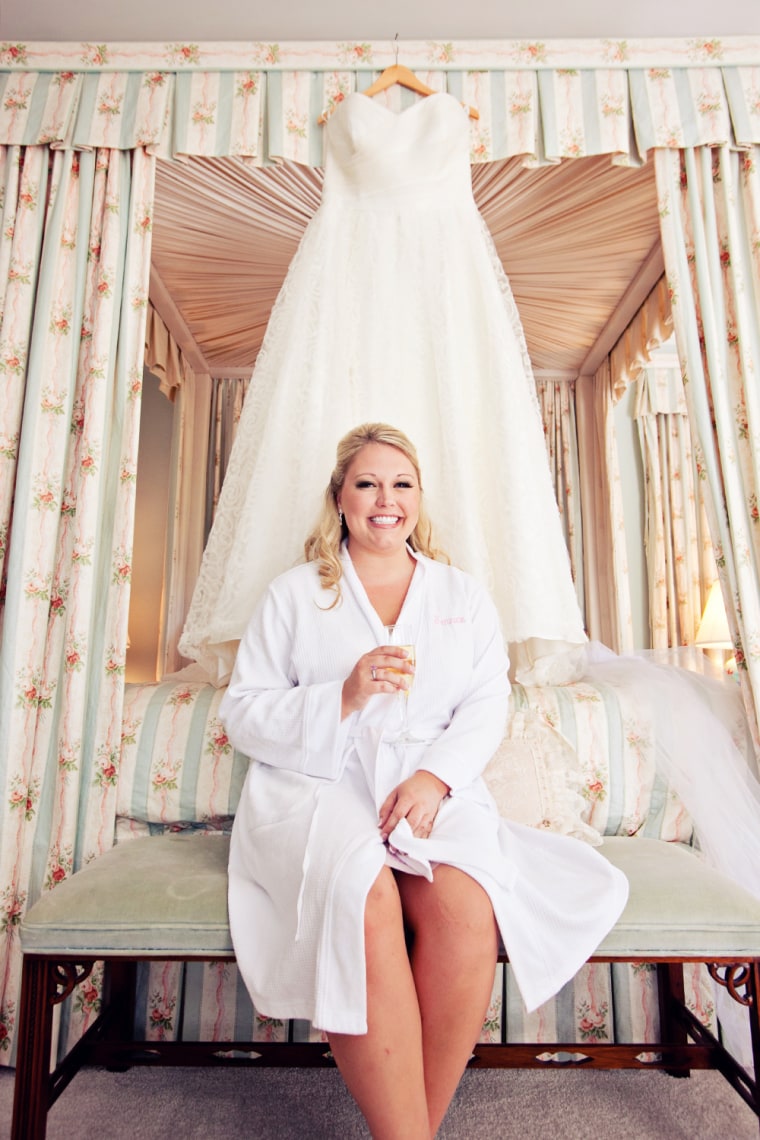 "She picked me out of the lineup," John, 24, told TODAY.com. Once they started talking, Jennice was thrilled to find out that John, who hailed from North Carolina, was a fellow Southerner. 
"I'm from the South, so it was nice to finally hear a sweet Southern draw and have a handsome face to put next to it," the 29-year-old Houston native said.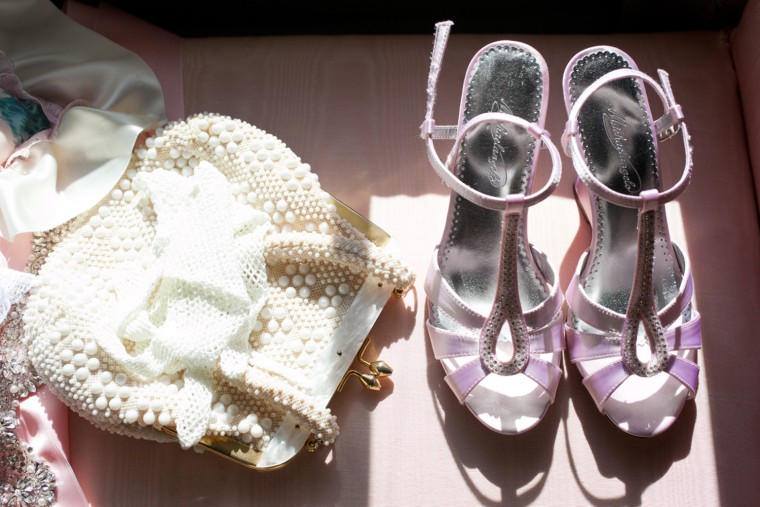 And it was clear that a geographic connection wasn't the only thing the two shared. 
They both had a passion for music — John was a traveling musician and Jennice had studied at the Boston Conservatory and had worked in casting for musicals in New York.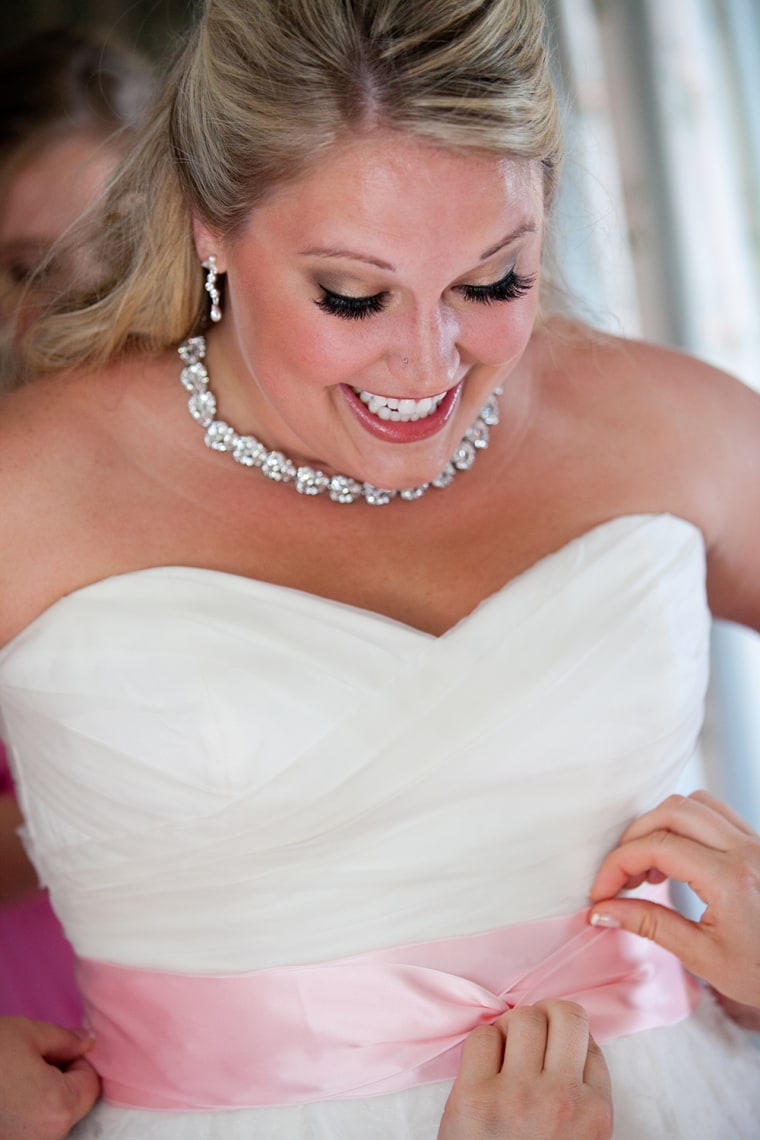 Rock 'n' roll, however, was what really did it for the two of them. "That was a huge connection for us," John said. "We would sit around and play records for hours." 
Neither had been looking to date but after only a short time together, the couple was smitten.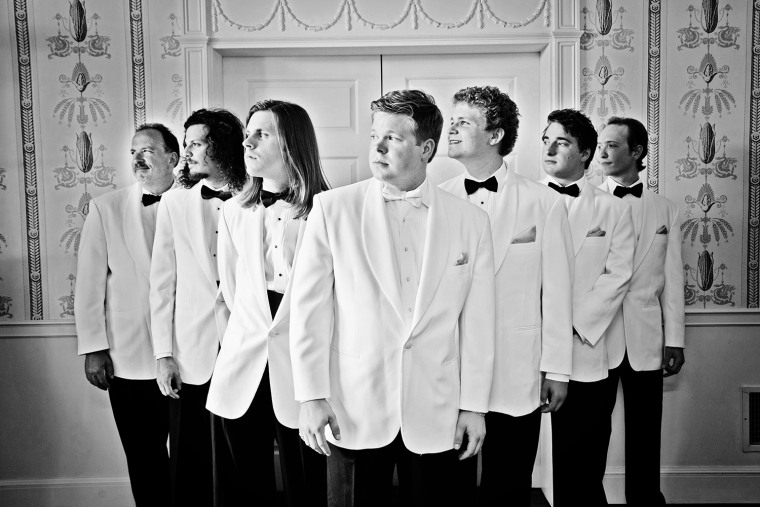 "I remember John telling me that clichés were there for a reason," Jennice said. "It was so electric, instant. We were both taken back by it."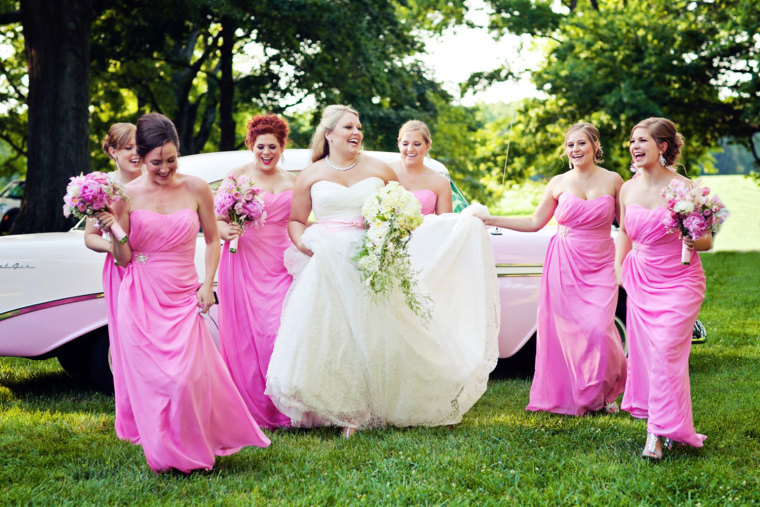 But with the economic unpredictability of being in a band, John knew he'd have to readjust his life a bit to prepare for their future together. Though Jennice didn't want him to quit the band, he soon left his music behind for a job at a bank.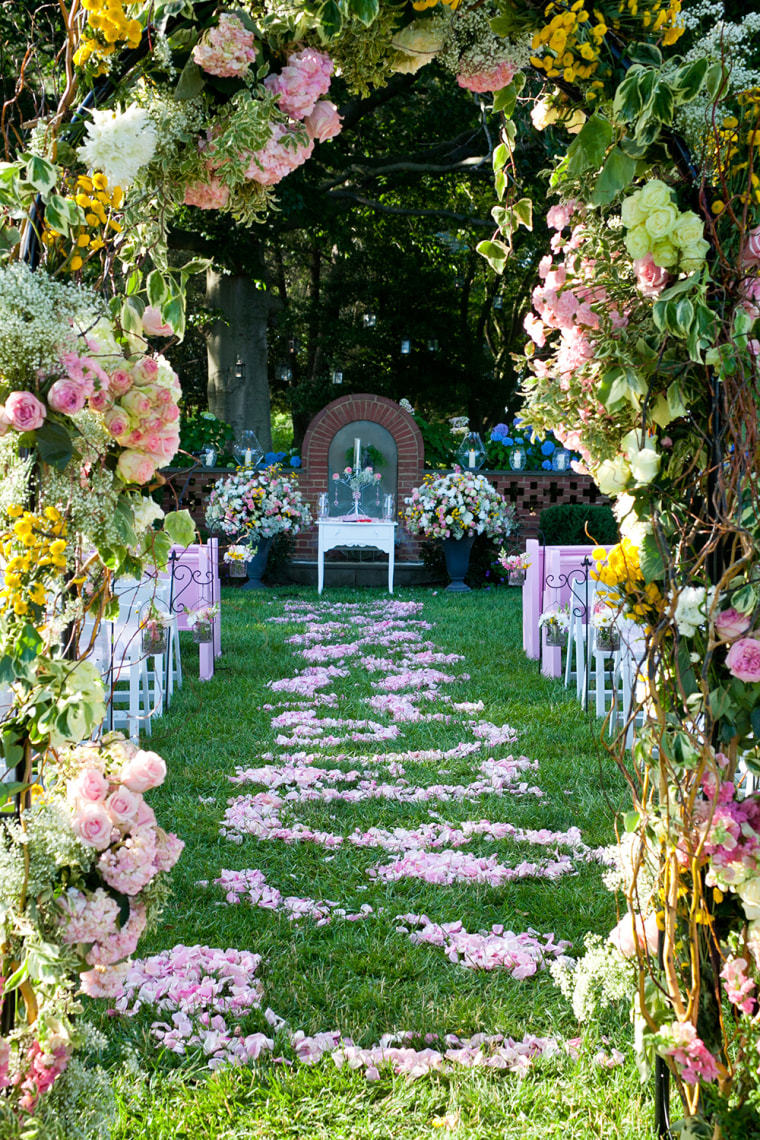 The two had been dating for 10 months when Jennice went out for an evening on the town with her girlfriends. But what she didn't know was that the whole night was a set-up by John to propose to her. 
Jennice, for her part, was not entirely in on it. "Now, looking back, they took me on a bar crawl through Annapolis to all the places John and I had been," she said.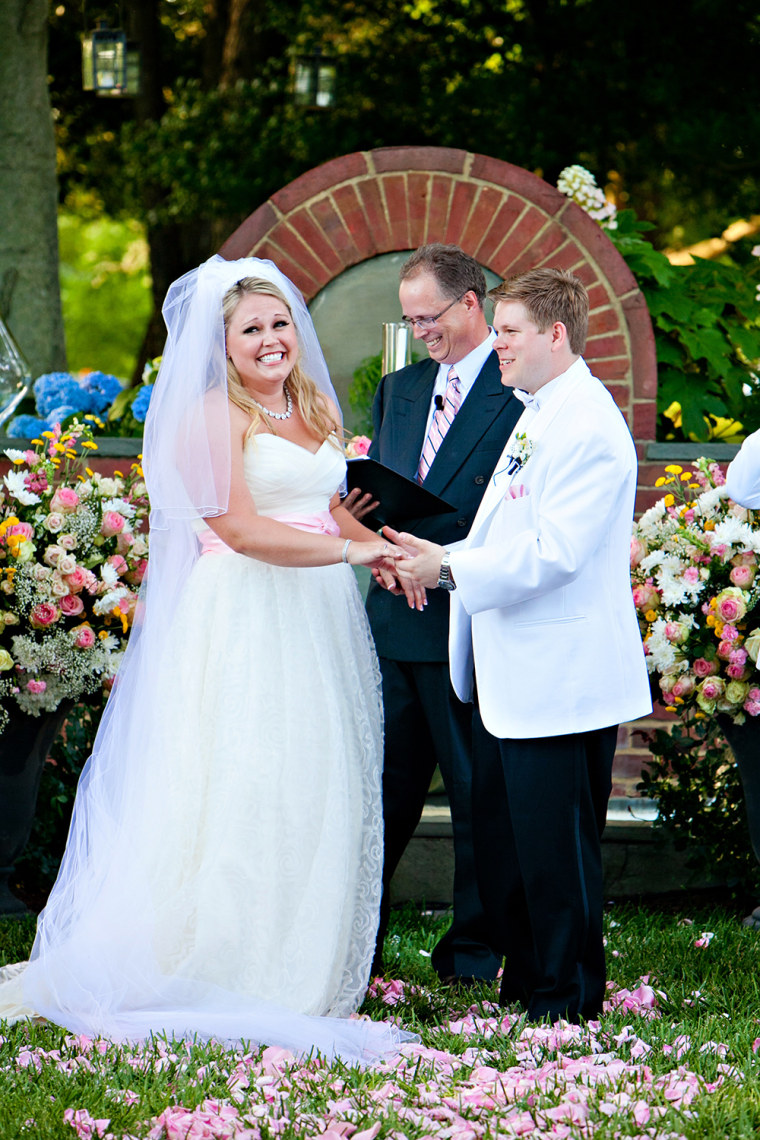 After hitting all the locations that were meaningful to the couple, including the bar where they first met, John eventually crashed the girls' night. He then took Jennice on another tour of the city which ended at the Maryland State House, where he proposed under the portico. 
After a happy "yes," the pair headed to their favorite bar, where their family and friends were waiting to celebrate.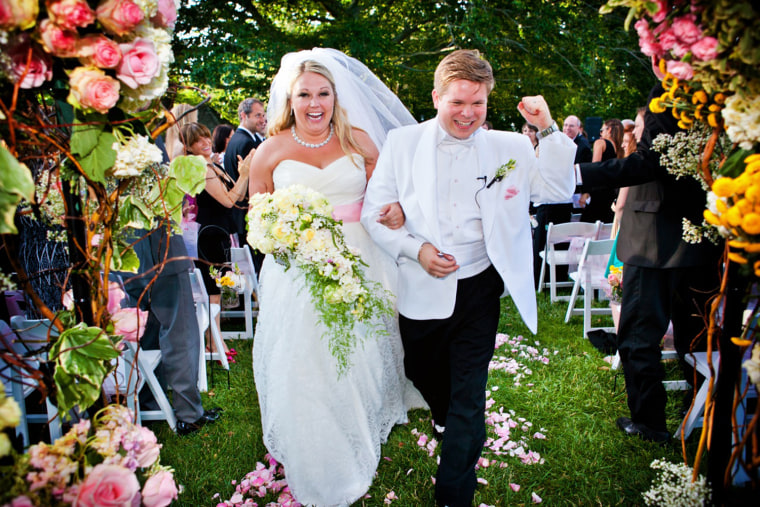 Jennice began planning a pink, rock 'n' roll-themed wedding, but not without the help of another important person.
"I really kind of handed the reins over to my mom and she ran with it," she said.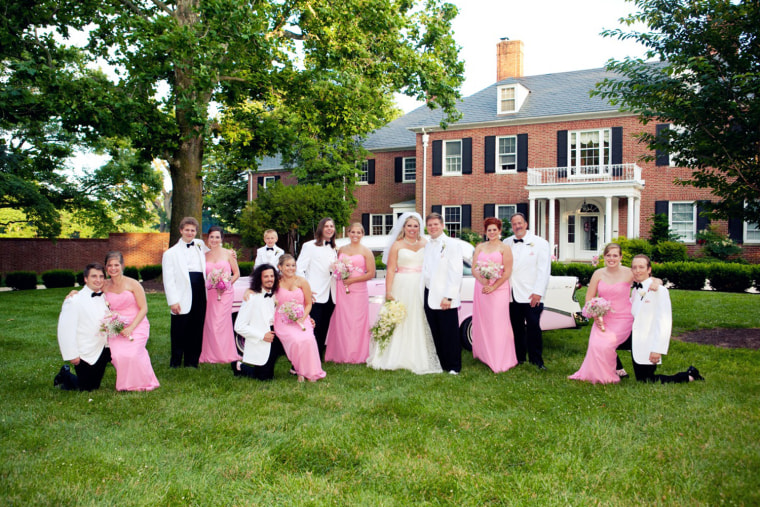 The signature decoration was their vintage pink Chevrolet.
"We found it abandoned the side of the road and did a quick paint job on it," John said of the car.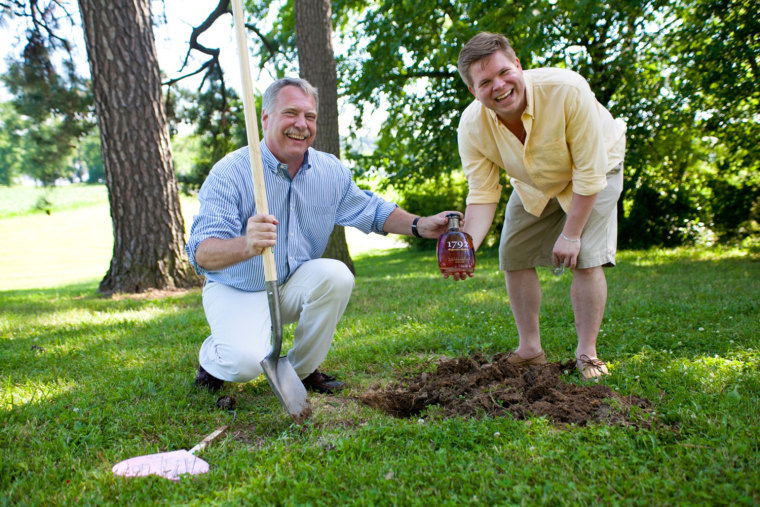 In keeping with the classic rock theme, they added small creative elements, like a pink electric guitar that family and friends signed in lieu of a guestbook and old-fashioned records that doubled as table assignments. 
The couple chose to rent out Brittland Manor in Chestertown, Maryland, after Jennice and her parents happened upon the estate while driving on the coast. They opted for both an outdoor ceremony and reception on the property, and the majority of the wedding party actually stayed at the Manor for the week.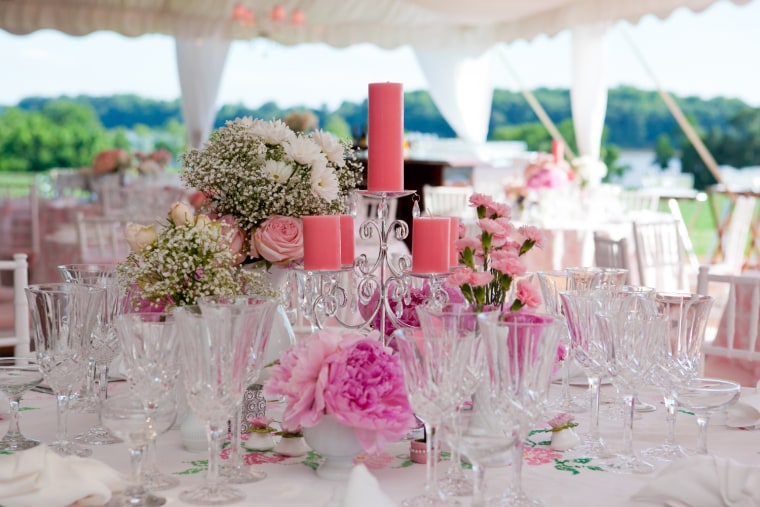 "It was 500 acres in the middle of nowhere," Jennice said. "We actually rented out golf carts because John and the groomsmen were staying on the other side." 
On the day of their June 22, 2013 wedding, everything went according to plan — including the beautiful summer sunshine for their outdoor festivities. The two attributed it to Jennice's father and John burying a bottle of bourbon the day before, a Southern ritual to ensure good weather.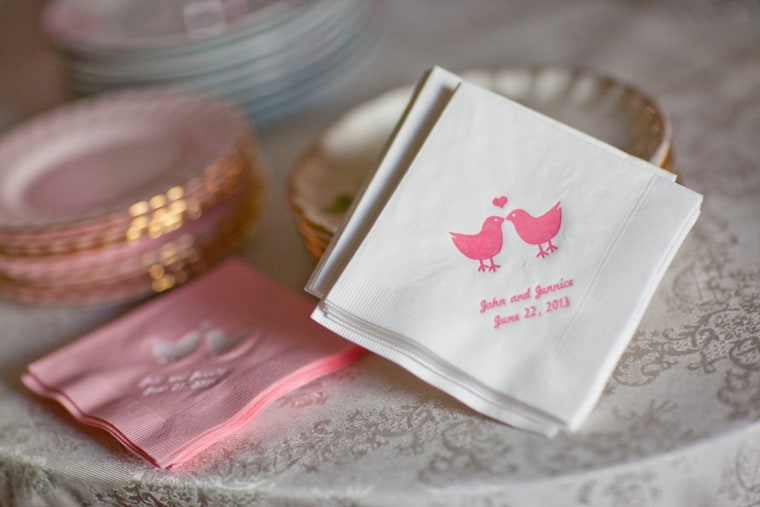 The evening ceremony took place on the property's garden, overlooking the nearby Chester River. Choosing to stick to the romantic tradition of not wanting to see each other until the service, the couple spent the day apart.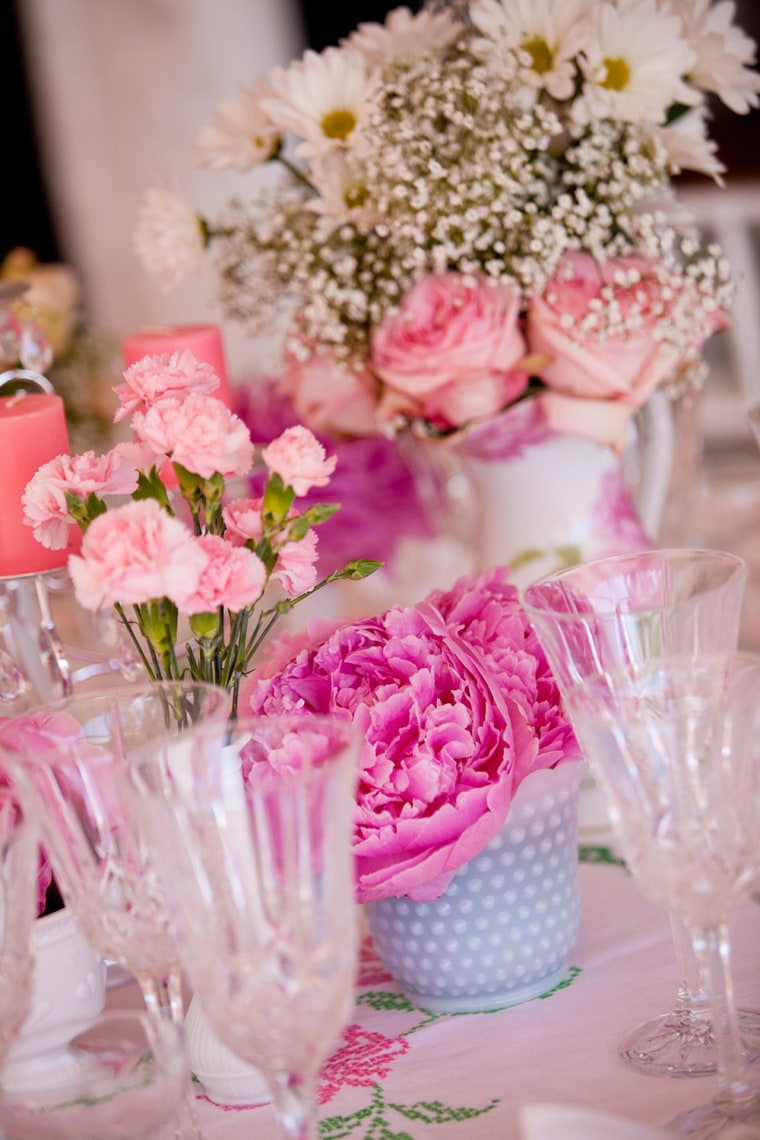 For John, that decision paid off. "It made that moment. It was heart stopping for me," John said about when he saw his bride. "That moment was really cool." 
After exchanging vows, they moved the celebration to a large tent on the manor's lawn. There, guests enjoyed a surf 'n' turf set menu and "J Squared" signature cocktails inspired by the couple's "J" names. But, with such musical family and friends, dancing soon overtook the reception.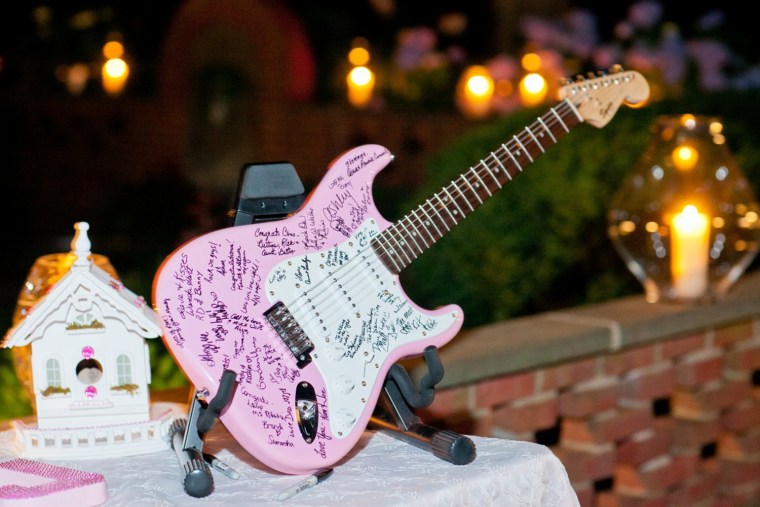 "By the time we got to the salad course, everyone was up and dancing," Jennice said.
The couple danced to "I Only Have Eyes for You," by The Flamingos, and later broke it down with family and friends to their favorite '60s hits by the reception's Motown band.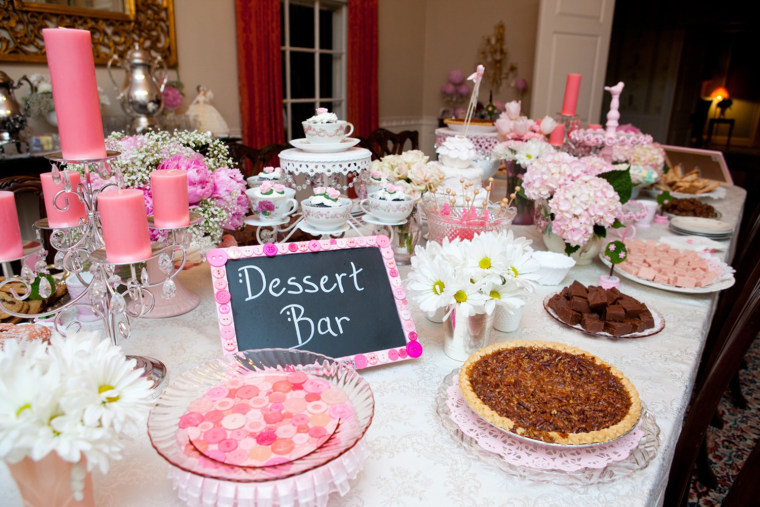 Hungry guests refueled after dancing with a taste of the wedding's three cakes: a piano cake, an armadillo-shaped cake (inspired by Armadillo's, the bar where the couple met, and the movie "Steel Magnolias") and a traditional wedding cake. And, thanks to a retro photo booth created by Jennice's uncle, loved ones could capture their own fun memories of the night.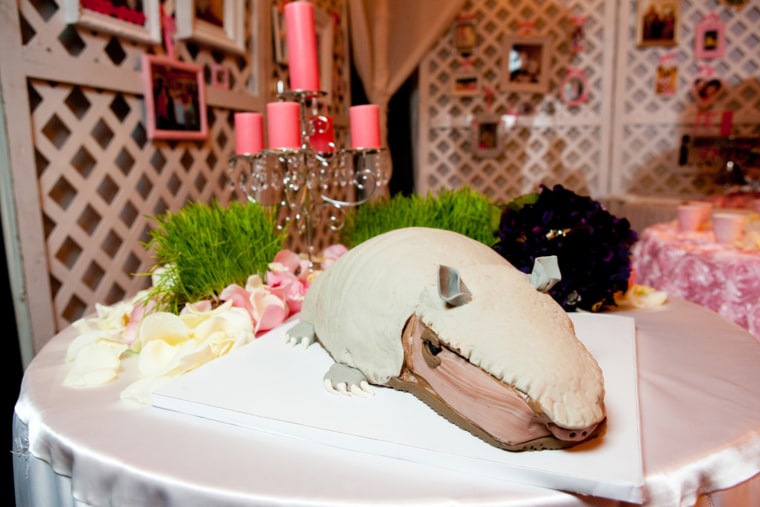 It wasn't until the wee hours of the morning that guests finally headed off to bed.
"We danced all night," Jennice said, adding that everyone from both sides had gotten along and had a great time together. "There was so much love. It was really cool."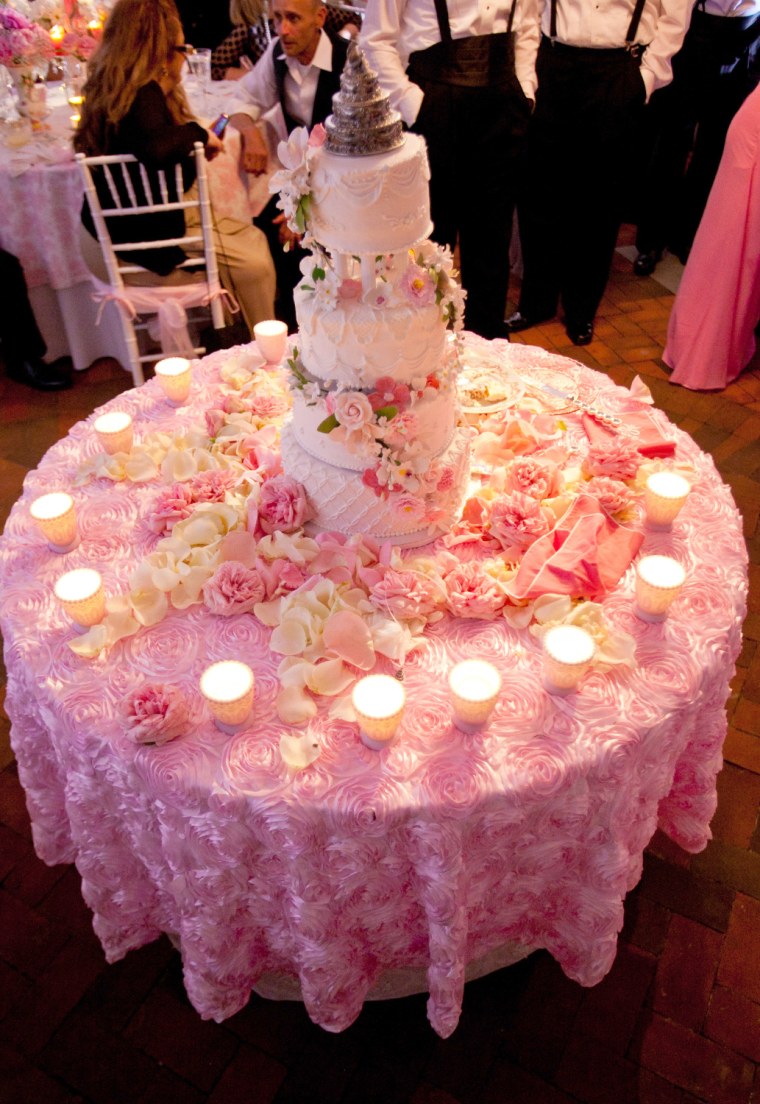 But the adventure wasn't over quite yet. Two days after their wedding, the two drove to New York City so John could audition for the part of Jerry Lee Lewis in the touring production of the musical, "Million Dollar Quartet." They were driving through the Lincoln Tunnel on their way home the next day when they got a call: He had gotten the role. 
After Jennice managed to snag a job as the manager of merchandise sales for the production, the two barely had time for a two-week honeymoon in Europe before they set off on a year-long tour with the musical. Seventy-five cities later, they're back home and looking to the next big thing.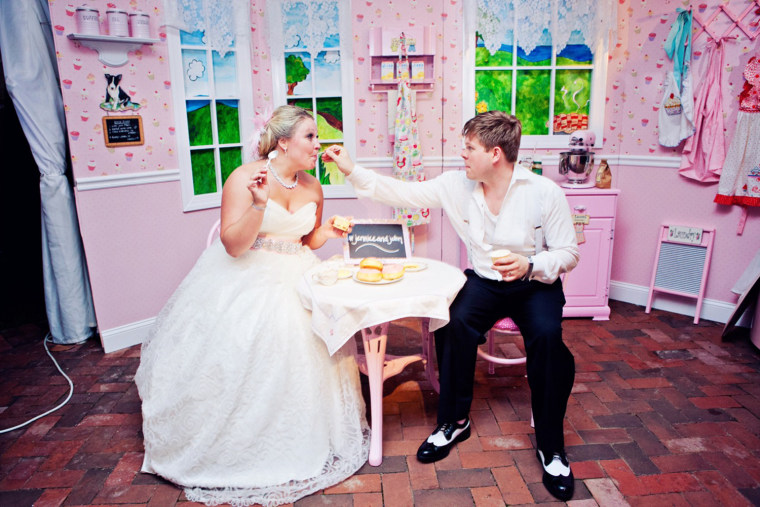 "It's been like an extended adventure, really," Jennice said. 
And even after months of living in hotels, the couple says life has never been better.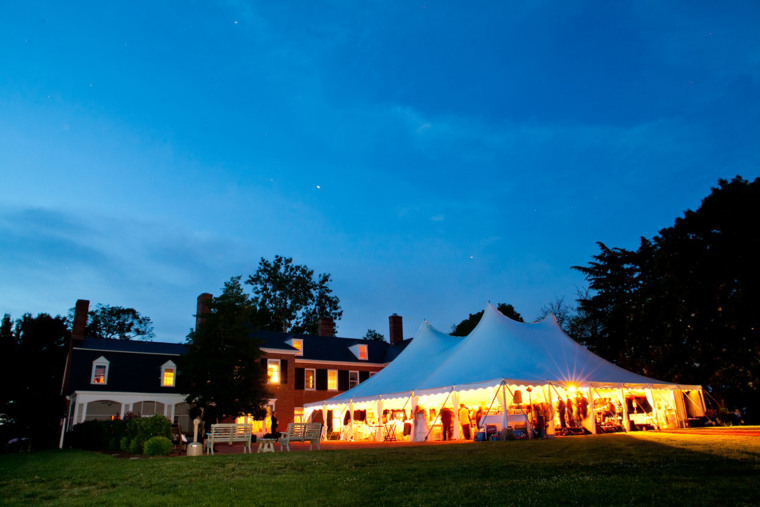 "I like that Jennice can make me laugh, and that I can make her laugh," John said. 
"We keep it light when we need to, but when it's time to buckle down it's easy for us to sync," Jennice said. "We're just a great team." 
With rock music as their passion, this couple channeled a rock 'n' roll wedding that was made complete with a pink electric guitar.
All photos provided by Amy Raab Photography. Check out more TODAY real weddings here.