Cinderella wore her slippers for one night. But, if you're like me, you live in your house slippers every day.
They're the first things I put on when I wake up and the last things I take off at night.
I was in the market for a new pair recently. I was also on a tight budget. So, at $85, the UGG Scuffette II Slipper — my first choice — was out of the question.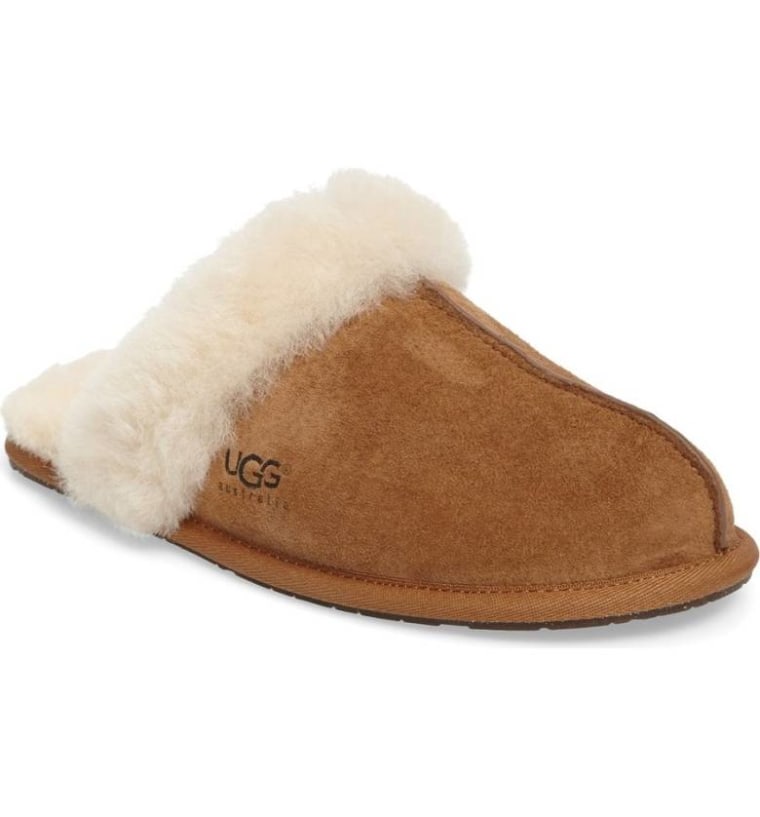 Instead, I ordered a similar (but much cheaper) pair that cost $17: the Clipp'li Women's Slip-On Faux Fur Warm Winter Mules, one of Amazon's best-selling slippers.
Rated 4.3 stars from nearly 2,000 reviews, they sounded promising.
The slippers are easy to slide into, if you order the correct size. So, go a half-size up. Since there's a faux fur lining, think of them as coming with a built-in pair of thick socks. Although 77 percent of reviewers say theirs fit as expected, I listened to the reviews suggesting to go up a size. I'm glad I did. I'm also glad I'm only a size nine because these slippers top out at size 10. (There is a men's version, though, that goes up to size 12.)
Clipp'li Women's Slip-On Faux Fur Warm Winter Mules, $15-$20, Amazon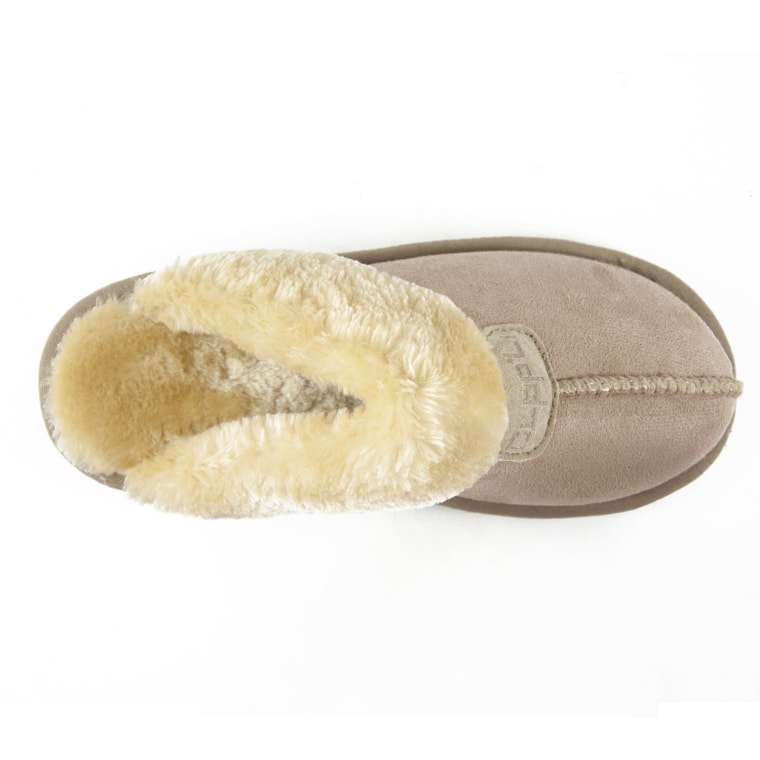 As advertised, they're warm. I quickly learned that unless I wanted to walk around in soggy faux fur, the only way I could wear these was without socks. You can try it, but I bet your feet will overheat.
In fact, they're so toasty I wore them outside in the dead of winter! They saved the day when I went out for a spray tan on a frigid February day — wearing flip-flops would have invited some frostbite. Surprisingly, the tanning solution didn't stain the cream-colored fur lining.
I'd never take that chance with UGGs, but these were only $17. They're cheap enough that if my dog chews them up, I won't even think about getting rid of the dog.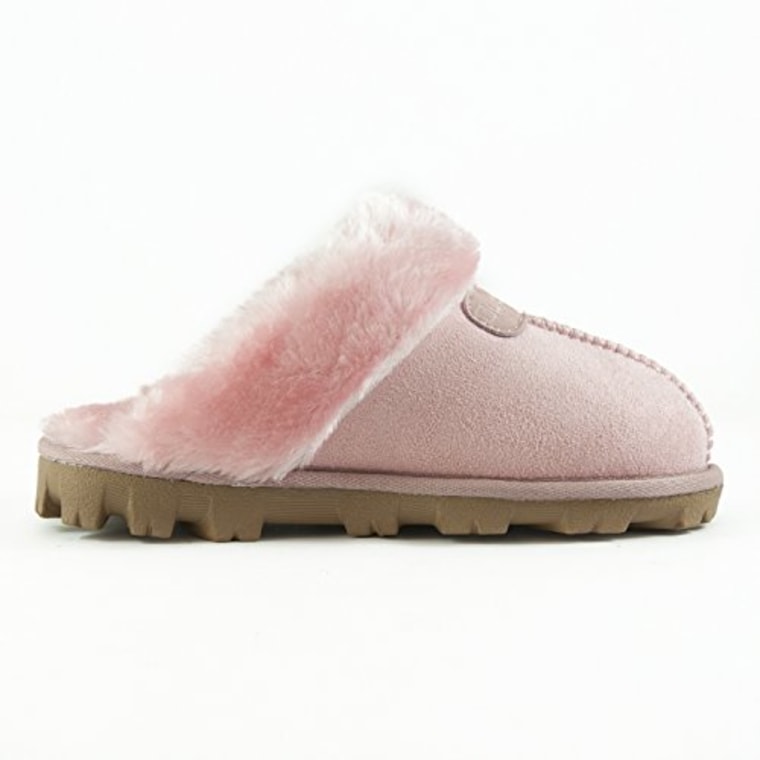 At this price, you might as well as stock up for house guests.
If you decide to buy them, here's what else you need to know: They come in black, brown, gray, pink, sand and tan. I got tan, which was true to color and dark enough that they always look cleaner than they probably are. The first thing you'll notice when you stand in them is the soles are very hard. They're probably not the best choice for someone who needs serious arch support. I wear mine up to eight hours per day, but I'm sitting for most of the time, so the soles don't bother me.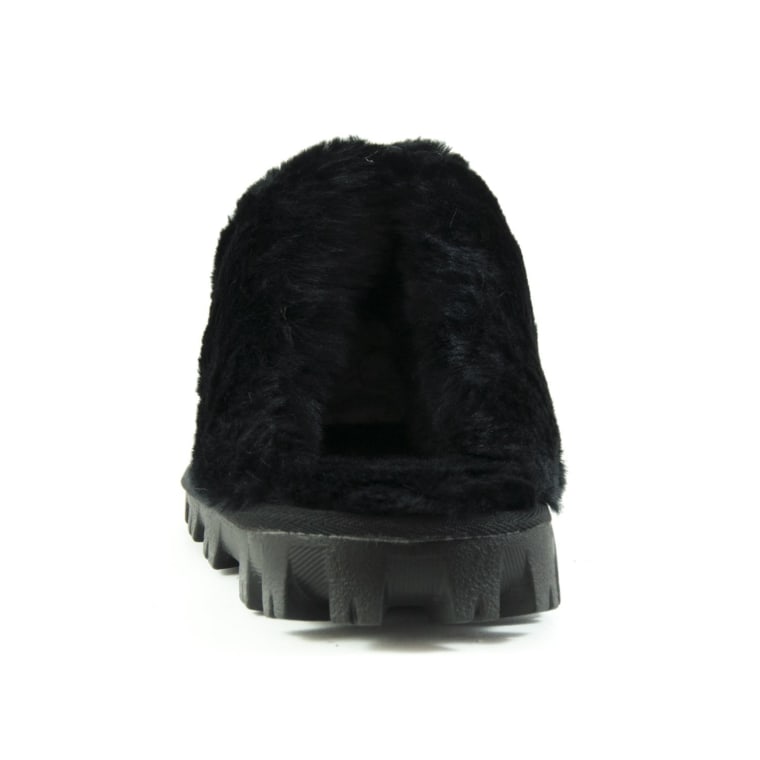 The traction, however, is excellent. Mine have successfully crossed everything from icy driveways to freshly waxed hardwood floors. Although the fur is faux and the suede and rubber components are synthetic, these slippers don't scream "cheap."
They don't feel cheap either. I've already given mine some serious wear and tear, and I expect these to last at least another season or two.
I'd order them again in a heartbeat.