A Minnesota couple has decided their engagement photos should highlight the one thing they love almost as much as each other: Costco.
Karinne Tarshish, 27, and Dan Klamet, 30, didn't initially plan on taking any engagement pictures ahead of their wedding on Oct. 15, but when their photographer threw them in for free, they decided to have some fun at their favorite place for bulk shopping.
The couple was a vision of love amid oversized jars of mixed nuts and gallons of laundry detergent.
RELATED: Disney's '101 Dalmatians' comes to life in endearing engagement photo shoot
"We both like Costco a lot,'' Tarshish told TODAY. "When you see the normal engagement pictures, those just looked kind of awkward to us. I was just kind of joking around with one of my friends and thought it would be a funny idea."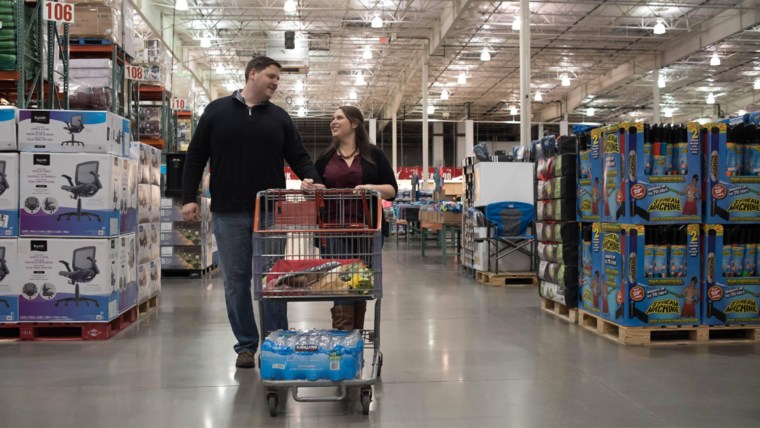 Along with photographer Emmerlee Sherman, the couple went to the Costco in St. Louis Park, Minnesota, to snap joyous photos of Klamet getting down on one knee in an aisle, and the couple staring lovingly at bulk meats and cases of bottled water. Tarshish posted them on Imgur and Reddit, where they went viral.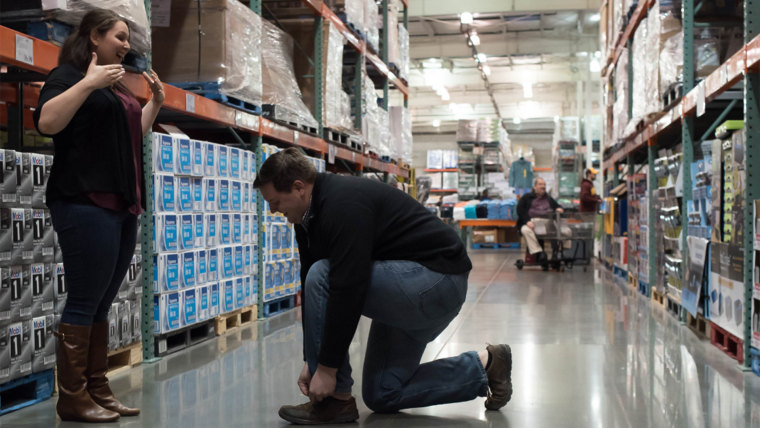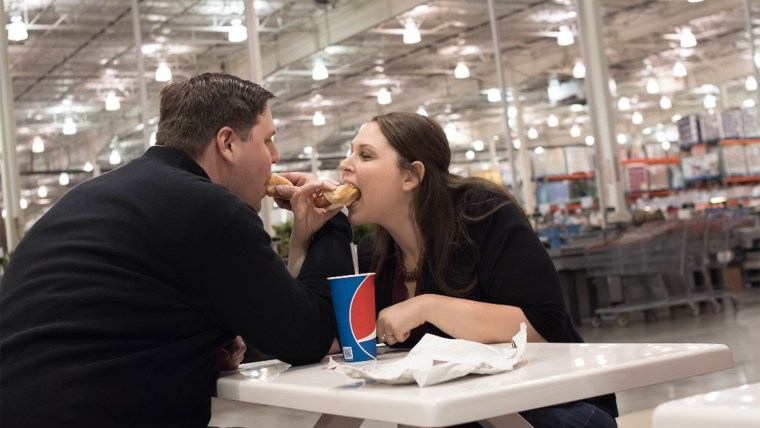 "I go to Costco enough to know when the busy times are and the dead times are, so we went about a half hour before closing so there would be much fewer people there,'' Tarshish said.
RELATED: Devon Still is married! See the pics — and Leah Still's adorable toast
"I'm usually up for anything as long as it's safe and legal, and I thought it was a great idea,'' Sherman told TODAY. "I love photographing couples in a way that means something to them so that the images are special and uniquely theirs."
The only other person who appears in the pictures is Tarshish's father, Sully, another huge Costco fan who shows up on a scooter in one shot.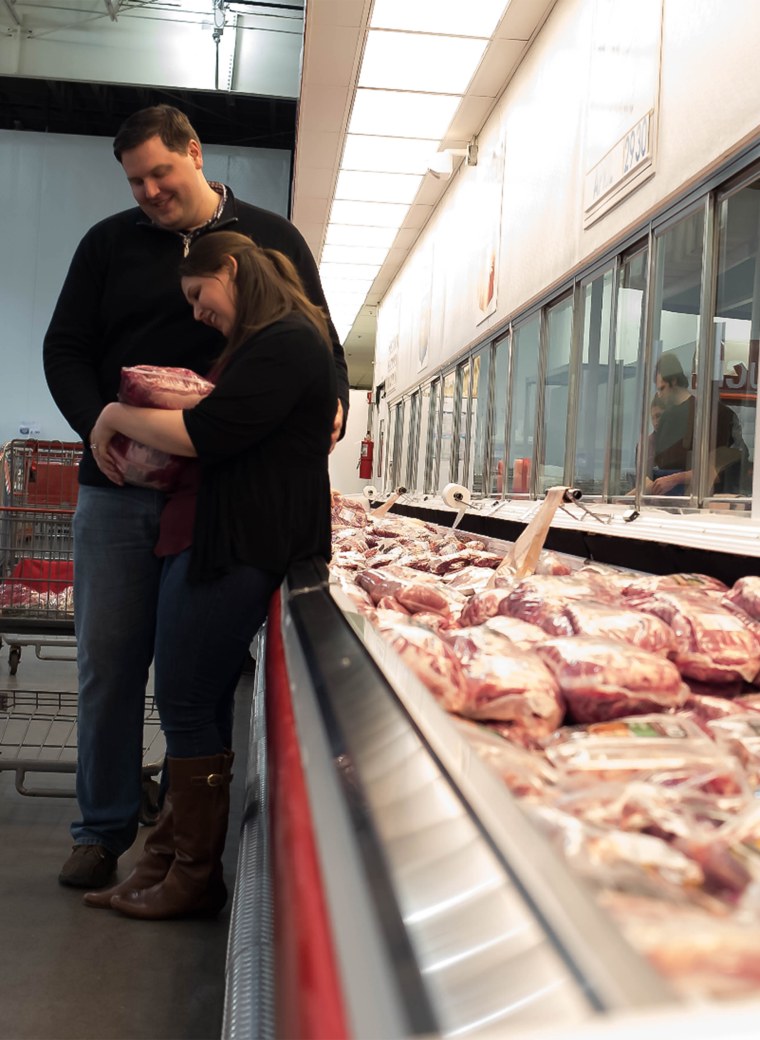 "We weren't sure if Costco would let us photograph there so we were really discreet,'' Sherman said. "I made sure there were no other customers in the photos and to be quick so we didn't cause any issues."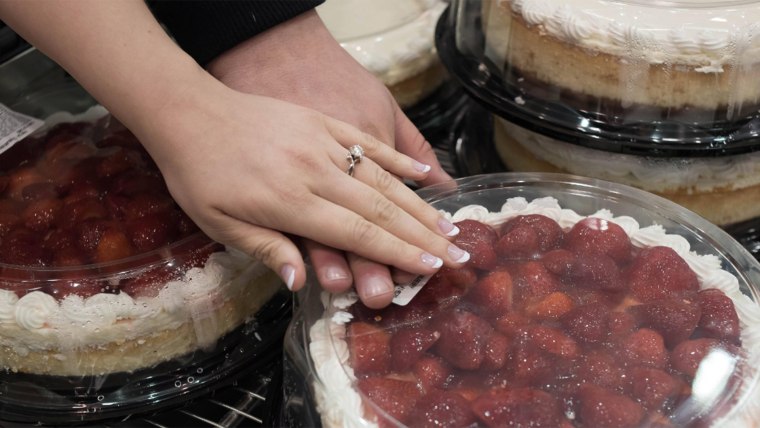 RELATED: Meteorologist speaks out after being asked to cover up dress on live TV
Tarshish actually went into it with a concrete plan and was so focused that she doesn't remember if there were fellow shoppers gawking at the couple or not.
"I made a list of poses and pictures in the aisles,'' she said. "We went down the checklist of what we thought would be funniest and almost got to all of them before the store closed."
Follow TODAY.com writer Scott Stump on Twitter.