Our editors independently selected these items because we think you will enjoy them and might like them at these prices. If you purchase something through our links, we may earn a commission. Pricing and availability are accurate as of publish time. Learn more about Shop TODAY.
It's no secret that many women can't stand the term "plus-size," and the luxury lingerie brand Cosabella is offering their own solution with its new collection.
The brand is now offering what it calls extended sizes, and while many shoppers were simply pleased the sexy separates are now available for all women, others were quick to notice the terminology: the brand's use of "extended" instead of "plus size."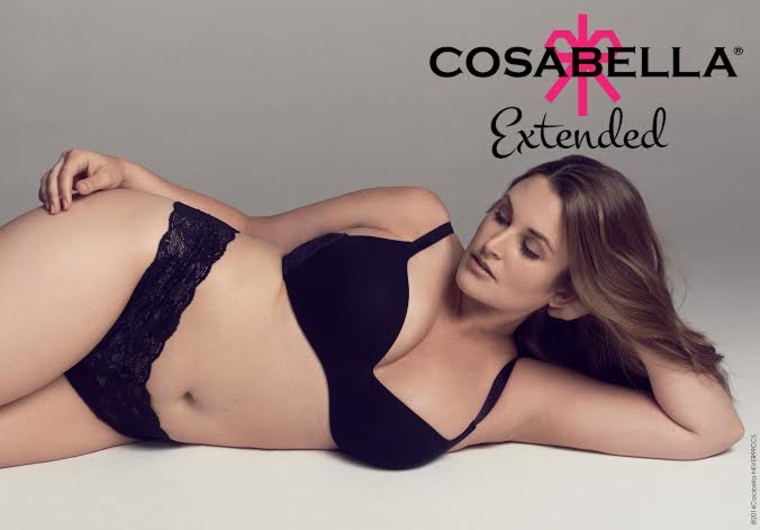 Model Emily Nolan is the face of Cosabella Extended and has been outspoken about her distaste for the word "plus-size" on her blog. She approves of "extended," but says it would be even better if brands ditched labels altogether.
"It's a term that piques people's interest, instead of boxing our consumers into a broad and inaccurate term like 'plus-size' or 'curvy,'" she said.
"As a model, I also understand that companies need to alert their consumers that there are more sizes available for purchase," Nolan added. "After a successful launch, I'd love to see companies begin to drop all labels and integrate the new collection of additional sizes into the entire range they offer — without the need to separate by size."
Cosabella is on the right track. The extended collection is an assortment of the lingerie brand's best-selling pieces, in the same fabrics and colors but in larger sizes, so fans can mix and match the newer items with previous pieces.
The brand says it wasn't trying to make a statement with the collection's name.
"When we were throwing around names and thinking about the collection, 'extended' just seemed a bit more natural for us," said Shanon Kogler, director of communications for Cosabella, adding that even if someone is busty up on top, it doesn't necessarily mean they consider themselves plus size.
Guido Campello, CEO of Cosabella, said the company added the larger sizes in response to customer feedback.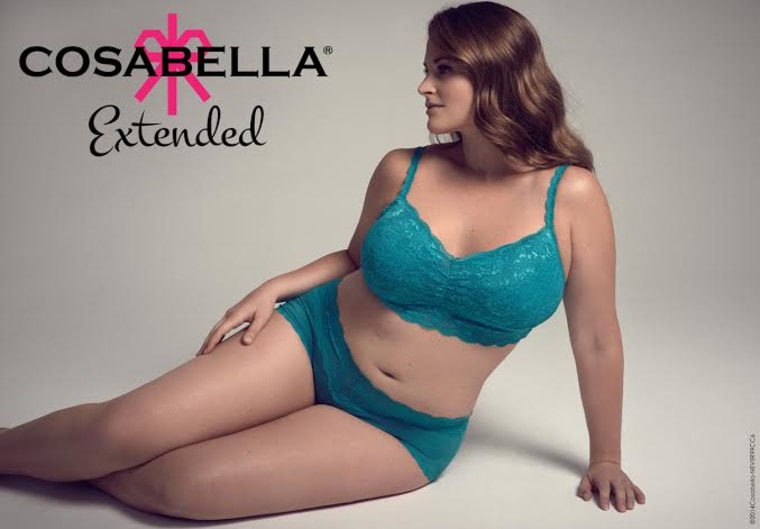 "People have been waiting for this," he said, adding that sizing requests "always come at both ends."
"The important thing to realize is that no matter where you are, what you're doing, where your life is taking you, you can always be beautiful," Campello said.
The brand partnered with TOPLESS, Nolan's nonprofit that promotes self-confidence and positive body image, for the launch and will donate 20 percent of the collection's proceeds during the month of June to the organization.