Spring is the season of sentimental holidays! From Mother's Day to seasonal weddings, May graduations and more, I'm here to help take the pressure out of finding that perfect, meaningful gift.
Below are some of my all-time favorite ideas. They're fun, original and, best of all, fairly personal, too!
1. ChatBooks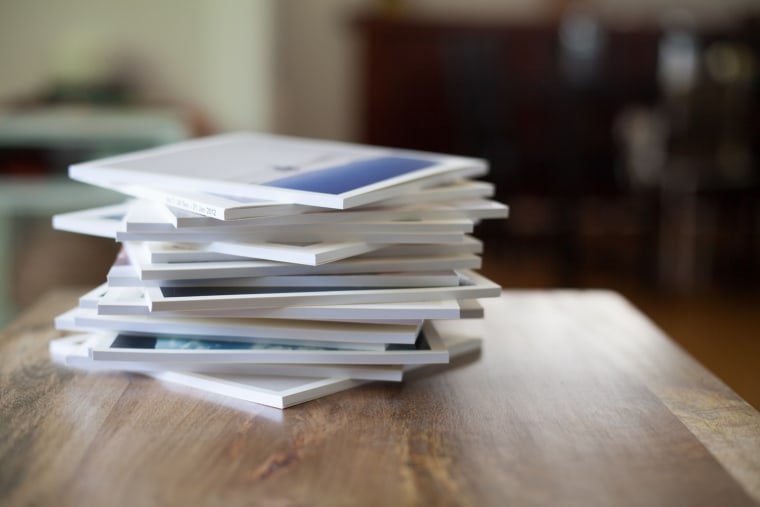 Most of us have hundreds of precious memories saved deep in our smartphones or digital clouds. Let those photos see the light of day with Chatbooks: The easy-to-create, affordable keepsake albums. Chatbooks can automatically pull and place photos from Instagram into an adorable printed album (or, just send them a batch from your camera roll). You can even choose to receive books in multiple volumes as an ongoing story of your life. It's perfect for grandparents who prefer not knowing what a hashtag is. ($8, chatbooks.com)
2. Minted.com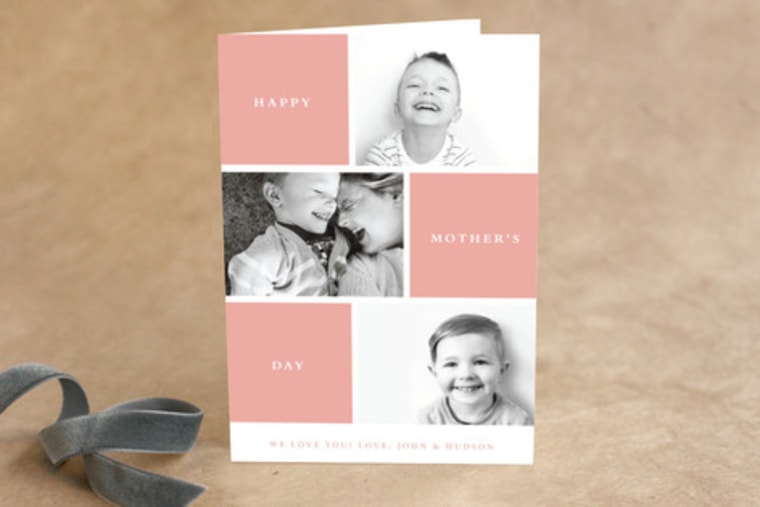 From unique, personalized stationary to custom-framed art, loved ones will swoon for one-of-a-kind items from Minted. Favorites include the "Heart Snapshot Mix," which has the look of a carefully-curated collage without all the effort, and the metallic "Pressed Foil Art," which is especially chic when paired with sweet photos of babies or children. ($16 & up, minted.com)
3. Tribute videos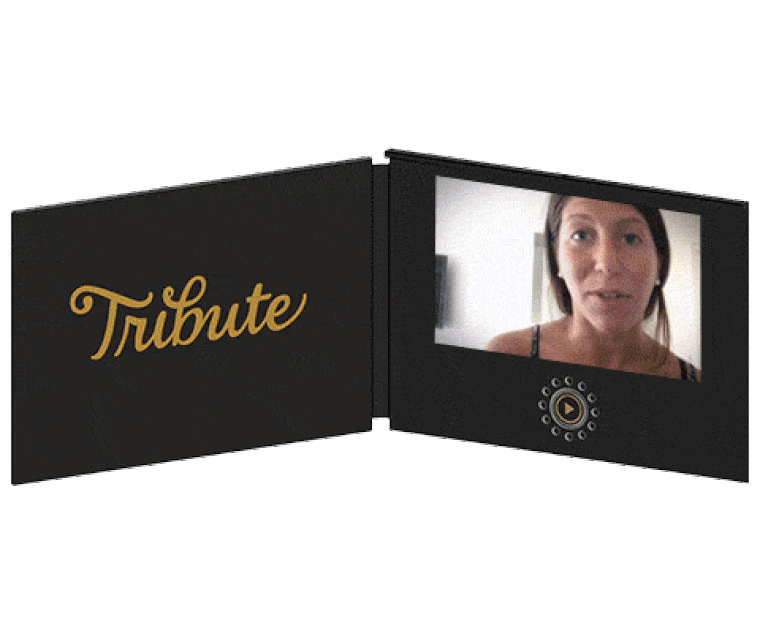 Create a collaborative video montage for that special someone! Tribute.co lets you invite friends and family to join in on the project. Everyone gets a prompt to record a short video via their phone, computer or tablet. Then, you simply drag and drop the clips in the order you want — and voila! I can't think of a better group gift for grandparents, grads and more. And get this: A reported 82 percent of recipients cry (happy tears, of course). ($25 and up, tribute.co)
4. Family birthday board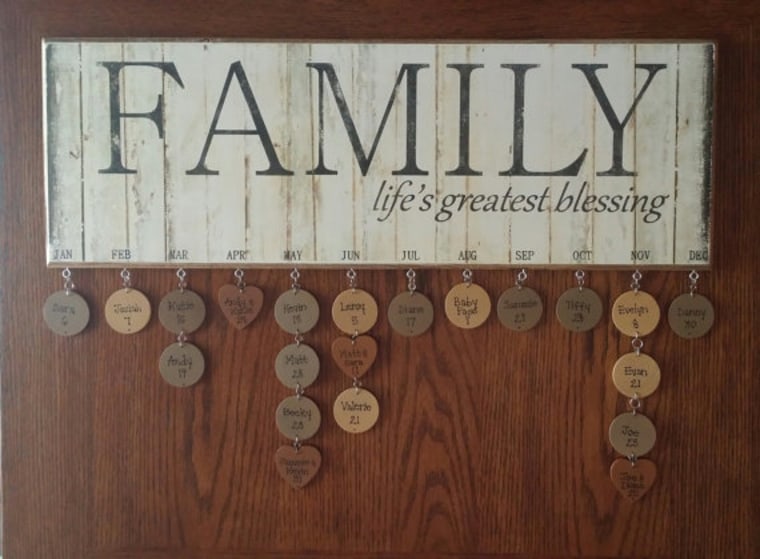 When I first spotted "Birthday Boards" on Etsy, I immediately adored them. They're unique, handmade wall hangings that represent a growing family. Every time there's a birth or other milestone, you can add a hanging dot under the appropriate month. It looks beautiful, and it's an ideal reminder for those who tend to, ahem, forget special dates. ($45 & up, etsy.com)
5. Personalized Books from The New York Times Store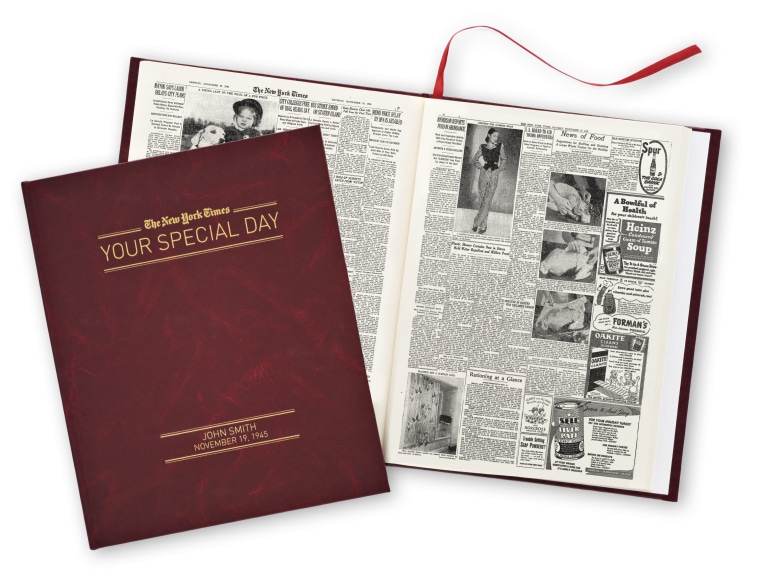 Got a history buff or sports fanatic in the family? They'll flip for customized gifts from The New York Times. You can get "Special Day" or "Birthday" books, chronicling headlines from any chosen date over a period of time. There are also sports-specific books, which feature an archive of all articles about the major league team of your choosing. ($49.95 & up, nytimes.com/store)
6. Ticket stub diary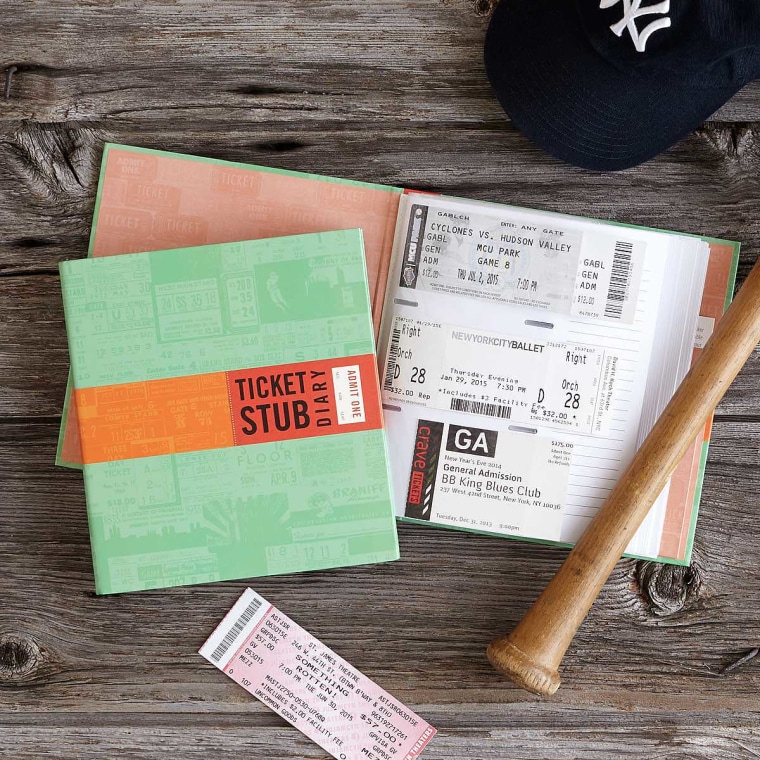 Last but not least, let your family members remember visits to museums, concerts, events or faraway locales with a Ticket Stub Diary. The little booklets come with clear sleeves to store stubs, plus space in the margins to scribble meaningful memories. Similar to a photo album, the pages are acid-free so you and your loved ones can reminisce for years to come. ($12, uncommongoods.com)
Our resident Style Editor and author of The Power of Style, Bobbie Thomas shares the buzz about beauty, fashion, and more here on TODAY and at Bobbie.com. Consider her your go-to girlfriend, style MacGuyver, and wikipedia for women who you've seen in her underwear. Follow her on Twitter, Facebook & Instagram.