It's all about color as TODAY's Tamron Hall proved on Monday morning when she stepped out on set in an eggplant purple top and deep red pants.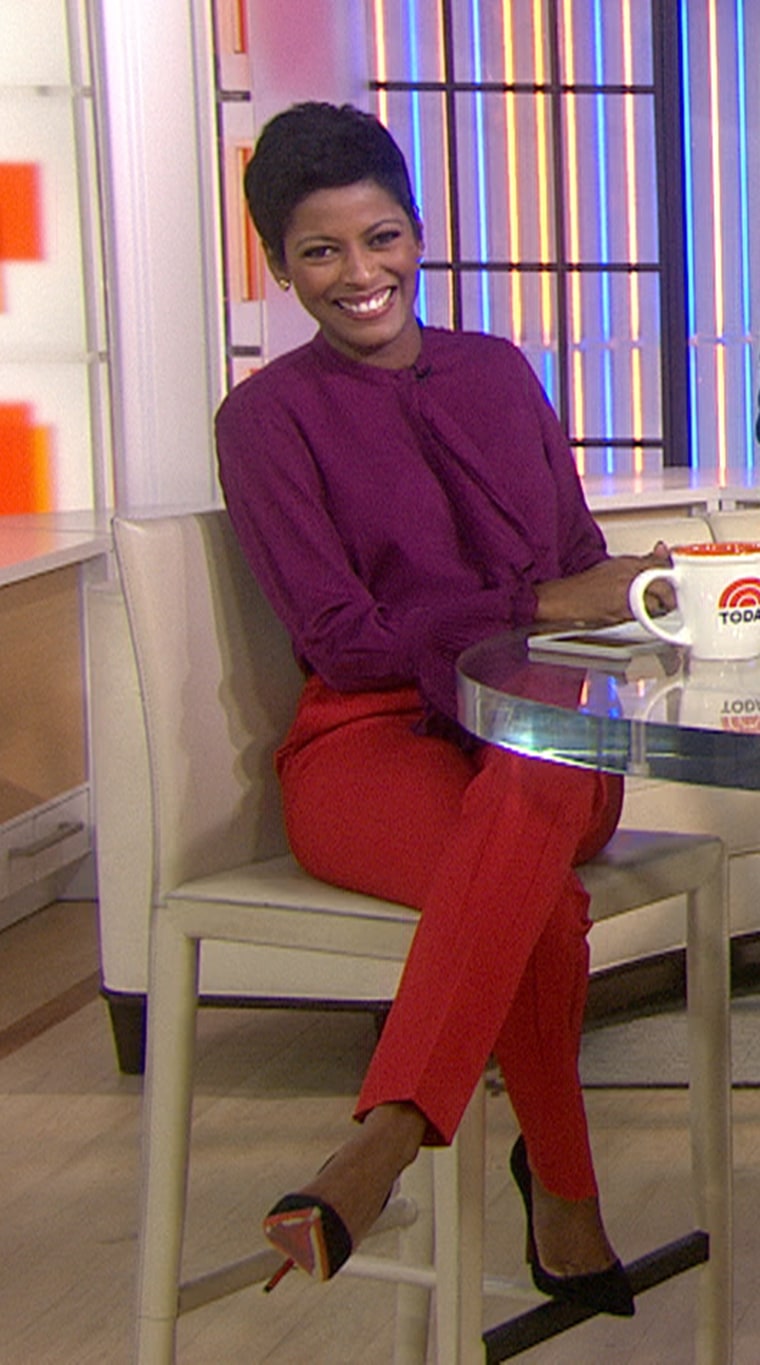 While she joked that some people thought her two-colored ensemble was an accident, the always stylish Tamron was actually right on trend. To those who thought she might be pulling a fashion no-no, she explained that color blocking is in fact a trend this season.
If you're perplexed as to how she pulls it off, have no fear! You can likely imitate the look with items you already have in your closet, allowing you to reinvent an outfit you've worn hundreds of times into something new and fresh. With these three simple tips, you'll be color blocking in no time.
RELATED: How to rock a jumpsuit like Savannah Guthrie this fall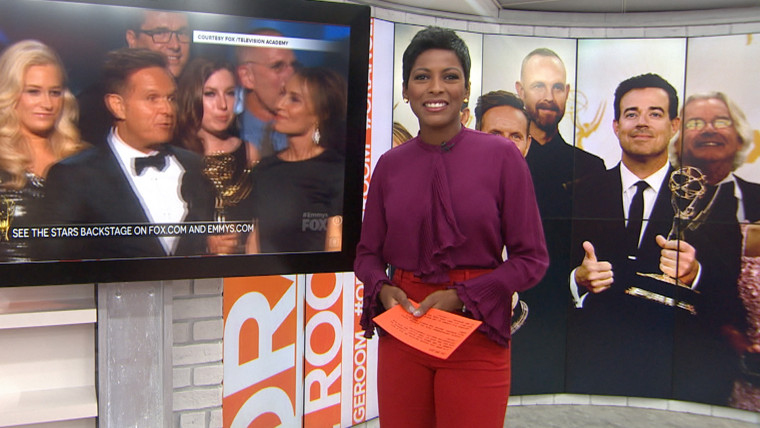 1. Remember the color wheel.
Refer back to the color wheel from your elementary school days and go for complementary colors for a safe bet. Reds with purples and pinks and blues with cool tones like greens and yellows will be great combinations you won't have to question.
2. Stay in the same tone.
Fall is a great time to flaunt those rich jewel tones like emerald green, blood orange, deep purple and royal blue. When color blocking, try keeping colors in the same family for a more sophisticated look. For example, Tamron stuck with equally saturated hues when rocking purple and red together.
3. Stick to solid colors.
Patterns are fun, but solids allow colors the chance to shine on their own. With the two standout colors next to each other, your outfit will have enough interest that it certainly won't need the addition of a print.
Still not sure how to rock this look? Perhaps these outfit suggestions will inspire you.
For a similar outfit to Tamron's, try mixing these two items.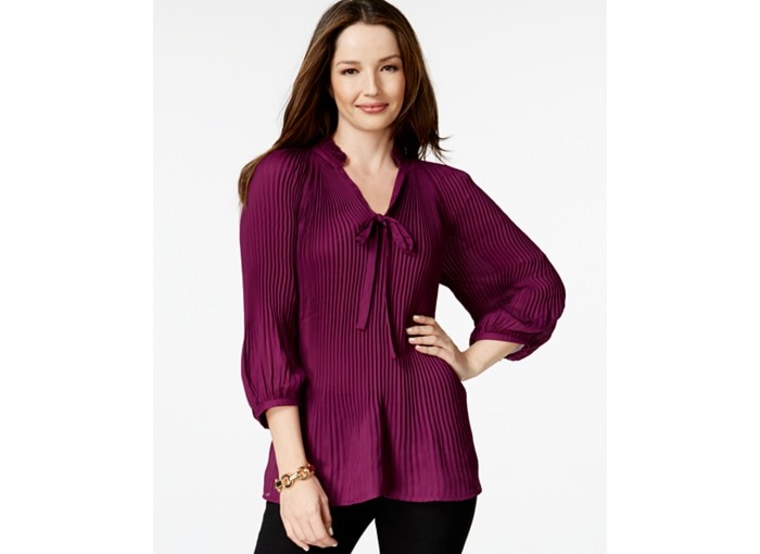 Cable & Gauge pleated tie-neck blouse, $60.00, Macy's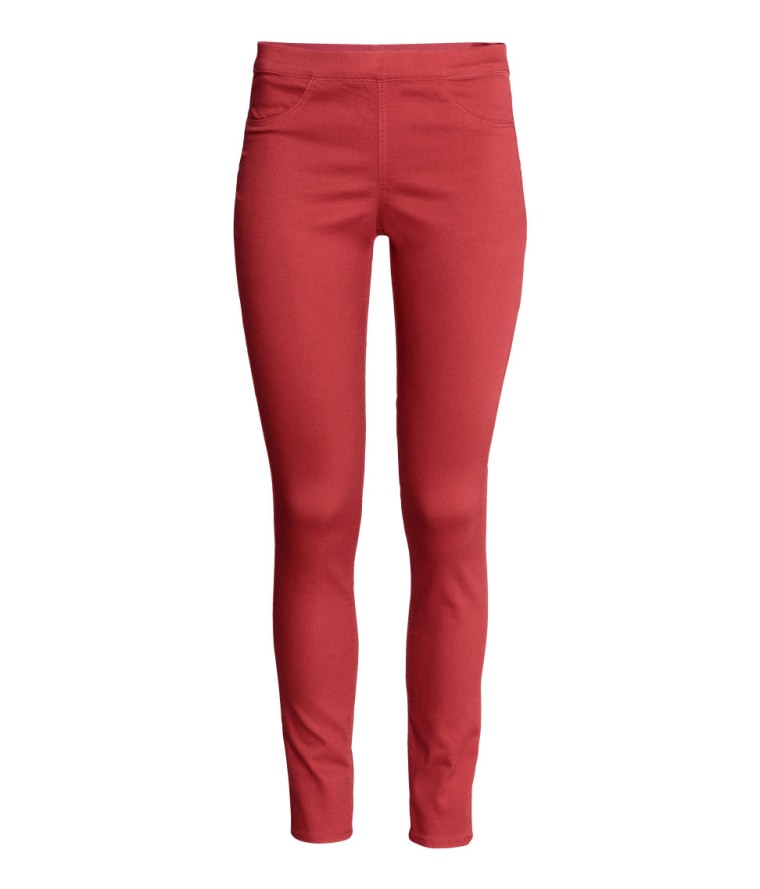 Slim-fit treggings, $17.99, H&M
Or, reverse the color combination.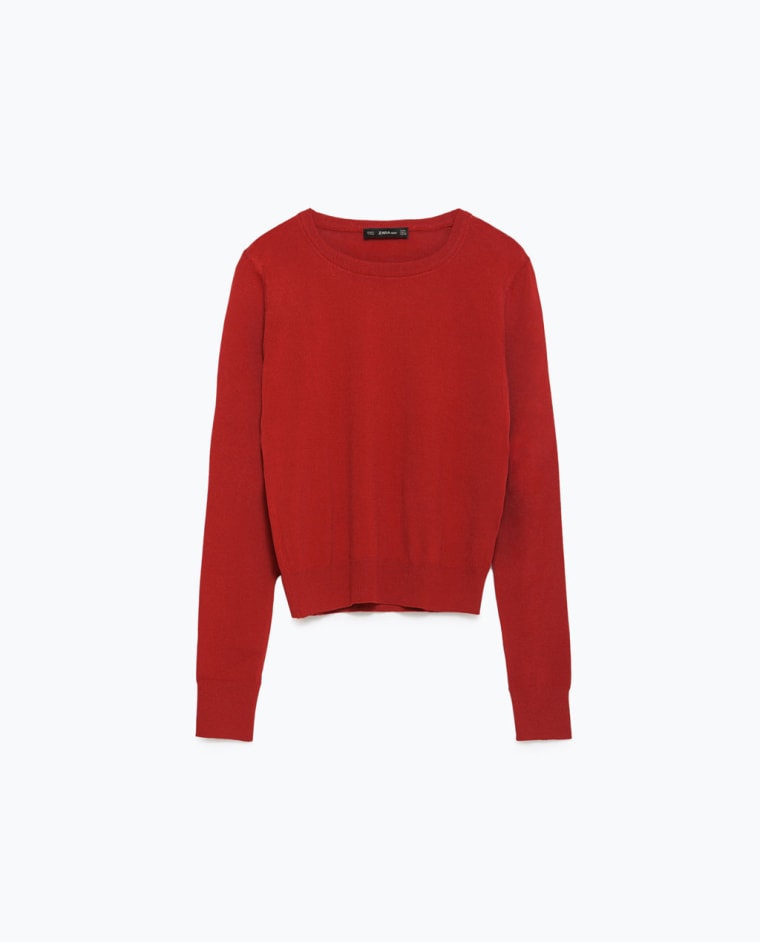 Cropped sweater, $39.90, Zara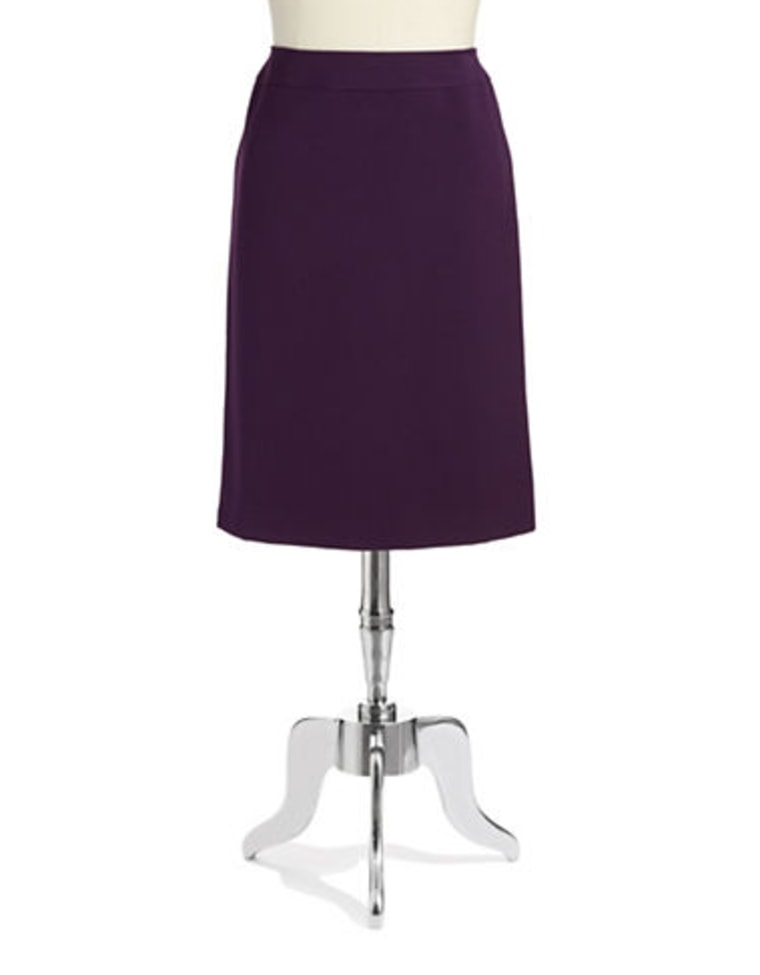 Tahari Arthur S. Levine pencil skirt, $69.00, Lord & Taylor
If reds and purples are not your thing, you might want to try a blue-and-green combination.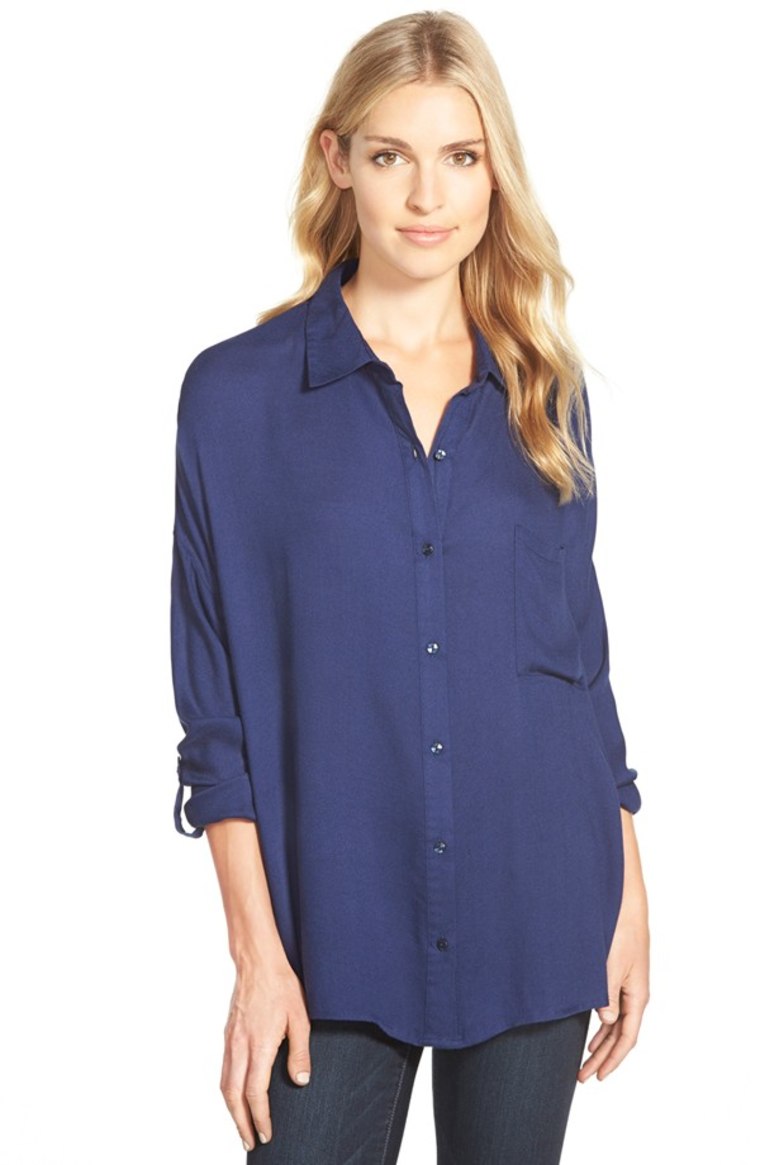 Bobeau roll sleeve one pocket shirt, $23.98, Nordstrom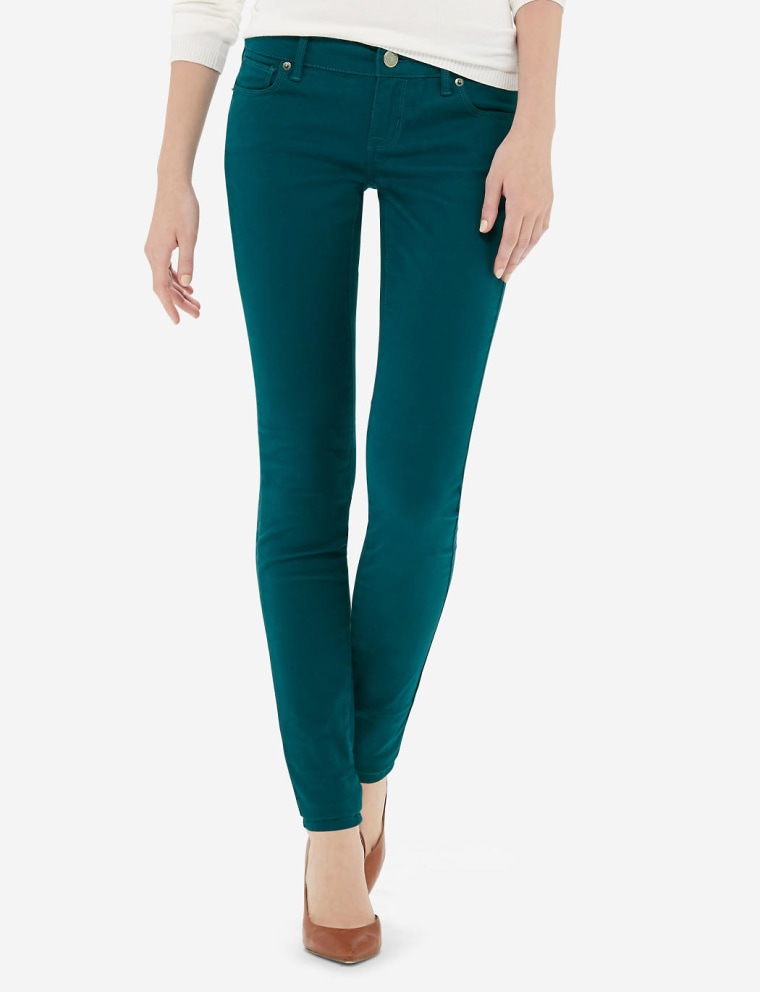 Soft skinny jeans, $39.90, The Limited
This combination works just as well.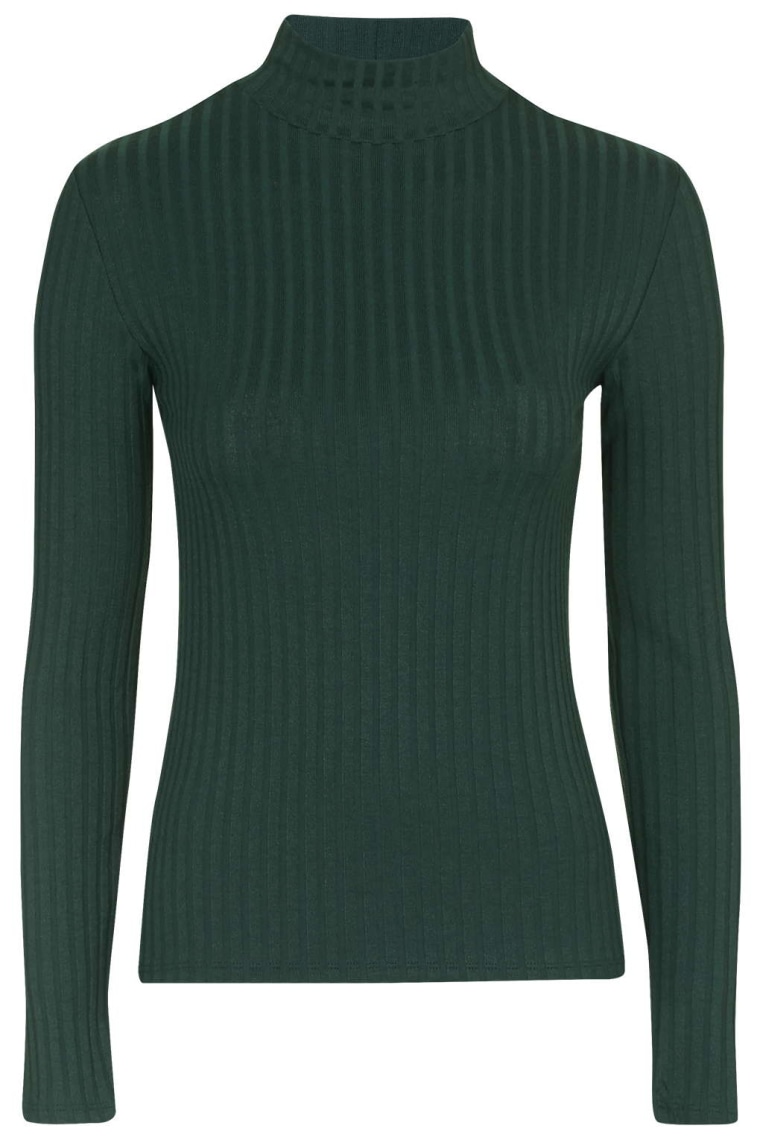 Ribbed funnel neck top, $28.00, Topshop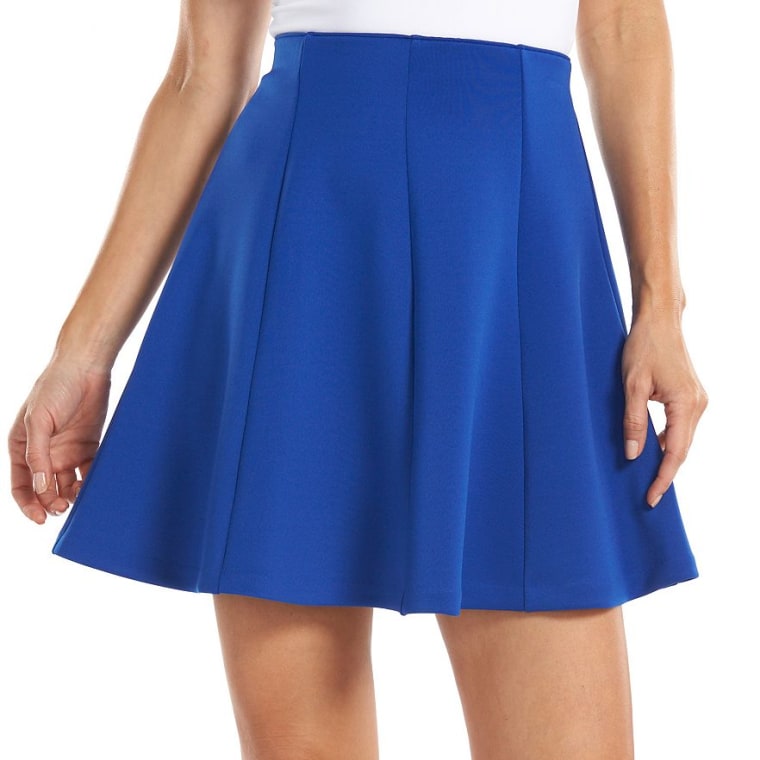 Apt. 9 gored scuba skater skirt, $24.99, Kohl's
And, if you don't feel quite ready to put together an outfit yourself, search for a color blocked dress or jumpsuit. It's a foolproof way to be trendy for fall!
RELATED: Face your fashion fears: Anyone can wear a jumpsuit to any occasion — seriously!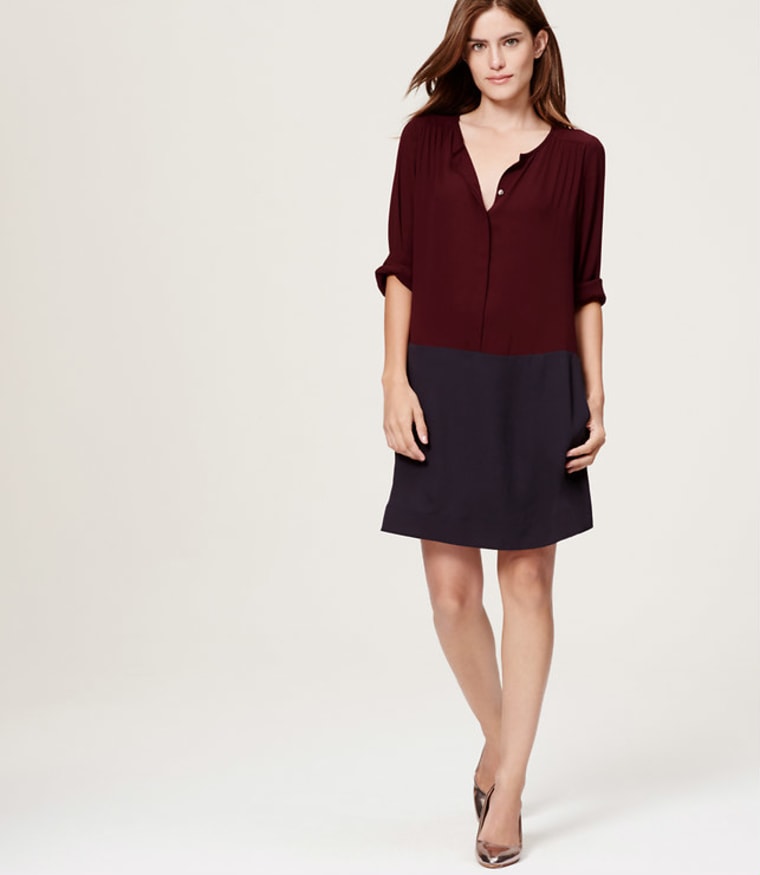 Colorblock shirtdress, $89.50, LOFT