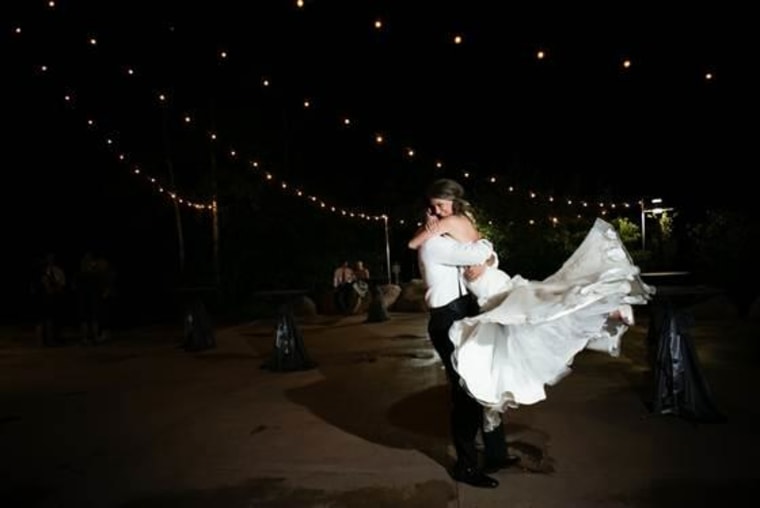 High school sweethearts Emily Wurtzbacher and Ryan Krall, both 23, give all the credit for their 6-year relationship to God.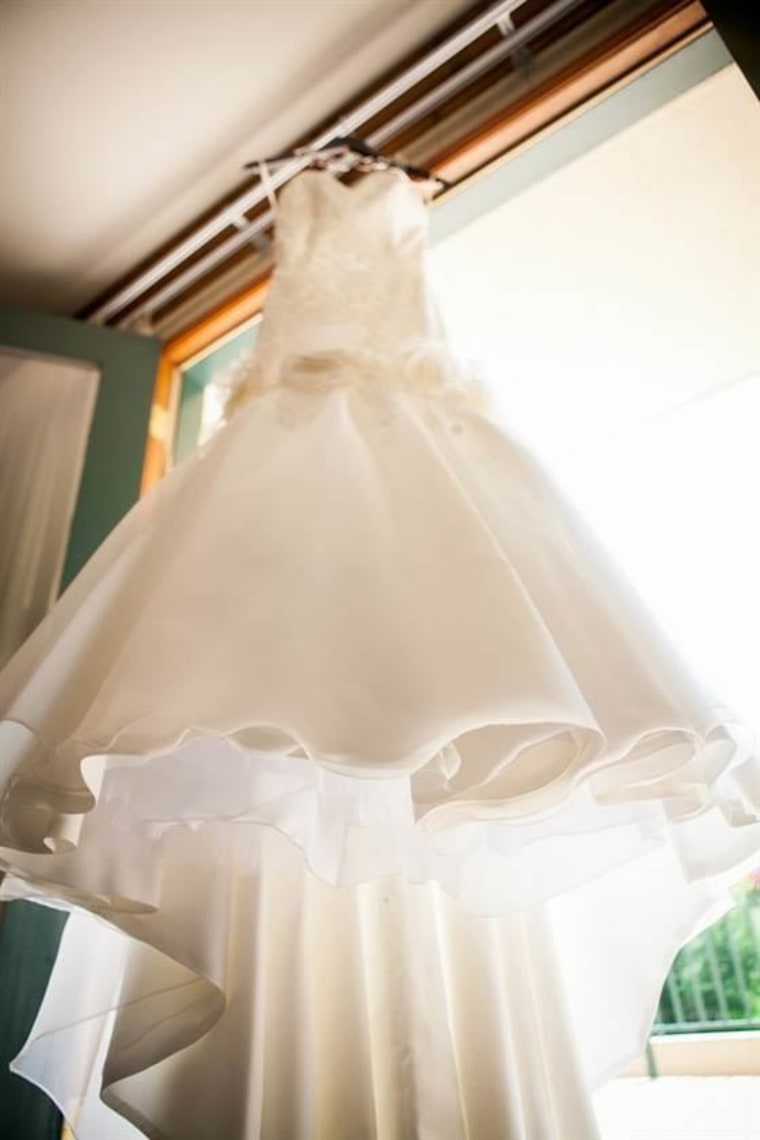 For starters, the two met in third grade, where they shared the same Sunday school class. But that's not even the half of it.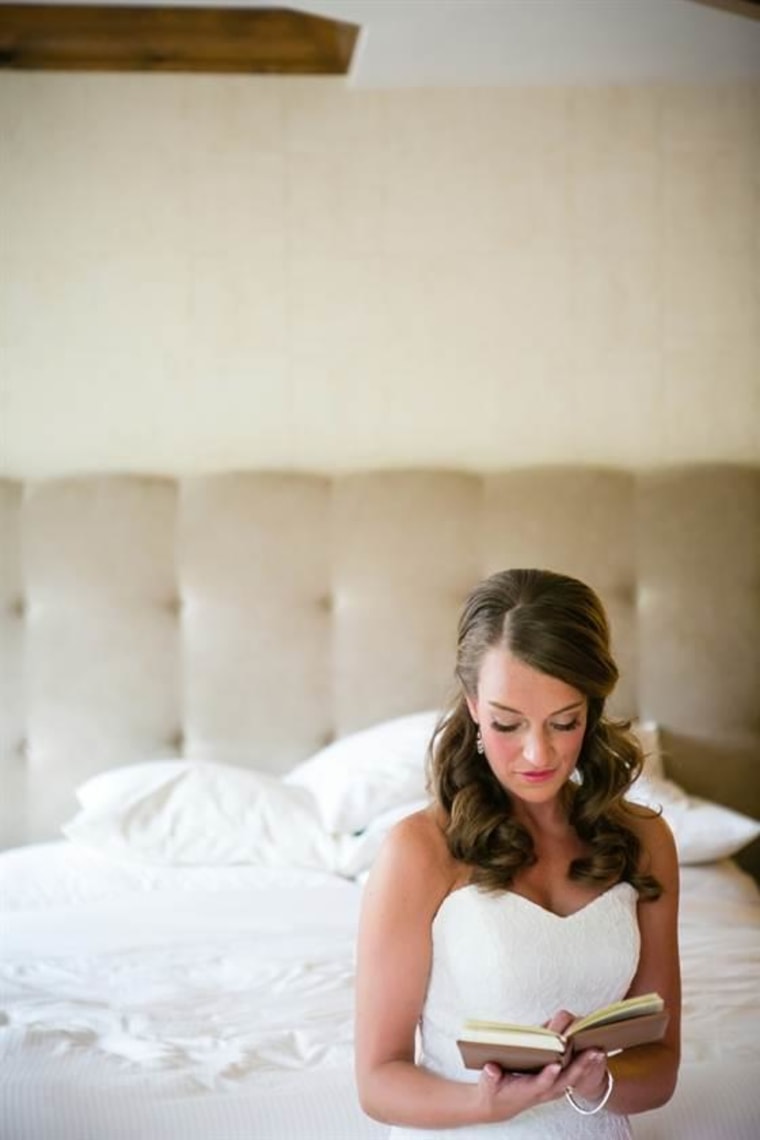 Although they'd once run in the same social circle at their Denver high school, they lost track of each other over the years among the student body of over 4,000 people.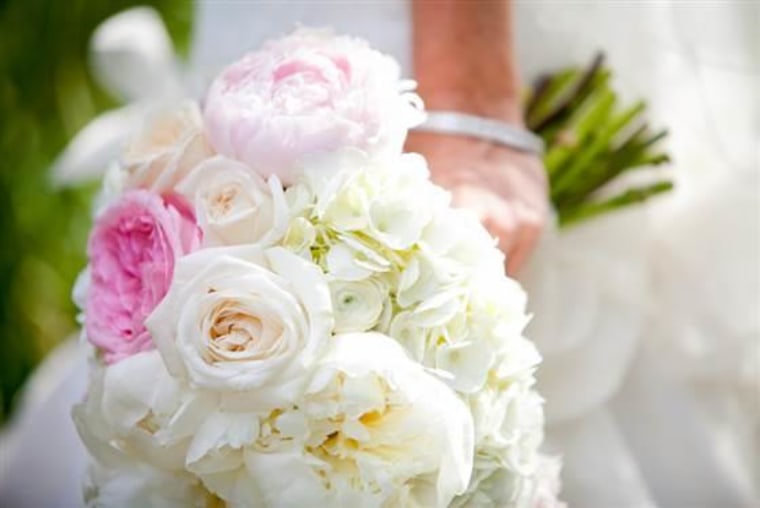 That's why it came as something of a surprise when, after not having said two words to each other since Spanish class junior year, Emily asked Ryan to be her date to their school's Sadie Hawkins dance in their senior year.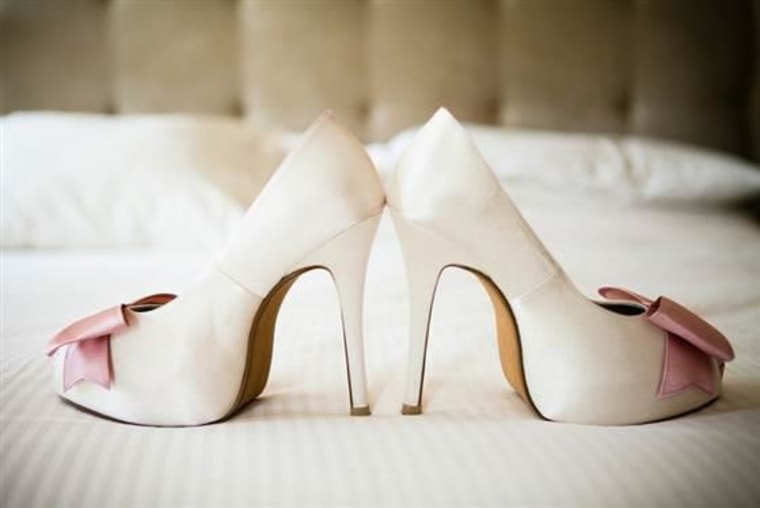 A fan of the grand gesture, Emily and her mom, in freezing cold temperatures, lined the road leading up to Ryan's driveway with hundreds of rubber duckies holding signs that said, simply,"duck." At the end of the road, Ryan, driving home from a hockey game, found Emily's final message tied around a goose's neck: "I choose you, hope you'll choose me."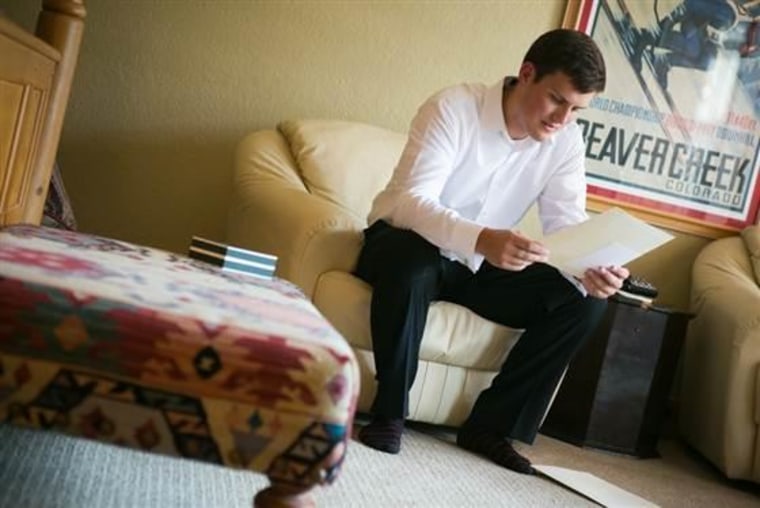 What would prompt a girl to ask a boy she hadn't spoke to in almost a year to be her date to their penultimate high school dance?
"It was really a God thing," Ryan explained. "It was such a big coincidence that she asked me, especially with us not having talked for a year. It was God bringing us back together."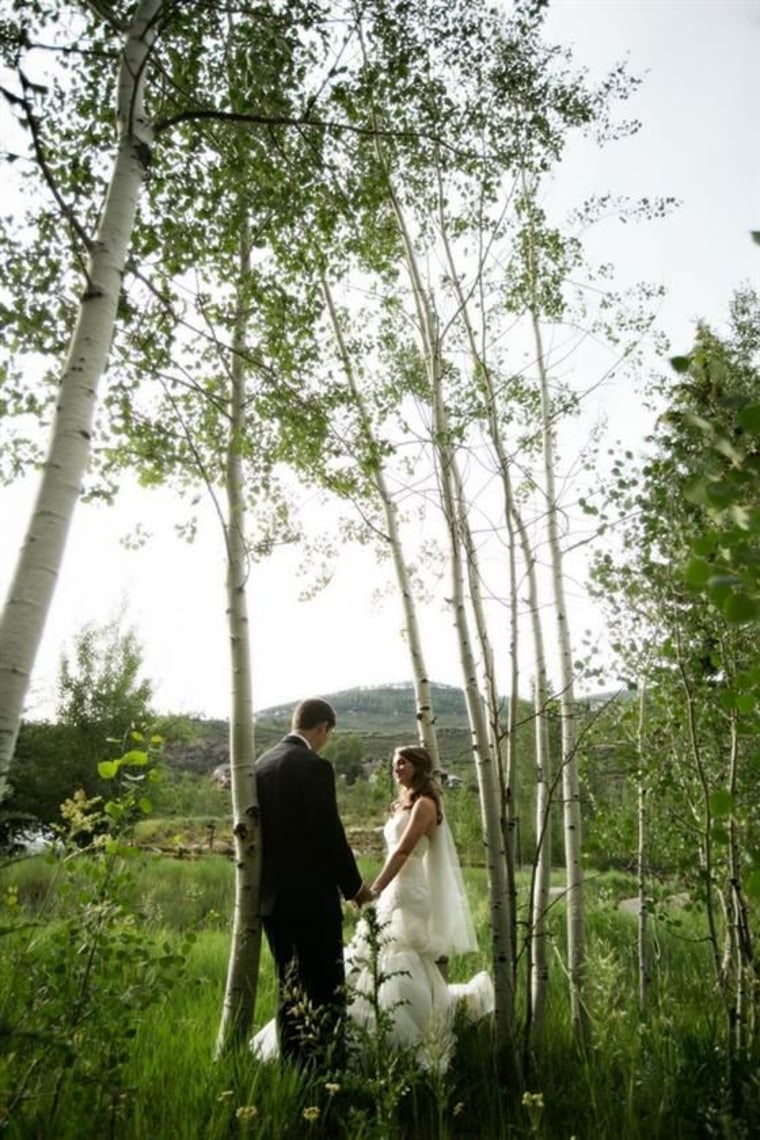 Ryan's name had occurred to Emily all at once, like a bolt of lightning. "I remember it very vividly," she recalled. "I'd gone out to get the mail and when I came back inside, as soon as I shut the door, it hit me: I had to ask Ryan Krall to the dance."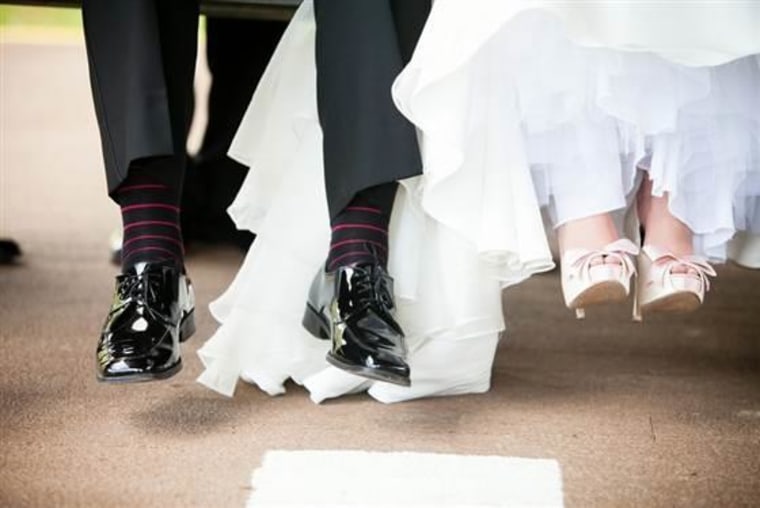 They've been together ever since, although not necessarily in the same state. Within a month of dating, at just 17 years old, the couple knew they'd one day be husband and wife. But they also knew that they'd be attending different colleges. Emily had already committed to Furman, in South Carolina, while Ryan would take a year off to play junior league hockey in Washington state before attending Drexel University in Philadelphia.
Ryan asked Emily's parents for permission to propose during spring break of their sophomore year, but waited to pop the question until the following fall, after he'd designed the perfect engagement ring — one that reflected their faith.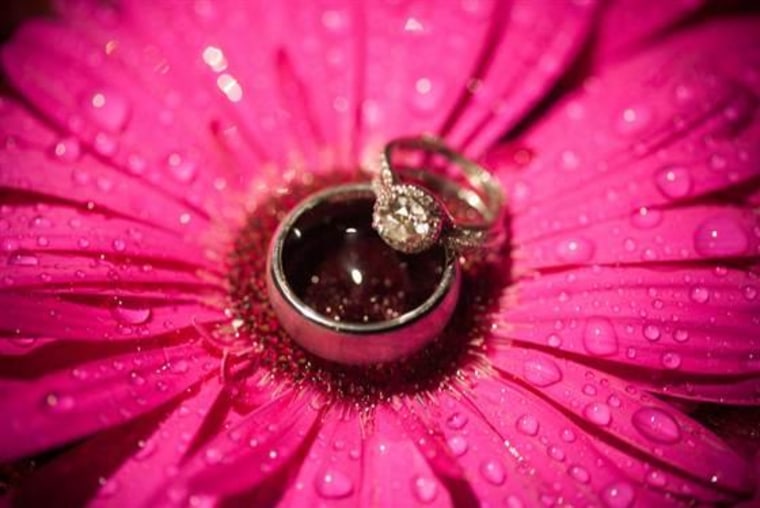 "The ring has two smaller diamonds near my palm," Emily explained, "and the band spirals up to the main diamond to symbolize what we call our three-way communication: God, Ryan, and Emily."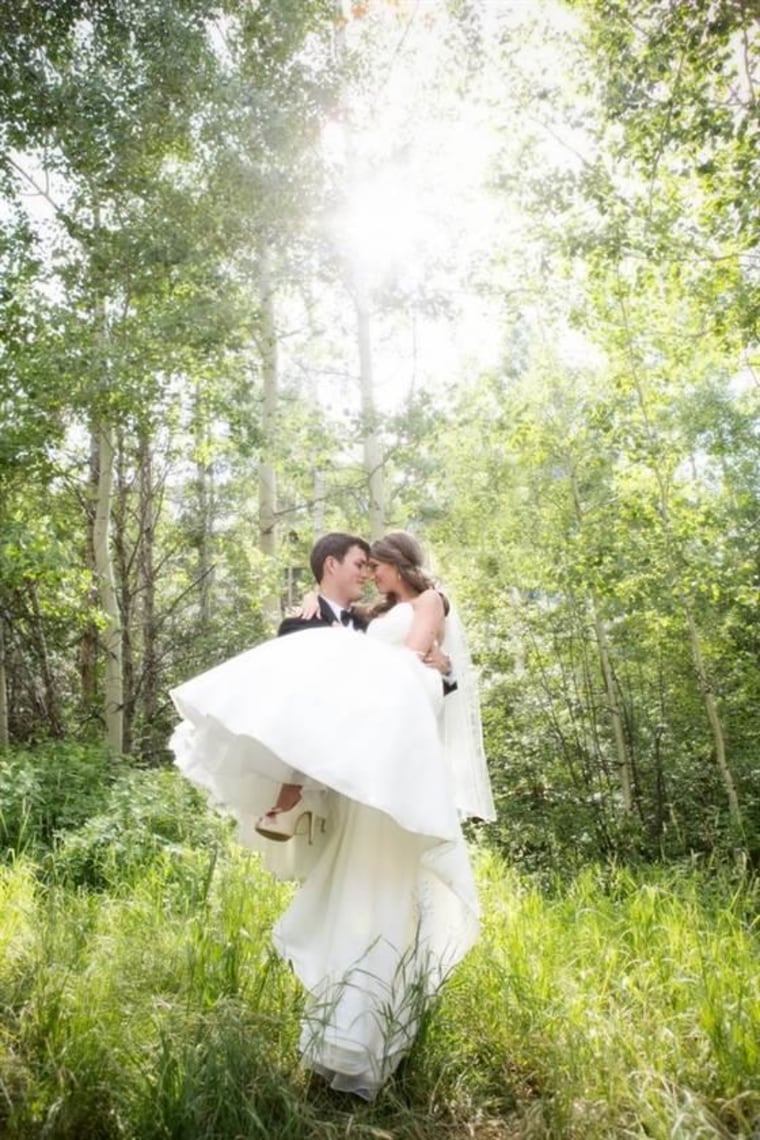 As for the proposal itself, Ryan intended it to be extra special, a total surprise. So he asked Emily to join him for an evening at Olive Garden. The two always made their Olive Garden dates "fancy casual," a perfect ruse to get all dressed up.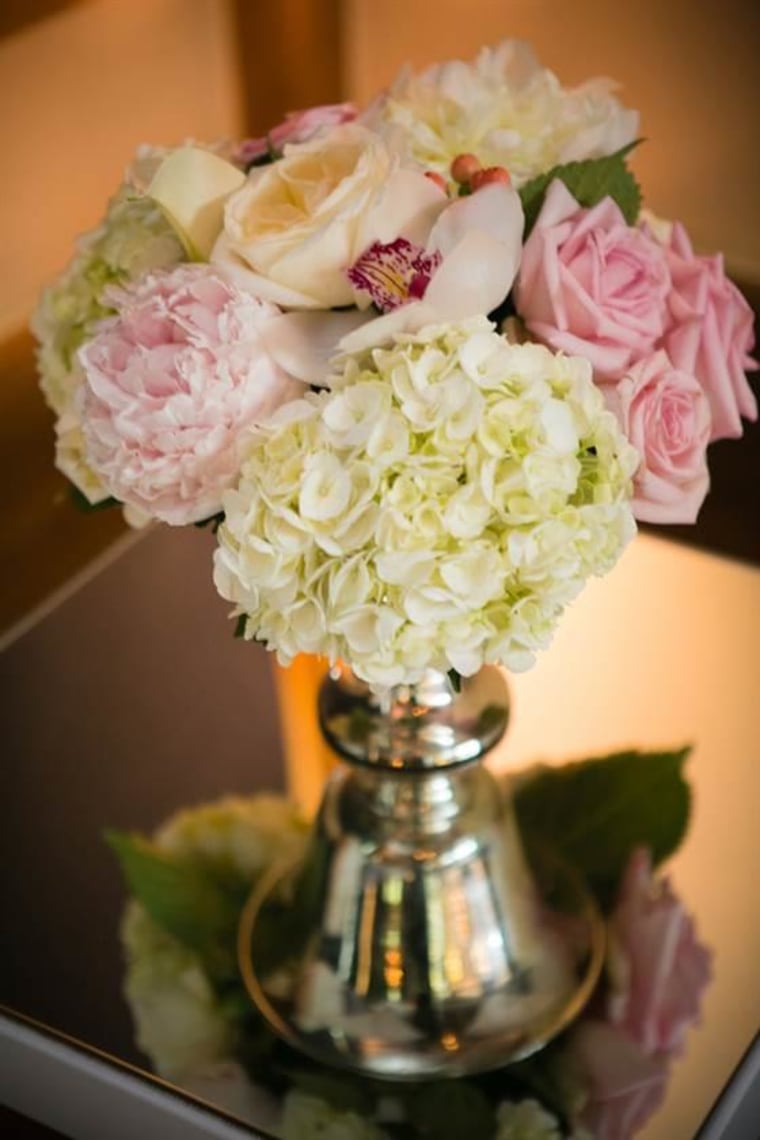 In reality, his setting of choice was a tree-lined pedestrian bridge on Furman's campus, where he lit 33 candles to symbolize the number of months they'd been a couple, and displayed Emily's Bible and a bouquet of gerber daisies on his bring-your-own table.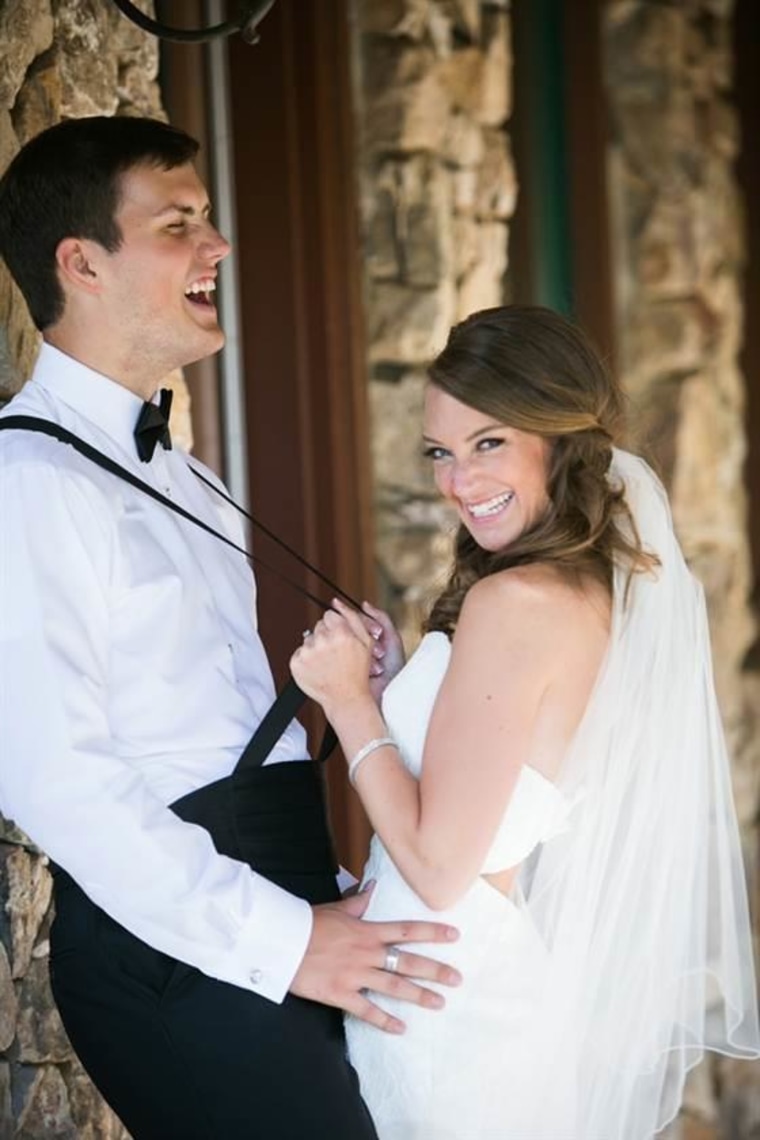 "It was not a moment I could have prepared for," Emily said. "Being long distance for three years, we both knew so well what it felt like to say goodbye, how heartbreaking that was, and this was really something to hold on to."
Planning the elegant, Ralph Lauren-inspired event itself was a cinch. "We got engaged in November and that Christmas break we started looking at venues. I'd grown up going to Beaver Creek and there's this stone chapel there — we always had that chapel in the back of our minds."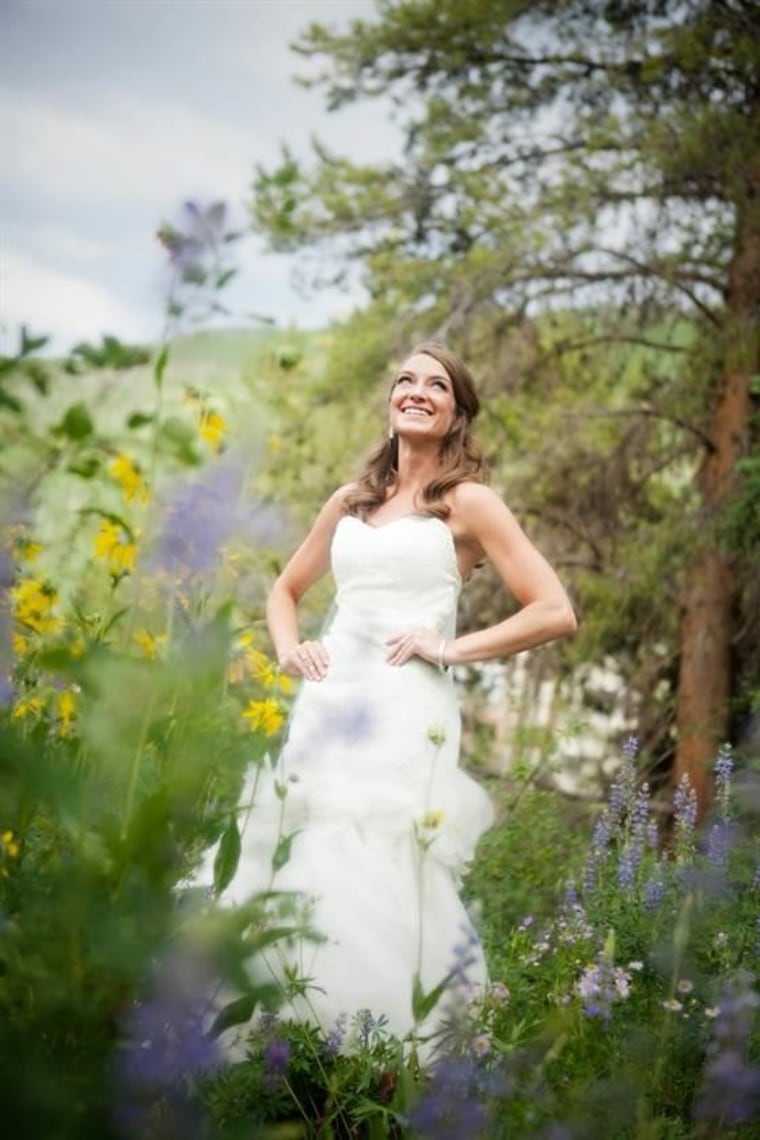 So, that was that. In fact, with the help of Emily's mom, who acted as the couple's wedding planner, even the little details of their rustic Rocky Mountain wedding were easy-breezy.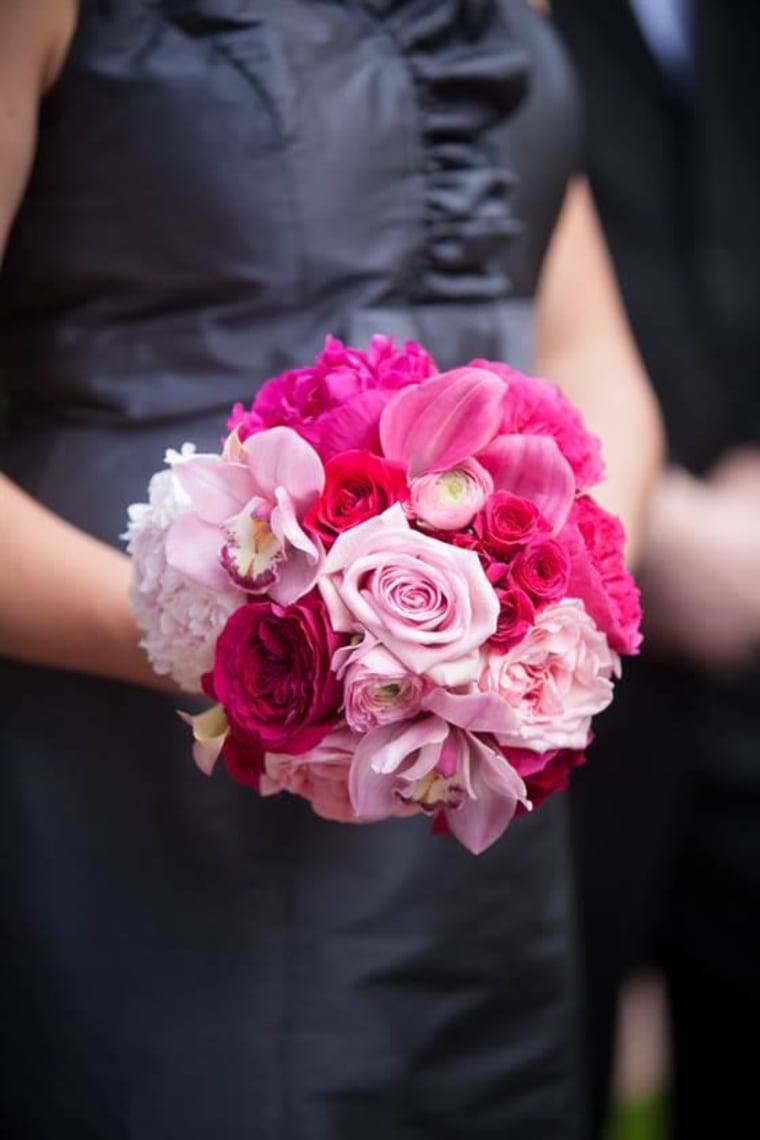 "We were not stressed. My mom was not stressed. She never made a decision without us, but she was great at doing research and presenting options. Like, our wedding invitations were engraved on a sliced tree trunk. She found the lumber yard for us to pick out the right tree; she found ways to dry out the wood."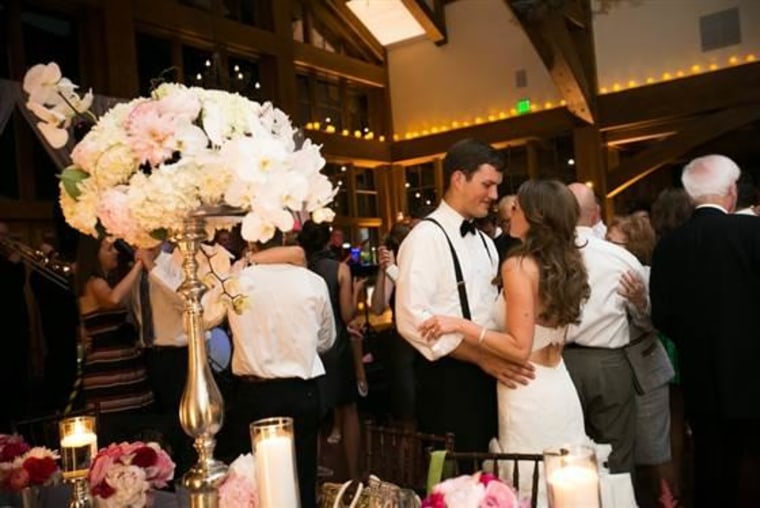 She was also the brains behind the couple's programs for the ceremony, which were printed with a small pocket attached, so that both Ryan and Emily could write personalized notes for all of their guests.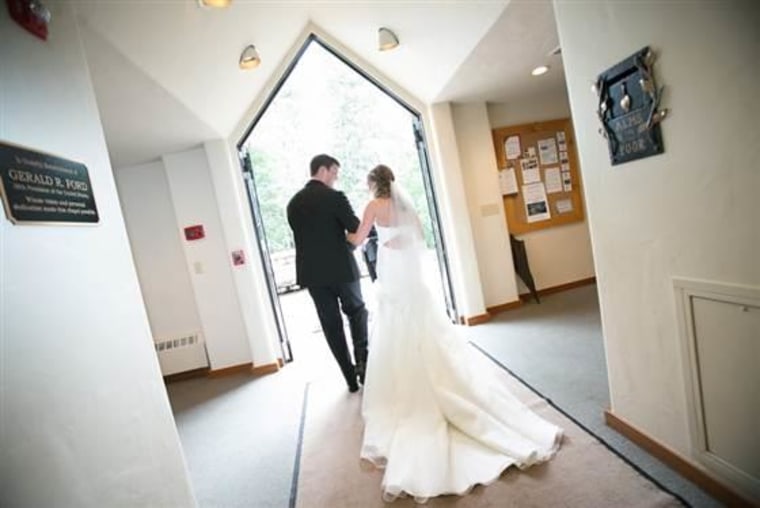 Ryan remembered the planning time fondly: "We were always a team. It was a lot of fun."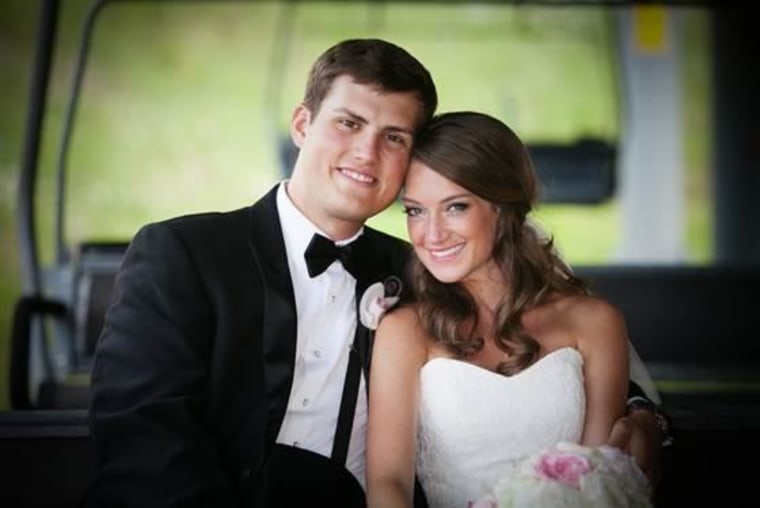 Nevertheless, the couple actively chose to wait 18 months to be married, enough time to not only graduate, but to consider the life they were building.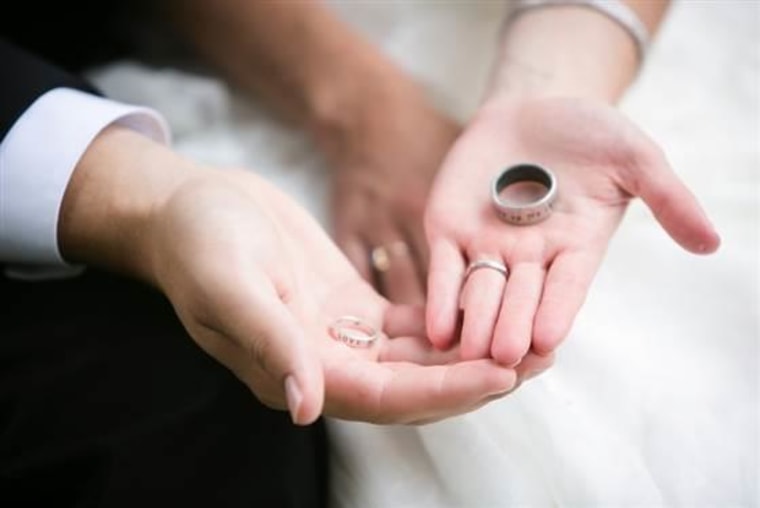 "We could have made it work while we were in college," Emily acknowledged, "but we wanted to spend a lot of time focusing on the marriage ahead, rather than the wedding. And we wanted to prepare ourselves for what that day would start for us. It was a commitment we were making to one another and to God. "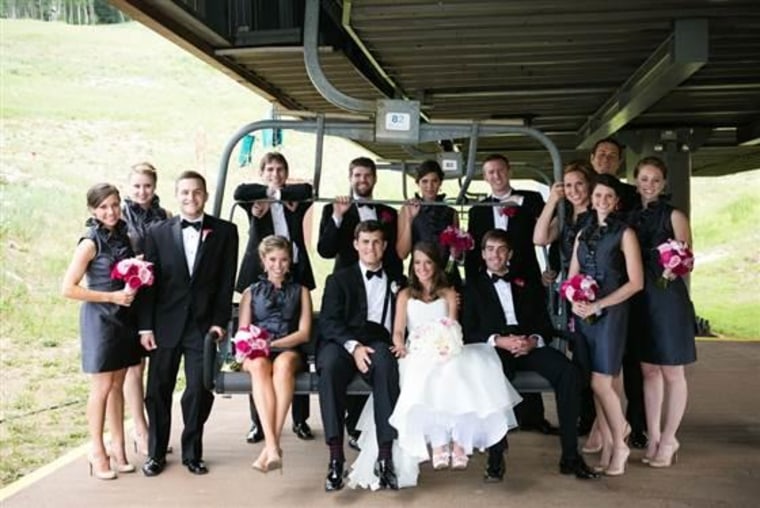 During those 18 months, they took care of the most important part of their wedding. "We really wanted to make the wedding about God first," Ryan said, "We wanted the entire wedding to show that, not just to us, but to everyone we invited."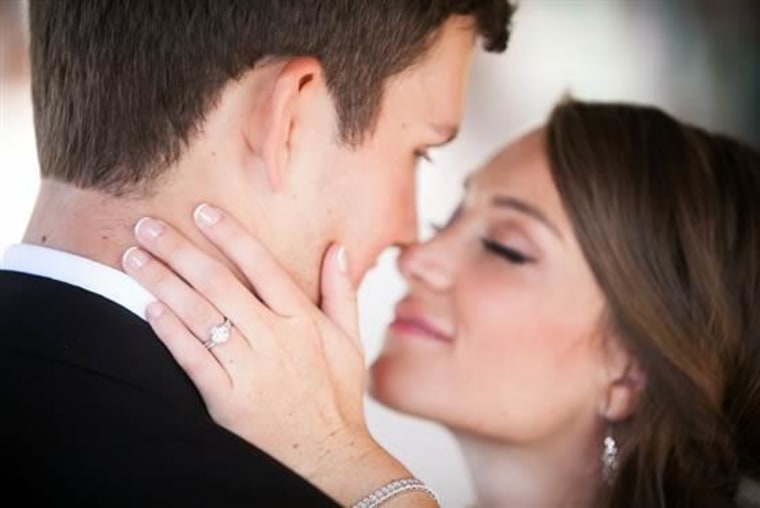 Emily agreed: "We wanted everyone to leave having had a great time and celebrated, but we wanted them to leave, too, with God on their mind."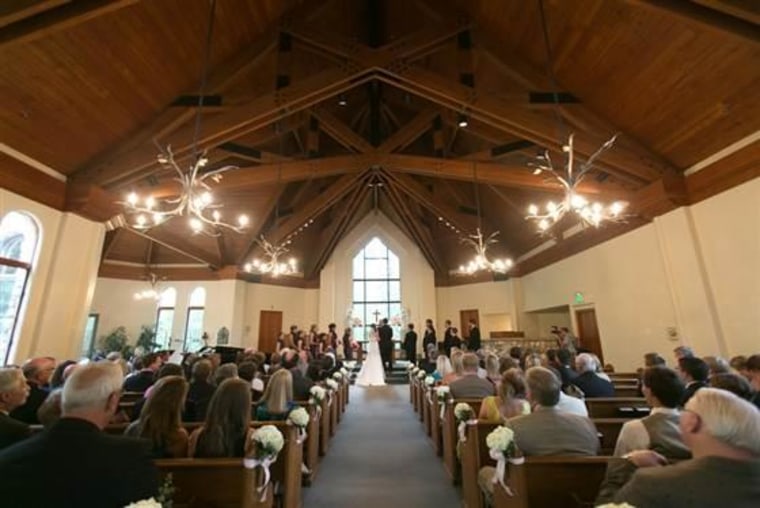 By the time July 13, 2013 rolled around, the pair were fully prepared to recite their vows in front of God and everyone at The Chapel at Beaver Creek, in Colorado.
For Ryan, nothing that would come later could compare to that experience in the chapel, reciting their traditional vows, drinking from the loving cup, and taking communion.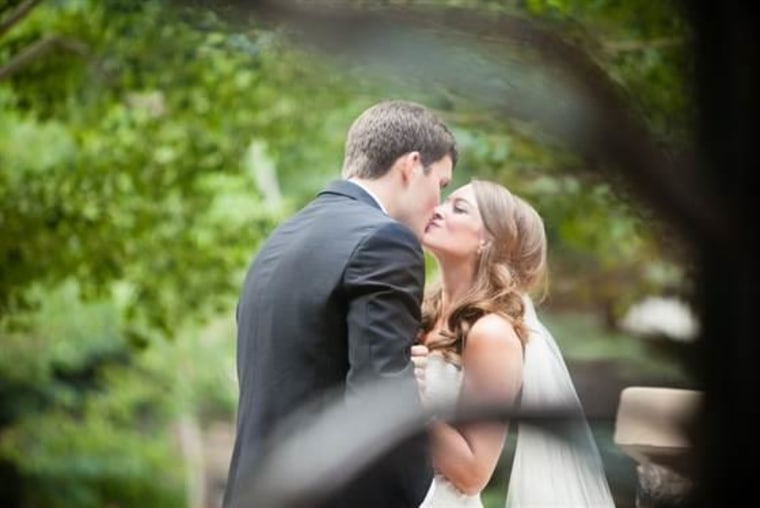 He was especially moved by his first glimpse of Emily in her white gown: "The clearest memory I have was when they opened the doors and she walked into the aisle with her dad. I don't know how to describe it, it was so emotional. She looked stunning."
The bride beamed in a strapless trumpet gown by Hayley Paige — "I wanted to wear something that showed I was making a grown up decision, something sweet and feminine, but also sophisticated" — while the groom and groomsmen looked dashing in black tuxedos with suspenders and bow ties to match.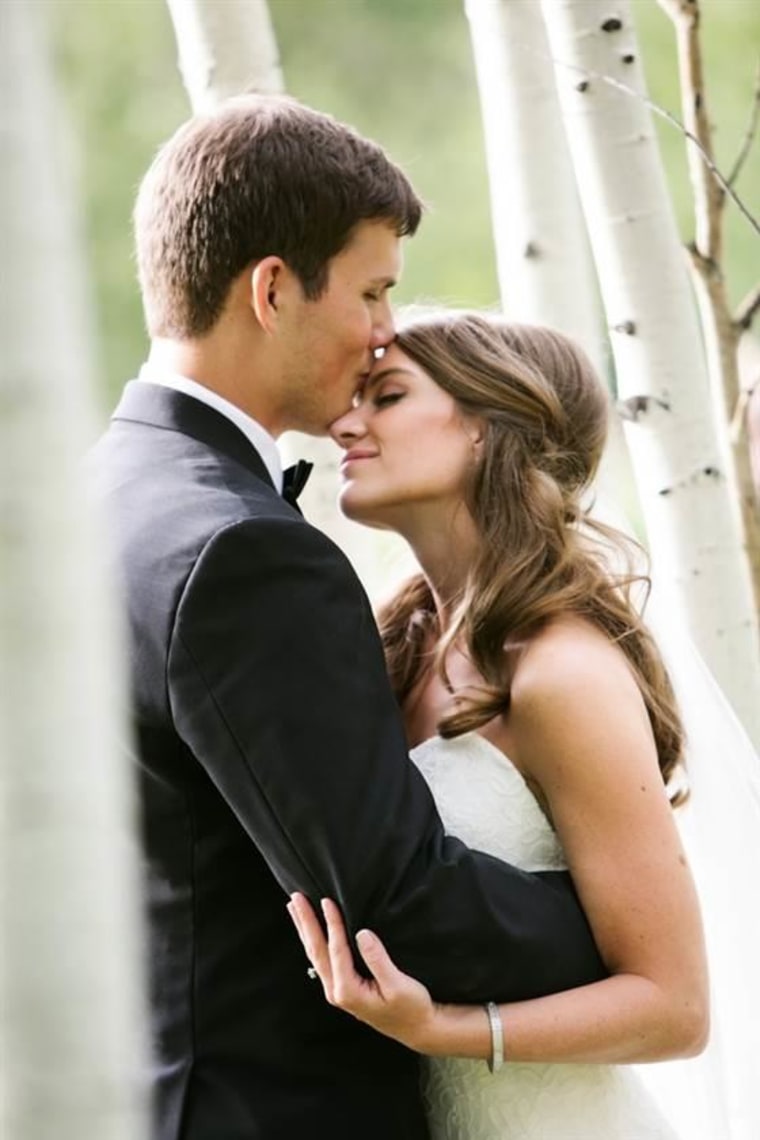 Prior to the ceremony, the boys had prepared themselves by spending the afternoon getting a straight razor shave and smoking cigars. The bride and bridesmaids — who'd later dance the night away in charcoal-colored cocktail dresses — threw on some yoga pants, hopped on a chairlift, and headed up to the top of the mountain with a Pilates instructor.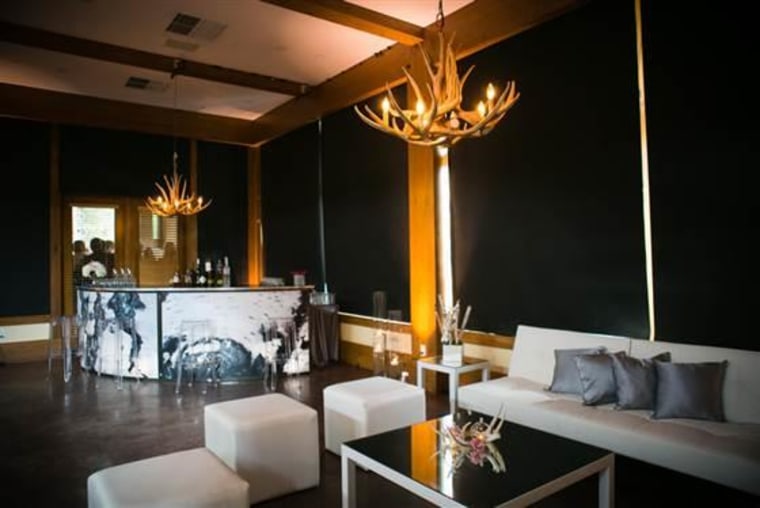 Although the chapel and ceremony were of paramount importance to the twosome, creating an atmosphere conducive to merriment was absolutely a factor when it came to the reception that followed at Donovan Pavilion in Vail, Colorado.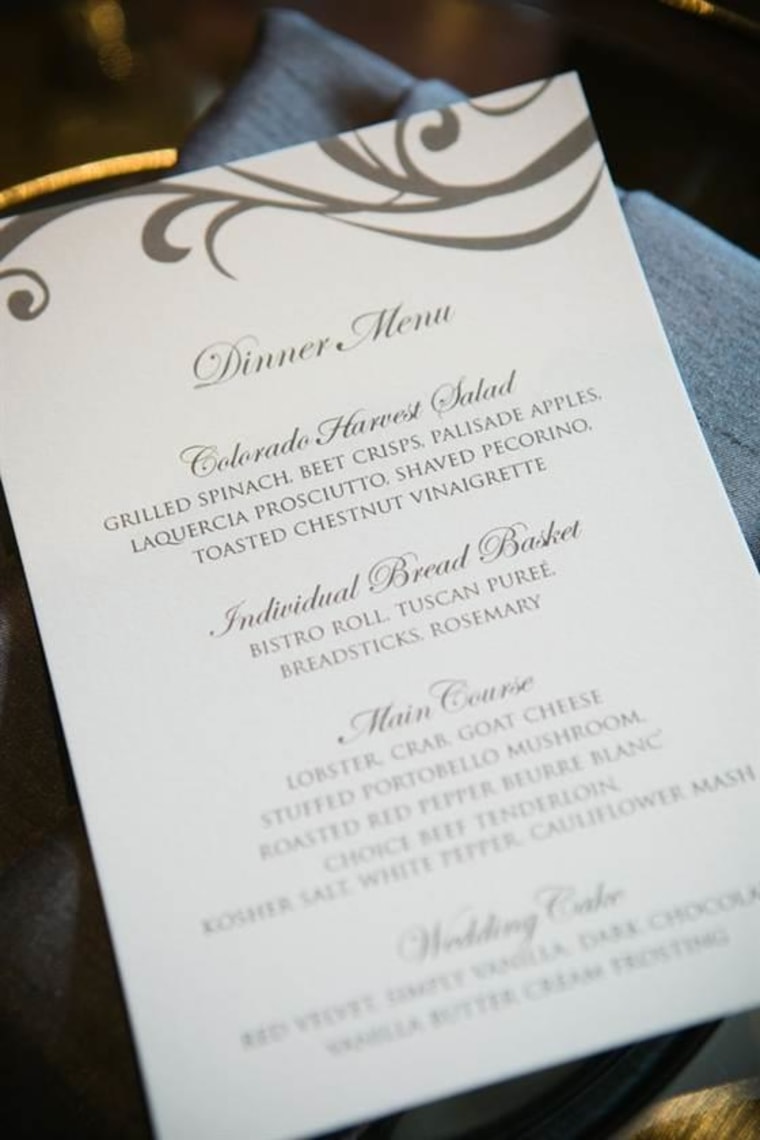 Ryan happily recalled the finer details: "We placed a champagne tree at the entrance, an aspen tree that had trays hidden in it that held glasses of white wine. We really wanted it to feel like a mountain wedding."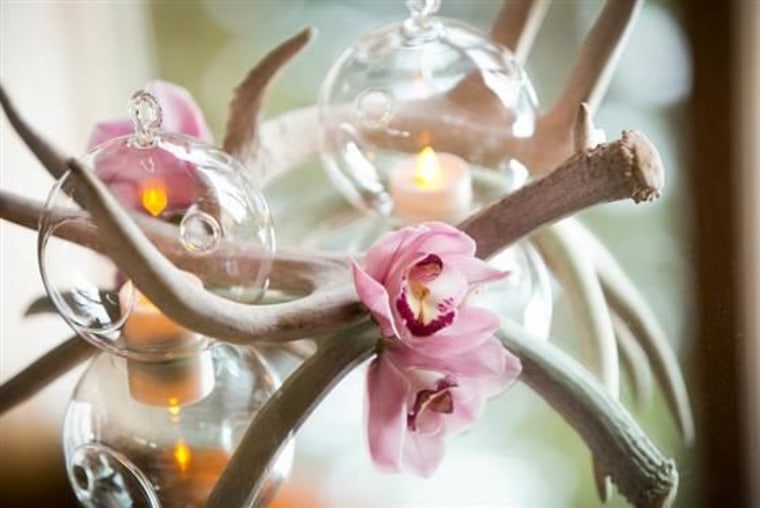 And the outdoorsy couple made sure it would, with a custom-made antler chandelier, a modern white lounge also bedecked in antlers, and a bar covered in birch wood.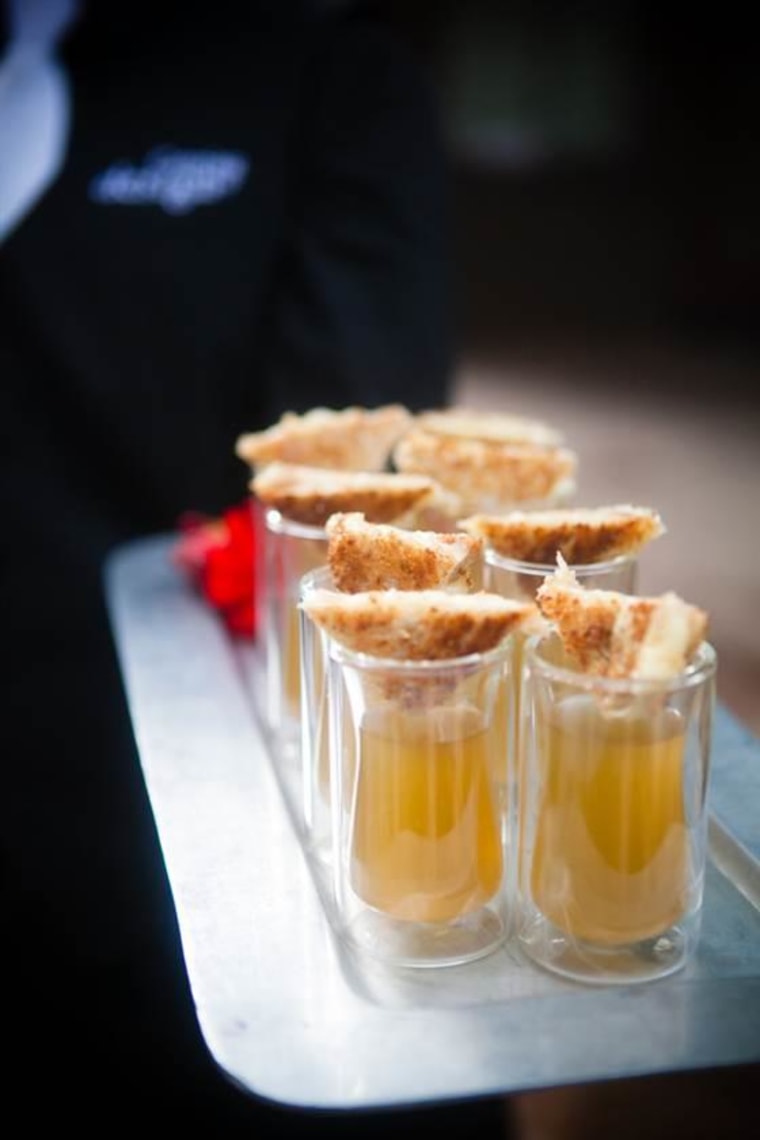 Pink and raspberry peonies set high in silver vases popped against the taupe tablecloths draped over four long dining tables.
A 7-piece live band made for a wonderfully fun evening, but it was the first dance as husband and wife that Emily treasured most of all: "We danced to 'At Last' and the words fit our story so well. I just remember and cherish that special couple of minutes. After that, we were up and dancing the whole night."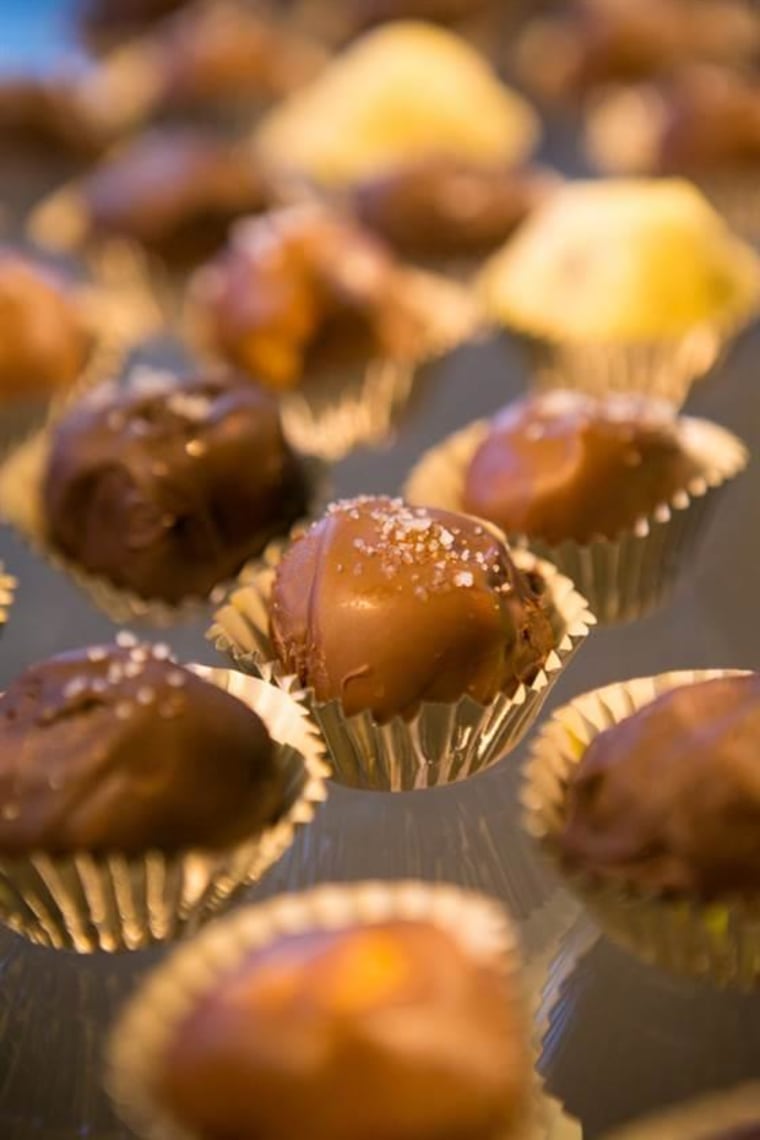 And when they weren't dancing, they were eating a dinner of steak and risotto, red velvet cake for dessert, and a late-night snack of homemade truffles, prepared by the wedding party.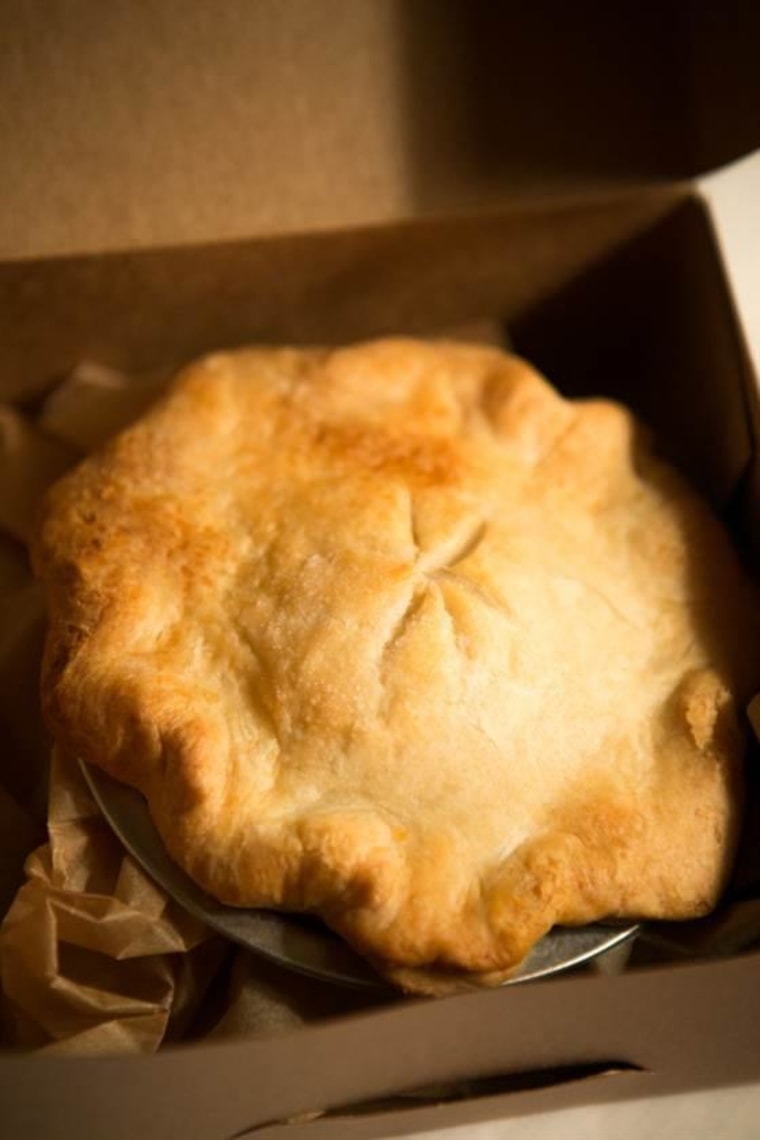 The mini-pies Emily's mom made as favors for their 175 guests capped the night off perfectly.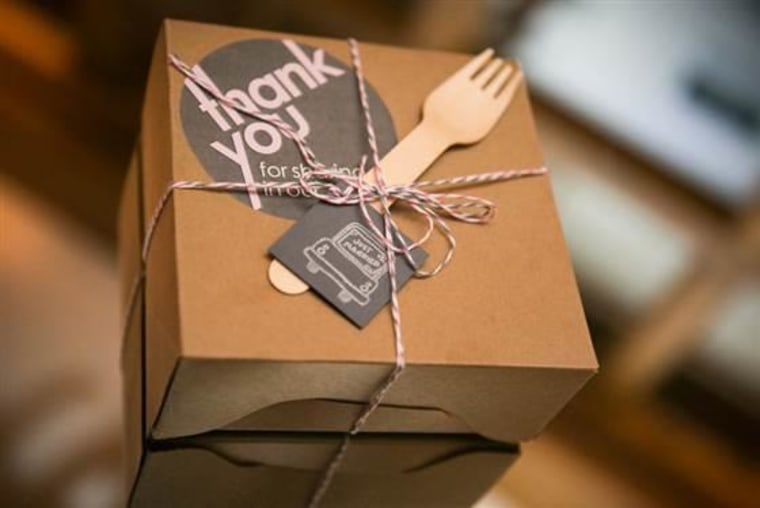 At the end of the evening, the newlyweds exited under a row of sparklers that led to the father of the bride's car, the very same vehicle they'd taken to the Sadie Hawkins dance.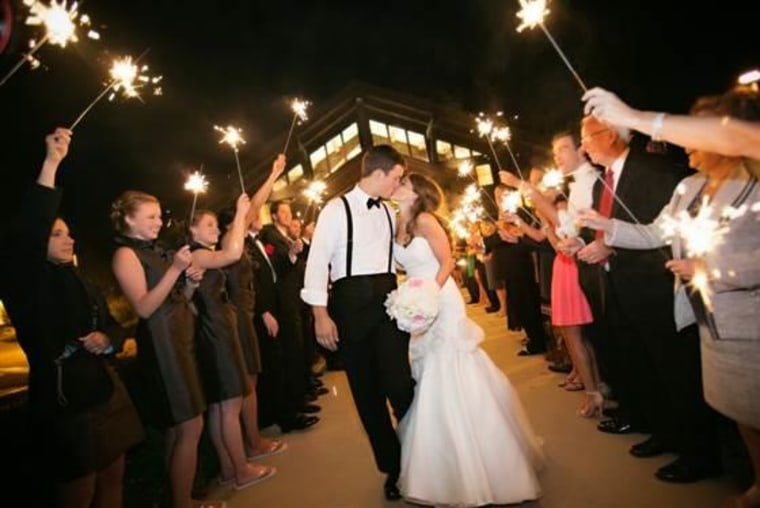 As for married life, those 18 month of emotional and spiritual wedding prep have made for one smooth first year.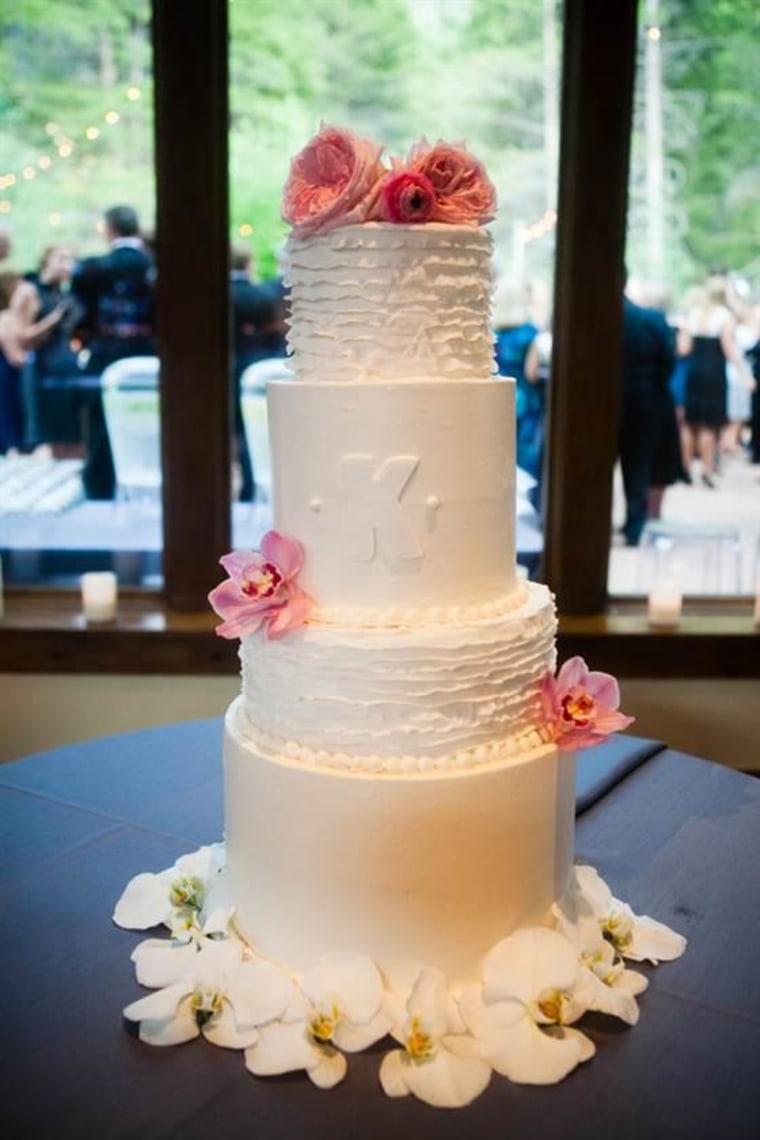 "This year's been great for us," Ryan confirmed. "We've really and truly become a team."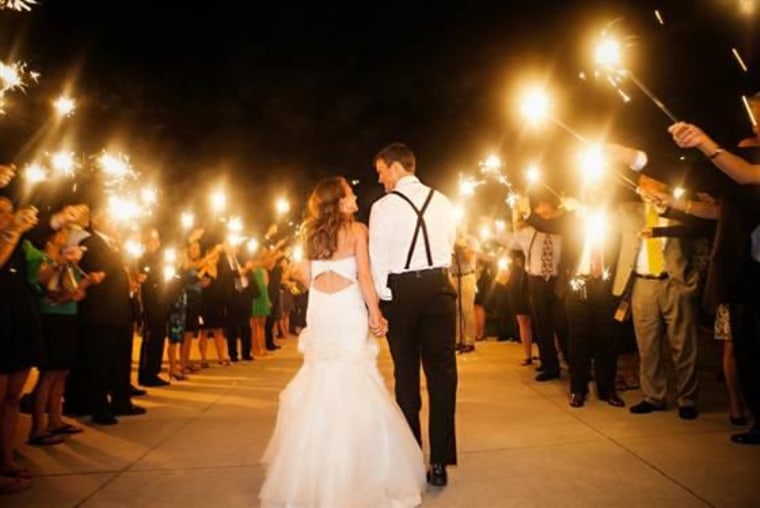 Naturally, neither Ryan nor Emily feel they can take the credit for that. When asked what makes them work together so well, Emily didn't hesitate to answer: "God makes us work."
All photos provided by Van Buren Photography. Want to submit a real wedding? Send us your story and photos here. Check out more TODAY real weddings here.
This article was originally published May 18, 2014 at 9:28 a.m. ET.