Normally, we wouldn't be into fashion or beauty trends that make us look dead. But this nail trend could have us changing our tune.
Coffin nails — or ballerina "pointe shoe" nails, if you're squeamish — have a flat top and straight sides that slope inward, just like their namesake.
They're kind of strange. They're definitely cool. And we just might be ready to bury ourselves in this look for all of eternity.
Check out TODAY's A-Z nail "GIF"-tionary for more at-home nail art ideas.
C is for ... Coffin nail shape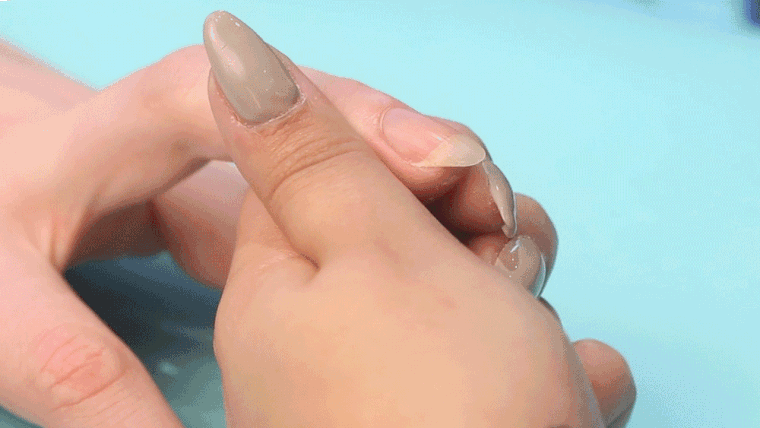 1. File the nail into an almond shape, rounding the tops like you would for a standard oval shape.
2. Then, file the sides more narrowly until the tip resembles a pointed end.
Pro tip: Always file from the outside corner toward the center to prevent splitting.
3. File the tip straight across horizontally until it becomes a blunt, perpendicular end. (Almost like a square tip on an otherwise pointy nail.)
RELATED: 7 different nail shapes — and how to find the right one for you
Consider this a funeral for boring manicures everywhere. We don't like to speak ill of the dead ... but it's definitely an upgrade.
And if someone tells you your nails look so dead today, just take it as a compliment.
This article was originally published on Jan. 4, 2017 on TODAY.com.