Cindy Crawford showed off her enviable figure in a Balmain jumpsuit on the cover of The Edit magazine. But it's what she had to say about her teenage daughter and fellow model Kaia Gerber that intrigued us.
Did we mention that Gerber looks like a miniature version of her 49-year-old mom? It's crazy.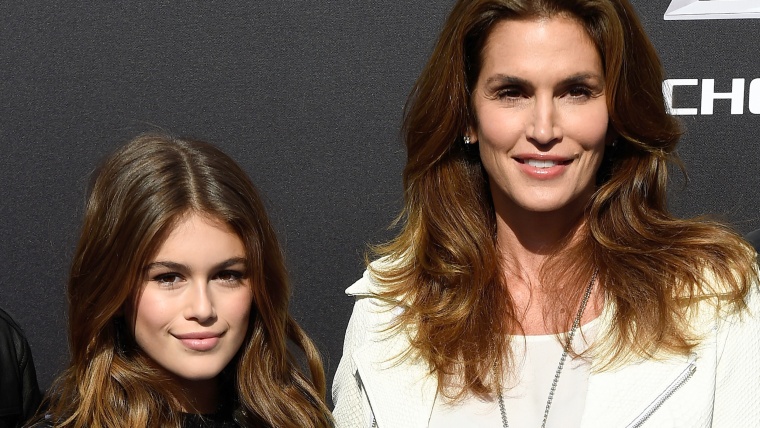 "Kaia's blossoming into such a beautiful young woman and I really want to let her shine," she told the magazine about her 14-year-old daughter. Crawford also has a son, Presley, age 16, and both children were fathered by husband Rande Gerber.
RELATED: 7 celebrity mini-mes: Kids who look exactly like their famous parents
"I don't want her to feel in competition with me."
And though she's happy to let the rising star do her own thing (and even indulge from time to time — "Enjoy carbs while you can!") Gerber's mother does worry that the modeling industry will eventually take its toll on her. "Today, models are expected to be so tiny and I worry about that for her, because that was never my natural body type and I don't think it'll be hers either."
RELATED: Cindy Crawford's inspiring advice: 'The times I failed were the best lessons'
Still, Crawford's got faith in Gerber. "She's much more together and worldly than I was at her age."