Cindy Crawford and her teenage daughter, Kaia, clearly have a close resemblance — but as a new one-on-one interview between the mother-daughter models reveals, the similarities don't end there.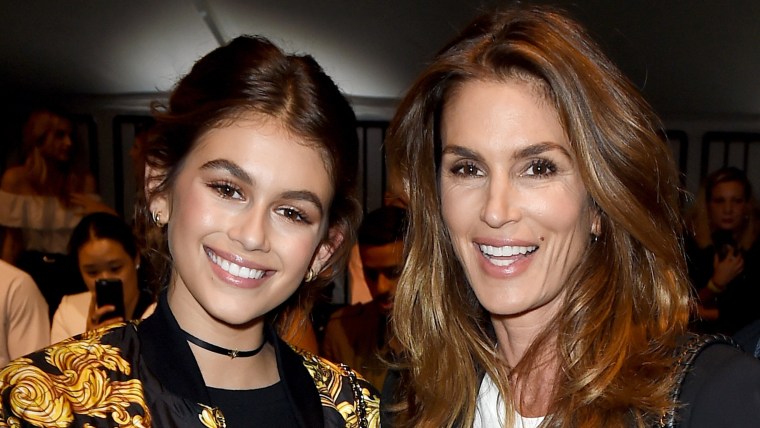 "When I look at my mom, aside from physical features (of course), we share many of the same mannerisms," 14-year-old Kaia told Teen Vogue for the magazine's September issue. "I notice it when looking back on past videos of her," she added. "I don't know if it's genetic, or something I've just caught onto, but our actions mimic one another."
RELATED: 7 celebrity mini-mes: Kids who look exactly like their famous parents
The photogenic duo was recently seen in a large family photo Crawford posted on Instagram Tuesday. In the image, Kaia flashes a smirk that favors her mom so much, you'd think she's a hologram from Cindy's "MTV's House of Style" days.
So, how are they different?
"You're so much more confident than I was! I didn't start modeling until I was nearly 17," Crawford, now 50, told her daughter. "You have a sense of what feels right for you," she continued. "I don't worry about you staying true to yourself."
The September issue of Teen Vogue hits newsstands on Aug. 16.