Like mother, like daughter.
Cindy Crawford's 16-year-old daughter, Kaia Gerber, recently made her New York Fashion Week debut, and her supermodel mom couldn't be prouder.
"What a way to kick off your first runway season!" Crawford wrote on Instagram. "So excited for you!"
Gerber made quite the splash for a first-timer. Take a look at all the shows she walked in:
Calvin Klein
Crawford shared a snapshot of Gerber striding down the runway at Calvin Klein's latest show, wearing a pair of shiny yellow trousers and a black-and-white blouse over a blue turtleneck.
Gerber expressed her excitement on her own Instagram page with a shout-out to the brand's designer, Raf Simons: "There are no words to describe how I feel, I love you endlessly, Raf!" she wrote.
Marc Jacobs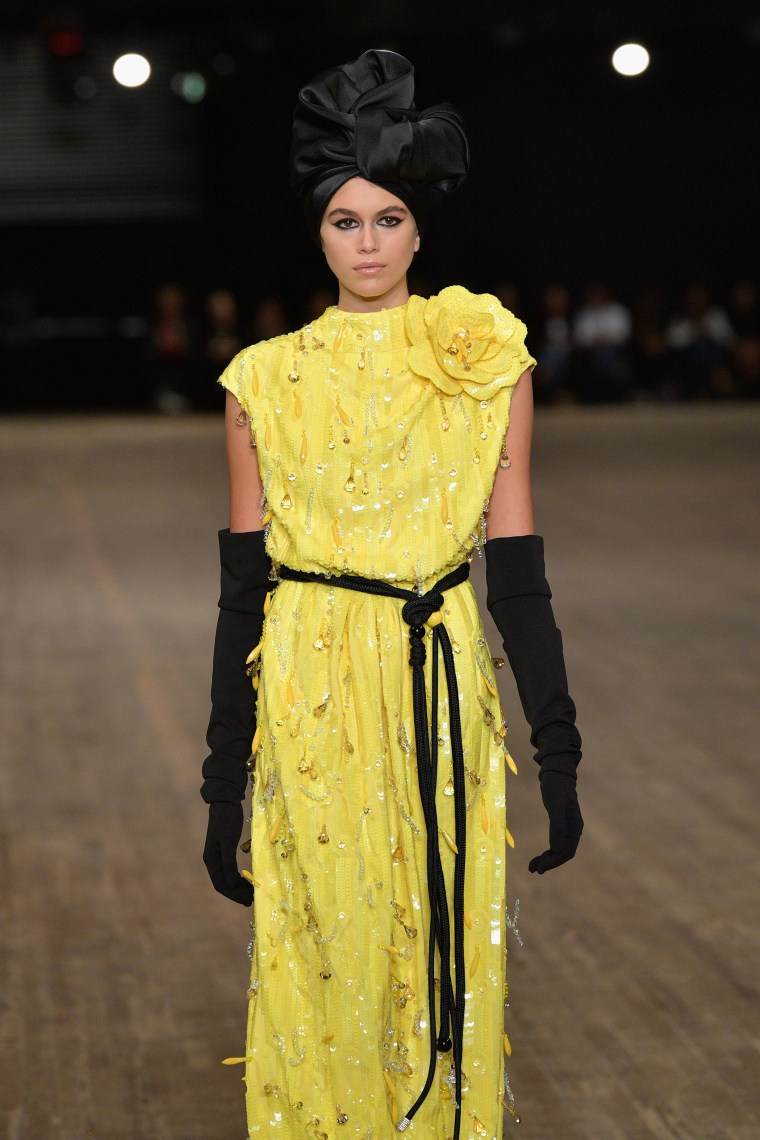 We have a feeling yellow is going to be huge for spring.
Gerber rocked a completely different look (albeit in a similar color scheme) when she closed Marc Jacobs' show: an embroidered yellow gown with black gloves and a matching headpiece. Being the last model to walk down the runway is a huge honor!
Coach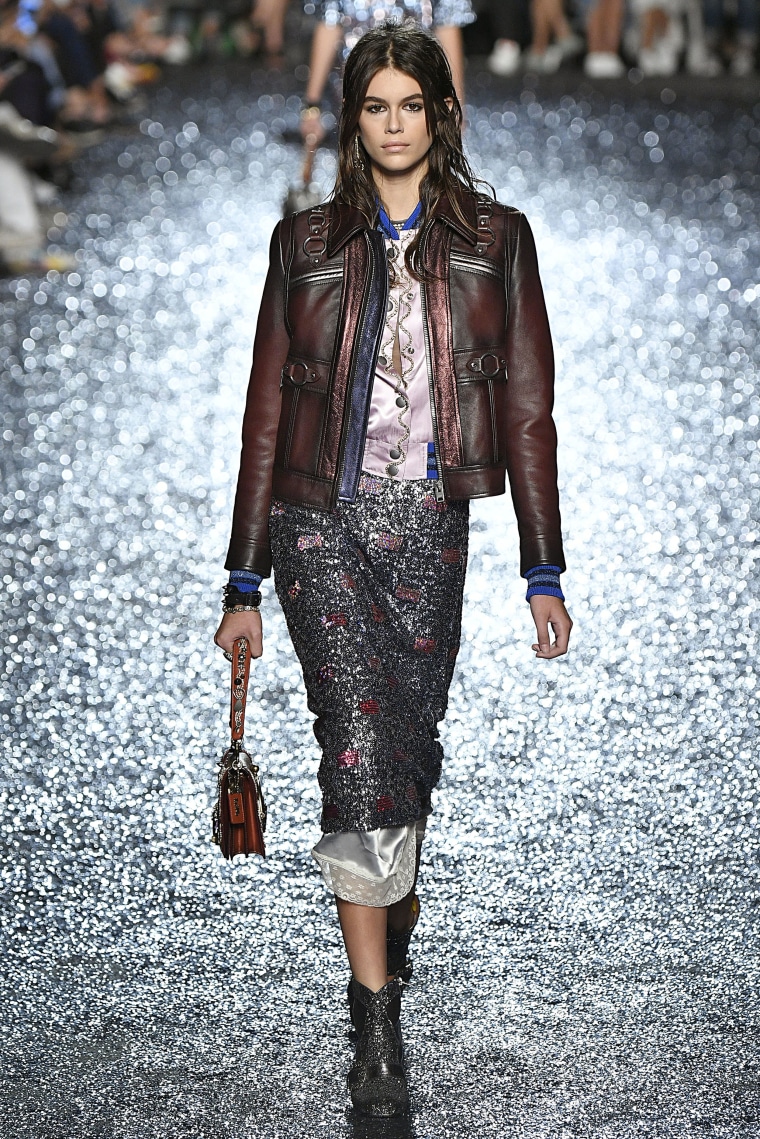 Coach's show was all about glitter, and Gerber's look was no exception. The teen played the part of cool New Yorker in a leather jacket and sparkly skirt. And, yes, glitter cowboy boots.
Alexander Wang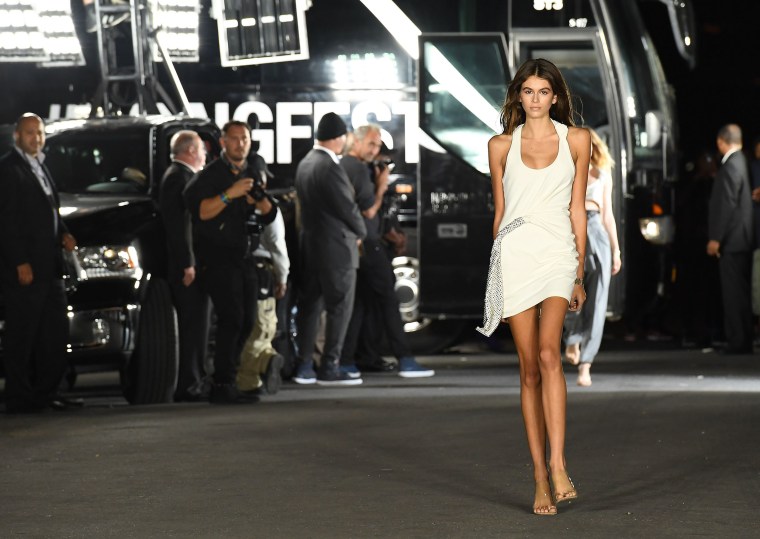 Gerber was the spitting image of her mother when she opened Alexander Wang's show, which was held outside in Brooklyn.
"Alex was one of the first people to believe in me," she later wrote on Instagram. "Your support means everything ... I LOVE YOU and cannot tell you how grateful I am."
Fenty x Puma by Rihanna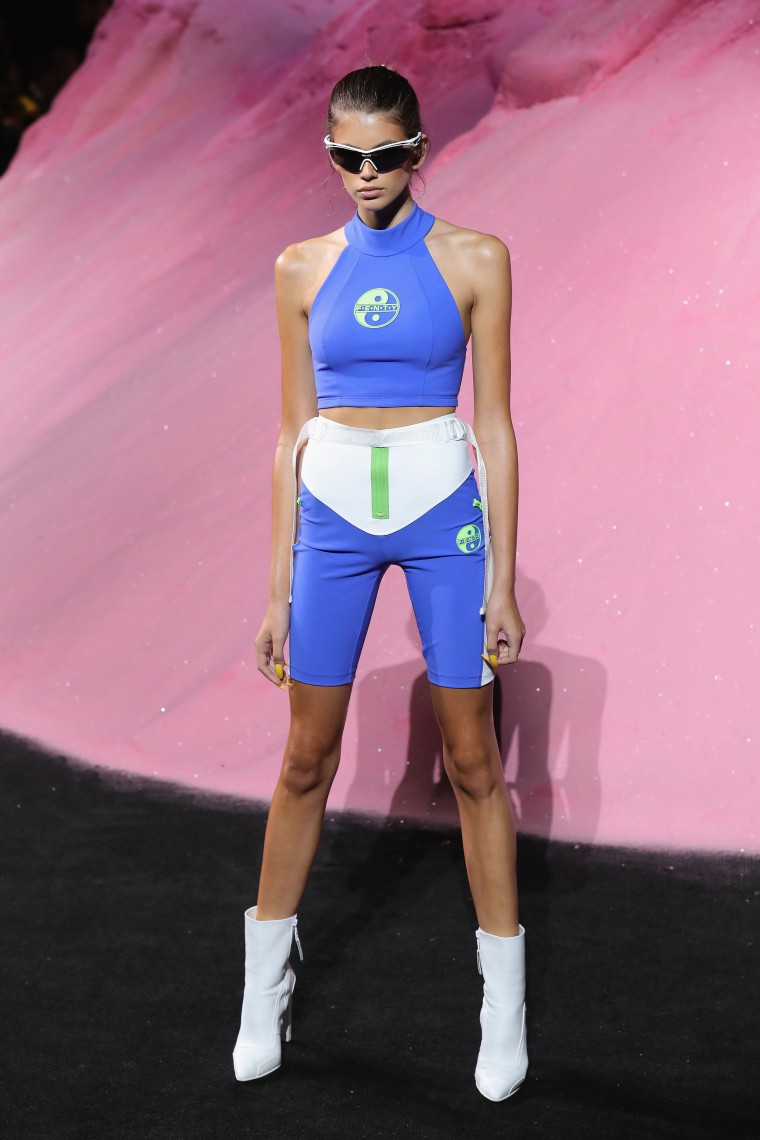 Is spandex a thing again? Spandex might be a thing again.
In case you're not convinced Gerber can pull off all the fashion, look no further than the Fenty x Puma by Rihanna show. The young model wore blue athleisure separates with total confidence, and later gave the pop star a shout-out on social media: "No one does it like you @badgalriri, the coolest ever."
With a start like this, it's clear that Gerber has a long career ahead of her as a model. We can't wait to see what she does next!